▶ Destinations ▶ Tanzania
 
The Zanzibar archipelago in Tanzania has 3 main islands: Unguja Island (Zanzibar), Pemba Island and Mafia Island. Find out in this travel guide which island you could visit according to their differences and your preferences.
Do I need a visa for Zanzibar?
Visa Zanzibar
With the single visa of Zanzibar, you can only access the island of Unguja (Zanzibar) and Pemba, which are semi-autonomous. However, you will not be able to go to Mafia Island since it is part of the Pwani region in Tanzania. You will therefore need to obtain the mainland Tanzania visa.

Tanzania Mainland Visa
If you apply for a visa for mainland Tanzania on arrival, be aware that it also includes the two autonomous islands of the Zanzibar region. That is, you will have access to the entire Tanzanian territory. Its cost is $50.
 
Online Visa
If you apply for a visa on the online site, you will have to choose between Tanzania and Zanzibar, which means that you will not be able to leave one of the 2 parts unless you reapply for a visa (online or on arrival).
Mafia Island, Pemba or Zanzibar?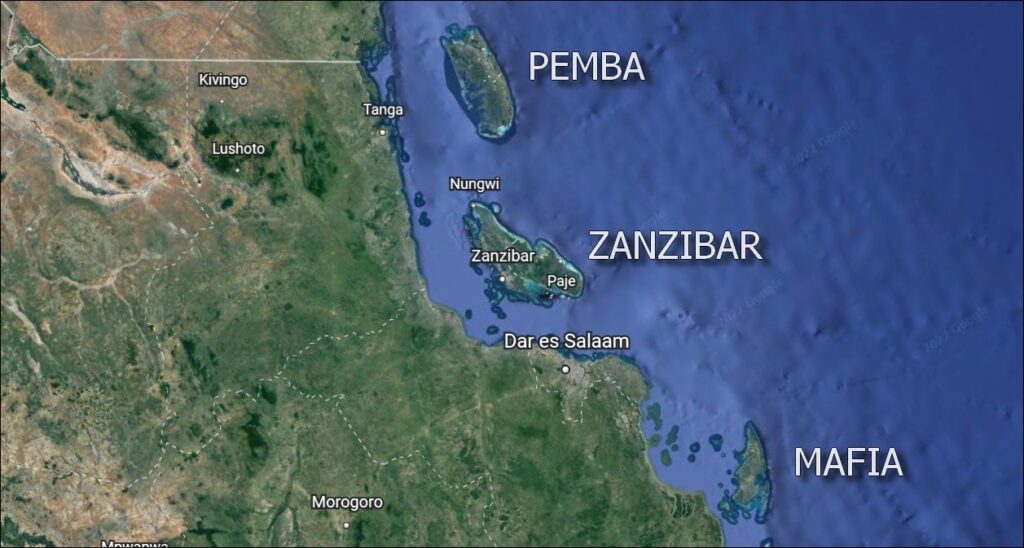 1. Zanzibar (Unguja)
715,000 inhabitants – 430 inhab/km²
Do not be fooled, if this island knows a very important influx of tourists, it is not by chance. The island is very famous for its incredible biodiversity between:

● Its incredible marine fauna
● Its lush tropical forests
● Its caves
● And you can even go on safaris!

The paradisiacal beaches are still at the heart of what visitors are looking for. In Zanzibar, you will find absolutely everything you need in terms of comfort and amenities since everything is developed and thought for tourism, which is not at all the case of Mafia Like what.

This is not to mention its very rich history, between its tumultuous past with the slave trade, Omani, Portuguese and British colonization that left many vestiges or its rich past concerning the international spice trade.
 
2. Pemba Island
407,000 inhabitants – 410 inhabitants per km²
The haunted island. As bright and resplendent and lush as it may be, it has the reputation of still sheltering many wizards who practice magic (the black one too) and would still be inhabited by the spirits of the slave trade tortured in the past.

That's just an aside! Pemba is more or less the in-between between Ugunja and its mass tourism and the "virgin" and well-preserved island of Mafia. It is not as visited as its big neighbor, while having well-developed cities well suited to tourism with many options.
 
3. Mafia Island
47,000 inhabitants – 108 inhab/km²
Mafia Island is completely neglected by tourists. I saw almost no one there. I think this is due to the fact that it is very far from the other 2 and therefore, tourists do not bother to travel that far since there is already everything they are looking for very close in Pemba and Zanzibar.
And that's its best selling point! The island is almost virgin and very sparsely populated. It is countryside and deserted beaches. There are almost no amenities for tourists compared to the other islands (still enough to stay!).
🔎 Things to do on Mafia Island

It is the perfect choice for a local and authentic experience in the greatest calm with a change of scenery not distorted by the crowds of tourists.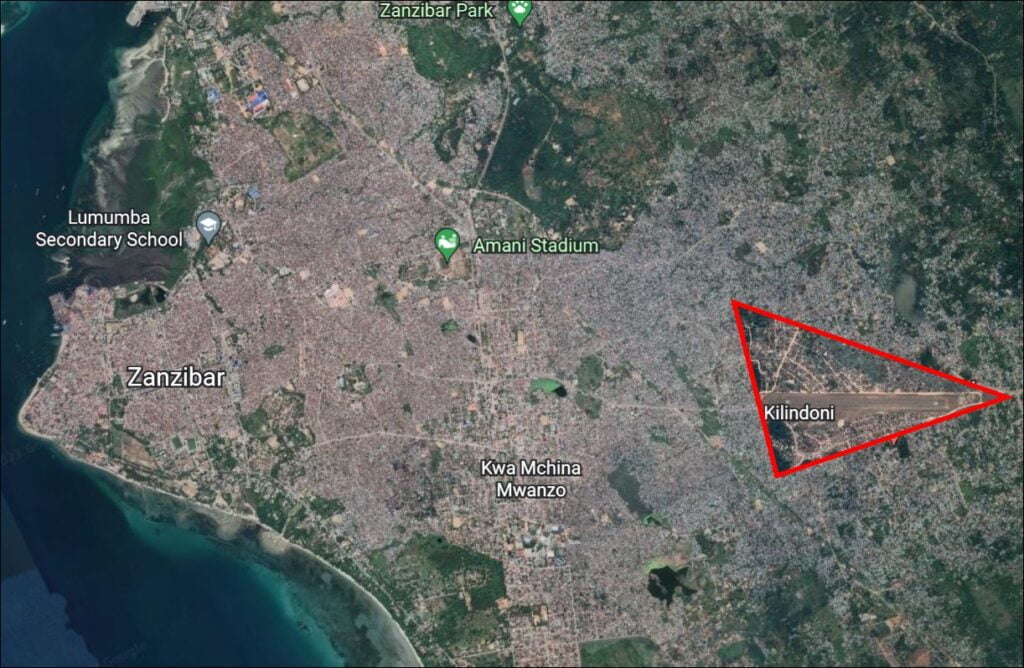 Your choice
The 3 islands are very different from each other and there is something for everyone. In any case, each of them has good reasons to be visited.