▶ Destinations ▶ Tanzania
 
Things to do in Mafia
Mafia Island is a small island in the Zanzibar archipelago of Tanzania. Here, tourism is not as developed as in its neighbors Unguja (called Zanzibar) and Pemba Island. Discover the best tourist activities and things to do on Mafia Island in this travel guide.
Introducing Mafia Island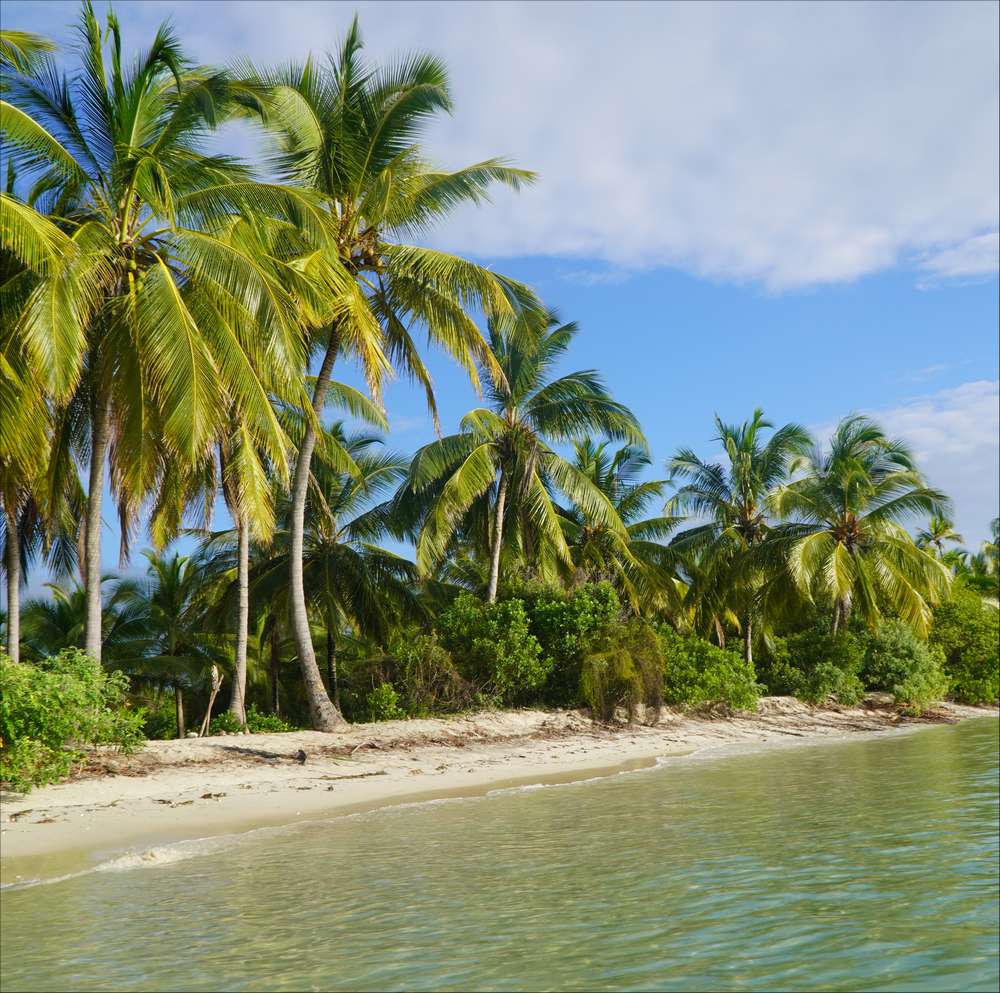 This island of the archipelago certainly has far fewer amenities for tourists, but it still has many assets to seduce you. Especially if you are looking for a change of scenery without suffering mass tourism comparable to Zanzibar and its seaside resorts that distort the natural beauty of the archipelago.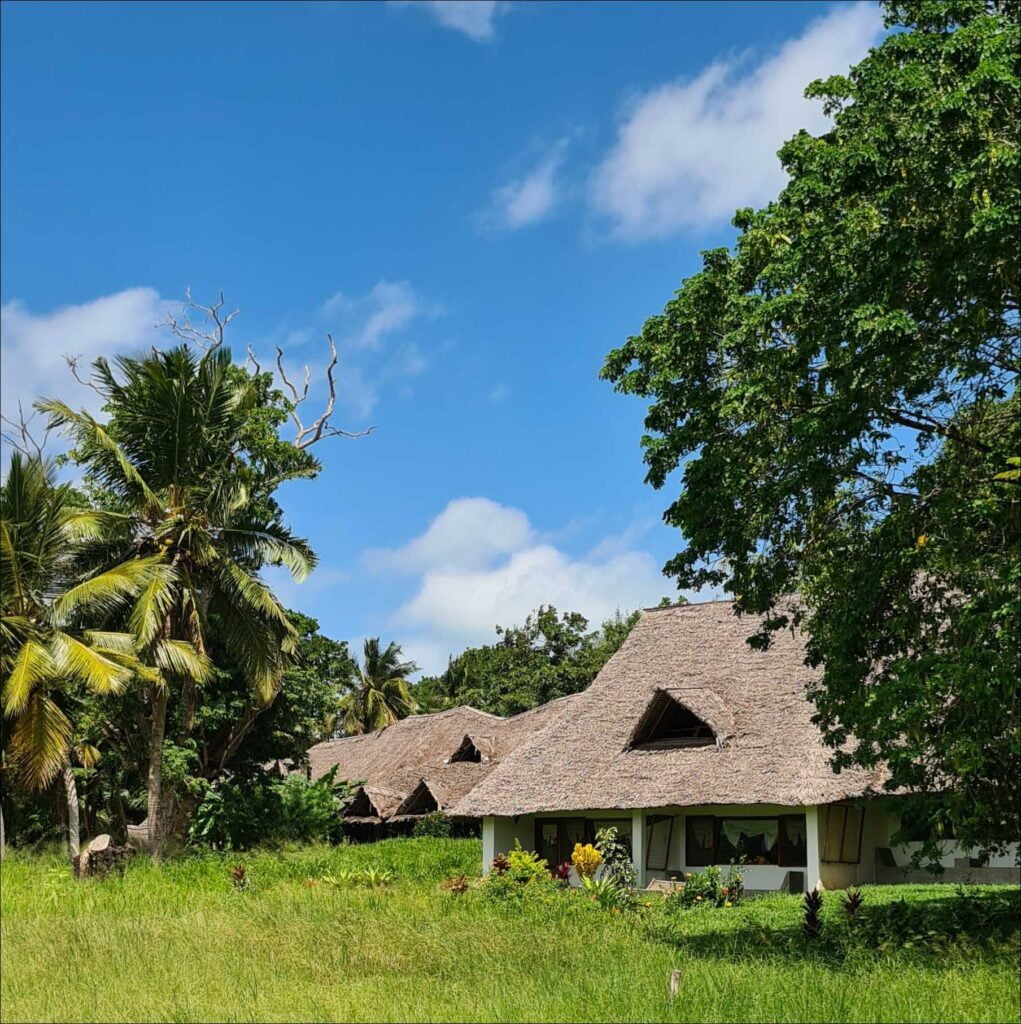 In fact, I was even surprised to see such a beautiful island, that I still thought I was quite busy with a visible tourist side but in the end, is absolutely not.
Visit Mafia Island
Plan your trip to Mafia Island: where to stay, where to go out, itineraries, must-sees and everything you need to know in this guide:
Diving at the Marine Park
…And snorkeling! The marine park is renowned in terms of wildlife and marine life, including many different species. You can very easily rent equipment or organize your dives with any Mafia hotel at moderate prices or on your own.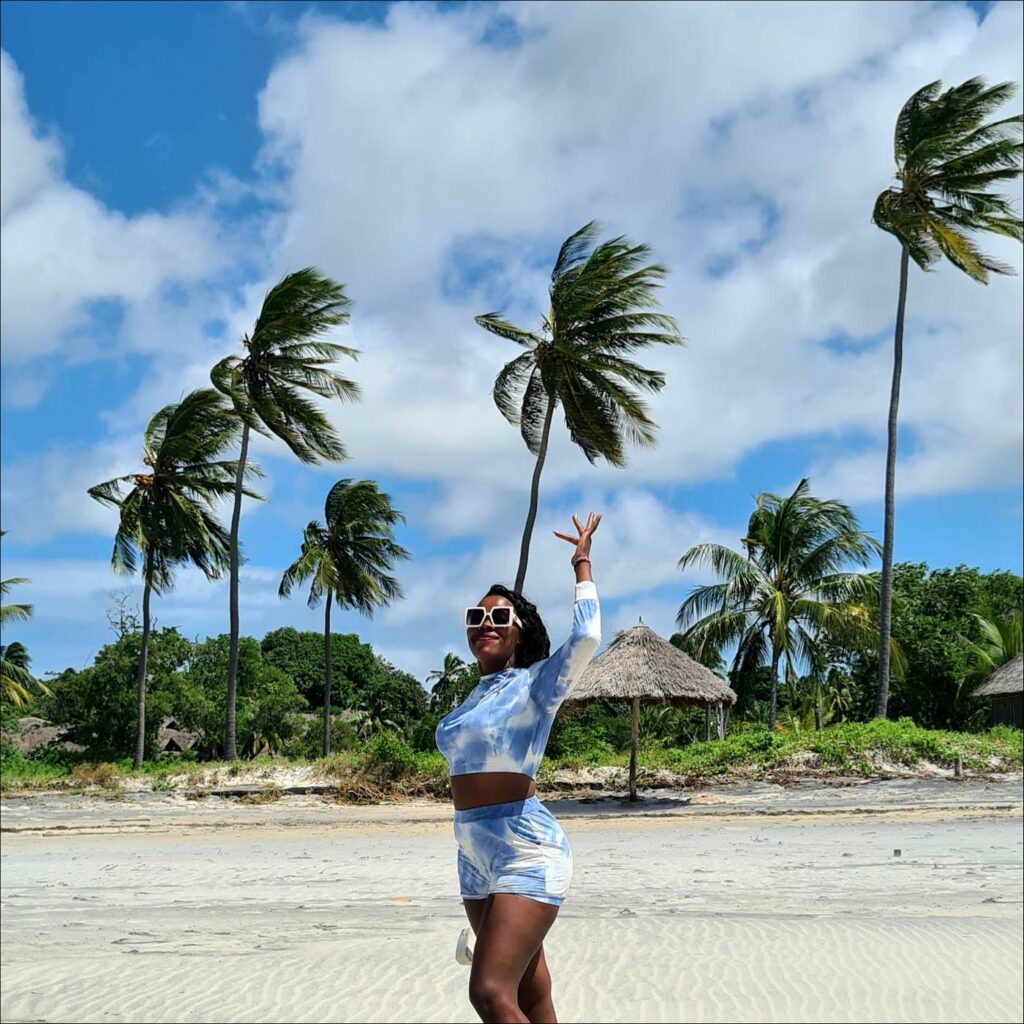 Entrance fee to the Marine Park
You should know that you have to pay the entrance to the park in addition to diving. It is located in Utende. Payments are made by card only, approximately $23 (you can pay in cash by trading). When you enter this area, you have access to the most popular diving spot and access to interesting islands (Chole and Juani).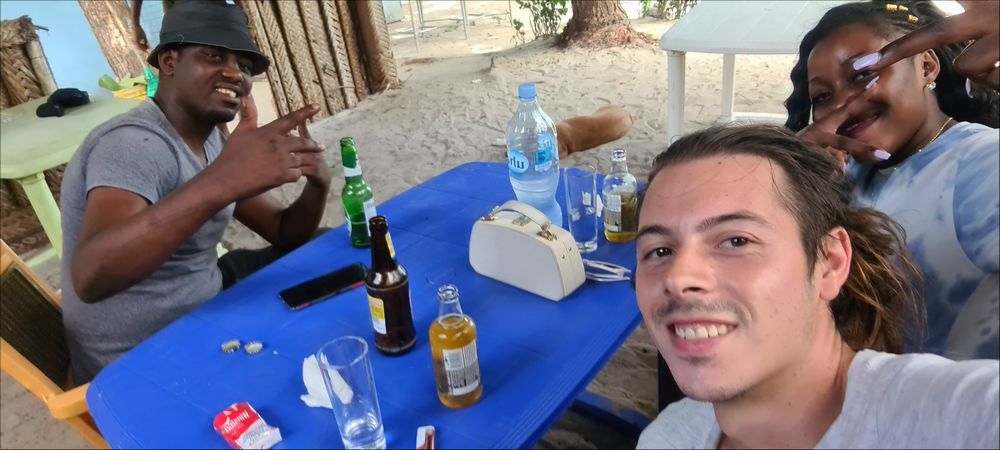 It is an easy source of income for the island since many visitors pass through here, but no stress… This is the only place where you will have to pay something so if you go there, I advise you to come early and do several activities on the same day because it is a daily rate.
Visit the ruins of Kua on Juani Island
The treasure of the Mafia Island, and even the Zanzibar archipelago. On the island of Juani, the remains of the ancient and rich people of Kua remain. It was a trading area where ancient Indian and even Chinese ceramics were found (there would also have been trade with the Greeks and Egyptians). This place was then under Omani and then Portuguese control.
📷 View an image of the ruins of Kua

Today, you can admire the rest of the remains of mosques built on coral and ancient dwellings dating from the last colonizations. It is even believed that one of the remains would probably have been the palace of the Omani sultan of the time.
A fragile archaeological site
This historic site is really very important and has been very little excavated. There are also few, if any, safeguards and protection measures. It is very easily accessible and unmonitored, which also exposes it to looting and deterioration.
How to access it?
Option 1
You will have to go through Utende, pay the entrance since you access the protected marine park.
➡️ See the first section

Then you can negotiate with a fisherman to drop you off on the island of Juani, directly on the site. You should know that this option is only possible at high tide.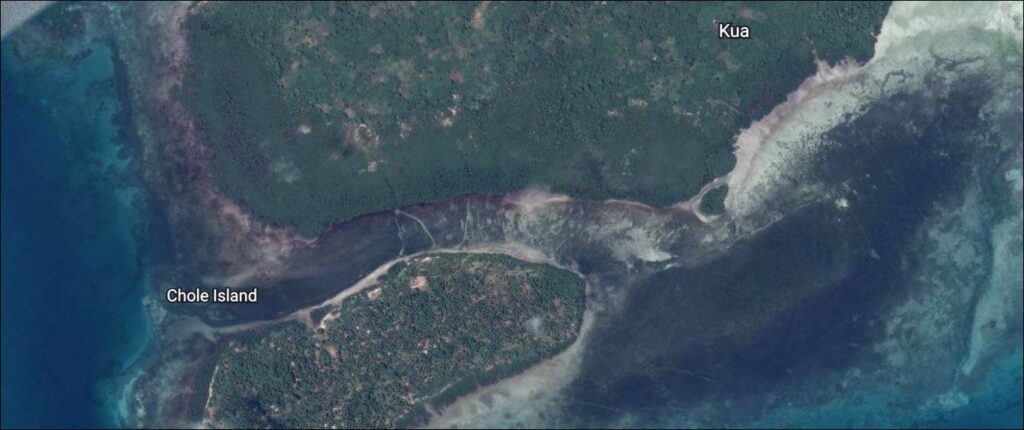 Option 2
Another option is to be dropped off on Chole Island, which is worth a visit since it is home to a large population of flying foxes; then to reach Juani Island on foot taking into account the tide schedules. The water disappears between the 2 islands at low tide, which is also why you can not access Juani at any time.
Enjoy the beautiful deserted beaches
As for paradisiacal beaches, it must be admitted that the neighboring island Zanzibar seems to beat all the others by flat seam because they are much more numerous and more sublime but also much more frequented. In Mafia, there are still some pearls that are well worth the detour and that you will not get tired of anytime soon, with the luxury of having them just for you.
Utende
The beaches of Utende are breathtakingly beautiful: white sand and turquoise water. This part of the island is the only real tourist spot. There are some beautiful lodges by the sea. The area has been developed for tourism but nothing like a seaside resort. Visitors seem to stay on this side and given the beauty of the place, it's understandable!

💰 Entrance fee to Utende
➡️ See the first section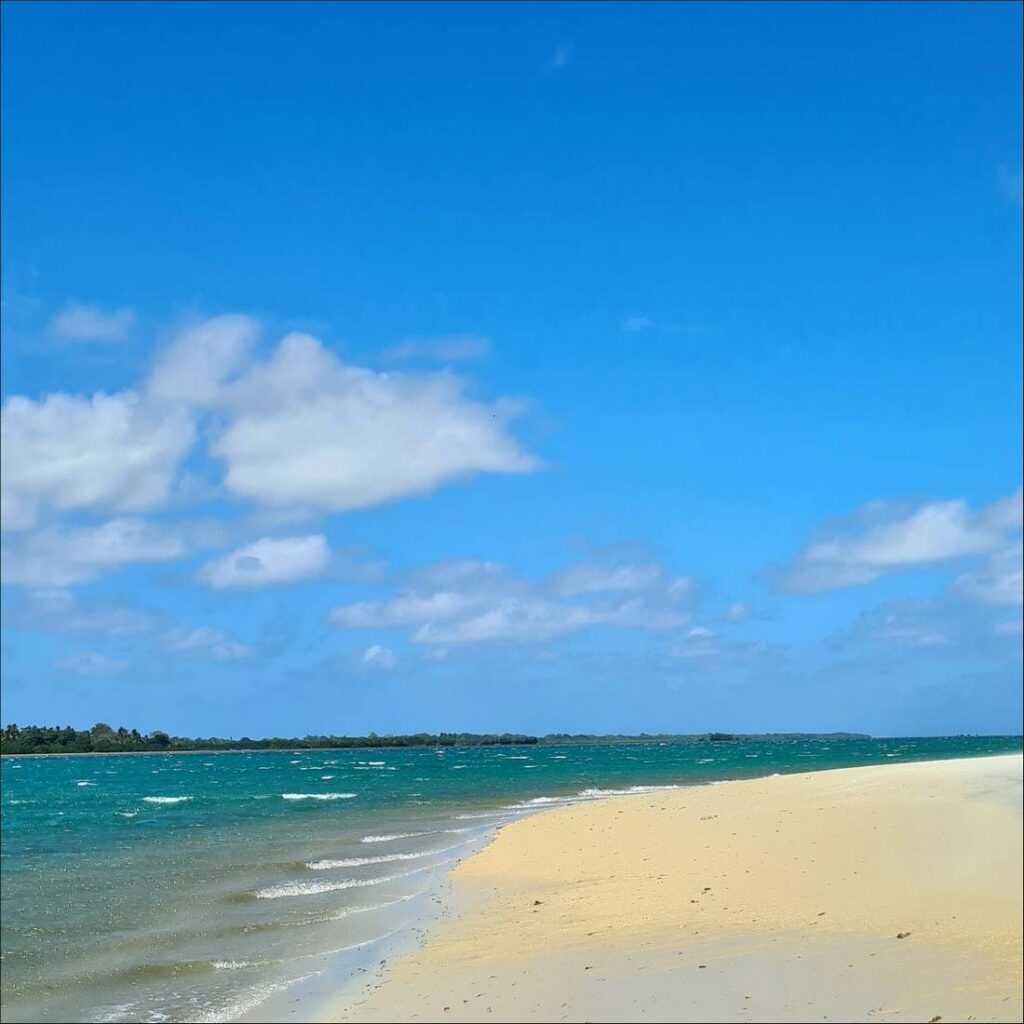 Butiama
Butiama is the first beach south of Kilindoni. If you go there on foot, you will cross beautiful atypical villages in the canopy. The beach is really huge, to have walked all its length I can tell you that there is room to settle
Formation of islets in Butiama
If you arrive in the late afternoon and according to the tide schedule, you will see islets of white sand forming little by little as you can see in the photo. That is to say, you can be very far from the beach while leaving your belongings on the islets and swimming directly next to it.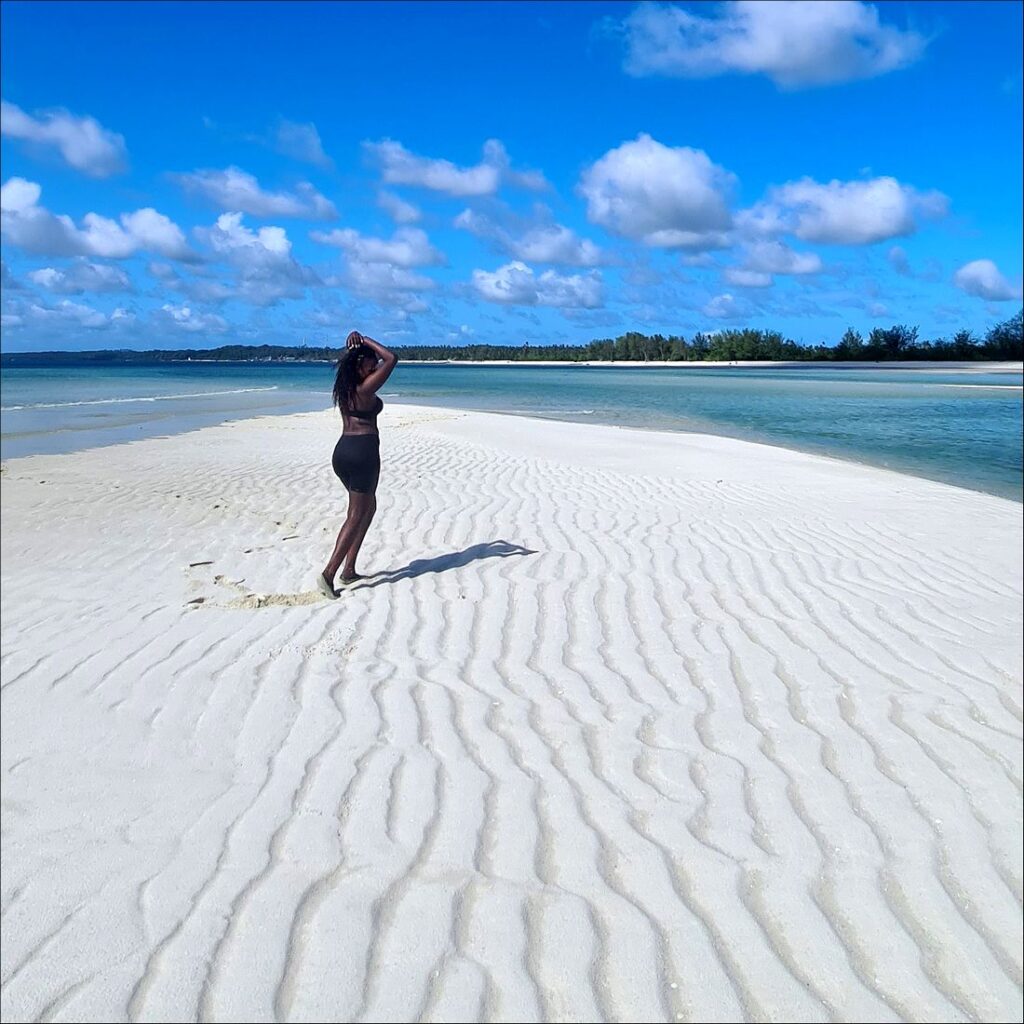 Kanga
Kanga is more than 40 km from Kilindoni, in the north of the island. I loved this place since it is in the wildest and least inhabited part of Mafia.

I stayed there 5 days in a wild camp (I talk about it later in the article) and I met no one, except some local fishermen. Escape assured. These beautiful beaches stretch from Kanga to Bweni.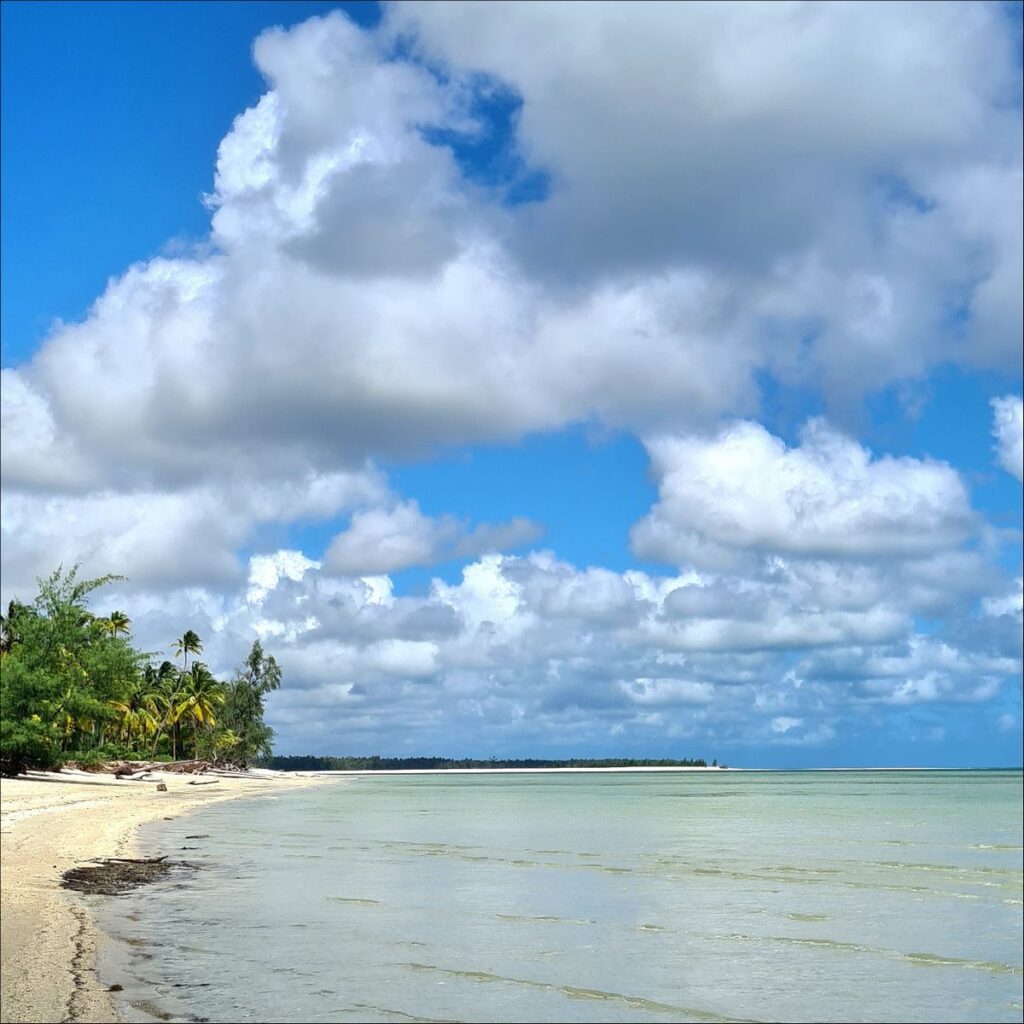 Cuctus Beach
This beach is located north of Kilindoni, the airport. I love it because it's unlike any other. In fact, it is bordered by a forest and a huge mangrove hedge that separates the water. When the sea is completely at high tide, you swim directly between the forest and the mangroves, it is absolutely magical.

This beach is huge, you can take a very long walk on the sandbank as long as the tide does not rise. Then the entire sandbank is underwater.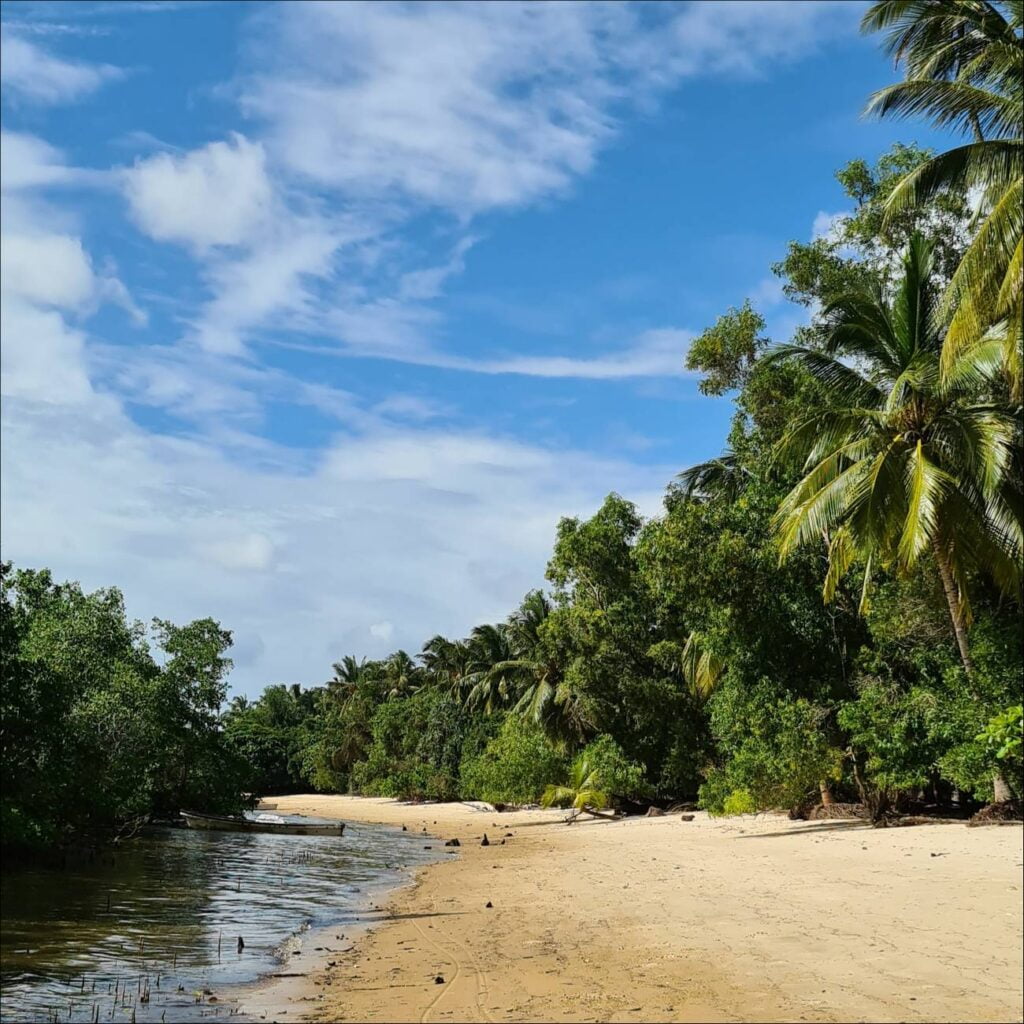 Swim with whale sharks
Whale sharks can be seen from September to April in front of Kilindoni. I couldn't do this activity because I was there a month too late. Either way, you can very easily swim alongside them for $50. You will need to ask your hotel to arrange the activity.
Is it dangerous?
These creatures are impressive, but no fears: they have the reputation of being harmless to men in addition to being very placid.
📷 View an image of whale shark
Humpback whale watching
Unlike harmless whale sharks, don't expect to swim alongside them. You can still observe them from a boat between August and October (migratory period). You can find a local fisherman and negotiate the tour with him, or always ask your hotel but it will cost you more.
Observe pygmy hippos
As crazy as it sounds, on an island as small as Mafia, yes there are many hippos. Unlike everything you can find on blogs about this activity, you will notice that most of them only talk about one place on the island to observe them. This place is known because a man lives in front of the site and has made it his little business. This is probably the easiest place to observe them because this man knows them very well.
Find hippos yourself
In reality, they are everywhere from half of the island on the north side. I found a boda-boda¹ driver with whom I spent a day digging into the bush, visiting more than a dozen water points and asking all the locals scattered in the depths of the Mafia countryside to find out where they had last been seen.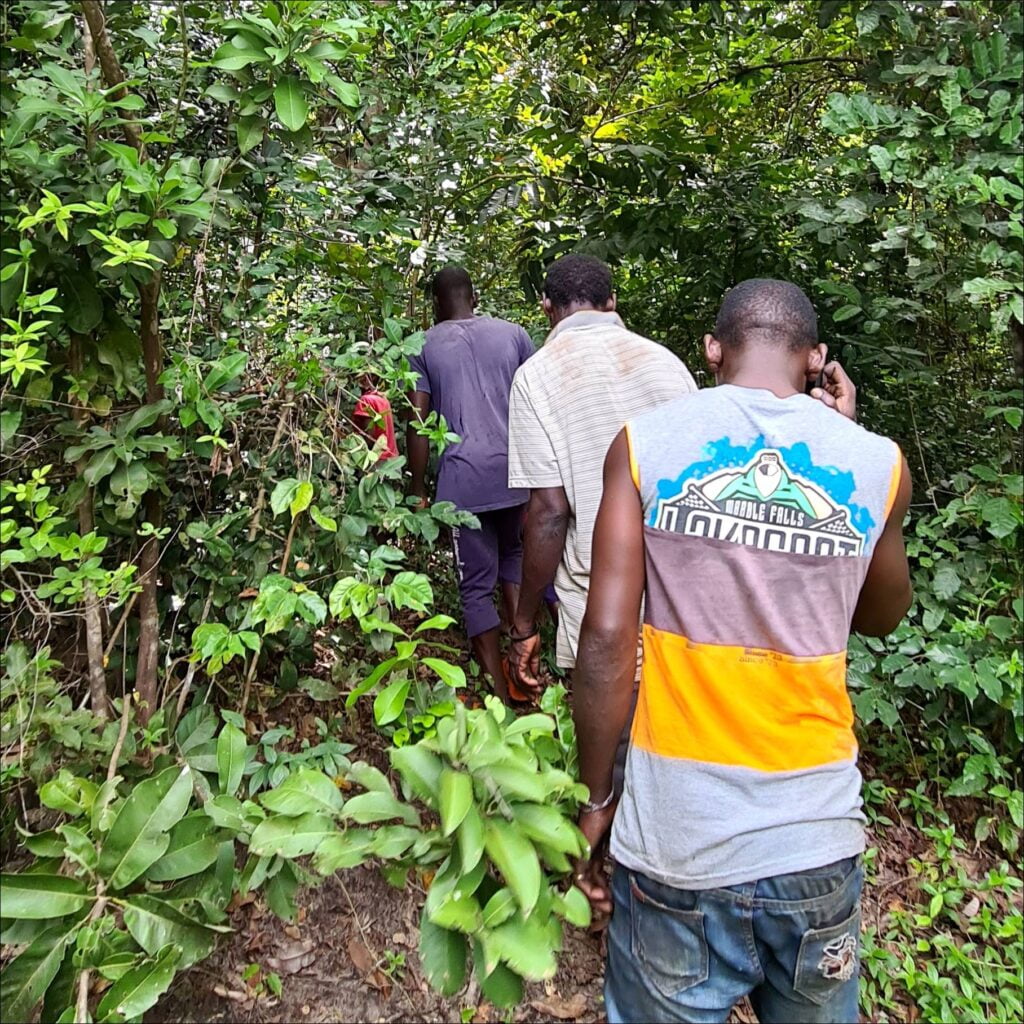 We came across their huge footprints several times so they were present, but we didn't see them. It was in the middle of the rainy season so the ponds were difficult to access because of the many swampy formations all around.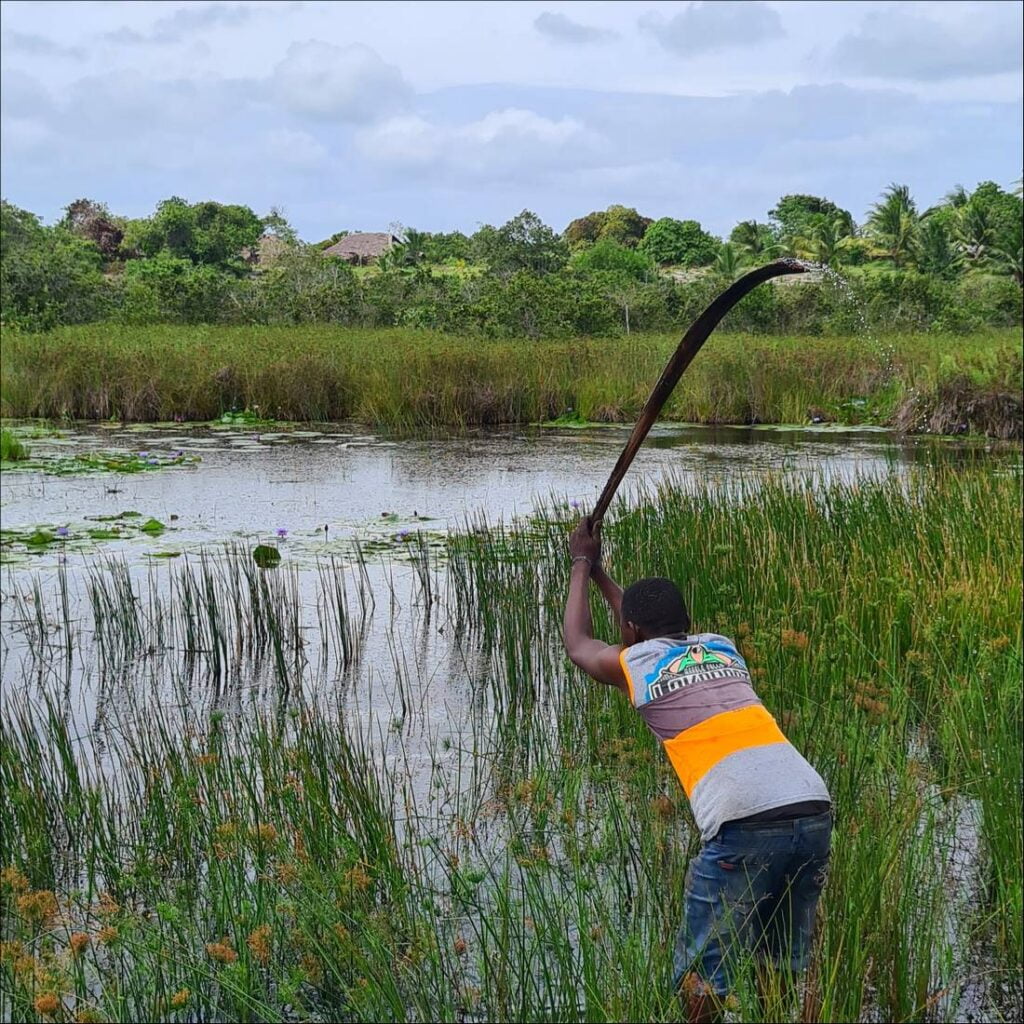 More difficult observation during the rainy season
The dry season makes their observation much easier because of the water level. The less water there is, the more difficult it is for the hippos to hide and are therefore more concentrated than during the rainy season when the ponds are huge and the hippos much more scattered and completely submerged. In addition, the population of this animal remains small on the island of Mafia.

We ended up seeing them on the most famous spot, from far away and at nightfall when they finished their daytime nap immersed in the water, while they were preparing to go inland to graze all night. It's up to you, ease or adventure!
Observe flying foxes
Flying foxes (Pteropus seychellensis) are very impressive, they are fruit bats that can be more than 1m40 in wingspan! They are mainly diurnal and especially active in the morning, late afternoon and early evening.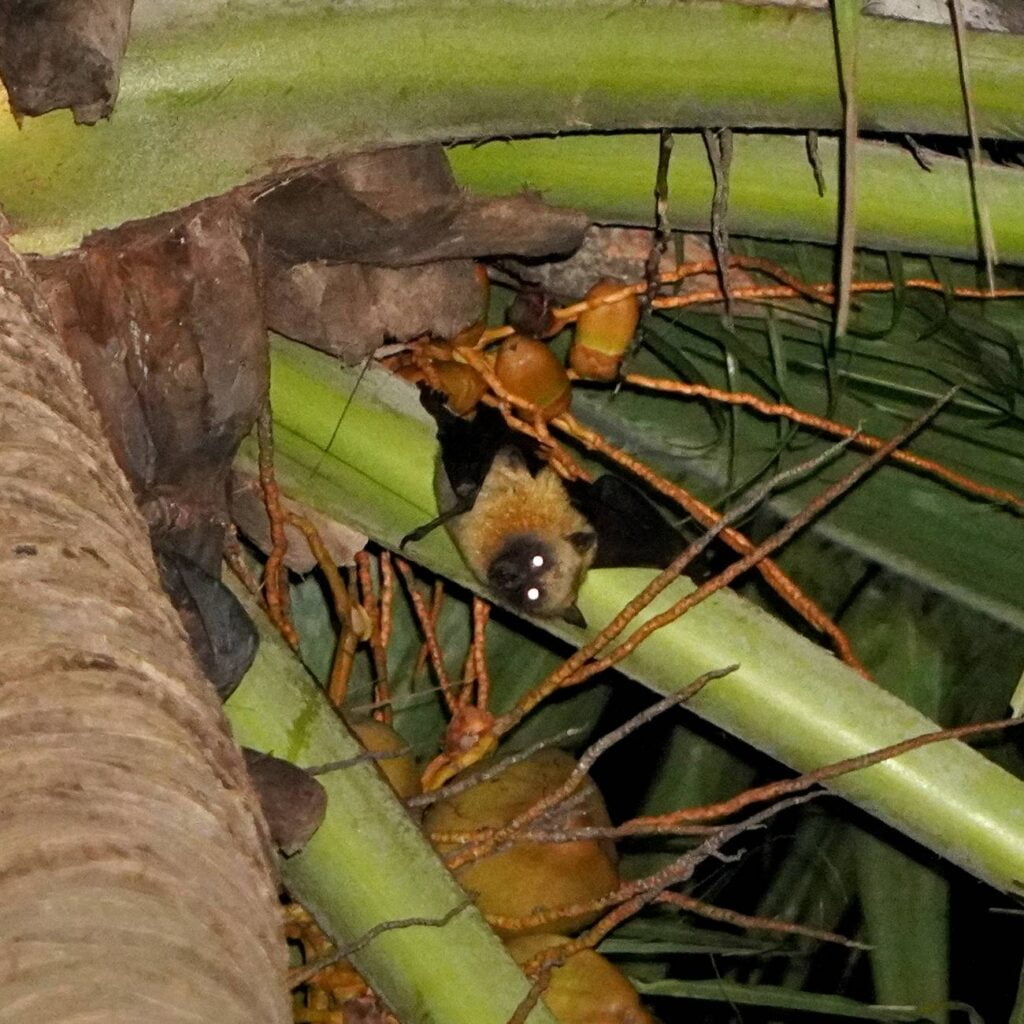 You can easily observe them on Chole Island where they are very numerous and grouped by dozens, but you can also try to look for them everywhere on Mafia Island.
How to find them?
You will have to find places provided with fruit. In Kilindoni for example, I found a place where there were a lot of badames and kapokiers nibbled on the ground. It is an indication of presence. And indeed, they were there. I would see them flying above me at sunset or lazing in the trees during the hot afternoon.
See the hatching of green turtles
You can reach the main laying site for about thirty dollars but only from July to August. Part of the amount is donated to the association that ensures the safeguarding of these turtles.

Alternatively, you can find outbreaks all over the island if you manage to find a site on your own, which is not difficult with a minimum of research and exchange with the locals.
Swim with green turtles
In case you cannot observe them due to bad weather, you always have the opportunity to swim with adult turtles by diving or snorkeling.
Discover the wildlife of Mafia Island
Mafia Island has a very interesting fauna, and this, on any piece of pasture or forest. And even on the outskirts of villages! I spent a lot of time observing nature on the island. Both in day and night expeditions.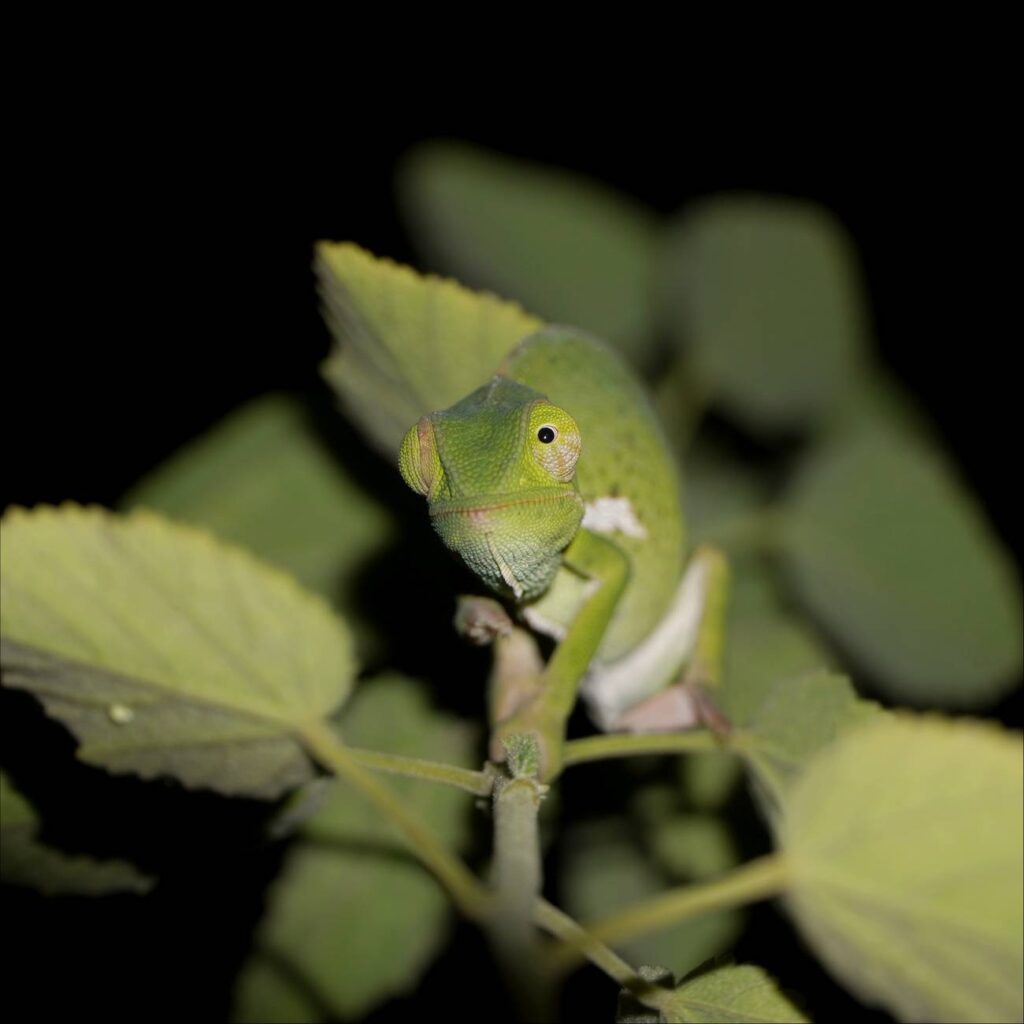 I was able to observe many chameleons, flying foxes, hippos, a few snakes, huge colorful butterflies, bush-babies, very large monitor lizards and more. You can also have fun finding the famous coconut crab (which can reach 1 meter wingspan)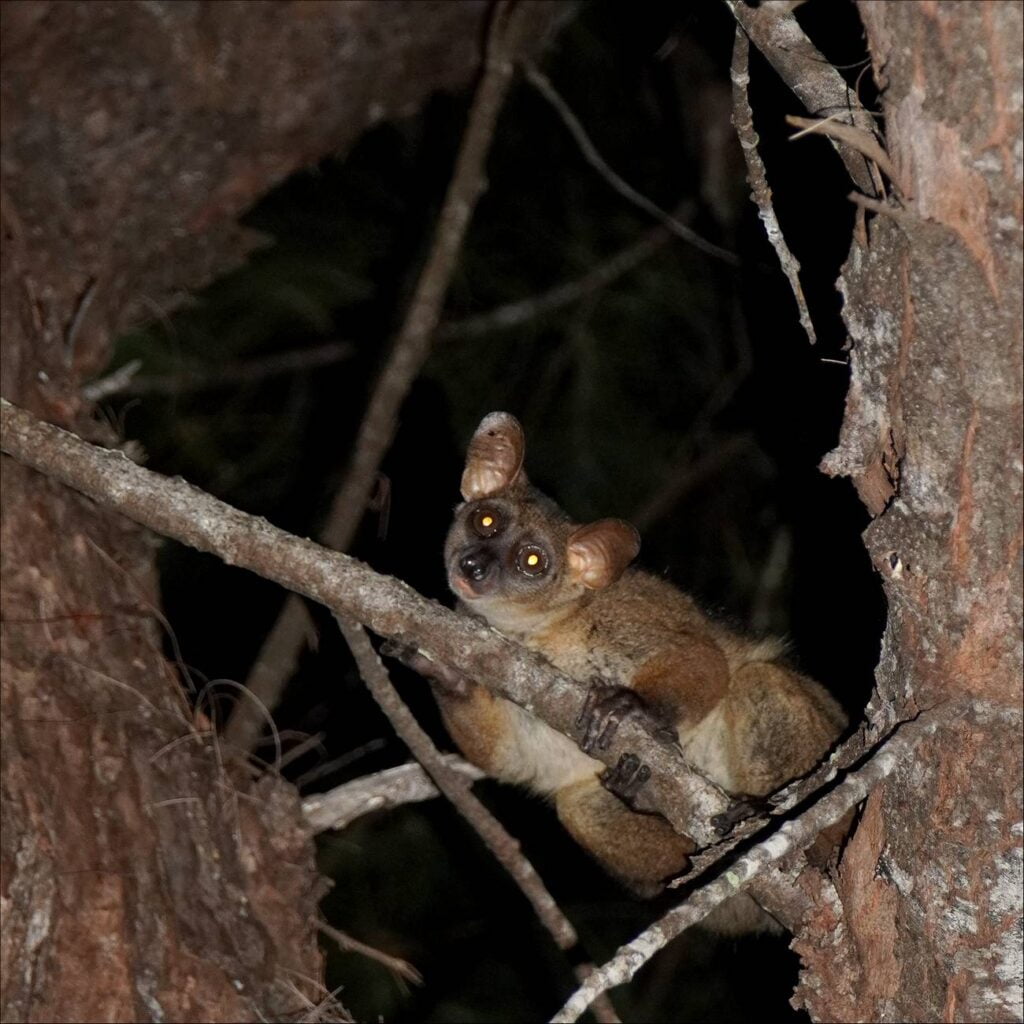 Wild camping in Mafia Island
Mafia Island is so safe and serene. And especially filled with wild and idyllic spots! It is a place of choice for a successful bivouac. In Mafia, it is extremely simple to find a place out of sight and even have a deserted beach for several days just for yourself.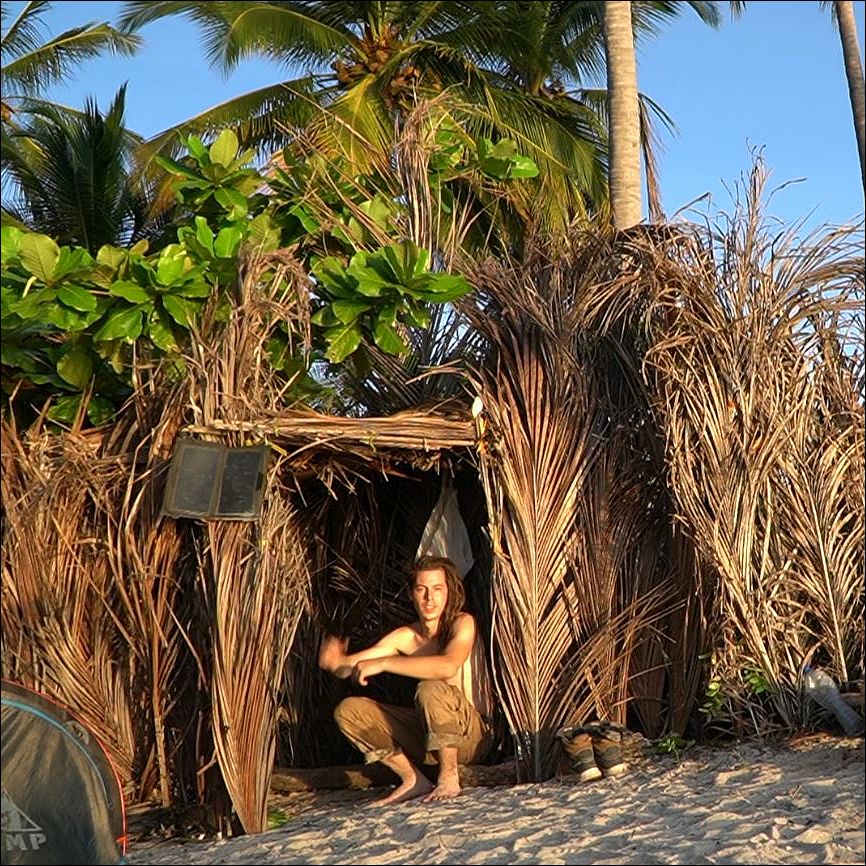 Me, I chose Kanga, more than 40km from Kilindoni by searching a little on Google Maps. I spent 5 days at the edge of a sublime deserted beach. I went with a small supply of rice and built a shelter. I also fed on crab fishing, shellfish and many coconuts.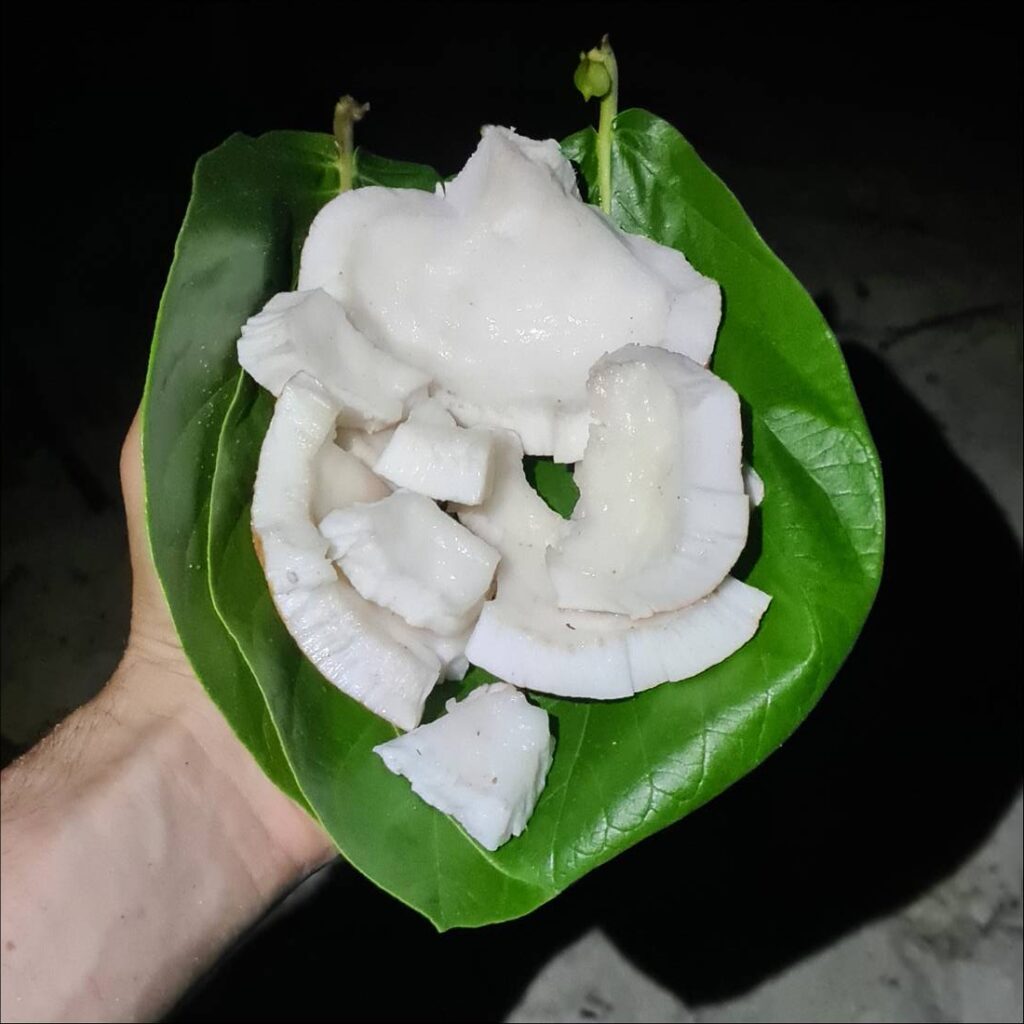 The only and few people who frequented the place were only a few small local fishermen. When I met one passing by, I bought him food such as fish, cuttlefish, octopus and even langoustine at very ridiculous prices.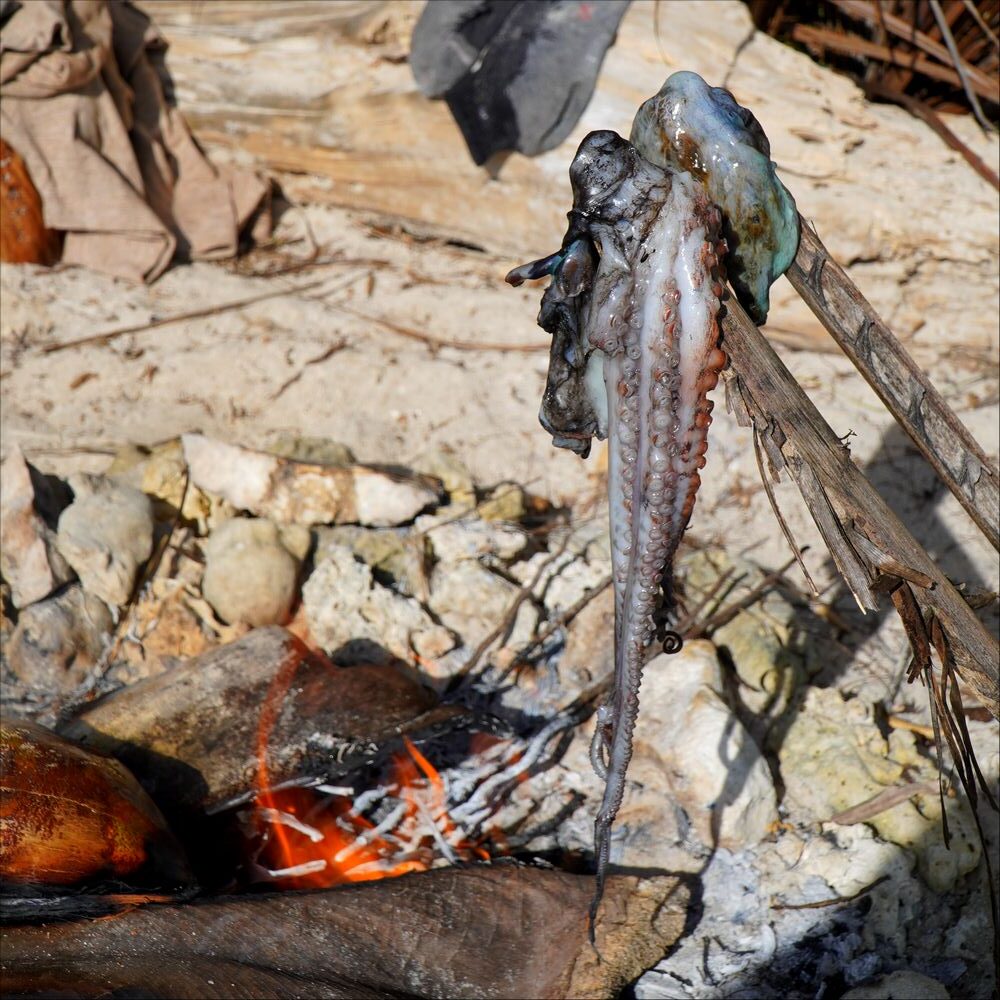 This experience was far more rewarding than any night in Mafia's most beautiful lodge. We throw away the tourist label, we live the island, we are the island, we breathe it, we sweat it (for better or for worse! Nothing bad, but you'll see what I'm getting at).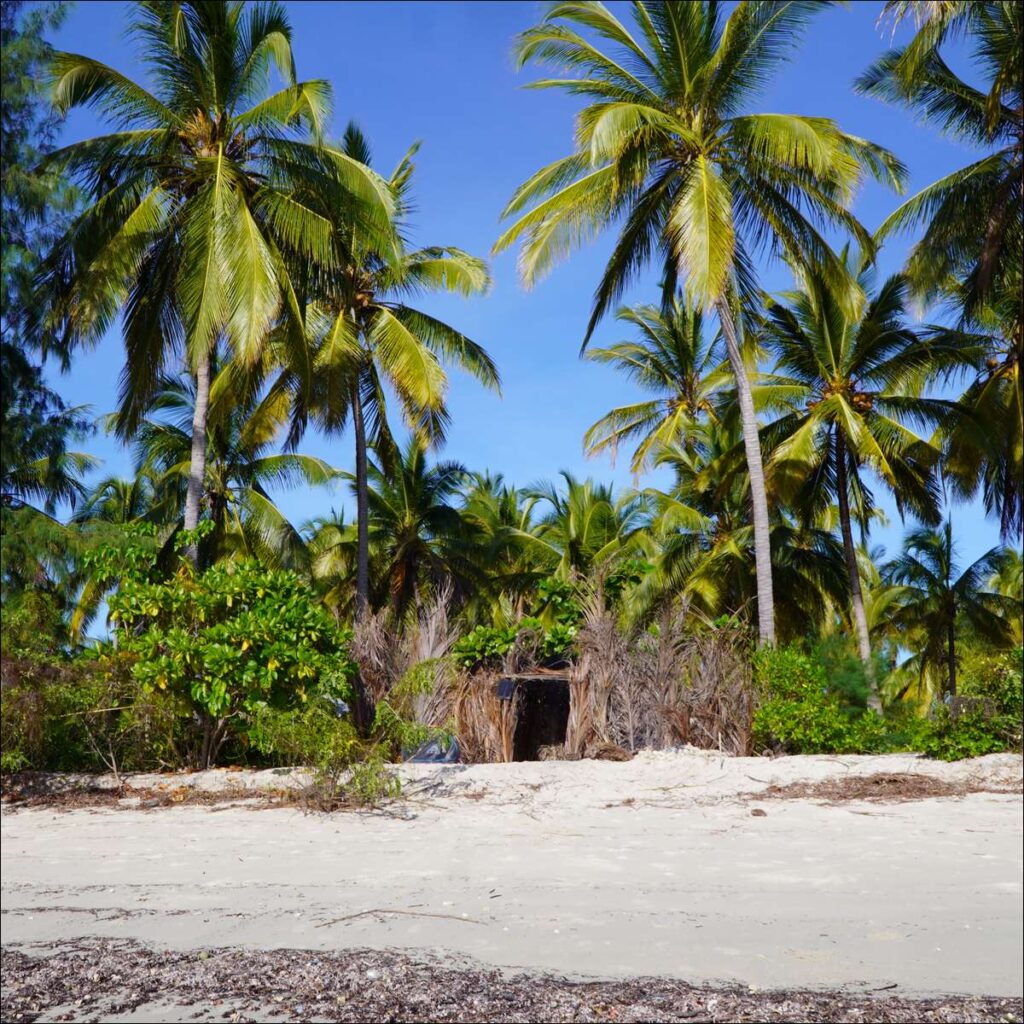 I recommend you try this experiment. However, do not expect to spend a pleasant night without a mosquito net or tent canvas. The comings and goings of pagures² could quickly be unpleasant, not to mention invasive mosquitoes and possibly passing rains depending on the season!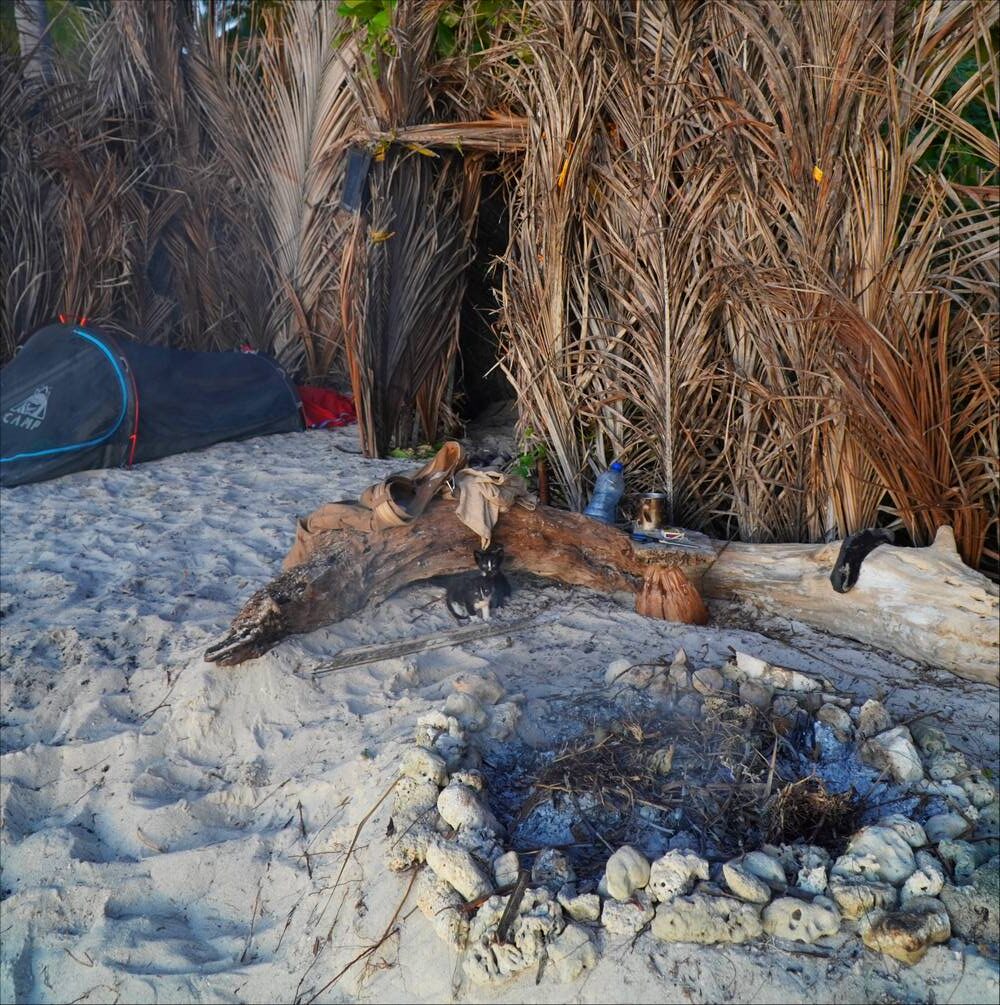 Visit fish stalls in Kilindoni
Just before the beach of Butiama, you will pass an area where all the fishermen of Kilindoni are gathered. You will be able to see everything that is fished and in what quantity.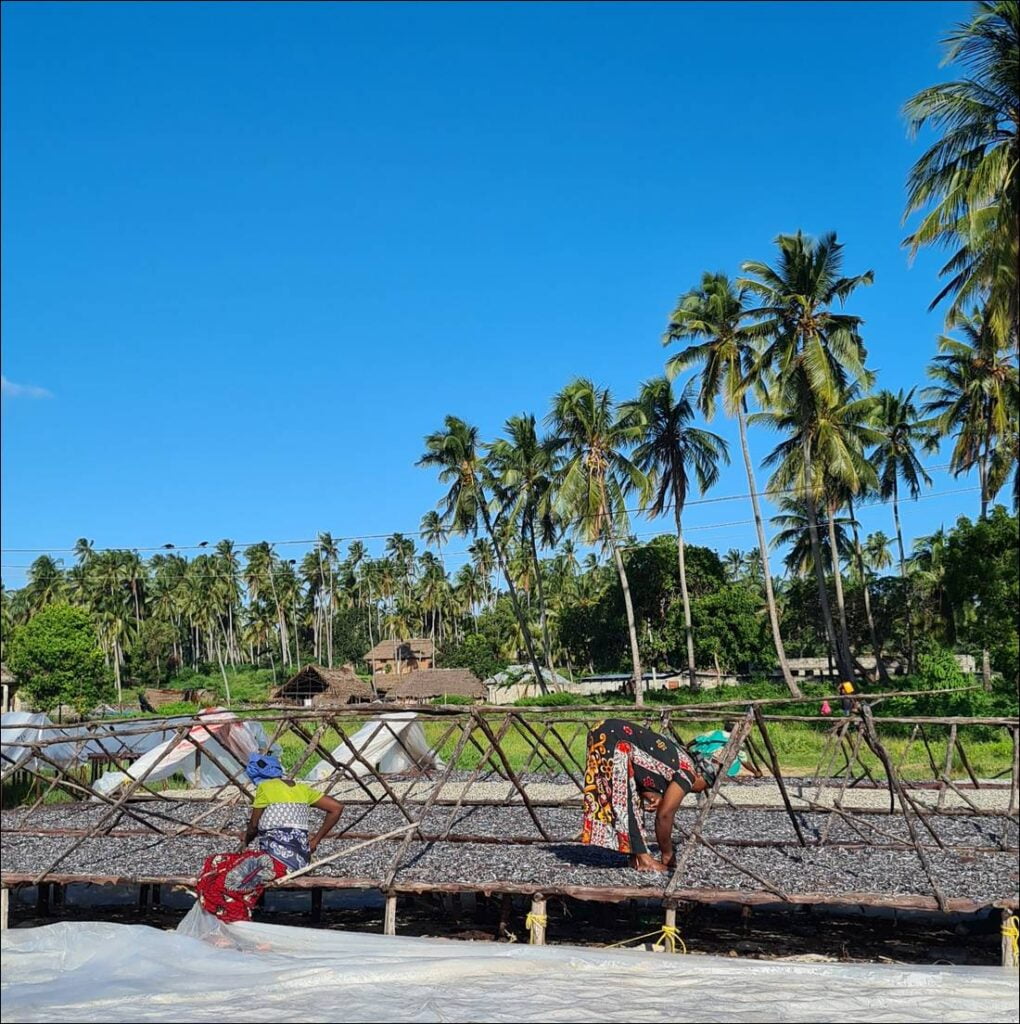 You can also buy your freshly caught fish and seafood but also eat them already cooked in the small huts. You can even ask for your own fish to be cooked and enjoy them on Butiama beach.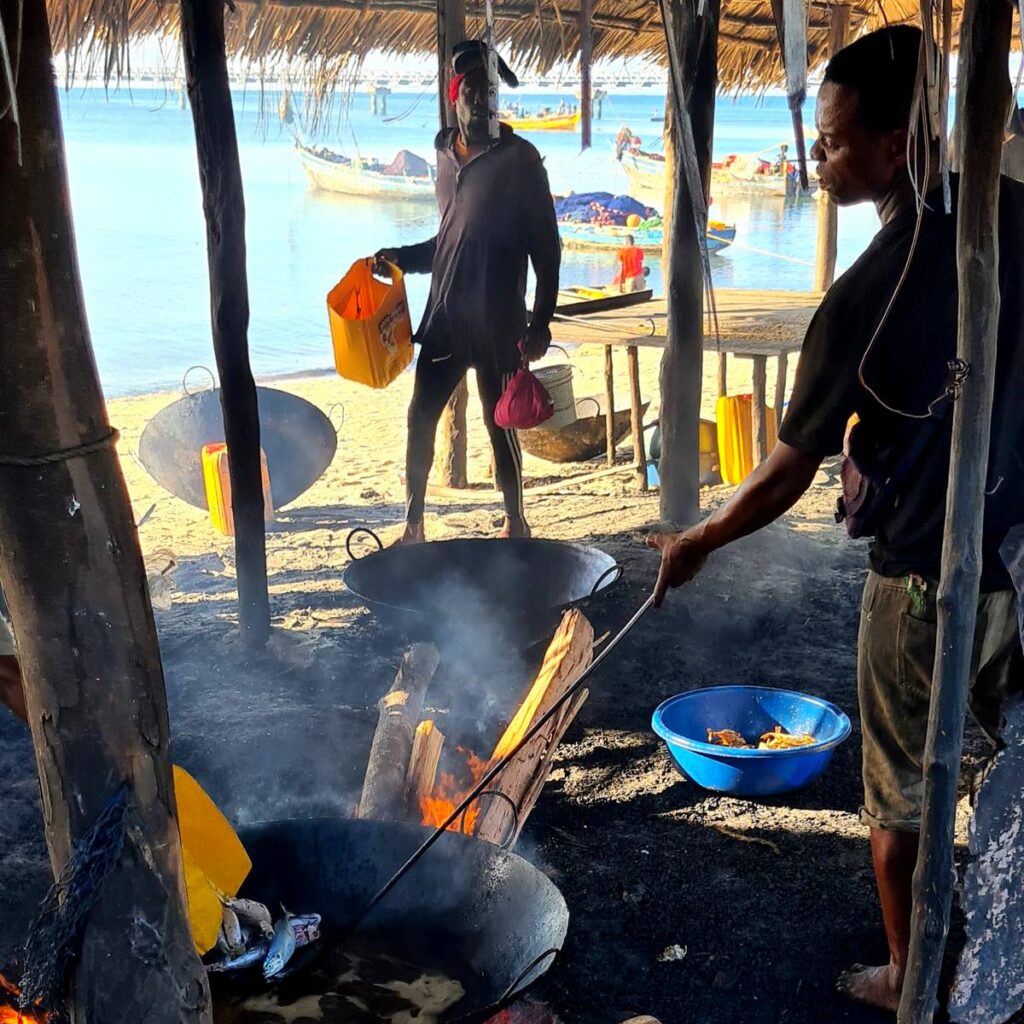 Visit the Maasai tribes
There is a Maasai population in Mafia. You will probably meet them in Kilindoni. To tell the truth, we can not miss them in their traditional clothes but they all live after Utende, in a way of life very different from the common inhabitants of the island.
Contrast
The contrast is really interesting between the Muslim culture that reigns and that of the Maasai which is completely different. I saw quite a few on the beaches of Utende, they are elegant, dressed in their long red tunics that contrast with the beautiful turquoise waters there.
Lounging on an ephemeral sandbank
This activity seems to be very appreciated by travelers. There is a sandbank in the southern part of the island, which appears and disappears over the tides. It is all white and surrounded by clear, turquoise water. A moment of relaxation away from everything, lost in the middle of the water.
How do I access it?
Hotels will offer you the tour for a fee of $30. But as with all other activities, you can also arrange with a local fisherman who will save you a little and whom you will satisfy by making him earn money easily.
📷 View an image of the sandbank
 
In itself, you can also find your own sandbanks, there are all around the island and easily accessible but the one I present to you is large and obviously one of the prettiest and most isolated of Mafia.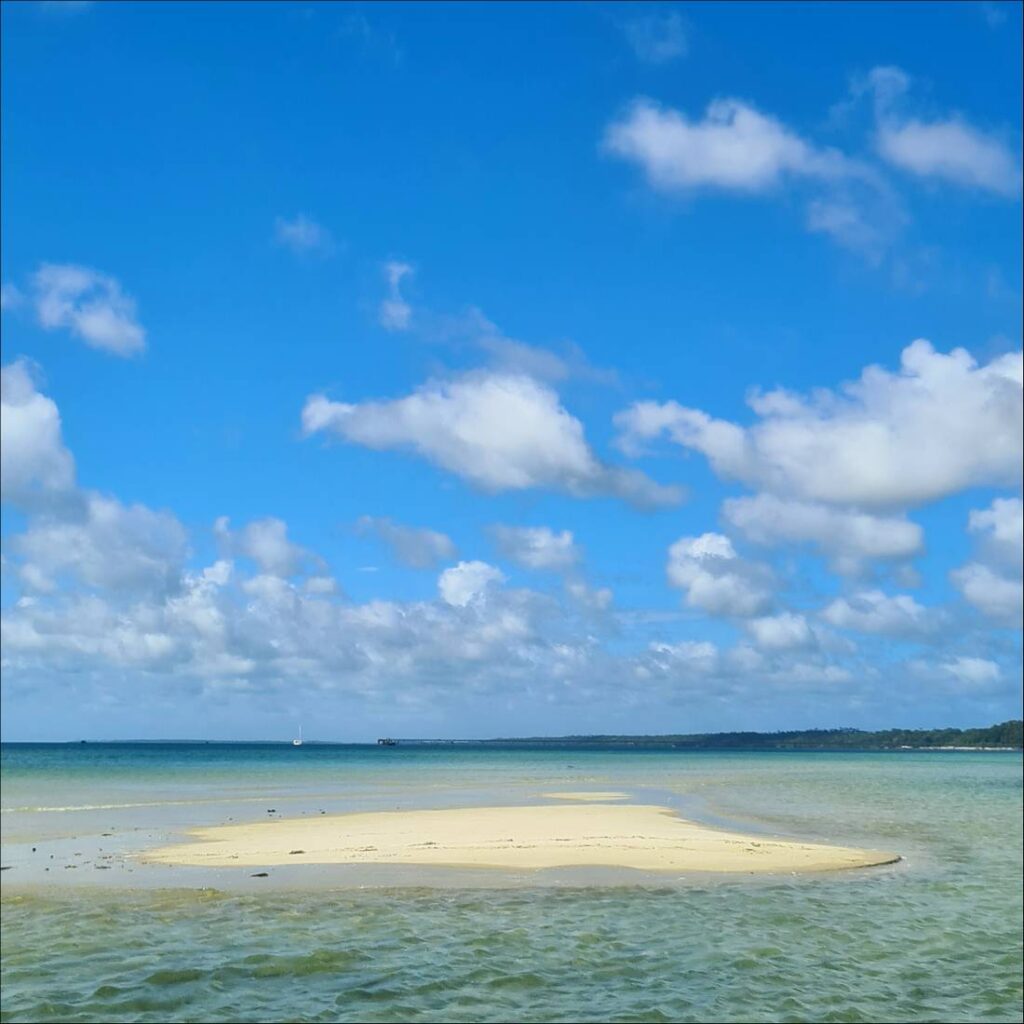 Discover Bweni, a peaceful Mafia village
Bweni is a great discovery for me. It is located 45 km from Kilindoni, near the northern tip of Mafia Island. It is a very peaceful little village where obviously very few tourists come to walk, from what I noticed and according to the locals.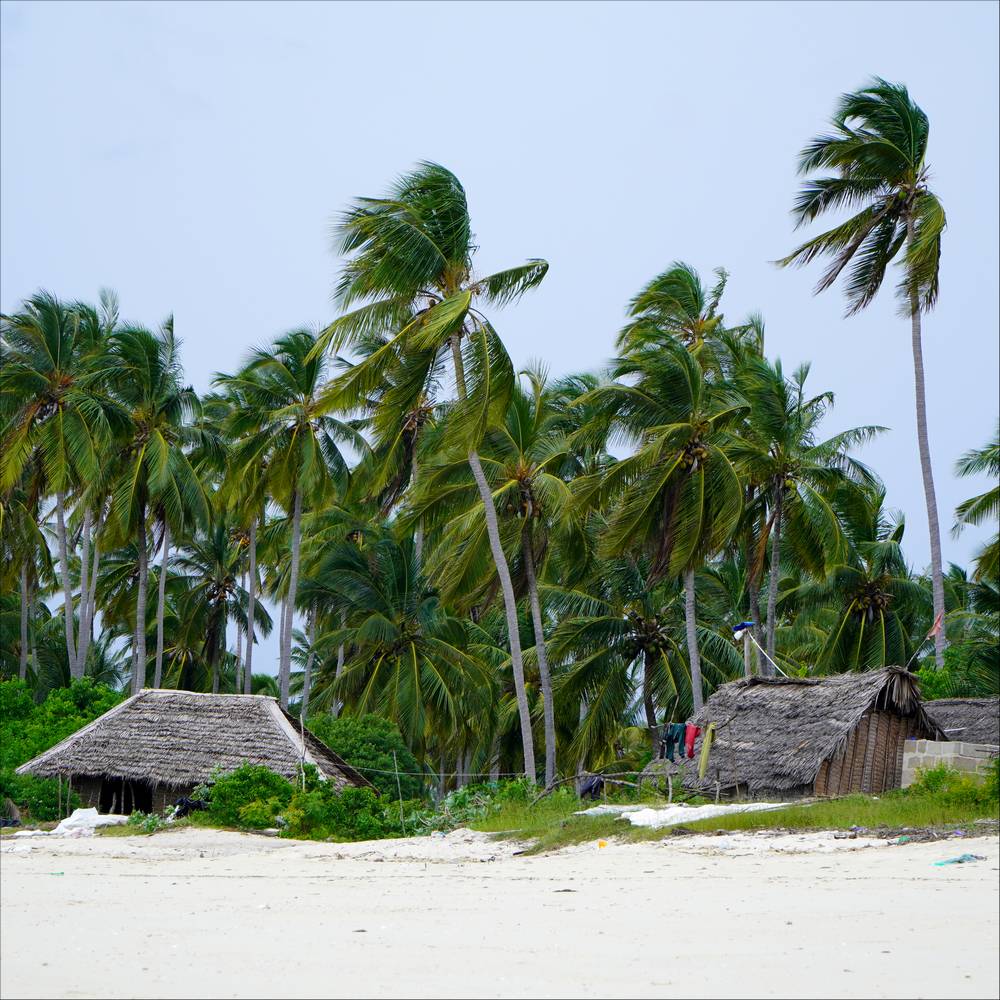 You will find absolutely nothing to stay there, but you will find in return a really pleasant peacefulness and sumptuous beaches. There are quite a few fishermen on the turquoise waters, which makes the place very photogenic.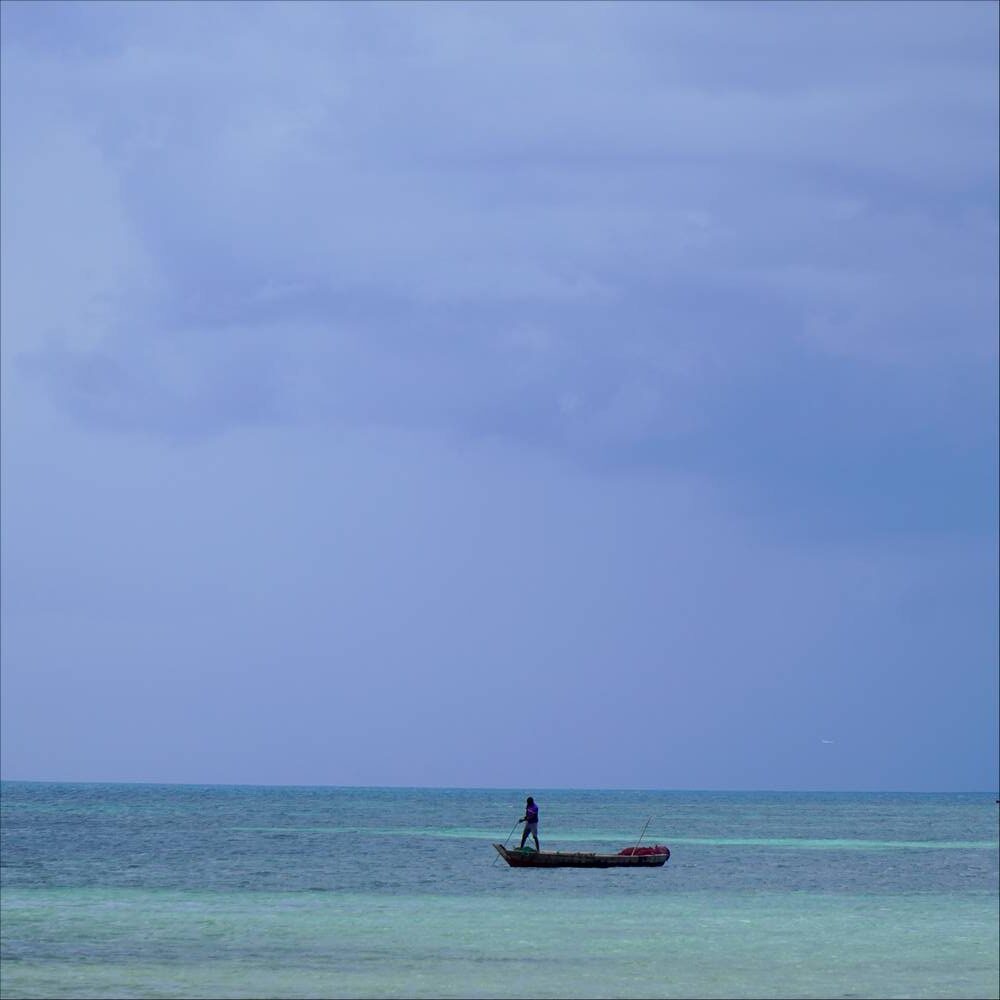 It is also an interesting place at low tide, since there are many species of crabs, eels, sea cucumbers, stars and many other species. In this village there is also a lot of moray eels and eels, which you can buy directly on the beach.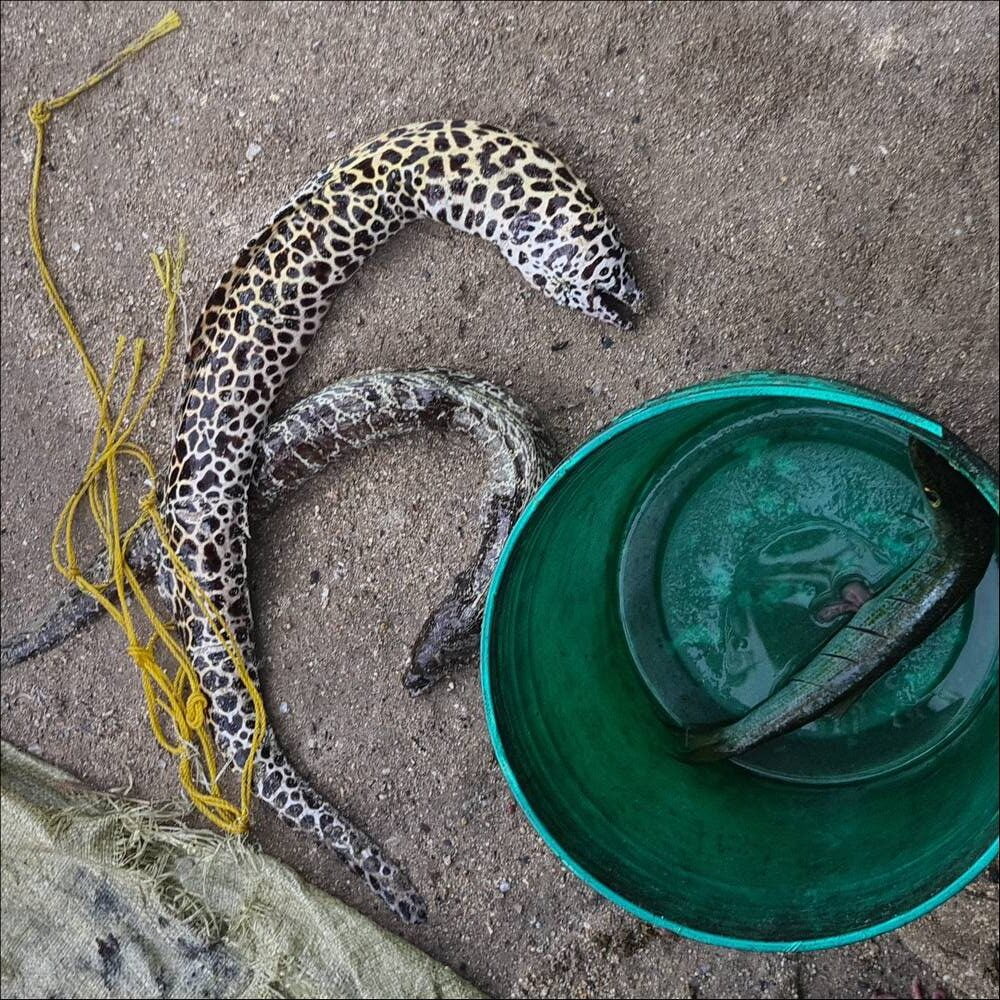 Still along the ocean, on the beach, walking south, you will come across a very wild place filled with mangroves, forests and swamps. The perfect place for birdwatchers.

You can walk there at low tide and when you turn around at high tide, most of the trees will end up in the water, which makes it feel like you're in a completely flooded meadow!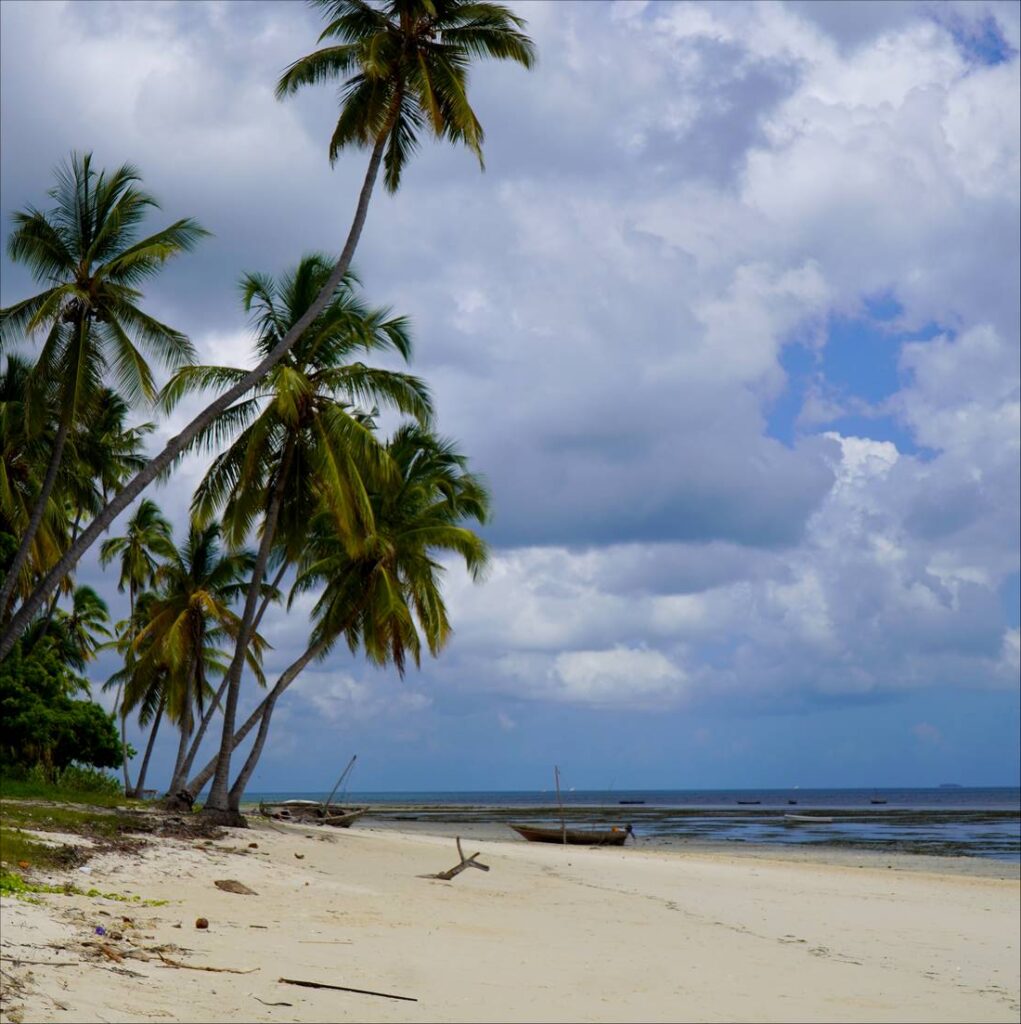 Taste the local cuisine
Who says island, obviously says fish! Most small restaurants offer it, but the most local dish on the island is ugali. It is a white paste that is obtained from corn flour cooked in water and then agglomerated into a ball. It replaces cutlery and is served with beans, spinach and fish often accompanied by a coconut milk-based sauce.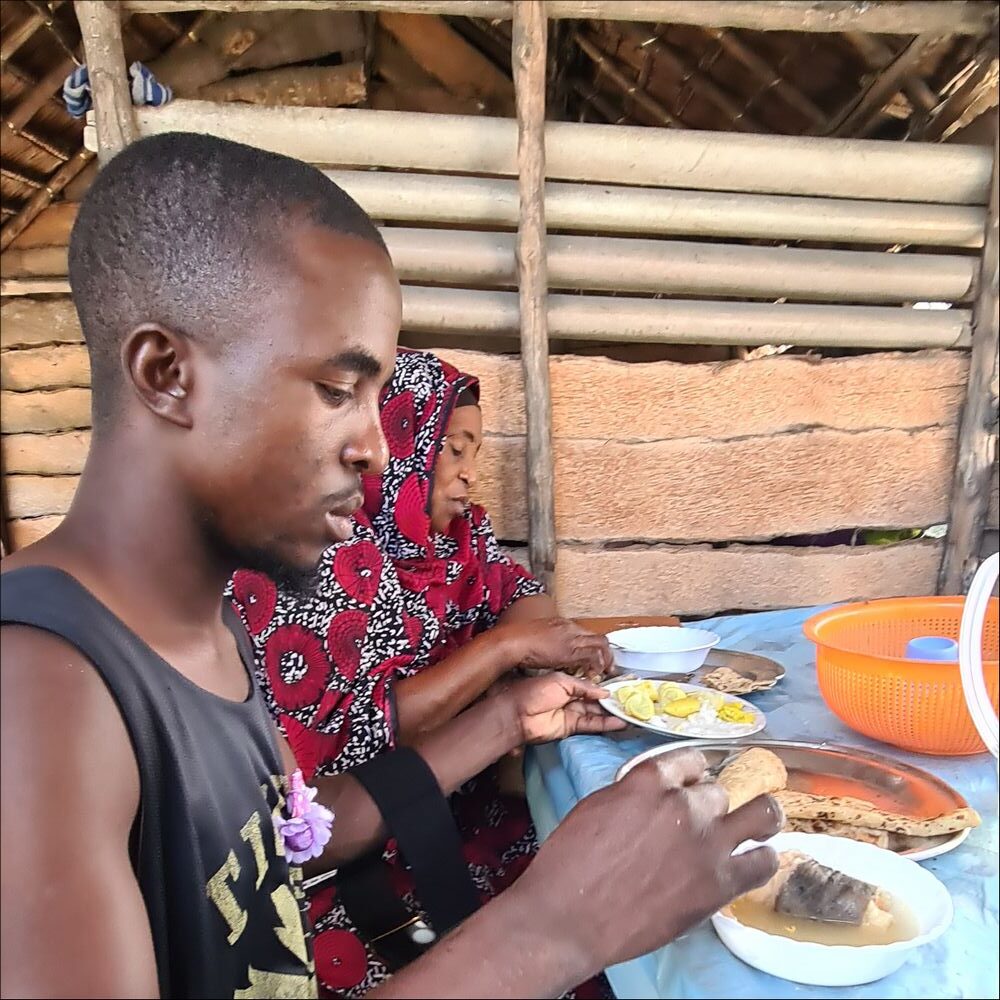 In Kilindoni, this dish can be found every 10 metres in small wooden cabins on the roadside, for as little as $0.75. Perfect for breakfast.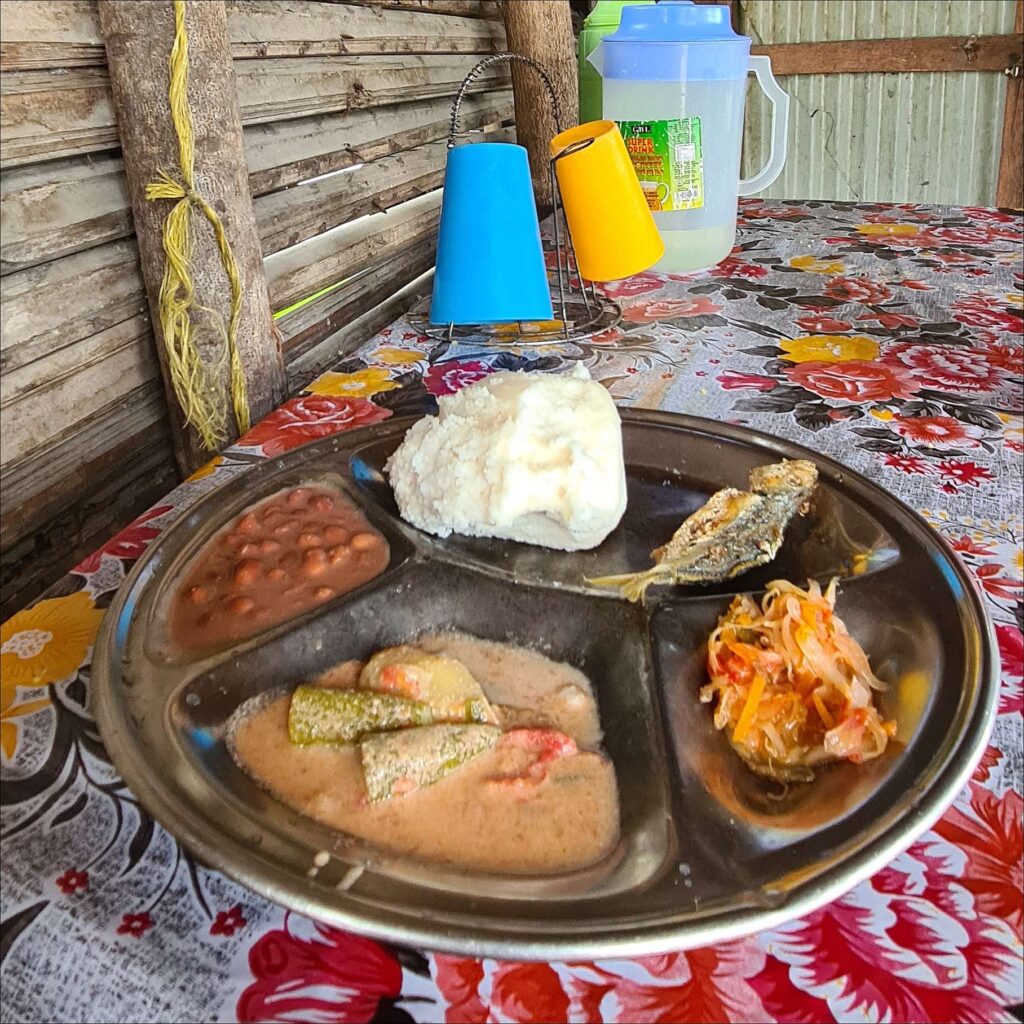 The place with a lot of street food in Kilindoni is in the northern part, after the airport. Ask "Gamboni" at a boda-boda to drop you off. The journey costs 1000 shillings. Here, on the side of the road, the mamas cook delicious things as good as in the restaurant for ten times cheaper in a pleasant atmosphere.
Admire the sumptuous sunsets
Because we never get tired of them, and those of Mafia are breathtakingly beautiful. The show is different every night, and the saturated colors are a real feast for the eyes.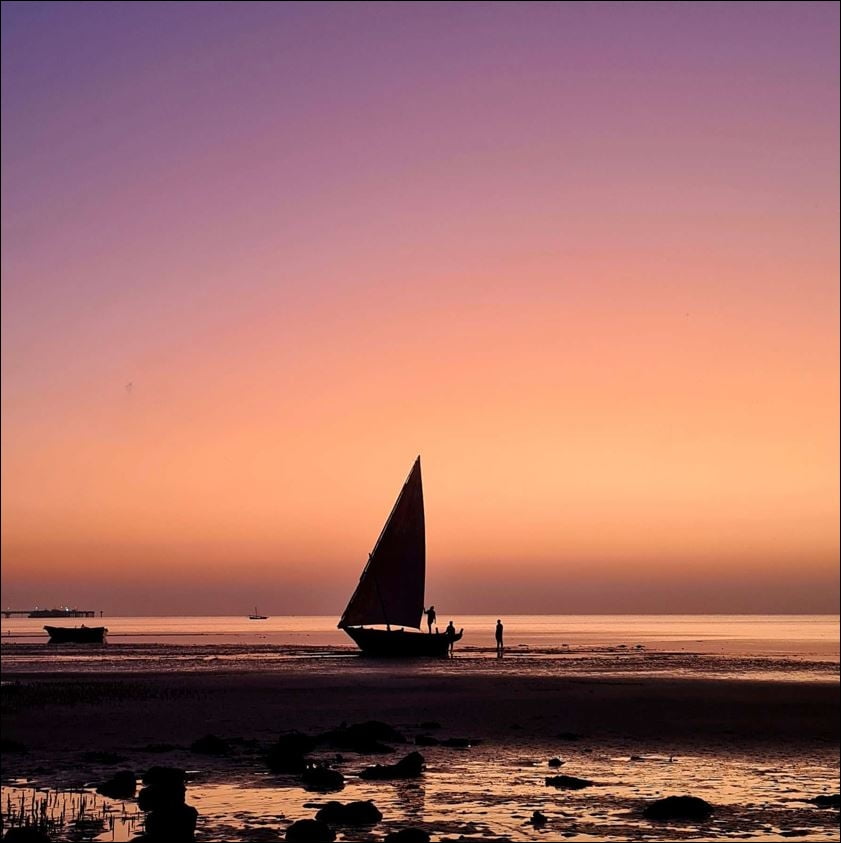 Grab a drink at Ibiza Inn
A place where I liked to go from time to time for a drink. It is a small bar/restaurant and also hotel that overlooks a large forest. You can drink directly at the bar or isolate yourself on the tables of the park below the trees. It's a really nice place. I can only recommend also the very small local bars, the atmosphere is the best!


LEXICON
¹ Boda boda : These are the motorcycle taxis that you find along the roads (↑Back)
² Pagure : Bernards-l'hermitte (↑Back)