Travel story in Eastern Europe : a solo hitchhiking road trip through several countries. Find my trip report from Switzerland to Turkey and how to hitchhike well country by country.
My trip to Eastern Europe
This trip was made on a whim. I was coming from Switzerland to visit a friend in northern Italy and drag my feet on the road. As I had time, I went all the way to Slovenia. Finally, I was completely delirious since my trip in Eastern Europe ended in Istanbul, and hitchhiking!

Apart from the Balkans, a region that I really wanted to visit, the objective was not to explore the countries completely but rather to make a road trip and see what the roads taken had to offer me, in terms of encounters and unforeseen events.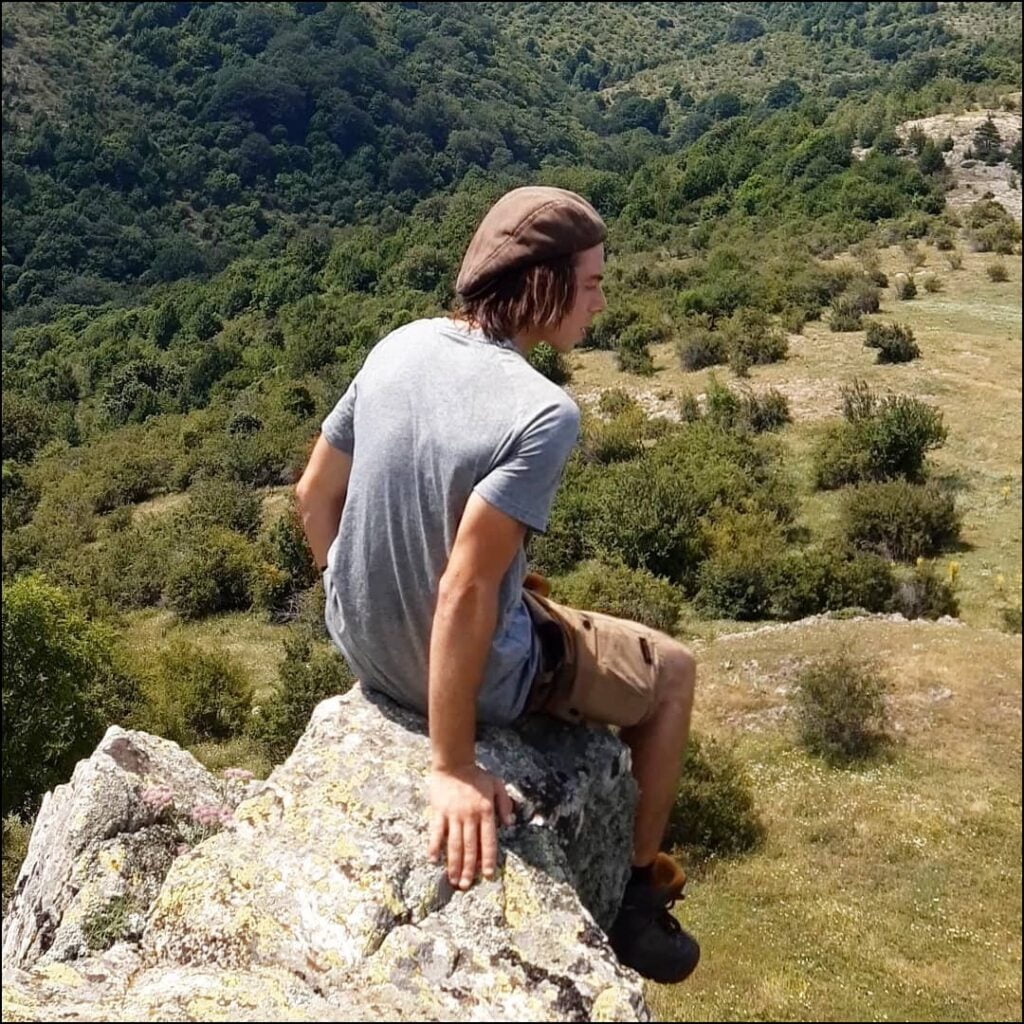 Hitchhiking
Hitchhiking was therefore the most interesting means of transport. This experience made me meet locals and great corners throughout the trip. I don't think it would have tasted the same if I had been alone in a car or on a train.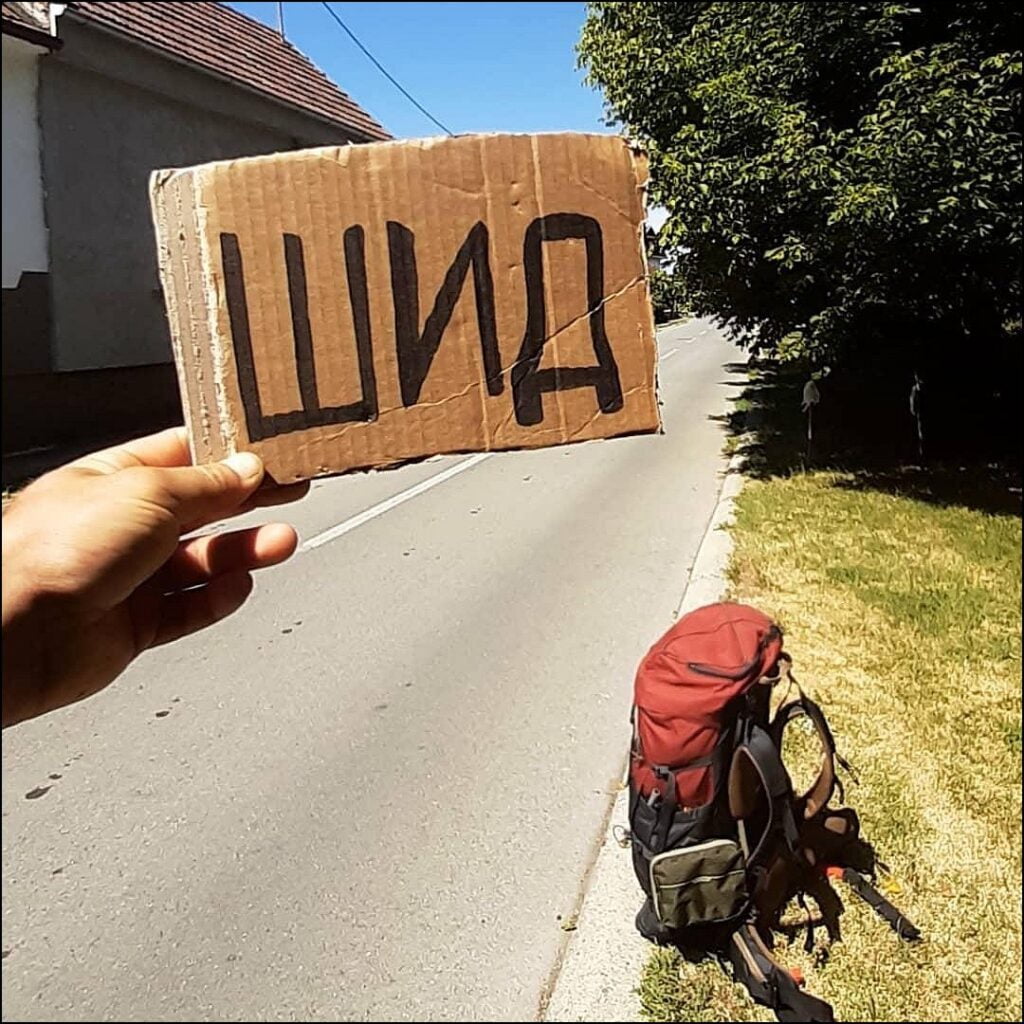 Traveling to Eastern Europe can be a good compromise for a future traveler who does not feel ready to venture to another continent. The culture remains substantially close to ours and nothing is really complicated while enjoying the change of scenery!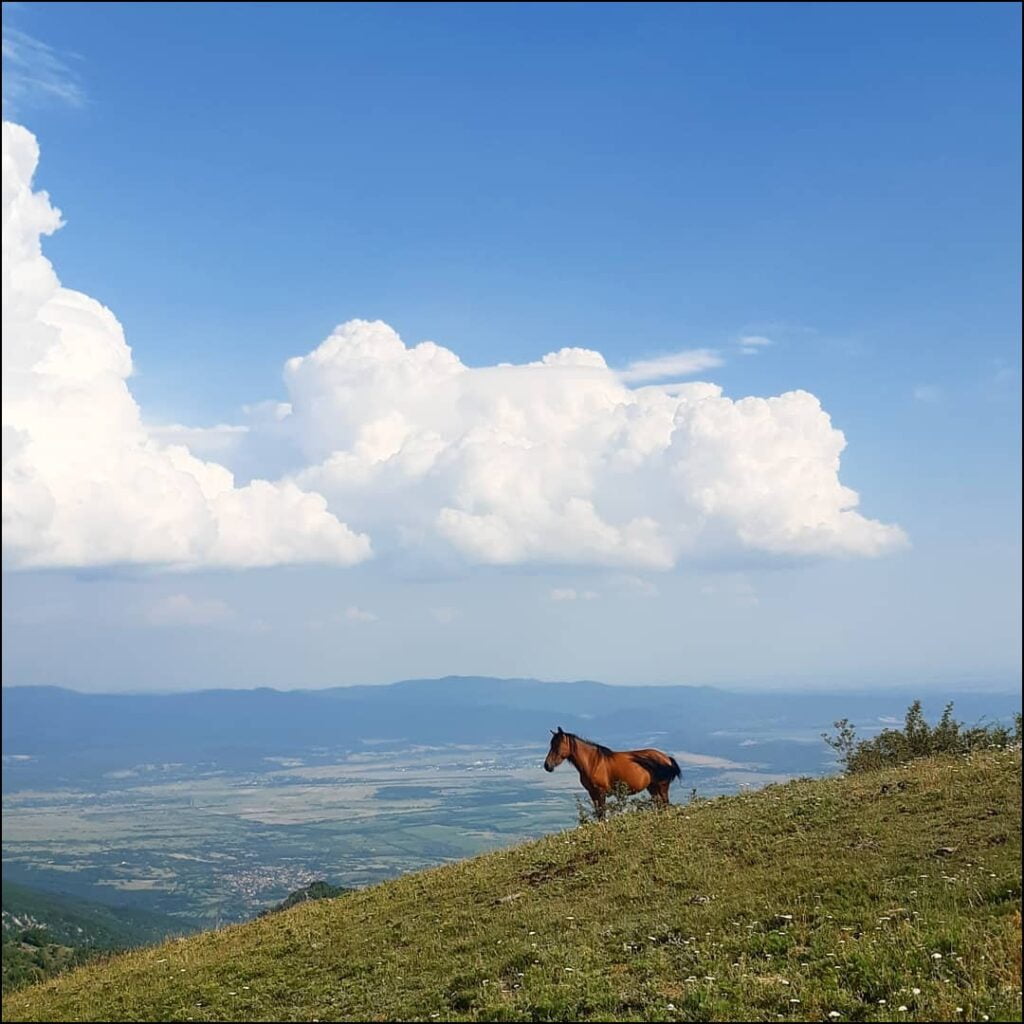 Eastern Europe itinerary

SWITZERLAND Castle of Œx – Brig
ITALY Stresa – Carpineti – Venice
SLOVENIA Postojna
CROATIA Rijeka – Zagreb
SERBIA Sid – Belgrade – Nis – Pirot
BULGARIA Sofia – Karlovo
TURKEY Istanbul

The route is approximate, I followed the main roads while forking. Most of the cities mentioned are the ones where I spent the most time. I would have liked to include Bosnia, to discover this Muslim country of Europe, Greece and above all Romania but the 3 countries were closed.


Travel to Italy
Lake maggiore
I left Switzerland by train, passing through the canton of Valais on the border of Zwischbergen. The train connection is in Brig. I continued to Domodossola and then made my first stop in Stresa on Lake Maggiore.

The city was quite chic and modern and the area really sublime, but it wasn't really what I was looking for. I started a 25 km walk to Arona before leaving. In addition to the villas scattered everywhere, there are also magnificent castles all around the lake and splendid landscapes.

Emilia-Romagna
Second stop with a brief visit to Milan and stop at my friend Andrea's in the Emilia-Romagna region, who made me discover the surroundings of Castelnovo ne' Monti.

This region of Italy is beautiful. The countryside is beautiful, clean and nature is well preserved. Agriculture has not exposed the region. Far from the flat and lifeless scenery of much of Northern Italy once out of the mountains.
This region is hilly and more mountainous to the west. There is a wide variety of landscapes. Some made me think that I was sometimes in the Ariège countryside while others made me think that I was in the Gorges du Tarn. I only have pictures of one of these corners, it will take imagination. All the surroundings are completely different and very varied in terms of nature.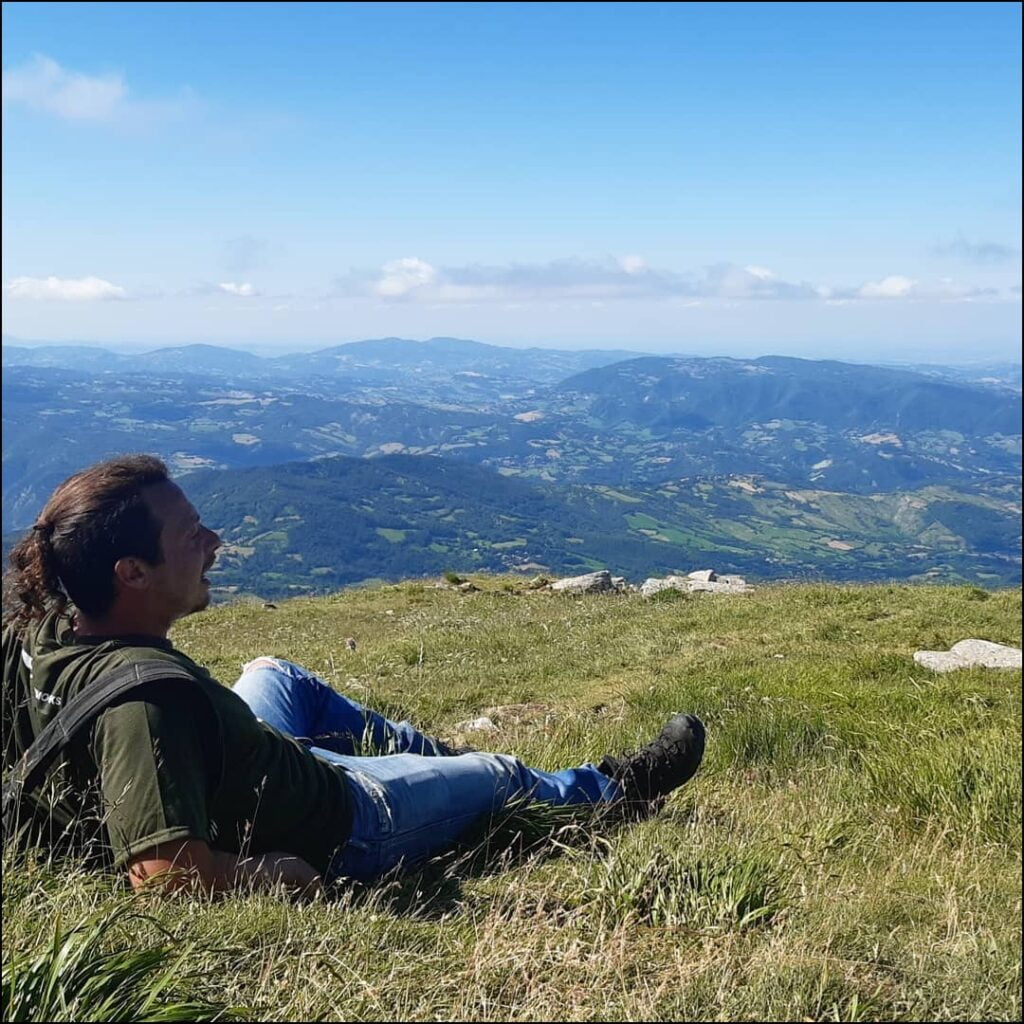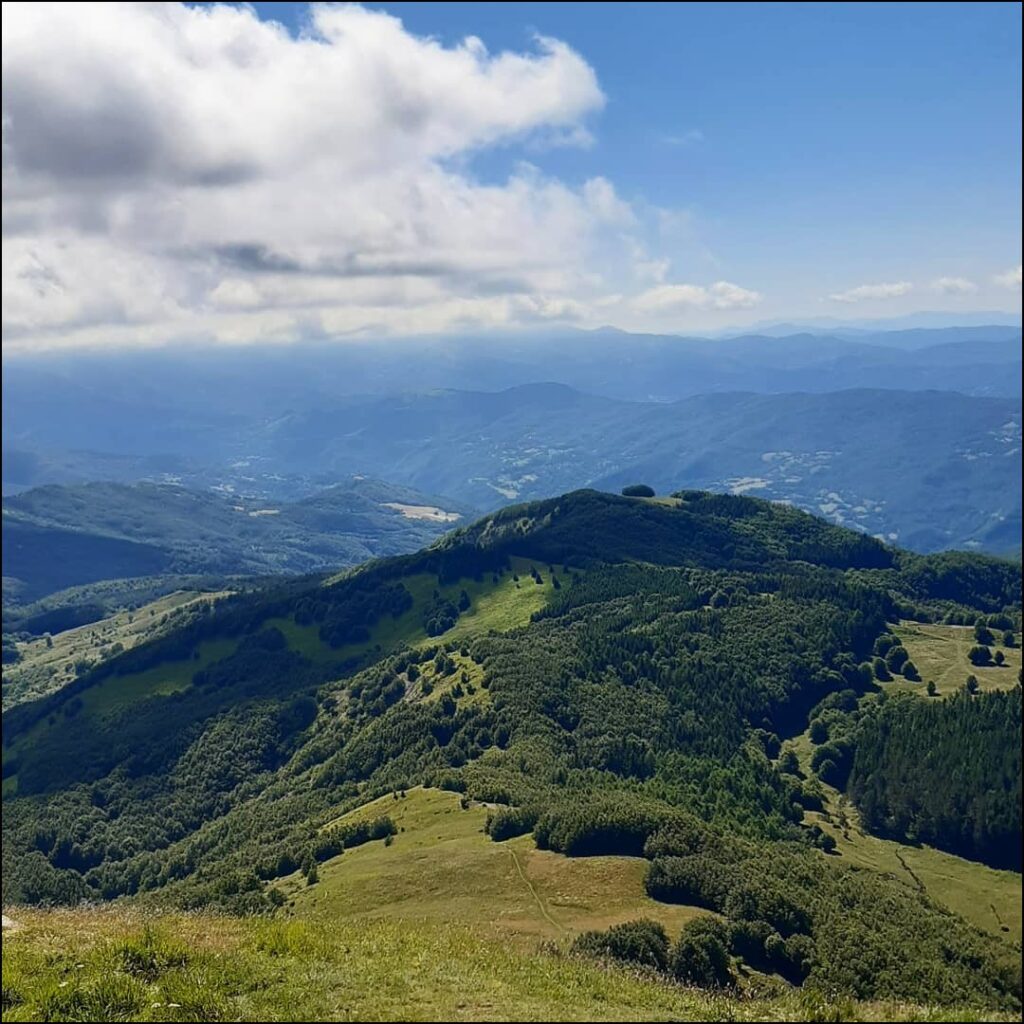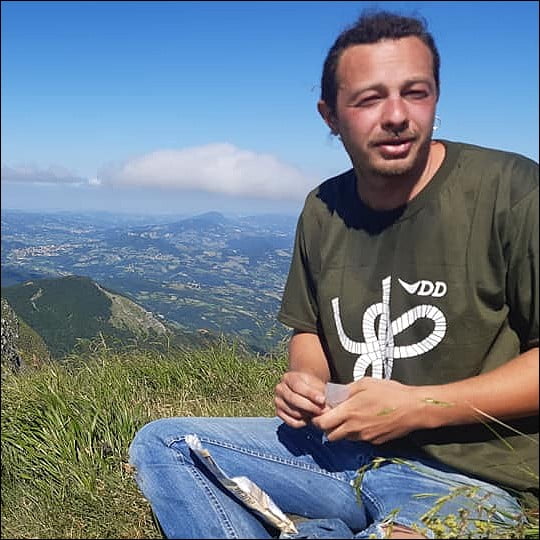 In the area where Andrea lives, nature is so well established that there is an impressive amount of deer and roe deer that come into the gardens. It takes no more than 5 minutes to see it. And that's without counting the daily ball of hundreds of fireflies at nightfall. A fascinating and sensitive insect that has been decimated in France and in many other European countries with land pollution. Its presence is an excellent indicator of sanity.

Venice
After taking my connection in Bologna, I stopped at Venice. To tell the truth, I was a little apprehensive about my stay. In the middle of July, I was expecting the mass tourism that the island is used to seeing land in high season. Anyway, it was on my way and crowd of tourists or not, Venice was to be seen.

By surprise, no tourists! The health crisis has done the job. According to locals, the water had regained all its clarity since the fall of tourism. Some residents even confessed to being relieved to find a certain peacefulness at home that they had not enjoyed for many years! A singular, beautiful city and a very interesting culture. In short, no need to add more, Venice.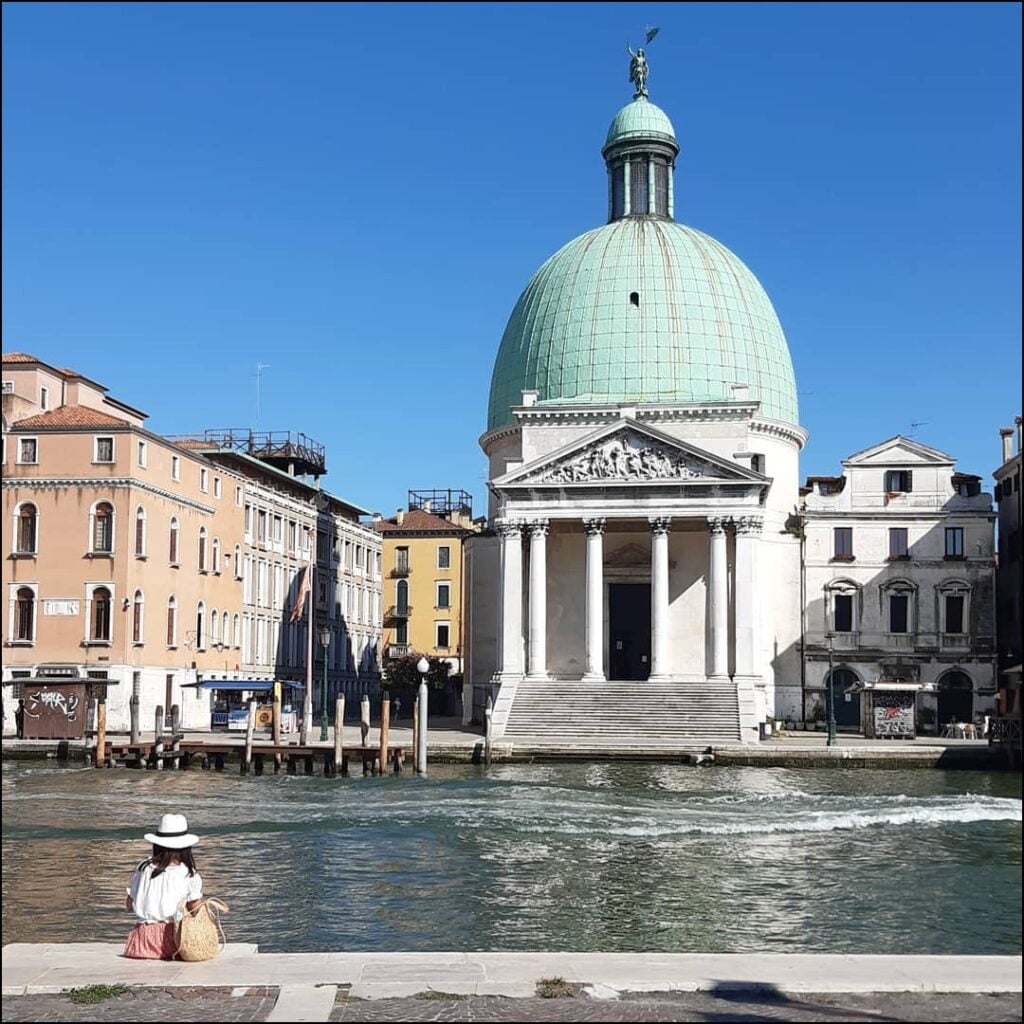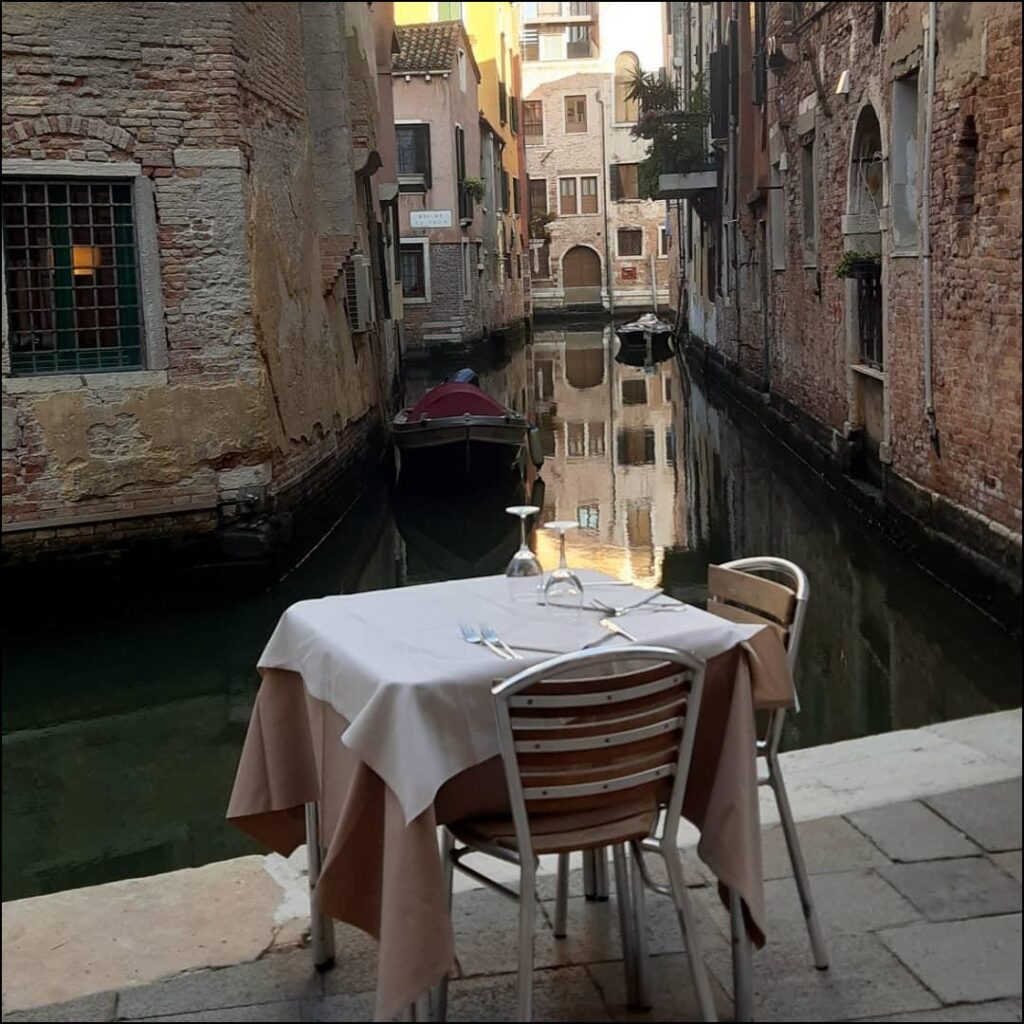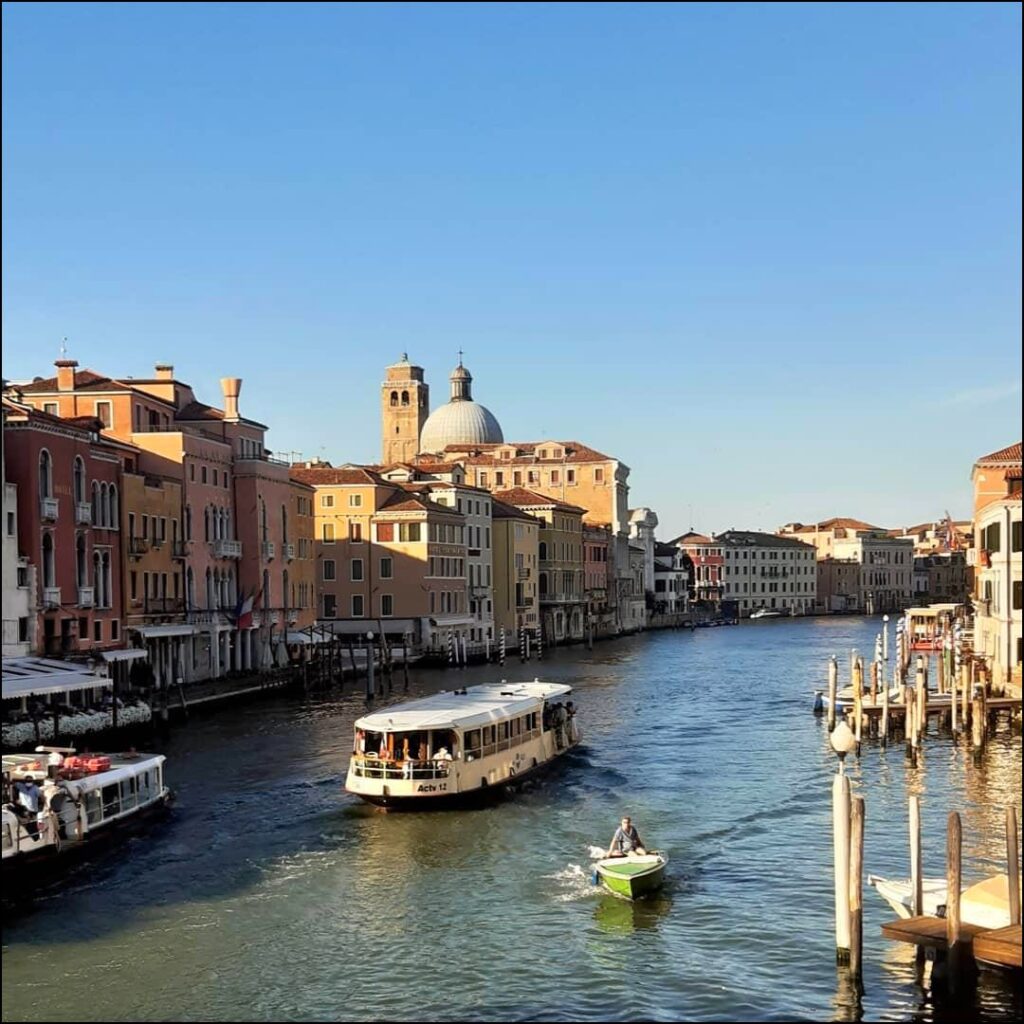 How does hitchhiking work in Italy?
Overall, hitchhiking is not working well in Italy. But some areas take more than others.
Travel to Slovenia
I crossed the Slovenian border from the city of Trieste, Italy. It was from here that I really started my hitchhiking trip. In fact, the country won the thumbs up medal! Of the whole road trip in Europe, this is where I was caught the fastest. I've created a short guide to hitchhiking if you need a boost:
Does hitchhiking work in Slovenia?
It was pretty crazy because no matter where I was, whether it was in the middle of the city, in a village or a lost country road, I was always caught in a few minutes. People stop without hesitation.
My stay in Slovenia was quite brief. As I described, my goal was to go on the road but I walked a lot in the countryside and I found it really good to live.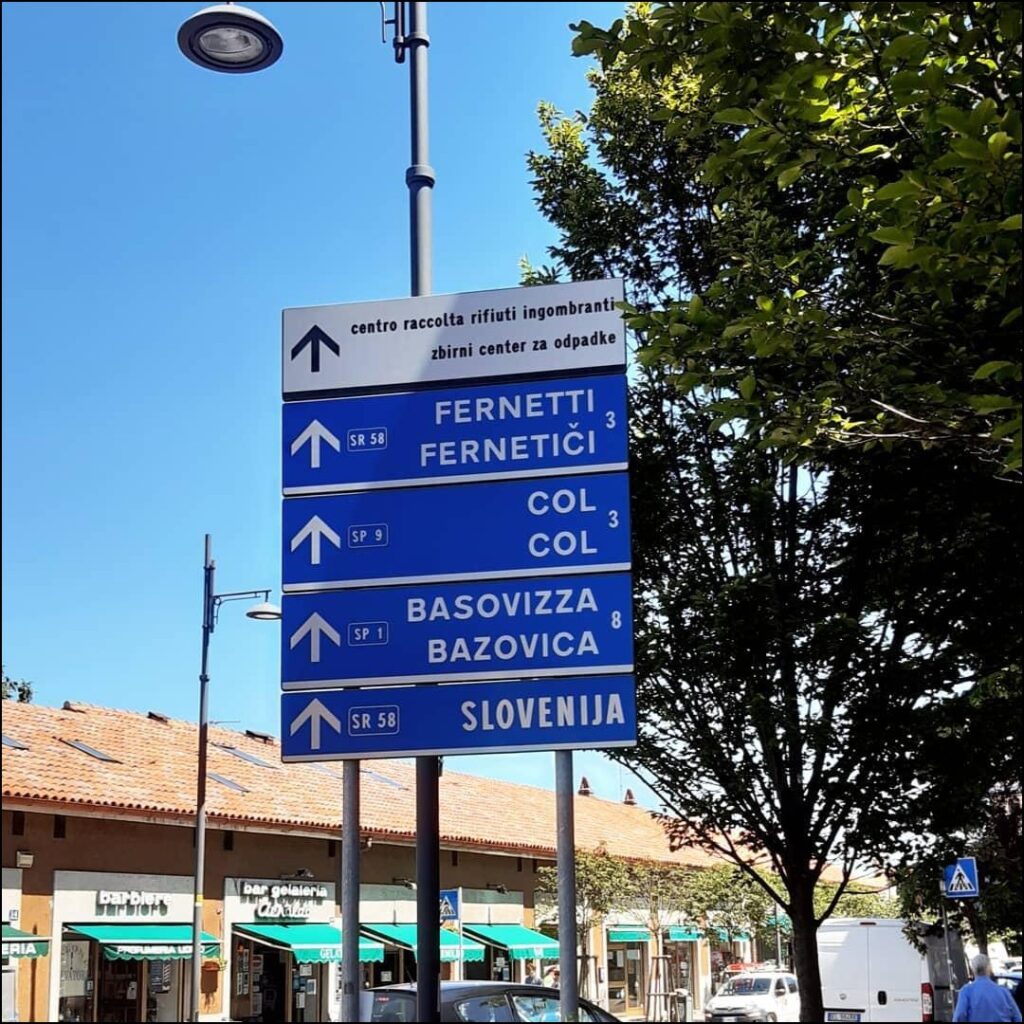 The Olms of Slovenia
I went to the vicinity of Postojna, with the aim of finding the olm. It is a kind of cave amphibian straight out of a science fiction movie. This species lives in the groundwater of the many Slovenian and Croatian caves (in part).

To find it, it is necessary to arm oneself with knowledge about its habitat, its customs and to have knowledge of geology to identify a cave and deduce if the environment is conducive to sheltering the proteus.

Knowing : that it is usually found after 100 m deep – that it is extremely discreet – and that no connoisseur will pass you its spots! I was helped since I had already studied this species in the past. My mission was only to find a cave.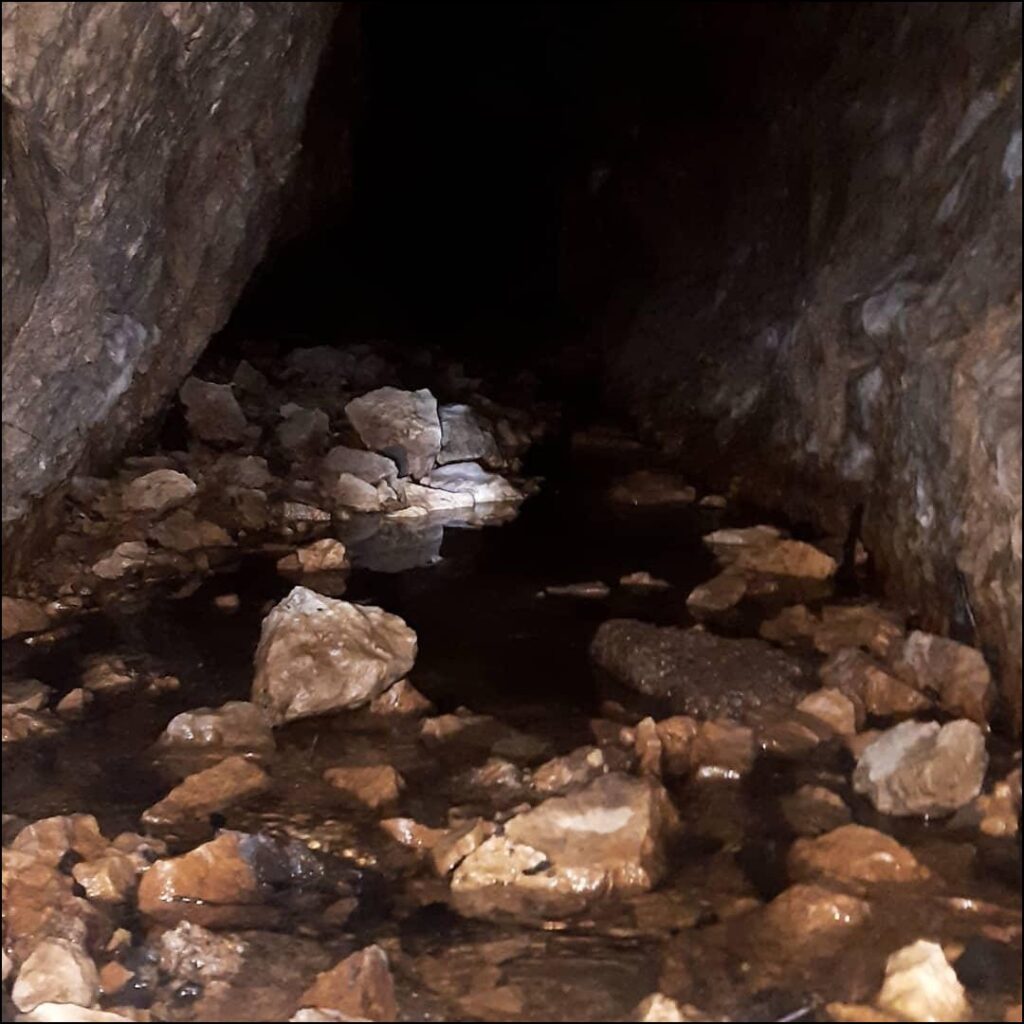 The one I found gave me a lot of trouble. To achieve this and especially to enter! I found this place with Serbian keywords on Google and came across some very old archives. The spot is not even indicated on the maps.
🔎 Read more about the Proteus anguinus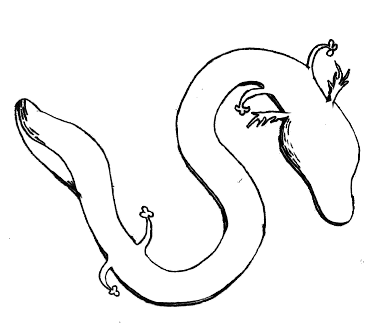 After hours of research, tunnels sometimes as narrow as my hips and water passages higher than my knees crossed, I finally saw an individual very briefly.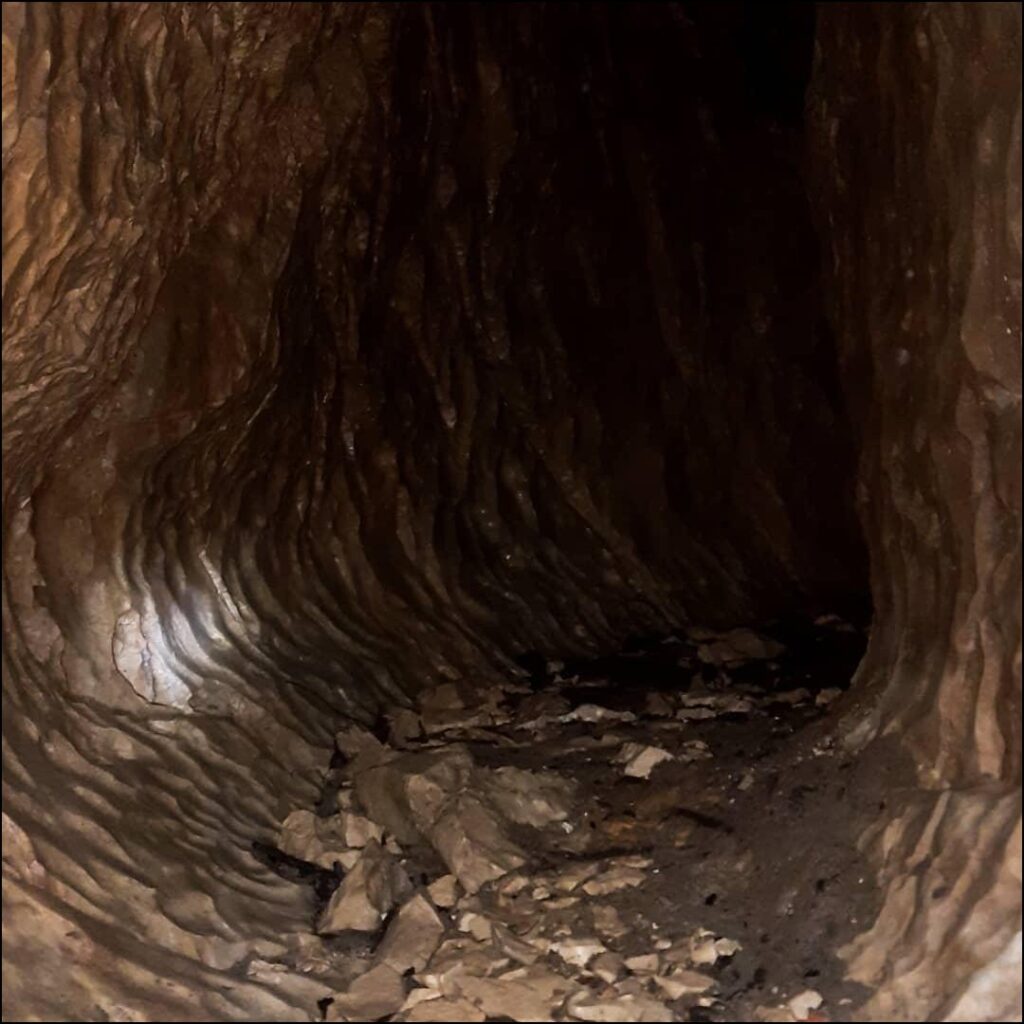 Even if this species is blind, it captures light by another means if there is any. And since she probably never sees one, the slightest beam of light makes her flee immediately. And that's without counting its other sensory receptors so well developed that they feel the tiniest of vibrations. A hassle!

My quest stopped because the risk profit was no longer profitable. This narrow cave turned out to be more dangerous than fruitful. Underground, without network and lost in the Slovenian pampas who would have found me? To top it off, surely the protees. I don't have pictures of the animal, so I dig on the net.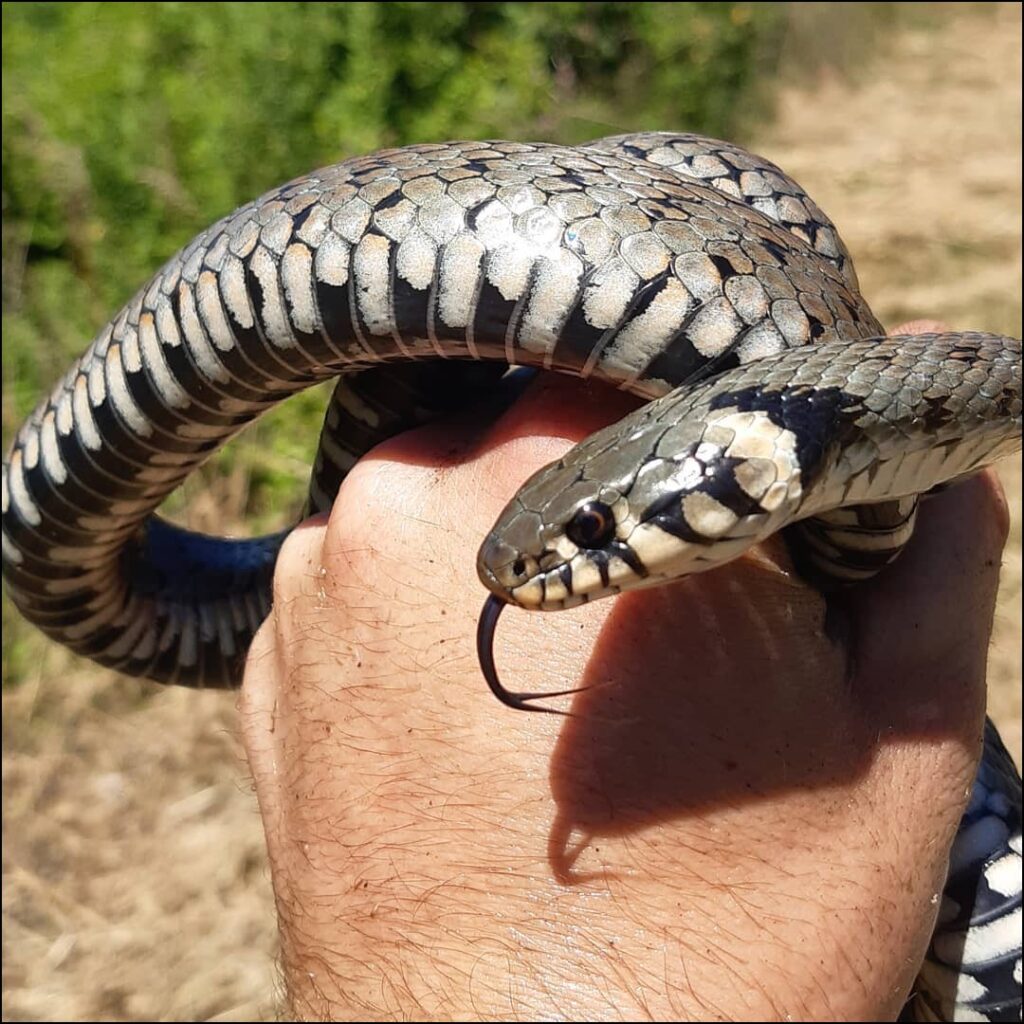 Travel to Croatia
Rijeka
I stopped in Rijeka, on the Adriatic Sea a bit by chance. A Croatian took me across the Slovenian border and stopped in this city, so I decided to do the same. Let yourself be carried by the wind. I walked a lot around and slept in wild camping.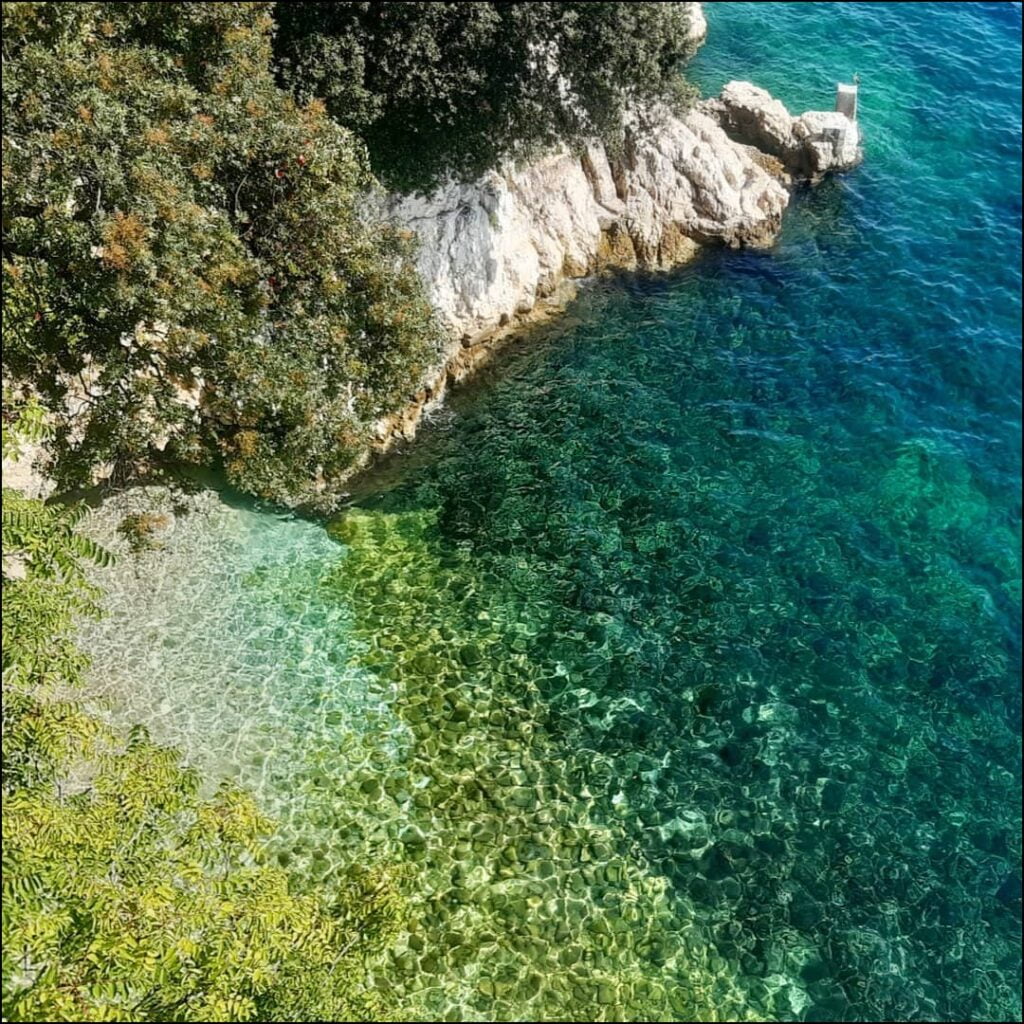 I had a very cool meeting there. While I was looking for a camp in a remote area, a van stopped. It was Marko. He seemed to have read my mind as he invited me to sleep at his house. He set up his roof tent and I slept in it. The funny thing was that he was coming back from Istanbul by van while I was going there.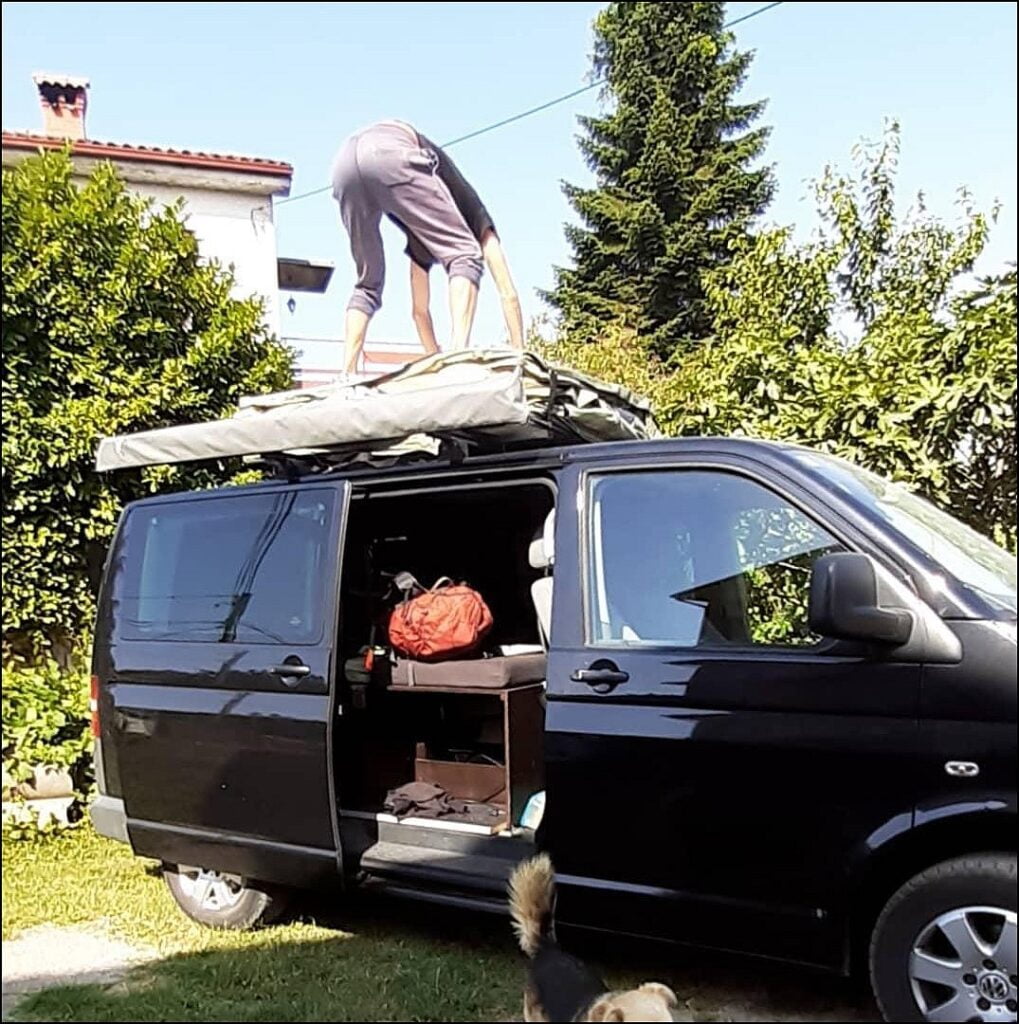 I don't have much else notable to say about Croatia even though I enjoyed my short stay there. My idea was to visit the Dalmatia region in the south, which looks exceptional and then continue to Bosnia, but the country was closed.
Hitchhiking in Croatia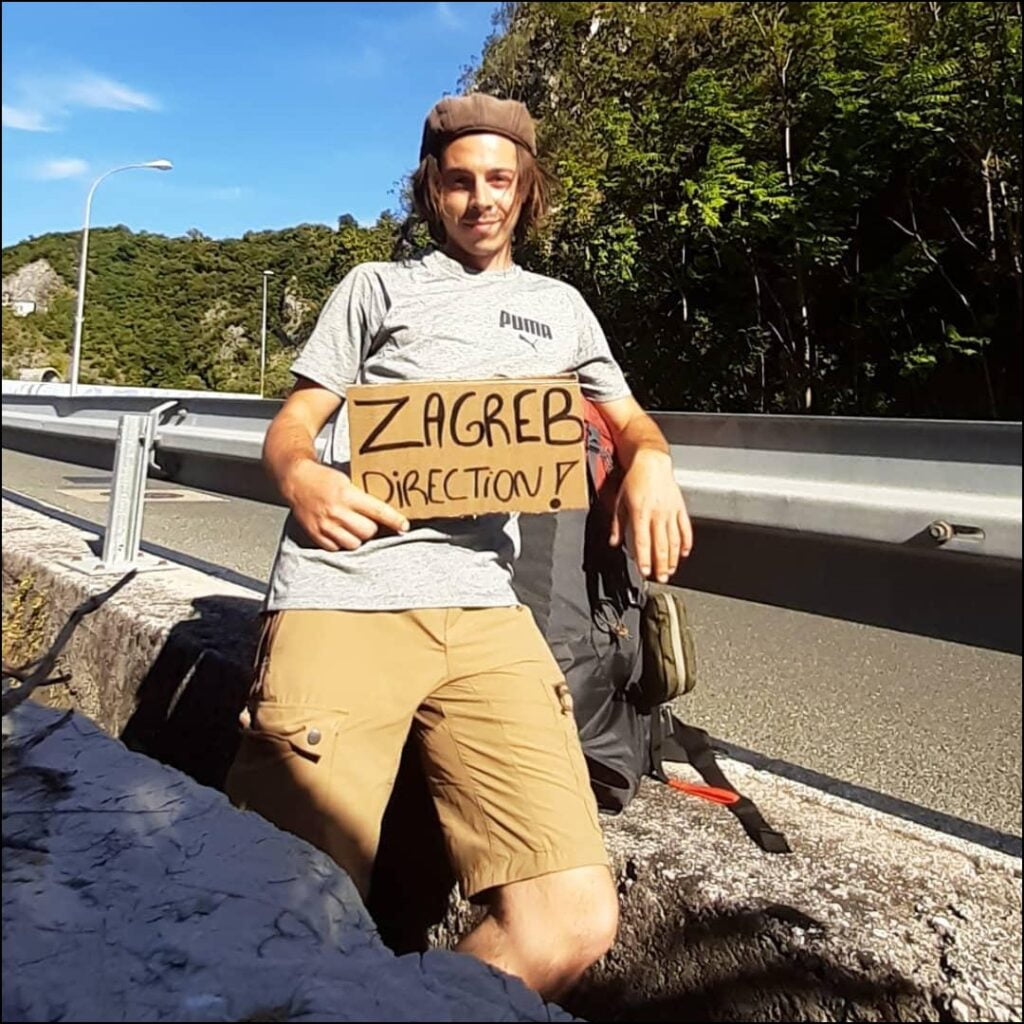 You should know that hitchhiking is a big hassle: while Slovenia was positioned in the best countries, Croatia is for me in the worst. I sometimes waited for hours. Even to go to Zagreb on a major straight axis with traffic, it was complicated. Well, it should also be noted that hitchhiking is prohibited. It works by arming itself with patience but the worst was yet to come: The Serbian border.
Travel to Serbia
I arrived from the Tovarnik border crossing. A horror. In the middle of the cagnard, I had to walk about thirty kilometers. Hitchhiking no longer worked at all when it was already not obvious basic. The scenario that follows will not have helped anything. I crossed the border on foot.
Police checks
Apart from the kilometers on legs that remain only a detail, what left me the most bitter were the controls of police Abusive. Not 10 minutes went by without me being arrested. Yet there was nothing here, it was in the countryside.

The controls were endless, the cops were absolutely everywhere on this stretch of 30 kilometers. They did not hesitate to cut the road one way or the other to arrive at full speed on me to the limit of rolling on my feet.

All with a very haughty and severe attitude. I would show them my passport and they would leave just as dry. But that did not prevent the control of another patrol 5 minutes later. I played cat and mouse while walking in the fields, but nothing helped.
Serbian border and migrants
Finally arrived in Šid [Шид], I quickly understood. I chose a small hotel room quickly because what I wanted after that was a good bed. The cheapest one I found took me next to a refugee center.

The atmosphere was very grey, it felt. There was no feeling and then the army was prowling around. Police checks in Croatia were due to the movement of migrants trying to cross the border. Even if I went in the opposite direction, they thought I was one of them.

I decided to stay two nights in this sad and bland place. I was woken up around 5 a.m. the first night by plainclothes cops who banged on my door like crazy : identity check and search of my bag.
In front of the hotel and the camp there was an old train station, I hung out there because there were many young refugees (mostly Kurds, Syrians and Afghans). I was able to interact with them and listen to some dismal stories. Stories of humans fleeing a miserable and dangerous life trying to reach the European Eldorado but getting their doors slammed in their faces every step of the way by other humans who reject their fellow human beings.

On these brief days around the Serbian border, I saw some desolate things and I could make cobblestones but it is tiny. I have only seen part of what is happening over a few dozen kilometers. I dare not imagine the entire journey. Especially when they run into crooked cops or worse, when they lose a loved one along the way, which happens.
Belgrade, the capital
After leaving Šid, I flew to Belgrade. Apart from London, I never really had an attraction for European capitals but this one convinced me. I loved its atmosphere and especially its underground culture. I walked around the city during the day but in the evening everything was closed because of health restrictions. I was looking for bars to meet people but everything was closed.

The alternative a local gave me was to go to a park on the Danube. I don't remember his name, but all the youth could see themselves there. From thread to eel, I was given the address of a speakeasy in a vaulted cellar. From the outside, no sound or anything suggested that in fact a few meters underground, there was a rebellious atmosphere!
Trip to the Balkans
The next stop was the heart of the Balkans : Niš and then Pirot. I crossed the country from side to side without stopping too much between. My days were all about long, endless treks in the mountains and valleys. The landscape, sometimes changing in just a few kilometers was incredible: sometimes hyper green or dry with bush-type vegetation. I had dreamed of it. The Balkans are breathtaking, the nature is lush and the countryside is very wild, it is a paradise.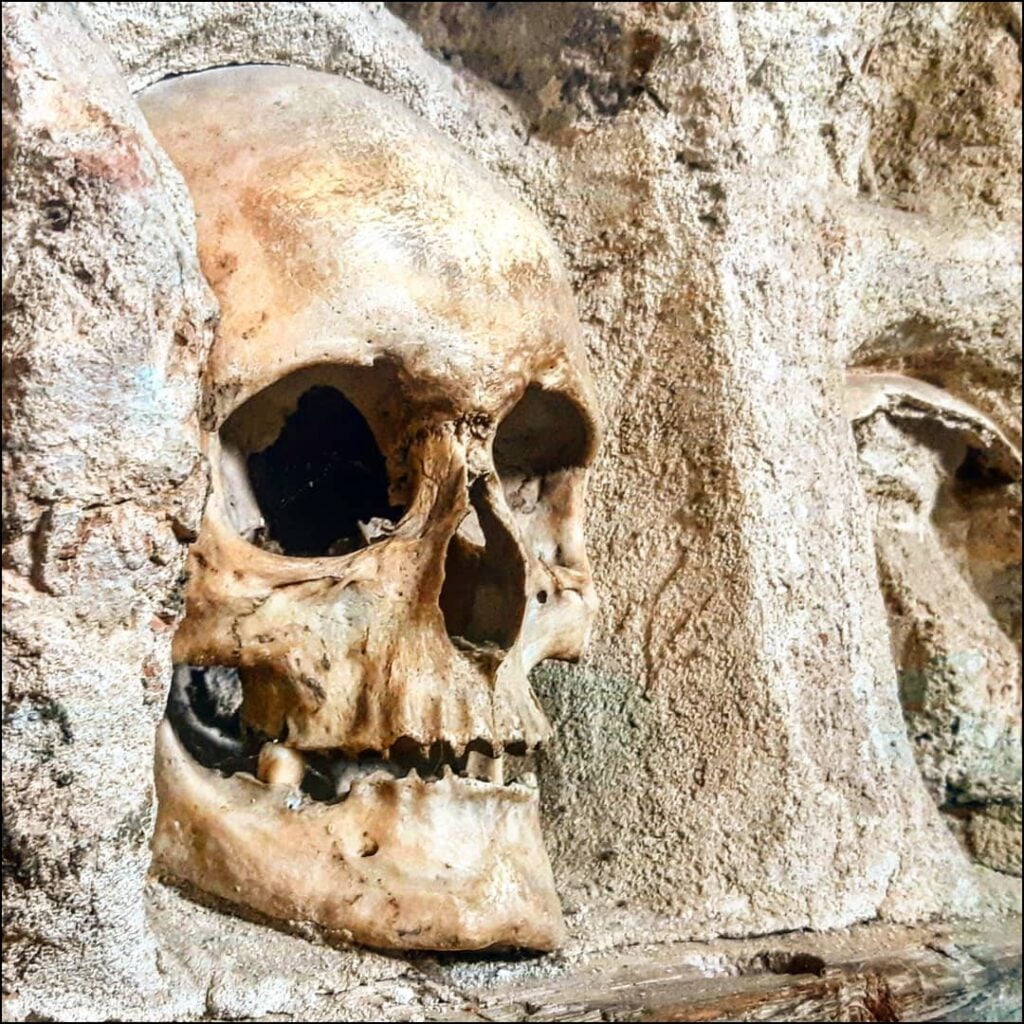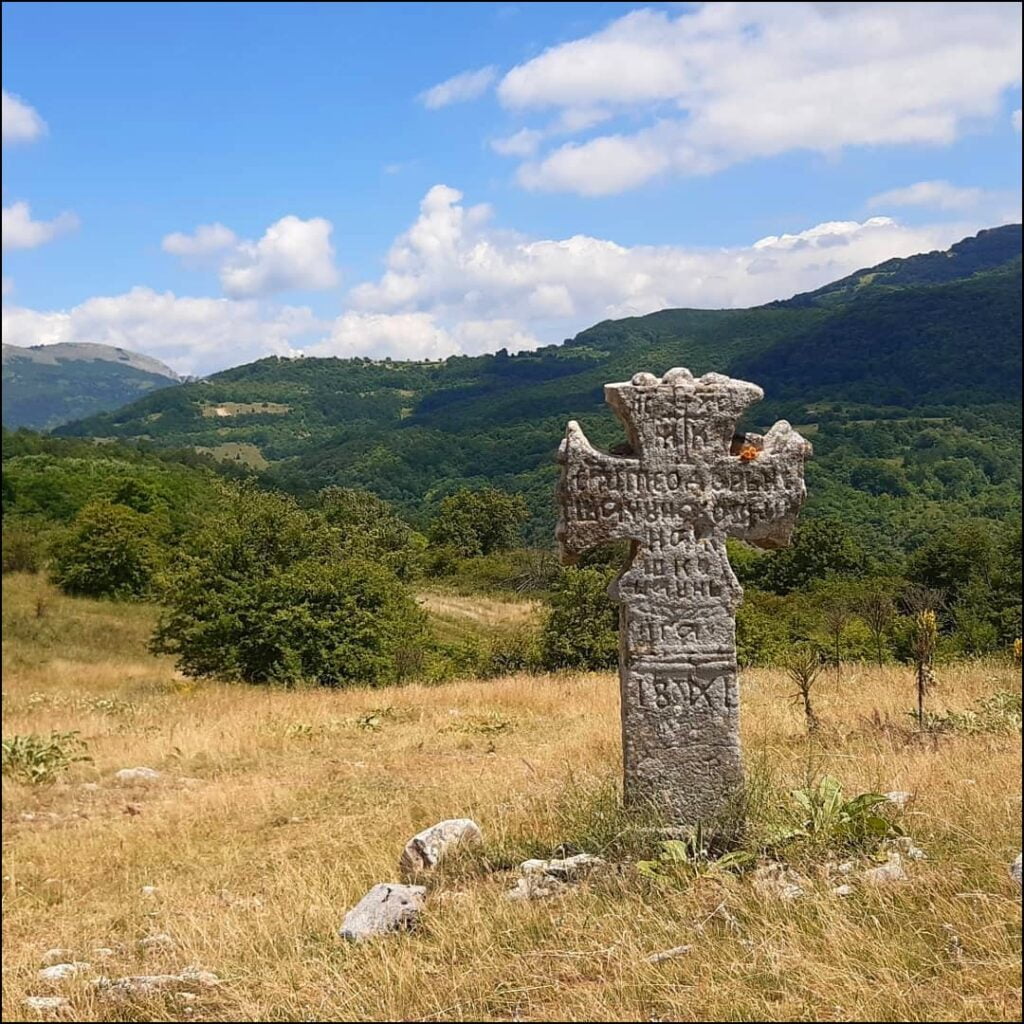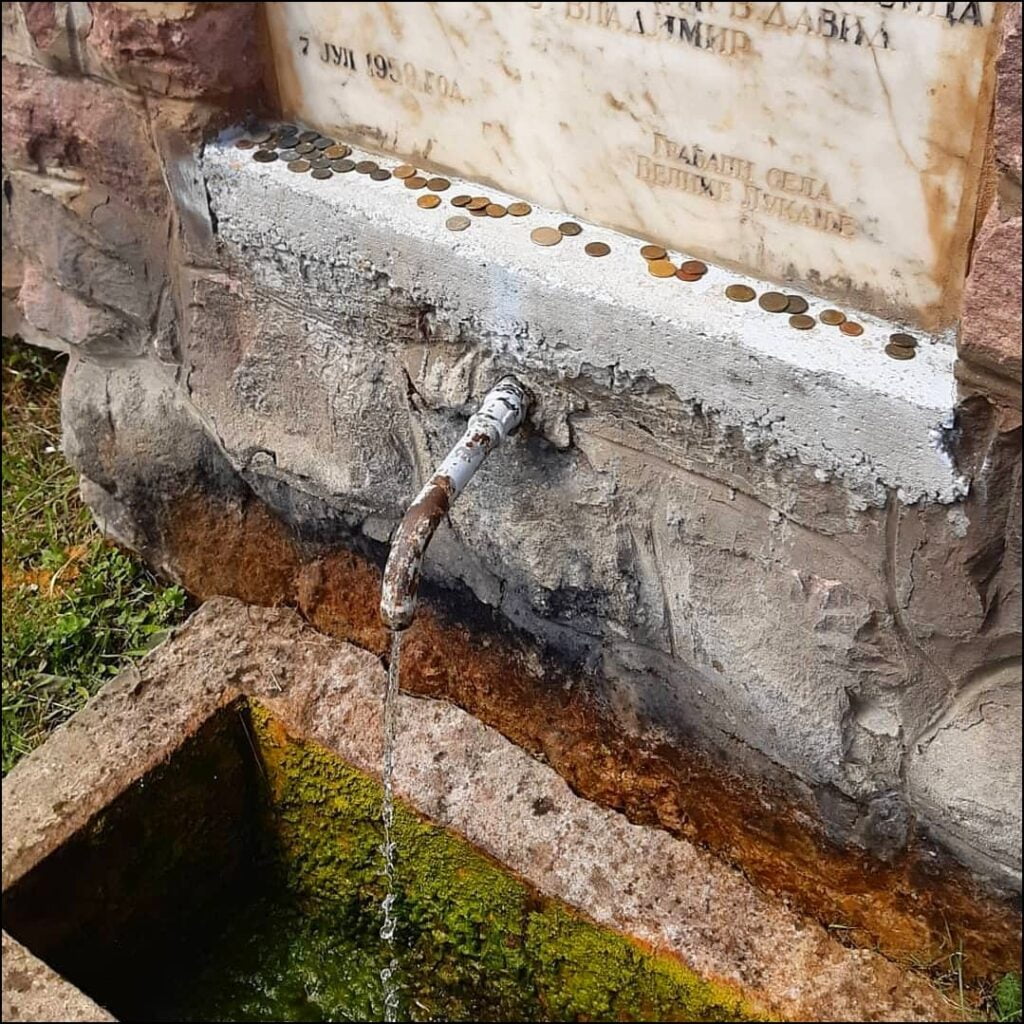 In terms of fauna and flora, it is very rich. I spent hours looking for wild animals. In France, I sometimes had to go to several different spots depending on the species while here, they were all together. I took a lot of time to enjoy the area.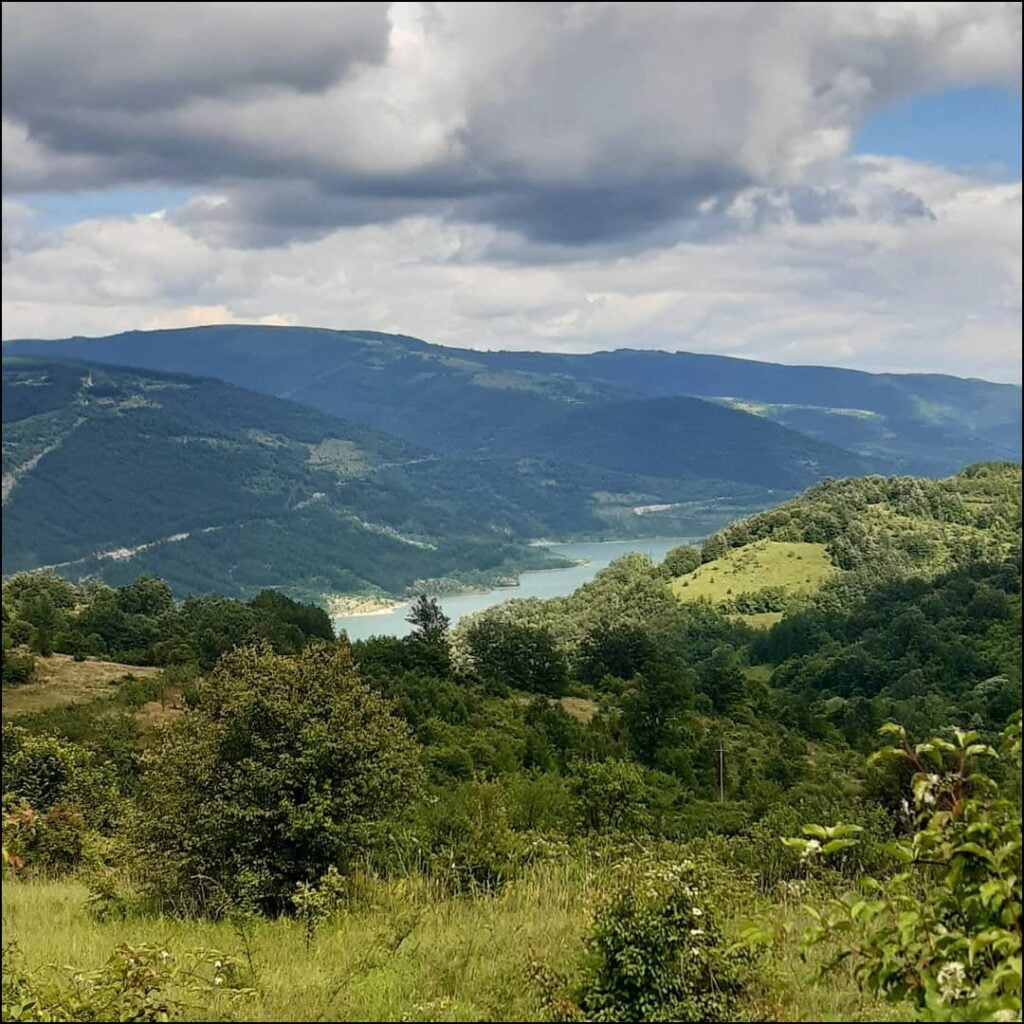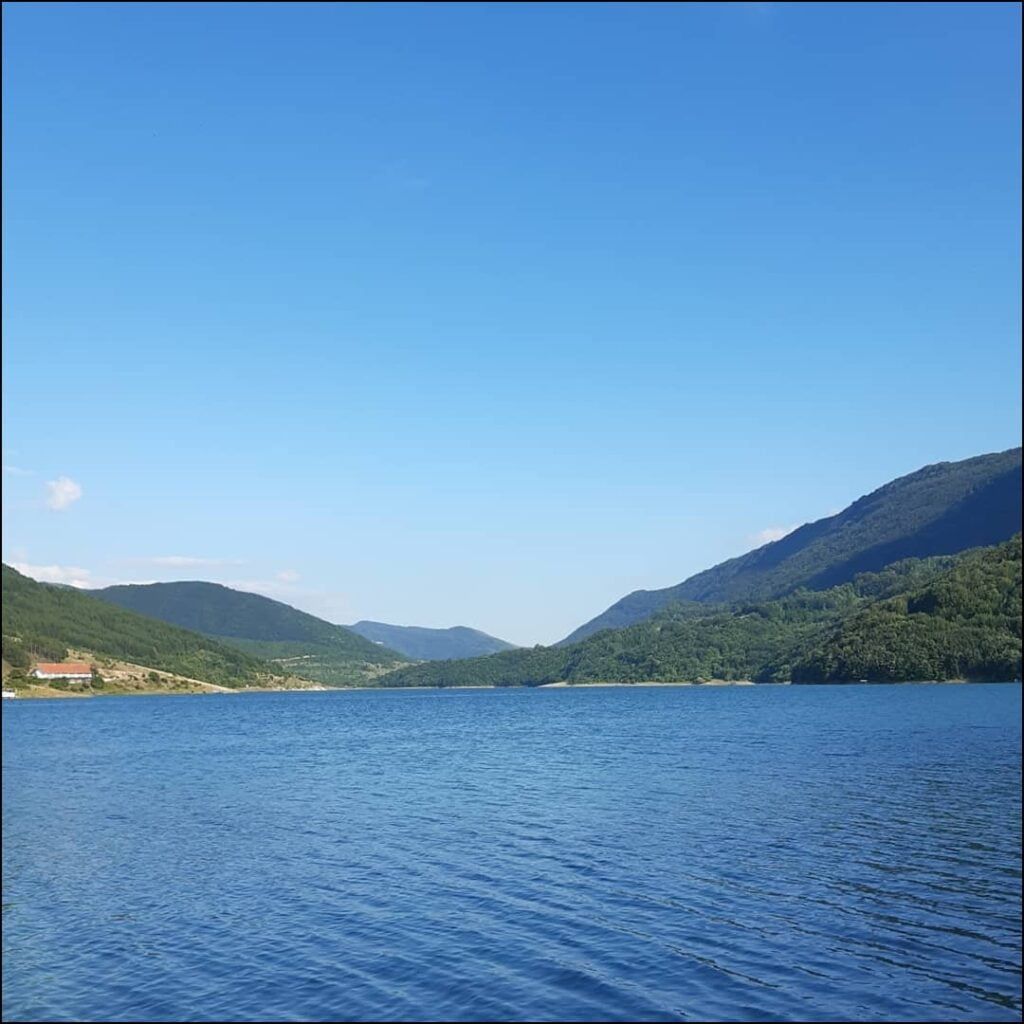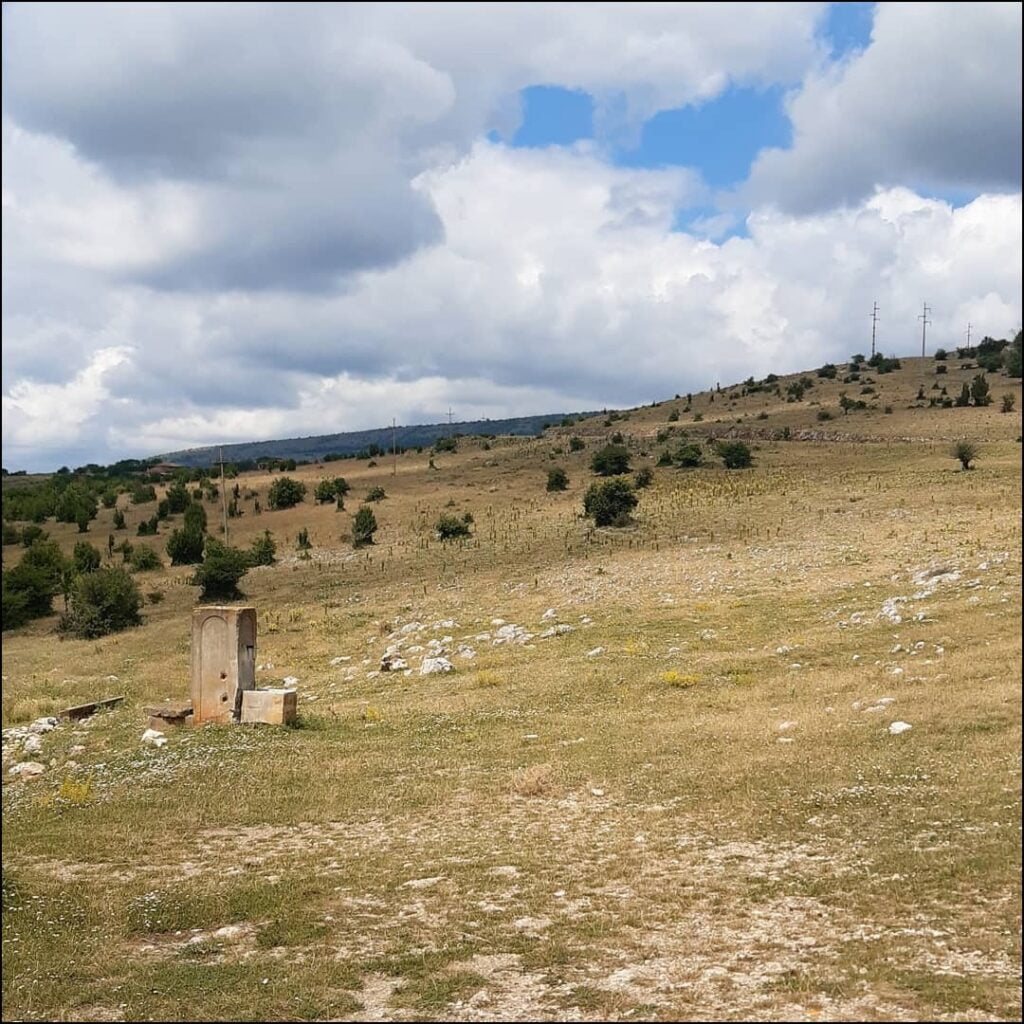 Hitchhiking in Serbia
Hitchhiking worked wonderfully but sometimes it took more than an hour to come across a car in very remote areas. I felt like I had jumped back in time, between people speaking an old, well-rolled patois, unspoiled nature and the villages of yesteryear.
Hitchhiking is generally very good throughout the country. People take it very easily and there is no particular type of person who takes more than others. I was able to meet locals from all walks of life. The Serbs are friendly and very open to meetings, I was at home. Serbia is really nice to travel, I will go back without hesitation.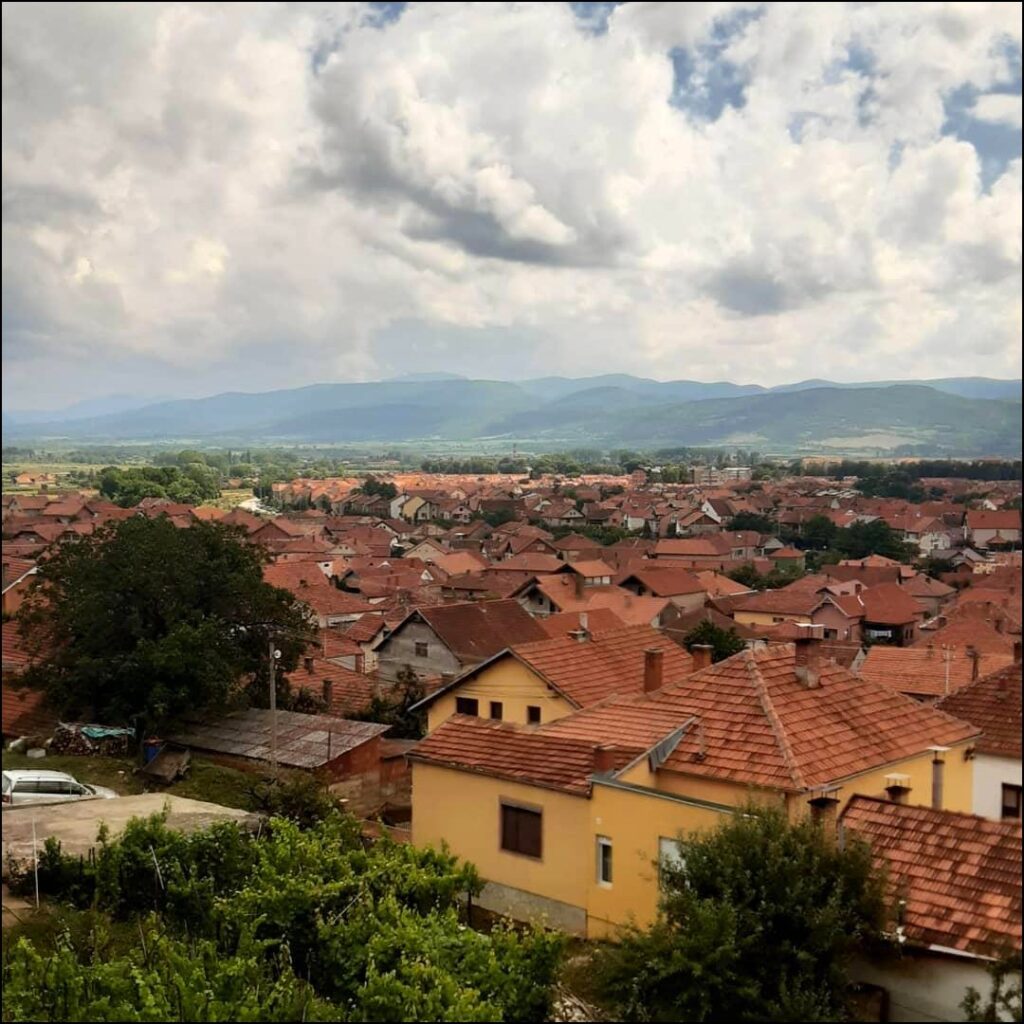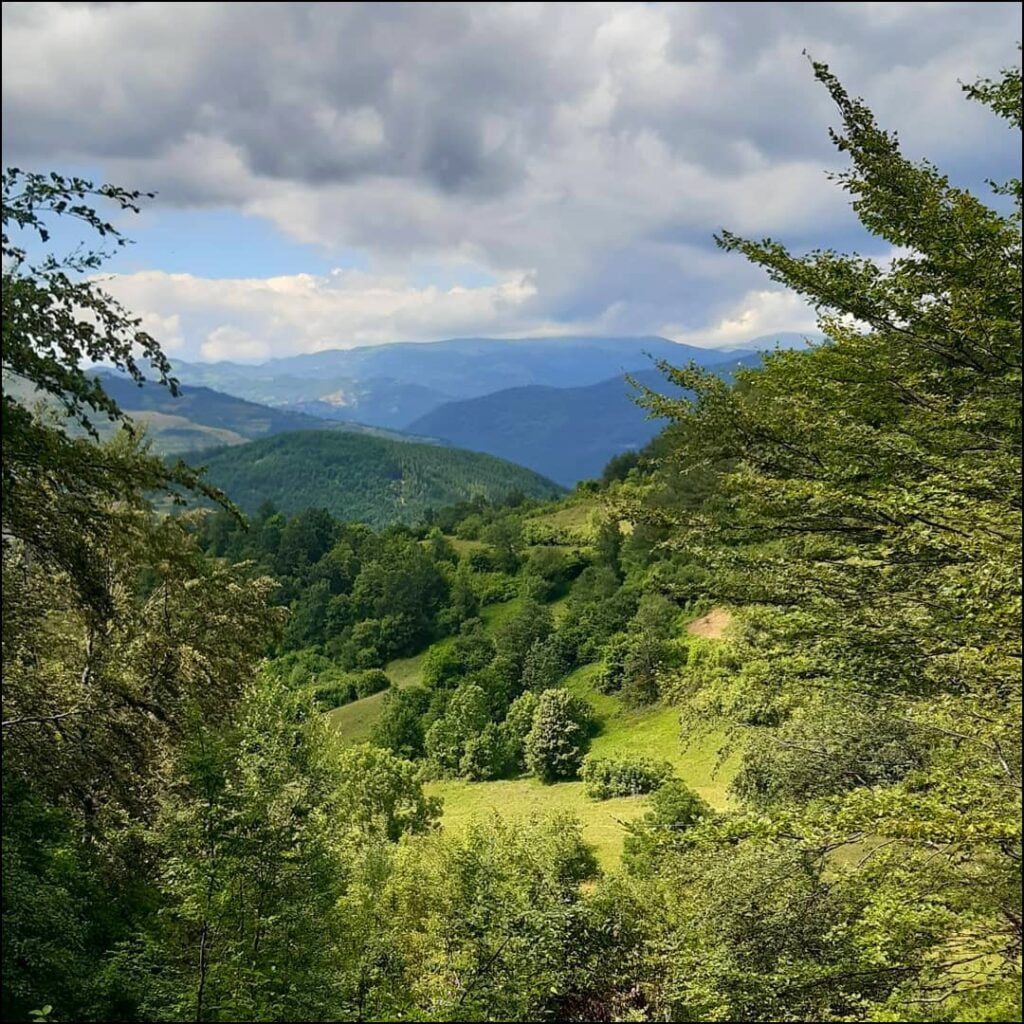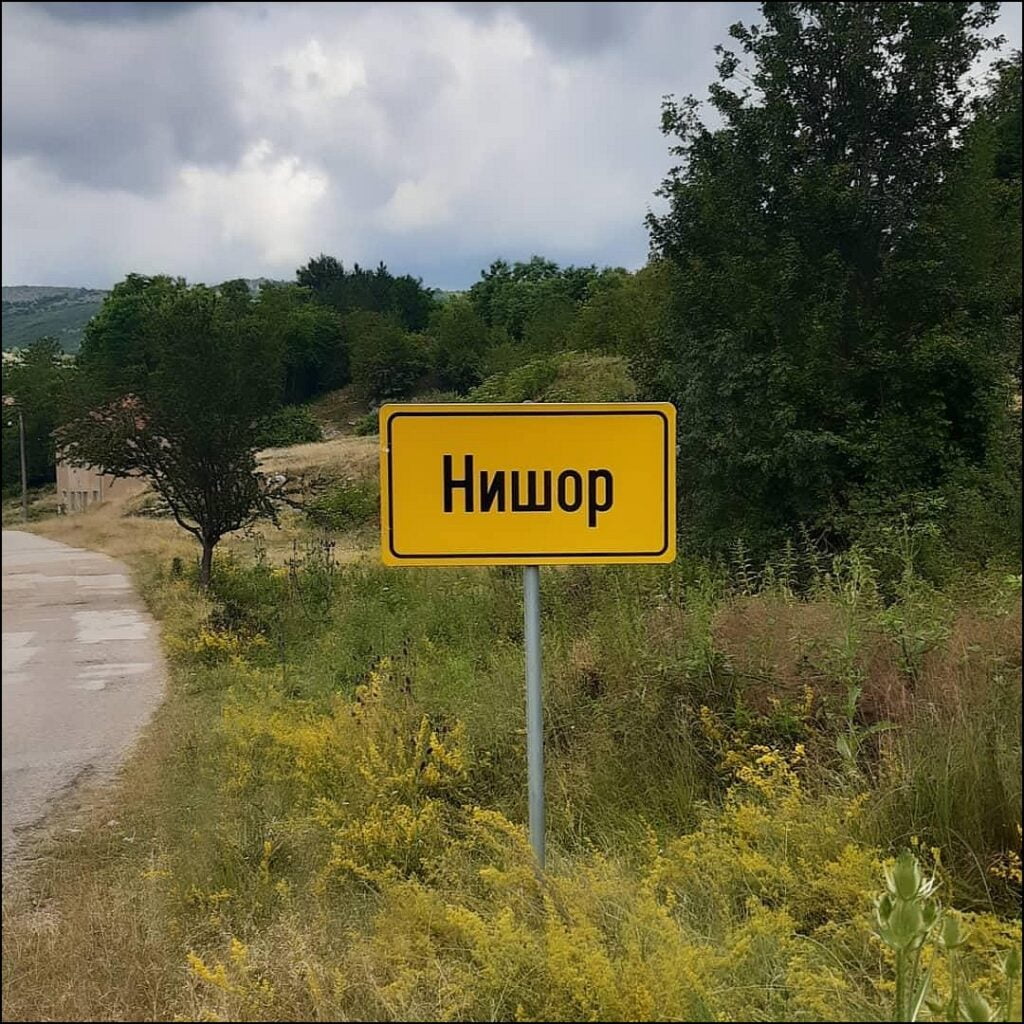 Travel to Bulgaria
I crossed the border into Dimitrovgrad, which I had to cross on foot. That's about ten kilometers, and much less complicated than the previous border since I was able to be taken by a couple in a truck arranged well before the part surely similar to the Serbian border.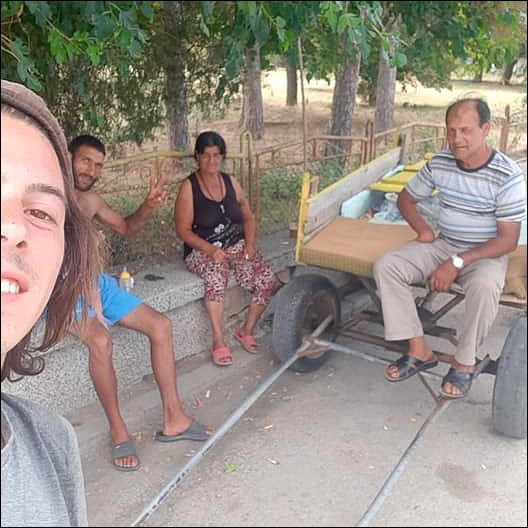 I felt that I was coming to a country that was a little more freestyle. As I moved away from the border, I saw more and more horses and carts. I even fell canna plants in a roadside garden.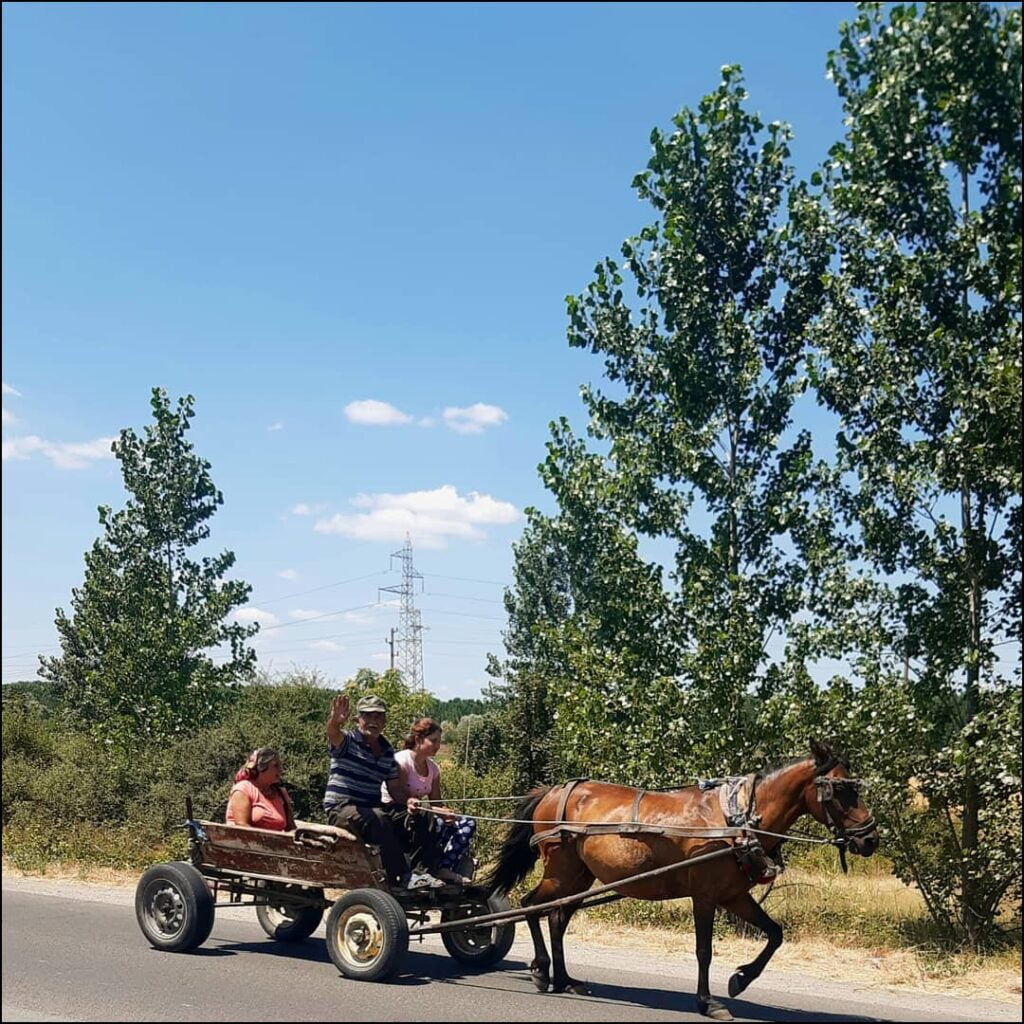 My very first driver did it backwards for me trying to extract money from me and I also came across someone who had a gun in the glove compartment! All these little things marked the transition of a new country. It was much more obvious than all the previous borders but I did not feel in danger, it must be said.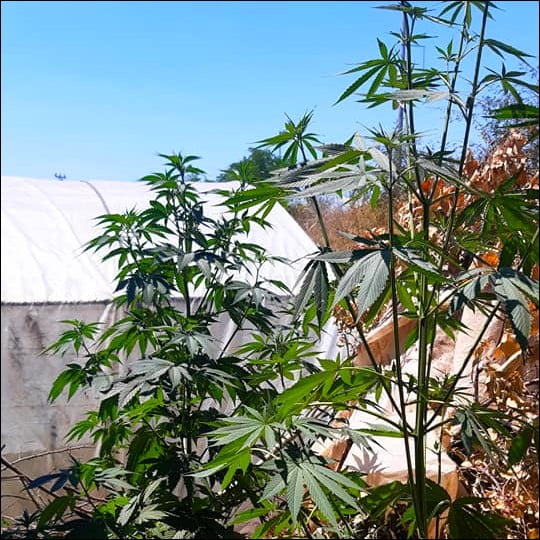 Balkan National Park
I put my bag at the gates of the Balkan National Park for several days. I found a small room in Karlovo and every day I was trekking. Specifically in Stara Reka Park.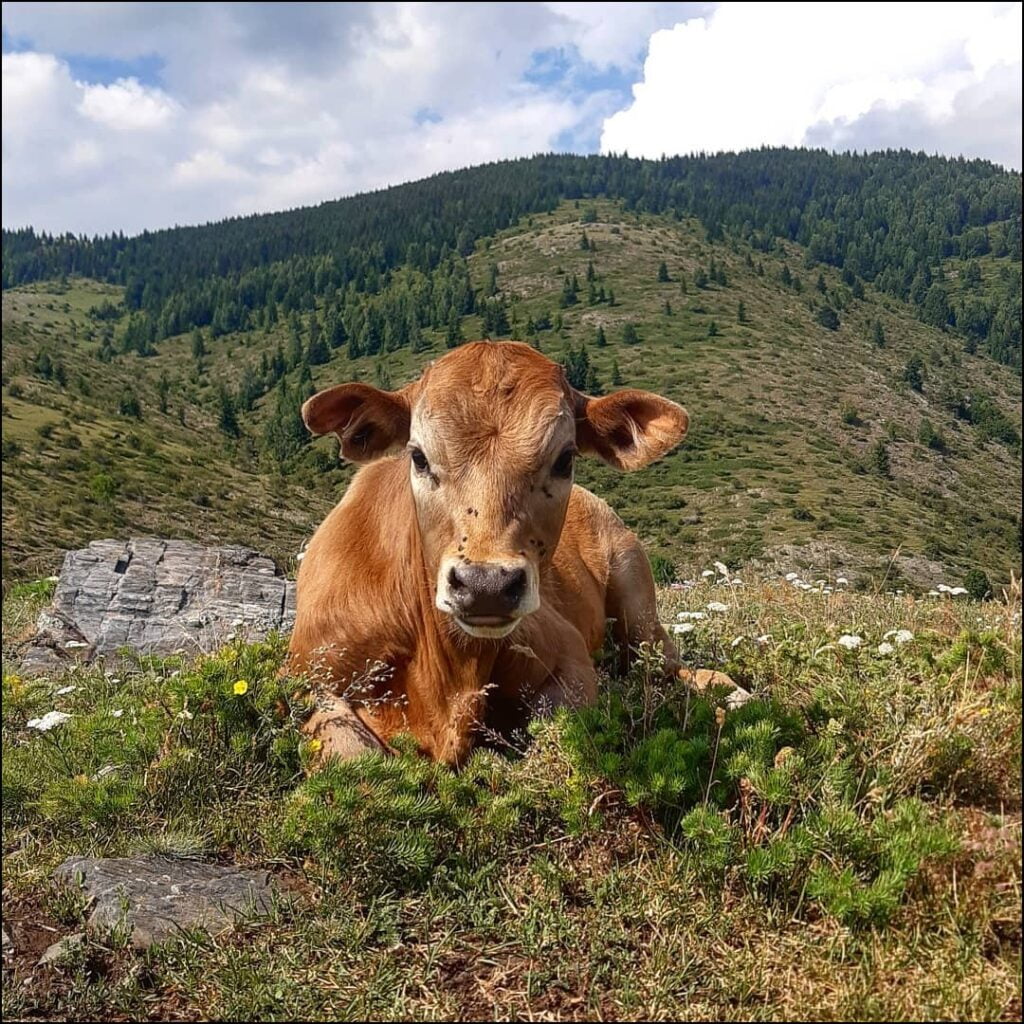 This area is mountainous, with lots of meadows, forests and waterfalls. Another paradise. A notable anecdote in this place is my first meeting with a brown bear!
I was climbing a pass when I came across a house in full elevation, completely fenced and completely covered with vegetation. Someone was shouting in the distance through his window in Bulgarian, until he realized that I didn't understand his language and then he threw "danger!" at me. in English. Finally, I deduce 20 minutes later when I met a bear about 10m from me!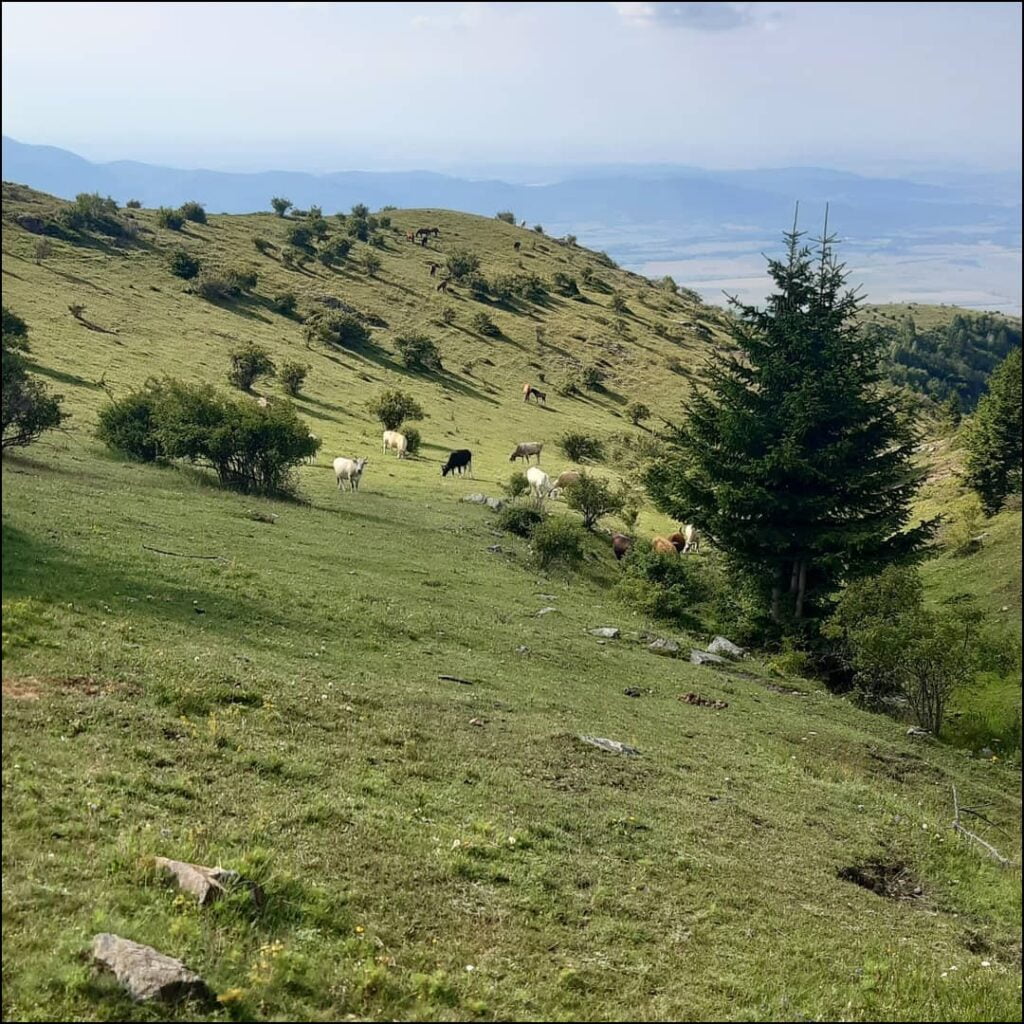 My blood froze I couldn't move for a few seconds. I didn't expect it at all and I can assure you that it made me all funny. And hold on for your dose of adrenaline. As someone who absolutely wanted to see them in the Carpathians of Romania, nature gave me a wonderful gift, since nothing happened at all. Bear attacks are far from systematic. Still, it's surprising.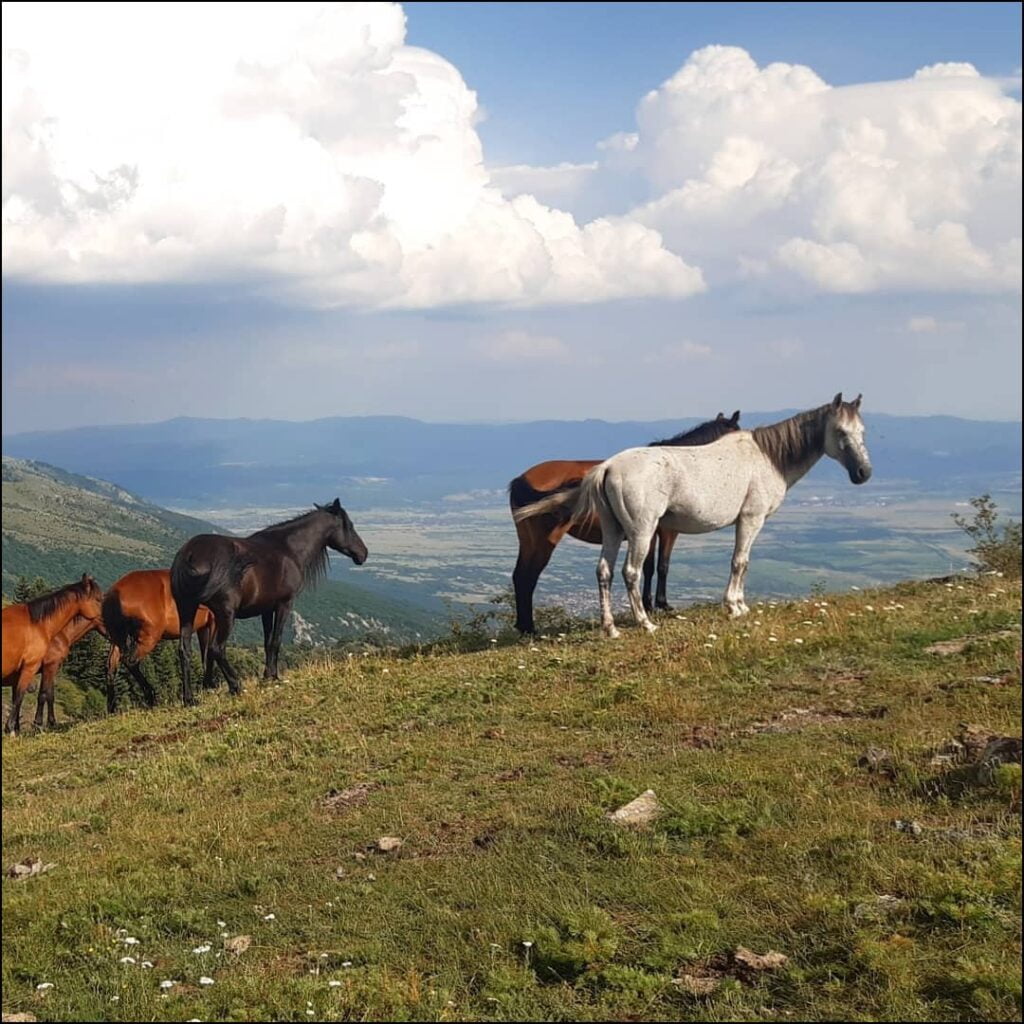 Bulgaria was also the sympathy of the inhabitants without limit, who many times accosted me to discuss or out of curiosity. Even though English was much more limited than previous destinations. I remember a very friendly and welcoming people. Also, it is a very cheap country, the prices are very low.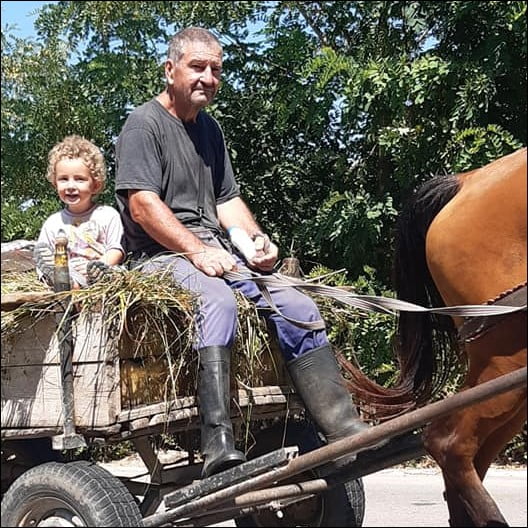 After a good week in Karlovo, I visited Plovdid and set off for Turkey. My final stop, Istanbul. I had to take a train on the last stretch of border. The migratory movements did not make me want to take my head again, especially since scrap metal and barbed wire walls more than 3 meters high cover tens of kilometers of border. This area is closely monitored since 3 borders meet in the same place: Bulgaria, Turkey and Greece.

Approaching Turkey I had already noticed that there were small camps with tents and some refugees who seemed to settle here. Barbed wire was everywhere around houses, train stations, roads (…)

I passed the Kapitan Andreevo border crossing. Once my bag was laid here for the night, an oriental melody caught my attention. I landed next to a small concert in the countryside. That's it, I'm finally arriving in Turkey! That evening, I set up camp in a vast sandy area among a few refugees.
Hitchhiking in Bulgaria
It works great! People stop very easily in Bulgaria. It is also a country where we meet a lot of adventures, sometimes a little scary but hitchhiking is "spicy" and it's pleasant.
Travel to Turkey
Istanbul
It only took me two cars to get to Istanbul, I didn't see much of the countryside. The city is beautiful and very cosmopolitan, I did not expect this at all. What a treat. Between culture, crafts, architecture, atmosphere, food, bazaars…

Istanbul delighted me and I stayed two weeks in the same hotel, chosen in front of a mosque. My days were marked by the calls of prayer, it was great. I had just changed my world radically: I now had one foot in Europe and the other in Asia.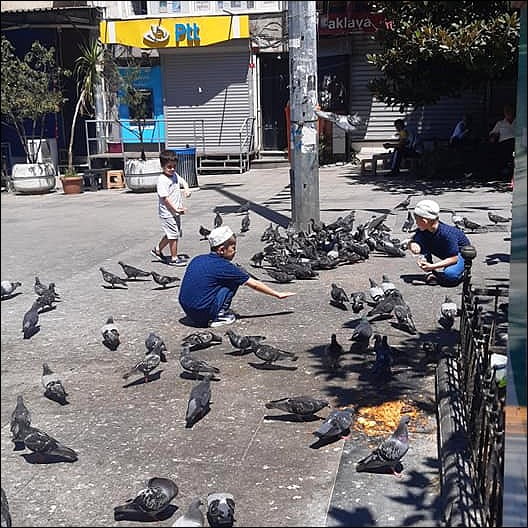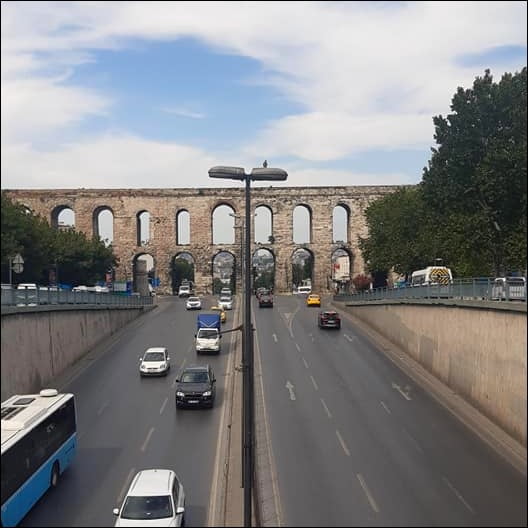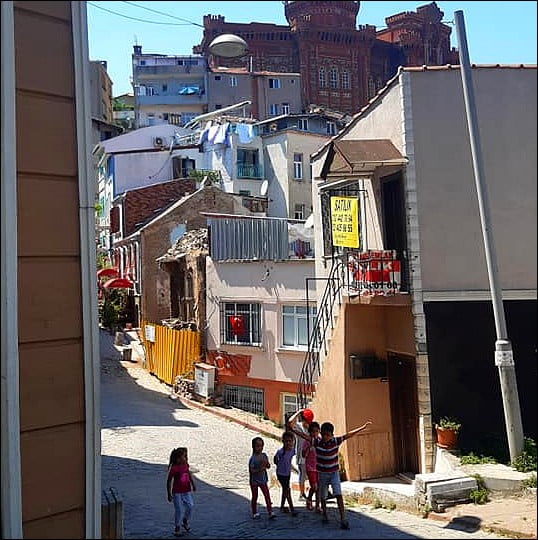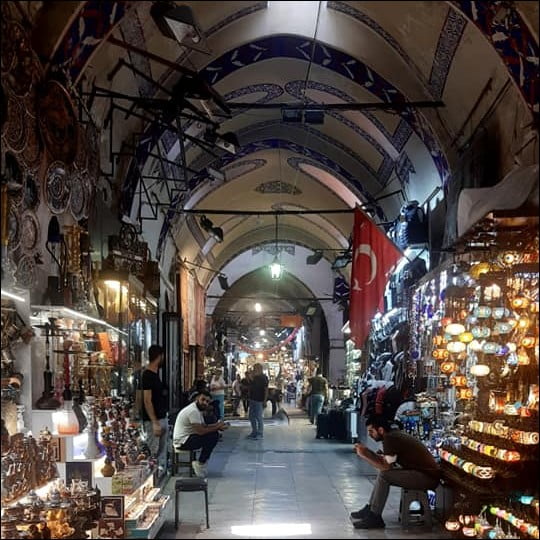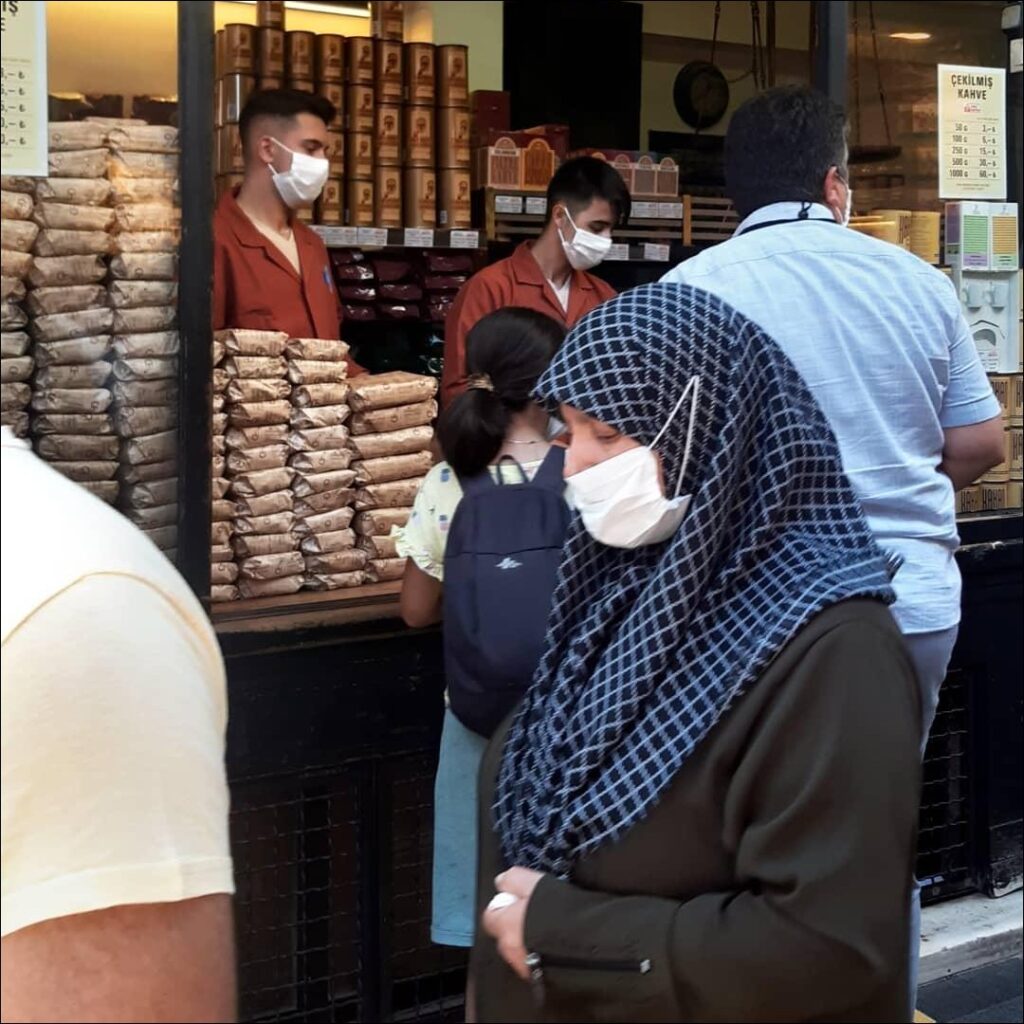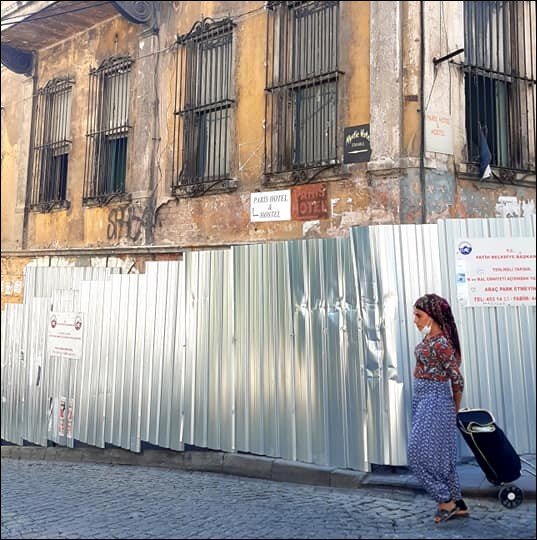 Travelling in Eastern Europe
The hitchhiking road trip in Eastern Europe is a great way to discover the continent and its culture. Simple to be implemented, without headache, with a wide choice of activities and discoveries for a Moderate budget.

I highly recommend it to someone who does not yet feel ready to do the same on another continent. It is a great introduction in terms of adaptation to culture, to experience wild camping and hitchhiking in Low level of difficulty.
Hitchhiking in Europe
It must be remembered that most countries are easy to travel, with a special mention for Slovenia which beats all records for me. The most complicated countries remain Italy and Croatia. Especially the latter, for which you will be more likely to be taken by tourists than locals. Making a sign can be a good time sometimes, especially in Turkey. Hitchhiking is much less known.
🔎 Read my guide to be easily hitchhiked
 
Wild camping in Europe
Side wild camping, nothing notable in particular, if not the level of difficulty really low to find a good spot. It is relatively safe and easy to camp on the route I have travelled.

I hope this article in Eastern Europe has made you travel or even better, want to hitchhike!




Chapka insures your
trip to Europe
There are a thousand and one reasons to be confronted with a problem abroad. Medical or hospitalization costs, which can be very high, are also one of the motivations for taking out insurance. The reputation of Chapka in the travel industry is second to none.
Get insured then travel hassle-free.

Insure now

You will not pay any additional commission fee by using my affiliate link. On the other hand, you help me to get paid from my work and to keep Spirit-travelers.com alive.