▶ Destinations ▶ Uganda
 
Ssese Islands in Uganda : Discover the best things to do in this travel guide.
I stayed about twenty days, mainly in Kalangala, the " chief" district of Ssese located on Bugala Island. The activities and visits presented therefore take place in its surroundings. You will find other things to do on the neighboring islands further down in the article, including Ngamba Island or Jinja.
Travel to Ssese Islands
Find in this travel guide everything you need to know to visit the Ssese Islands: where to sleep, where to go out, where to eat, itineraries, essentials and how to get around:
Enjoy deserted beaches
Kalangala beach
It is located a little before the large lodge "Victoria Forest". I don't have any pictures but it's the 'popular' beach around. You can see vervet monkeys in the late afternoon.
Ssosi Beach
This beach is worth a hike. Nothing is developed there except a future standby lodge. You can reach it from the center of Kalangala in 2 hours walk. The nature here is breathtaking and the color of the water will make you feel on an archipelago in the open sea.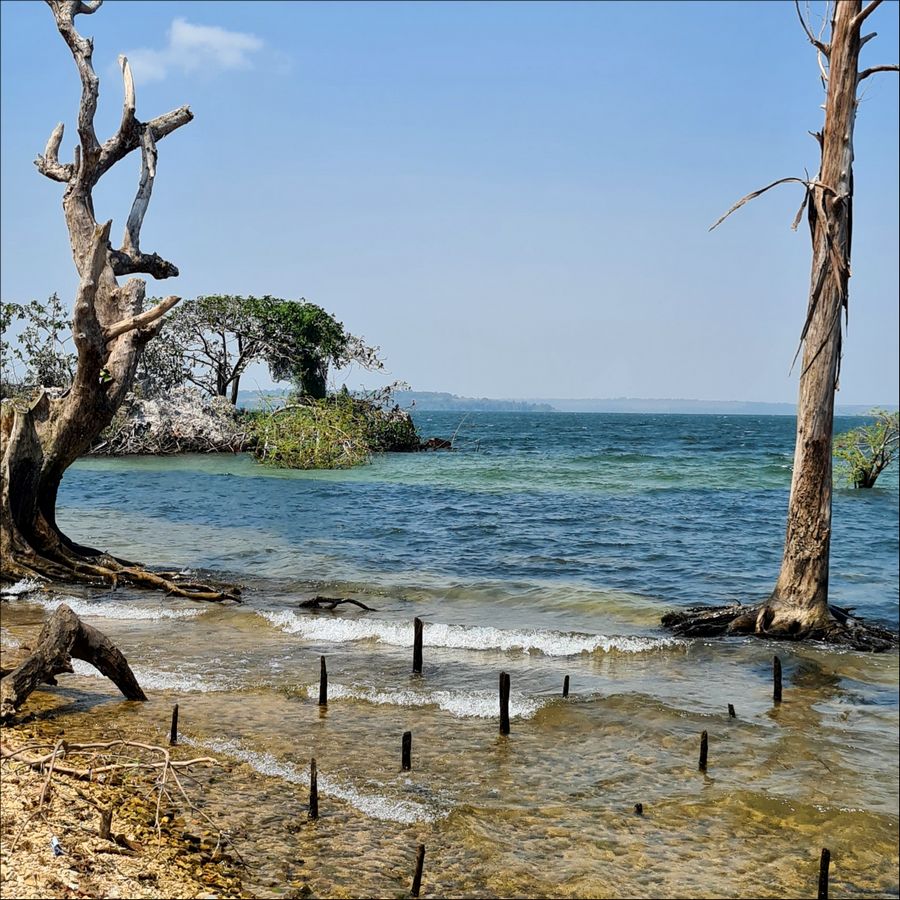 The whole coast is beautiful to see. I took a tour of the island along the water from the west side (facing the lake) and I found beautiful little pieces of beaches hidden with sand after passing the lodge under construction.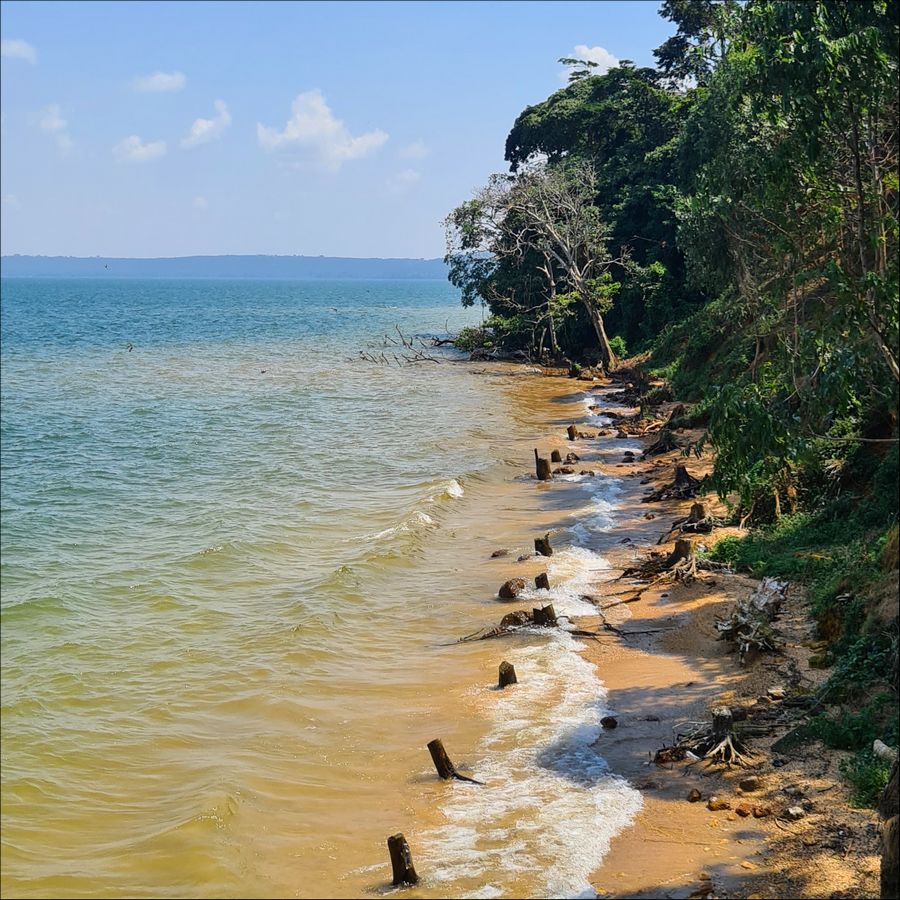 If you arrive discreetly on the banks, you are likely to see large monitor lizards. This place is also an ornithological paradise. I could see trees filled with cormorants, egrets and large groups of fish eagles. I talk about it in the " Fauna" section.
Lutoboka Beach
Another beach that deserves a good hike. It is located in the Lutoboka forest which houses the fort of John Speke (I talk about it below).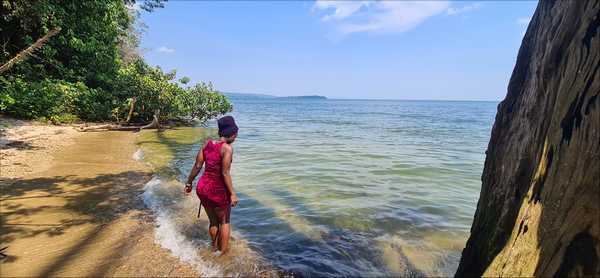 You must go to the GPS point indicated below, find the entrance to the forest and then continue on the same trail until you reach the deserted beaches.
Victoria Beach
Much less thrilling and less natural but it is located in front of the Victoria Forest lodge. The beach is pretty and you can swim with depth by jumping from a pontoon. You can eat and drink there. It's a good place to hang out.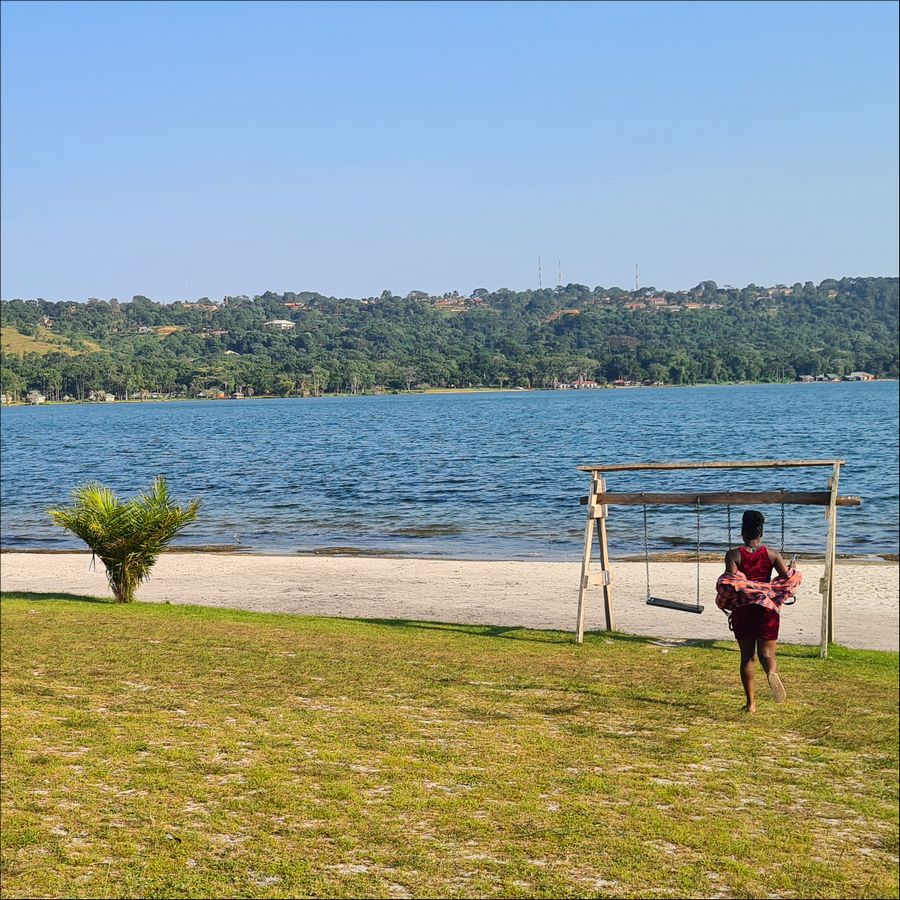 Kimuhuro Cave
There is a cave after the village of Mweena where an ancestral cult takes place. In the past, ancient spirits would have incarnated and given life on the Ssese Islands. They were giants and capable of taking human or animal forms. Today, these spirits would rest in this famous cave.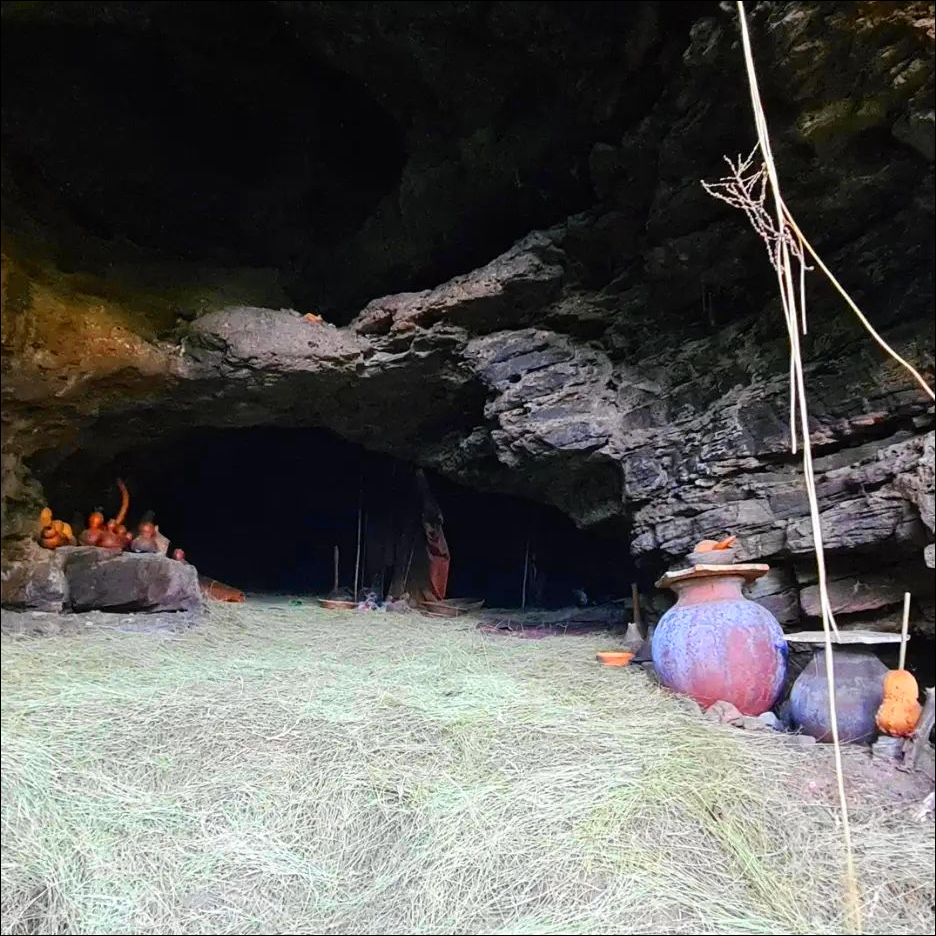 The cave is a sacred place and some locals only practice this endemic religion. There are rules to follow. For example, we must return barefoot and women must not be in their menstrual cycle. I saw a woman praying in front of the entrance.
The place has a special atmosphere that is worth a visit. There are a lot of fetishes and people smoke big water pipes whose contents I still haven't grasped. The guard did not speak English, he replaced the permanant.
 
Beliefs about the Ssese Islands
There are tons of them. But I heard some of them, you will also discover them by talking with the locals. For example, it is forbidden to bring sheep to the Ssese Islands because lightning would strike the boats. Or, men with fresh wounds, even small ones, can't fish!
Visit the ruins of John Speke's Fort
John Speke is the British explorer who discovered one of the most important sources of the Nile (in Jinja, Uganda). He settled in the Lutoboka Forest in 1863 and built his house there. Today there are the ruins of his stone dwelling in the middle of this enormous forest.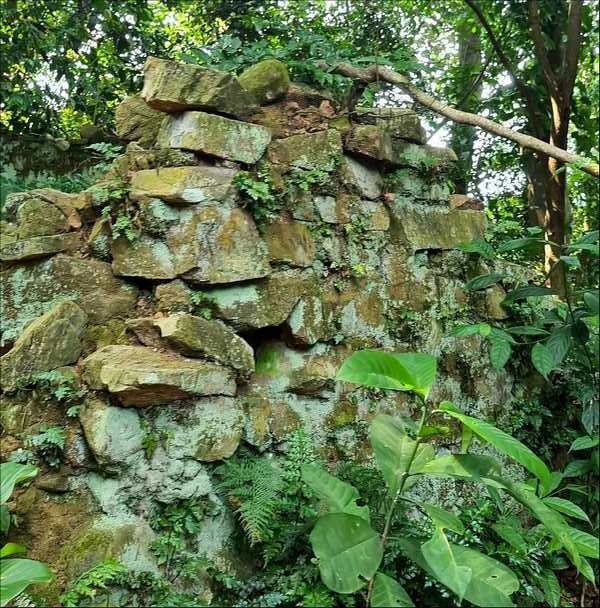 Hike in the forests of the Ssese Islands
The nature at Ssese (or Sese) Islands is grandiose and its forests are particularly spectacular. You will see very lush vegetation and very old trees with atypical shapes. Having visited the 3 largest forests east of Kalangala, I preferred Lutoboka (where the Speke ruins are located).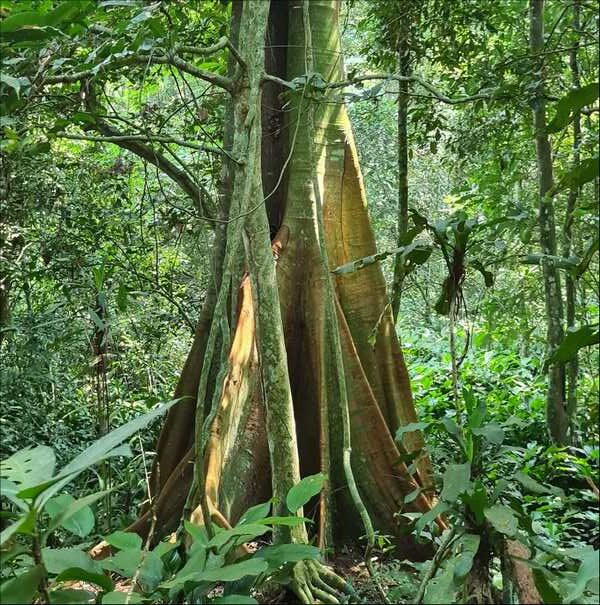 Lutoboka Forest
You will sometimes have to pass through fallow areas and over giant trees fallen to the ground in this forest. But it's a breath of fresh air guaranteed. You can reach the beach by following the same path by which you arrived.
Kalangala Forest
I also really enjoyed the large forest that borders the village of Kalangala, there are huge vines that you can climb or swing.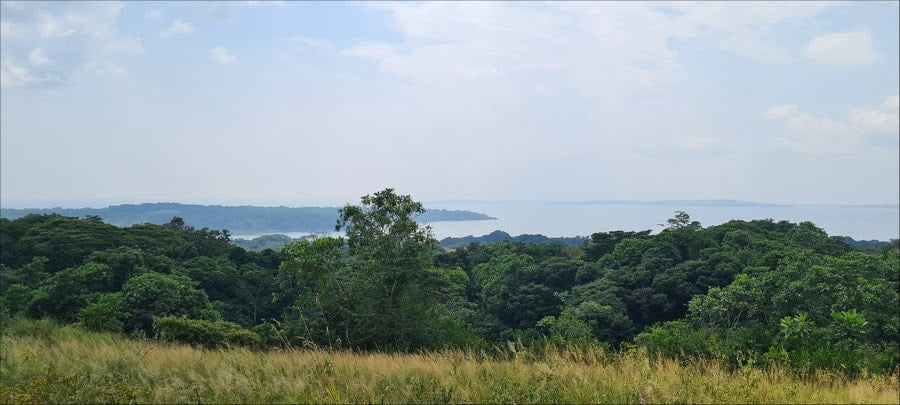 Discover the wildlife of the Ssese Islands
Animals on the Ssese Islands are in large numbers. If you are a nature lover, this is definitely a place to visit, and especially for birdwatchers.
 
Ornithofauna
Among naturalists, this is mainly the primary motivation for a trip to the Ssese Islands. Even someone who is not interested will remain impressed by its great diversity.

Personally, I have been taped more than once. You have no idea how many different species coexist there.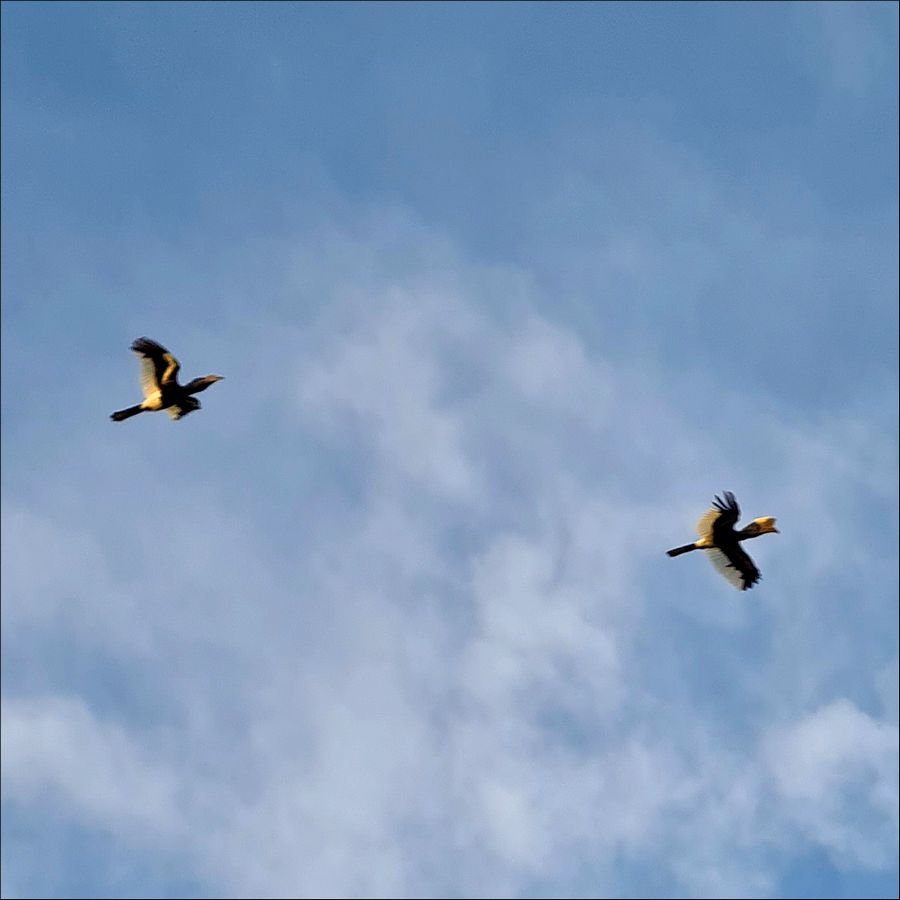 You can easily observe kalaos all over the island, egrets, cormorants, fish eagles mainly, but the list is really too long to mention them all. If you fall into the right period, you might even see the giant shoebill. (see photo), grey parrots or marabouts.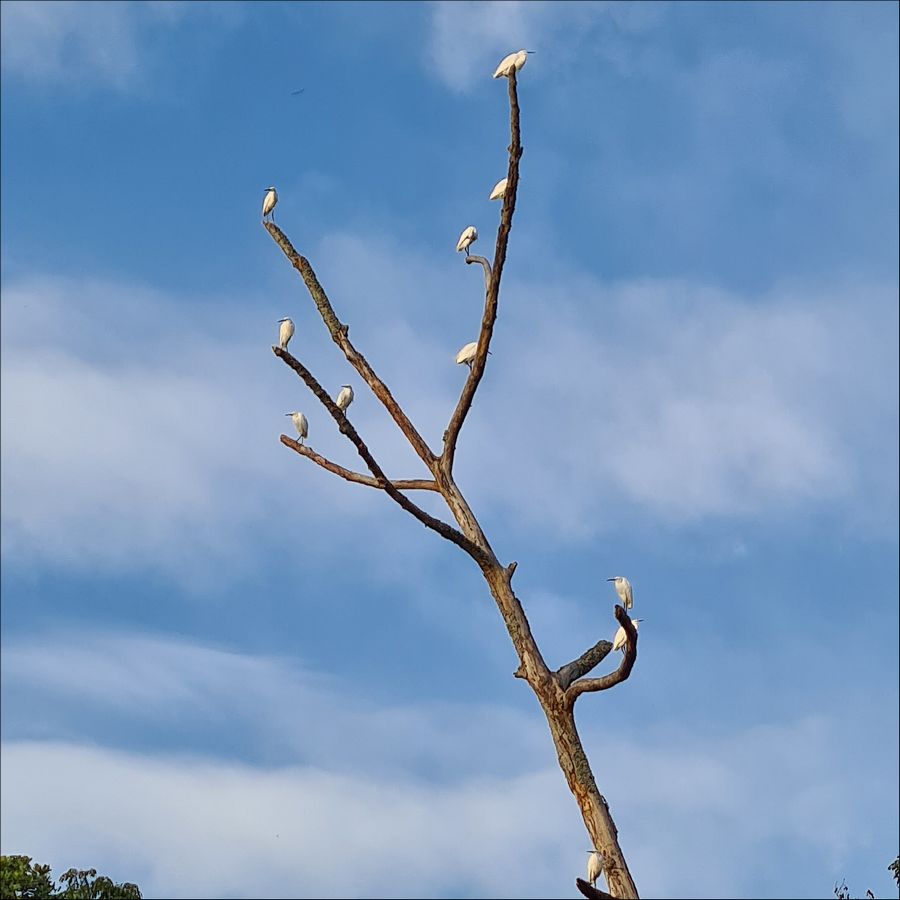 Where to see them?
The best spots I found to observe birds in large numbers and in great diversity are located here:

GPS point 1 :
📍 View on map
 
GPS point 2 :
📍 View on map
Herpetofauna
It was probably too hot to look for reptiles but the islands are inhabited by some species, such as the African python for example. Be aware that there are crocodiles on the islands but not around Kalangala.
 
Nile monitor lizards
On the other hand, there are many monitor lizards of the Nile. You can observe them very easily along the water ditch and the swamps that line the trail. They can be found here:
But my ultimate spot is full of even more and the individuals are bigger. They are located south of Kalangala district. They thermoregulate in trees and on banks. (See the beach "Ssosi beach" above).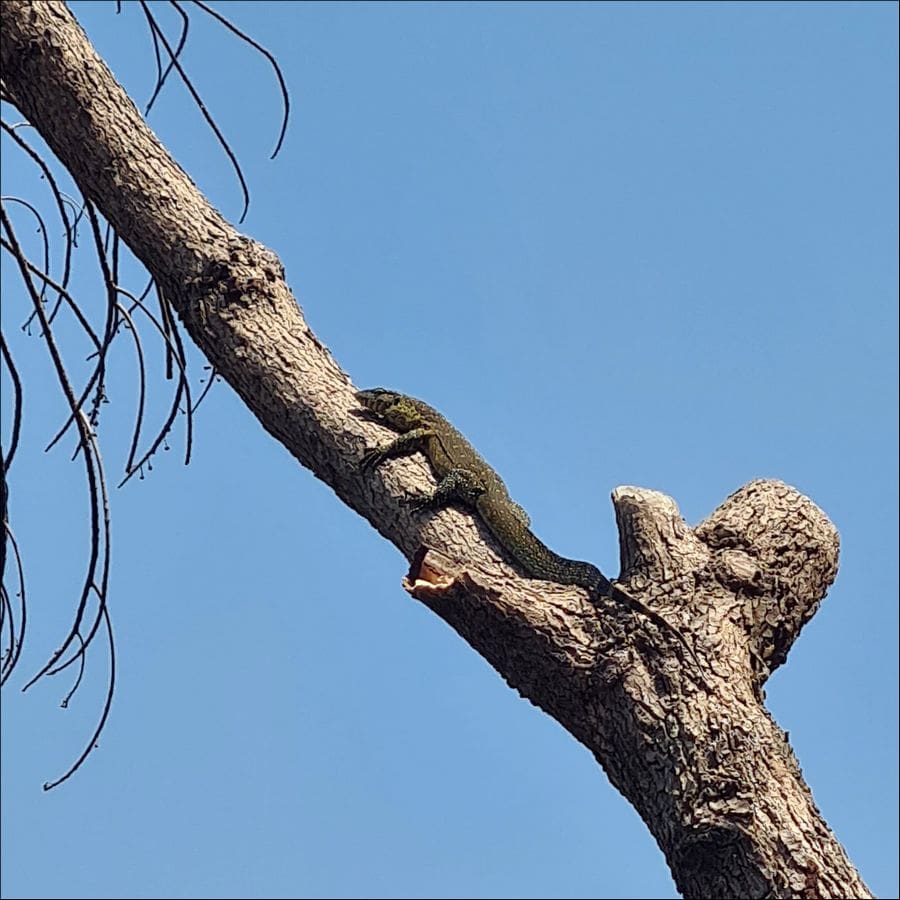 Here's a tip:
On this very place, there are 2 islands. If you can swim there, know that monsters live there. I was very surprised and had never seen such large monitor lizards. These 2 islets are full of prey (birds) and no one goes there, which explains their size. Expect to be surprised by a few beasts of 1m20 or more throwing themselves off the rock walls!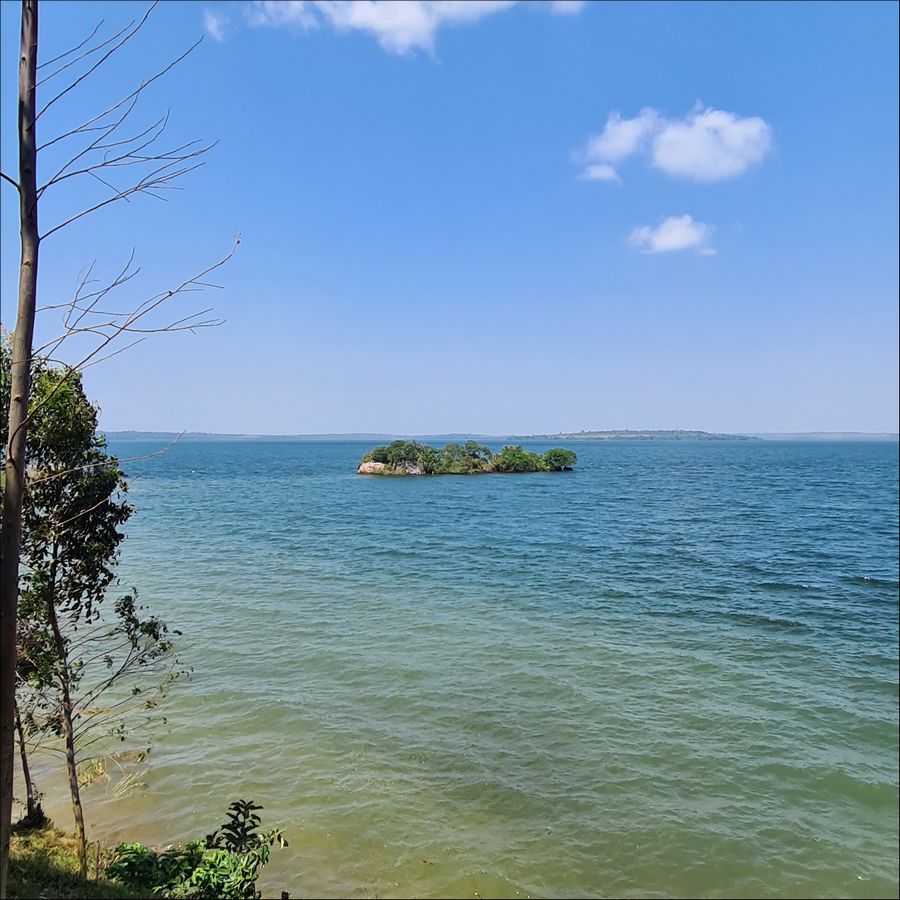 Monkeys
Colobus monkeys
You can see colobus monkeys in the large forests mentioned above but they are very elusive and high in the trees. So arm yourself with patience if you intend to find them.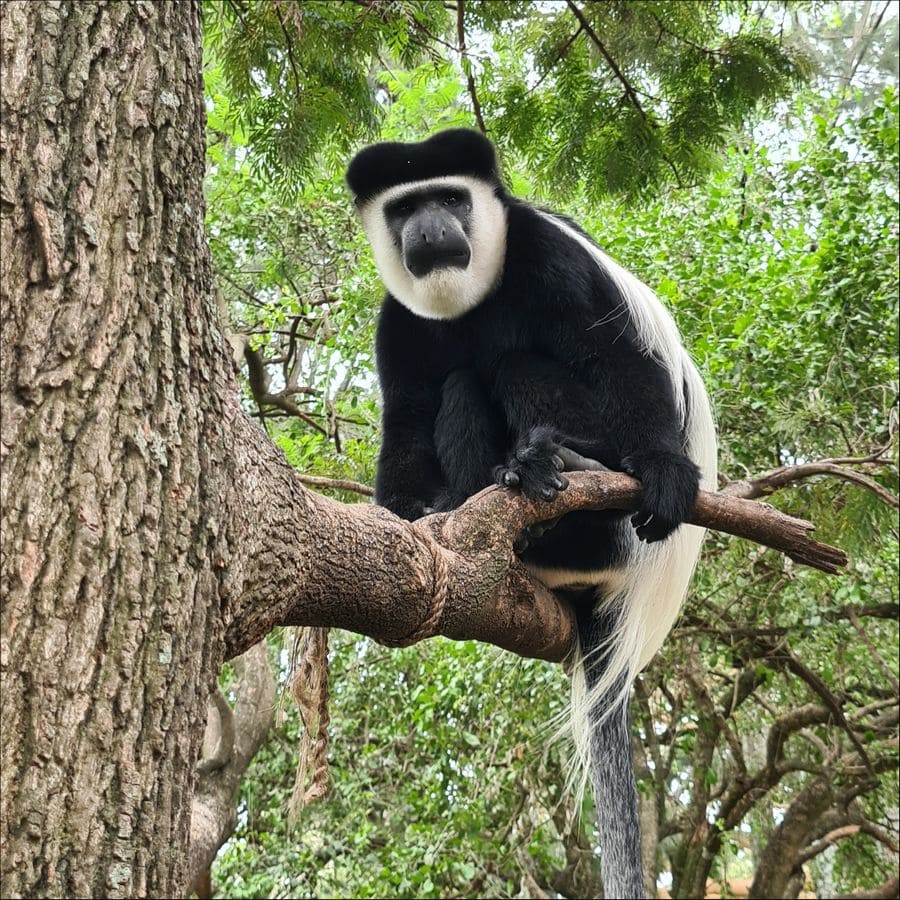 Vervet monkeys
These are the most common (those with blue testicles) and the easiest to see because they are everywhere and quite close to dwellings. You will find them more easily in the late afternoon because they hide in the trees during the day. Here, the best place to observe them:
Hippos
There are some hippos on the west side of Bugala, you will have to find a driver and the exact place because I do not know where I noted it but they are present.
 
Antelopes
You can observe antelopes (cobes) in Ssese if you venture a little into the bush, especially on wilder islands such as Bunyama Island for example, which is easily accessible from Kalangala.
 
Rent a quad bike
You can rent quads in Kalangala in a huge wooden restaurant. It is called Cruise Safari Limited.
Rent a bike
You can rent bikes in Kalangala in a huge wooden restaurant. It is called Cruise Safari Limited.
Rent a canoe
You can rent canoes in Kalangala in a huge wooden restaurant. It is called Cruise Safari Limited.
Visit the nearby islands
You can easily leave Kalangala and visit the surrounding islands. I remember going to Bunyama Island for example for the equivalent of $1. You just have to wait for the boat to fill up. This island was big but there was nothing but a village. On the other hand, the atmosphere and nature was still different and interesting.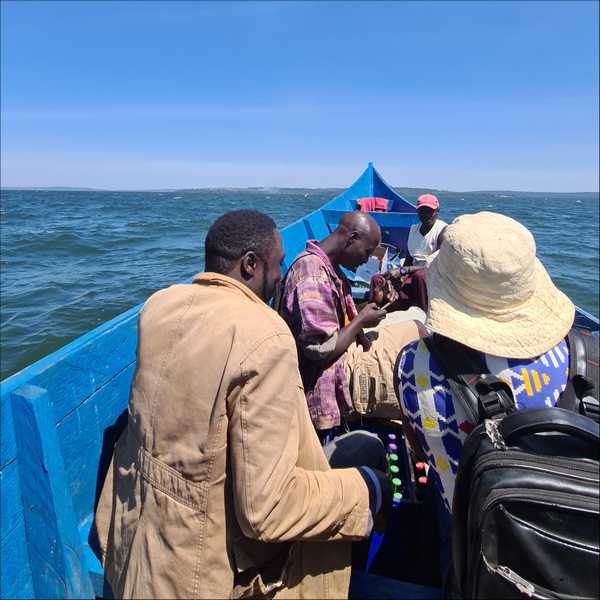 Discover the source of the Nile in Uganda
One of the most important sources of the Nile is at Jinja, east of Kampala and far from the Ssese Islands. But always on Lake Victoria! The famous one that John Speke discovered in the past. The place is reputed to be grandiose.
Visit the chimpanzee reserve
As part of a conservation program, an island in Ssese was used to introduce chimpanzees. They live there serenely and it is possible to visit it. This island is called Ngamba Island.