▶ Destinations ▶ Uganda
 
Cycling safari : It's possible in Uganda, in Lake Mburo National Park!
An activity that will delight nature lovers, bike lovers or cyclo-travelers. It is a godsend to discover the greats of the savannah out of a vehicle. It was my first safari and I don't regret it. I apprehended tourists who hunt animals with hordes of jeeps… As fate would have it, I was offered a bike ride!
Safaris in Lake Mburo National Park in Uganda
Lake Mburo National Park in southern Uganda, is only the great Queen Elizabeth National Park since it has far fewer animals in terms of number and diversity and it is also the smallest in the country, but this is where it is interesting since it is almost neglected! I was surprised to see so few people, there were only a handful of tourists.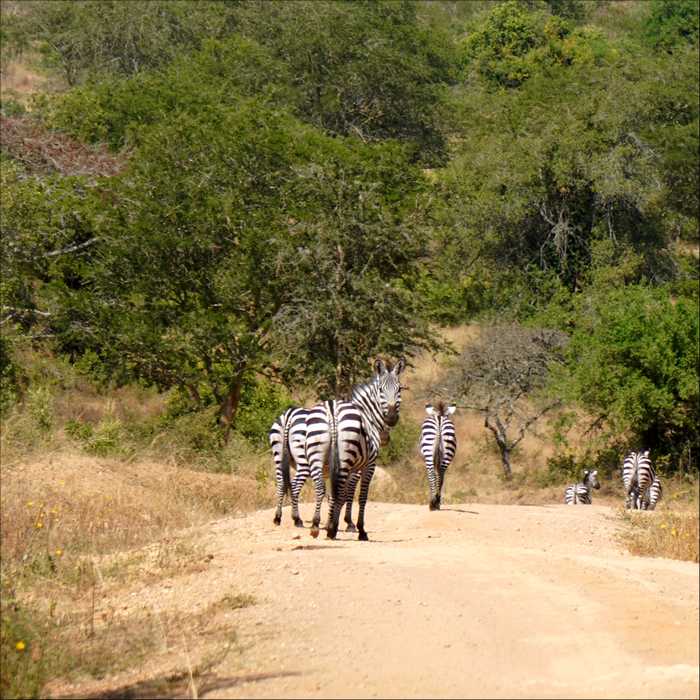 On about 40 kilometers traveled, I crossed only 3 tourist vehicles, that is to say. The feeling of being in the middle of the savannah and in direct contact with nature is incredible and I can only recommend it. The experience would have been very different in 4×4.
Cost of the bike safari
The full tour costs about $95, which you can pay by card at the park entrance. It starts early in the morning and ends in the early afternoon. The distance is about 40 kilometers, from the park entrance to the lake. The return route is different from the outward route. You will be alone with an armed ranger who will accompany you to guide and secure you.
Wich animals can you see?
Zebras
You will see a very large number of zebras, you will even pass a few meters from the herds sometimes! And the same for impalas.
 
Giraffes
The flagship animal of Lake Mburo is the giraffe. Several dozen individuals have been reintroduced into the park. They are divided into 2 large groups and you can ride and walk alongside them!
 
Hippos
The lake also has a good population of hippos that you won't miss.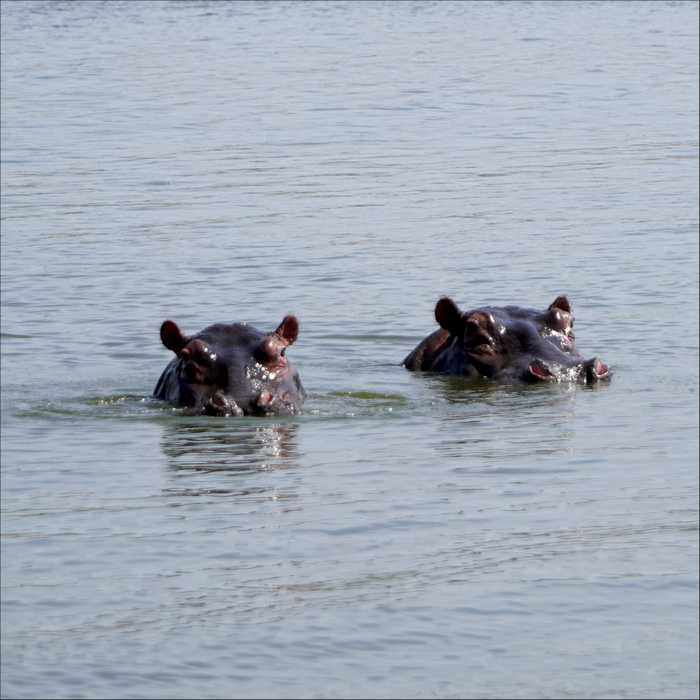 Cobs
You can also see cobs, these large antelopes that no predator bothers to hunt. The slightest stress caused before predation transforms the taste of its flesh, it becomes repugnant. To be able to feed on it, it is therefore necessary to kill the animal instantly without it even having had time to understand. That's why no animal spends its energy on cobe hunting!
 
Eland
With luck, you'll spot the world's largest antelope, the giant eland (not the elk). I was lucky enough to see one. My guide told me lucky, because it is very difficult to approach her since she is extremely elusive. We were really far from her, and yet she fled when she saw us when the danger was non-existent given the distance! It takes eagle eyes and the discretion of a lynx to find this one!
 
Buffalo
The African buffalo is present. It is probably he who represents the greatest danger on a bike. Despite its peaceful and lazy appearance, you should know that it is an animal that can be very aggressive! The guide never wanted to stop to observe them, even from a distance. This is due to the fact that this animal has a lot of predators in the wild, so it considers anything that approaches it to be a danger. Naturally, it protects itself by taking the front and therefore going head-on.
 
Lions
The lions are all at Queen Elizabeth National Park unfortunately. Ugandan lions have a reputation for being numerous in the trees. This was the case in Lake Mburo too, but they were victims of poaching. Cattle farmers eliminate them because their herds are predated by this opportunistic feline. Today, only one lion remains in the park.
 
Various other animals
There are also leopards in number but you have to be conveyed. You will also notice a lot of hyena droppings but the animals are visible only at night since they are nocturnal. The park organizes night outings. We also find in the park the large African python, black mambas or the mythical wading beak hoof!
Where to stay?
There are a few lodges around the national park. The closest to the entrance is called 'Leopard Rest Camp'. You can rent a room as well as a tent or a site to plant your own! Otherwise, you can like me stay in Mbarara, the nearest big city where there are all the choices of hotels, from 5 to more than 40 $.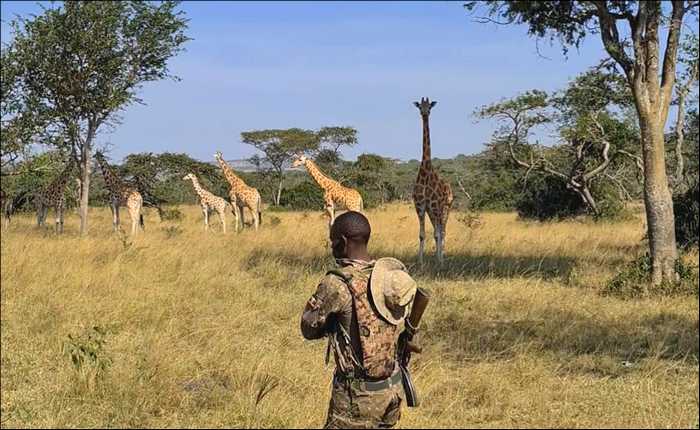 How to get to Lake Mburo
I went there by boda (motorcycle driver) the race costs 45,000 UGX (about $10). There is 60 km of road plus a good part to the lake, which explains the price (which is already very good in itself!).

The bike safari starts early in the morning so leave even earlier if you opt for this option as it is tedious. It took me time to negotiate the race and find the right driver because everyone was asking too much, I only quickly switched from driver to the right one!
 
Going out
A boda picked me up at the entrance of the park and dropped me off at the edge of the road from Mbarara to the nearest village. From here, I stopped a shared taxi (a space) where I paid 10,000 UGX to go to Mbarara.
Plan your safari
Contact me via the messaging of the site and I will give you the number of the ranger who organizes bike safaris (he is not on the internet) or this one who takes care of the organization of trips conveyed or boat on the lake if you do not find it.




Chapka insures your
trip to Uganda
There are a thousand and one reasons to be confronted with a problem abroad. Medical or hospitalization costs, which can be very high, are also one of the motivations for taking out insurance. The reputation of Chapka in the travel industry is second to none.
Get insured then travel hassle-free.

You will not pay any additional commission fee by using my affiliate link. On the other hand, you help me to get paid from my work and to keep Spirit-travelerd alive.