▶ Destinations ▶ Thailand
 
Thailand is a great destination for herping. The entire territory is very lush and is home to a Herpetofauna¹ particularly rich.
Introduction
I limited myself to a very limited geographical area to practice herping in Thailand. My idea was to visit the North of the country but I had to head south to join someone in Malaysia. I spent a month in the territory. Ten days in Bangkok, two days in Surat Thani and everything else in the province of Prachuap Khiri Khan.

Out of Bangkok, I wanted to discover Thailand far from mass tourism. This is not an easy thing in this country, tourists are absolutely everywhere. I had to spot small villages on Maps that didn't have tourist appeal, and I found it. The place I stayed was beachfront and was surrounded by dense rainforests.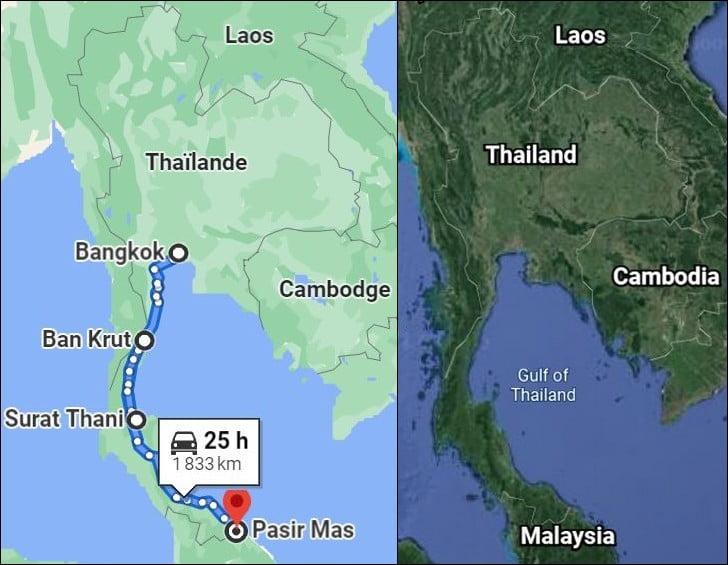 Species found in Thailand
Herping sessions began around 10 p.m. and ended around 3 a.m. It was quite difficult to find reptiles and amphibians as it was the dry season. My main goal was to find an arboreal green snake that I present to you right away.
 
Bamboo Rattlesnake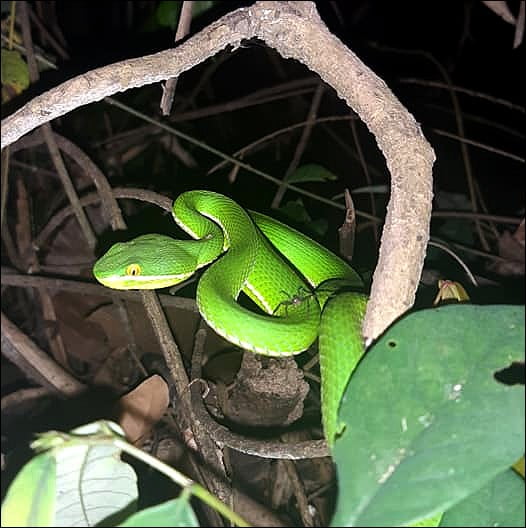 The bamboo rattlesnake (or white-lipped viper / Asian spearhead) knows how to be desired. More than 12 hours before finding it, for the reason mentioned above. Its camouflage is also for something, this species likes very dense vegetation. Clearly, impenetrable habitats. I have always found it in bushes on the edge of the forest. Although it is very flashy, it is very hard to distinguish in the greenery.
It is a small venomous snake that measures no more than 80 centimeters. I have always encountered it between 50 centimeters and 1 meter from the ground. After finally admitting that my prospecting was bad, I decided to change my environment. Since this species comes out more easily in the humid climate, I focused on an area with a very small pond and always within my prospecting radius. It paid off, I found several individuals around this place since the biotope² was more favorable.
 
Malayan pit viper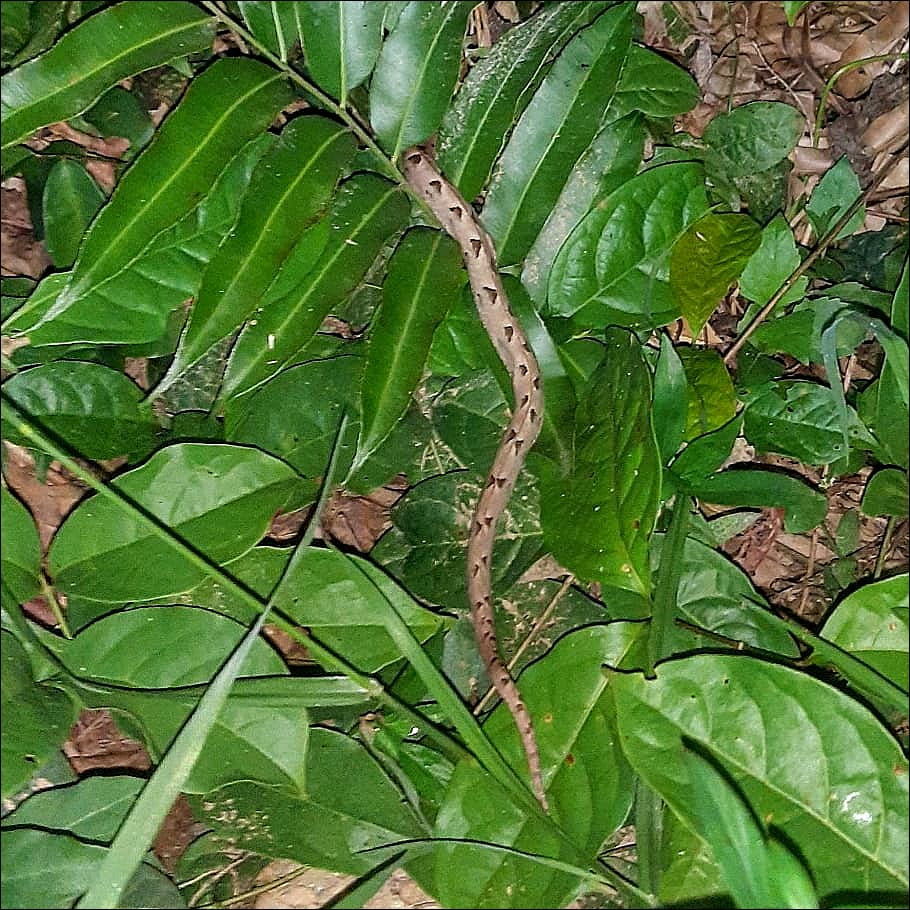 The Malay viper (or Malaysian moccasin) is also a difficult species to find. This one is not confused in green leaves but in dead leaves! Imagine it placed on the substrate, we could pass our eyes on it ten times without noticing it. The night is conducive to looking for it, it is in full activity and its passage in the leaves is heard.

I found it in rather open forest areas, at the foot of the brush. It measures no more than one meter. It is the snake that kills the most people in Thailand, a good reason not herp barefoot!
 
Mock viper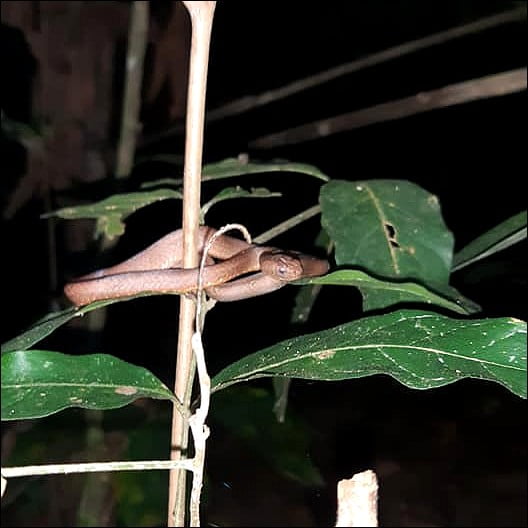 It is widely common in Prachuap Khiri Khan Province. I found several. It is very small and does not exceed 60 centimeters. It is called the false viper because of its V-shaped head and behavior. When provoked she bluffs by making an S with her body in order to imitate the viper. Its venom is harmless to humans.

It is diurnal and terricolous during the day but it likes to perch in the branches at night. I always found it around 50 centimeters from the ground. It is the species that is at the top of the article, its liveries are very variable. We can find brown, orange or reddish.
 
Golden skink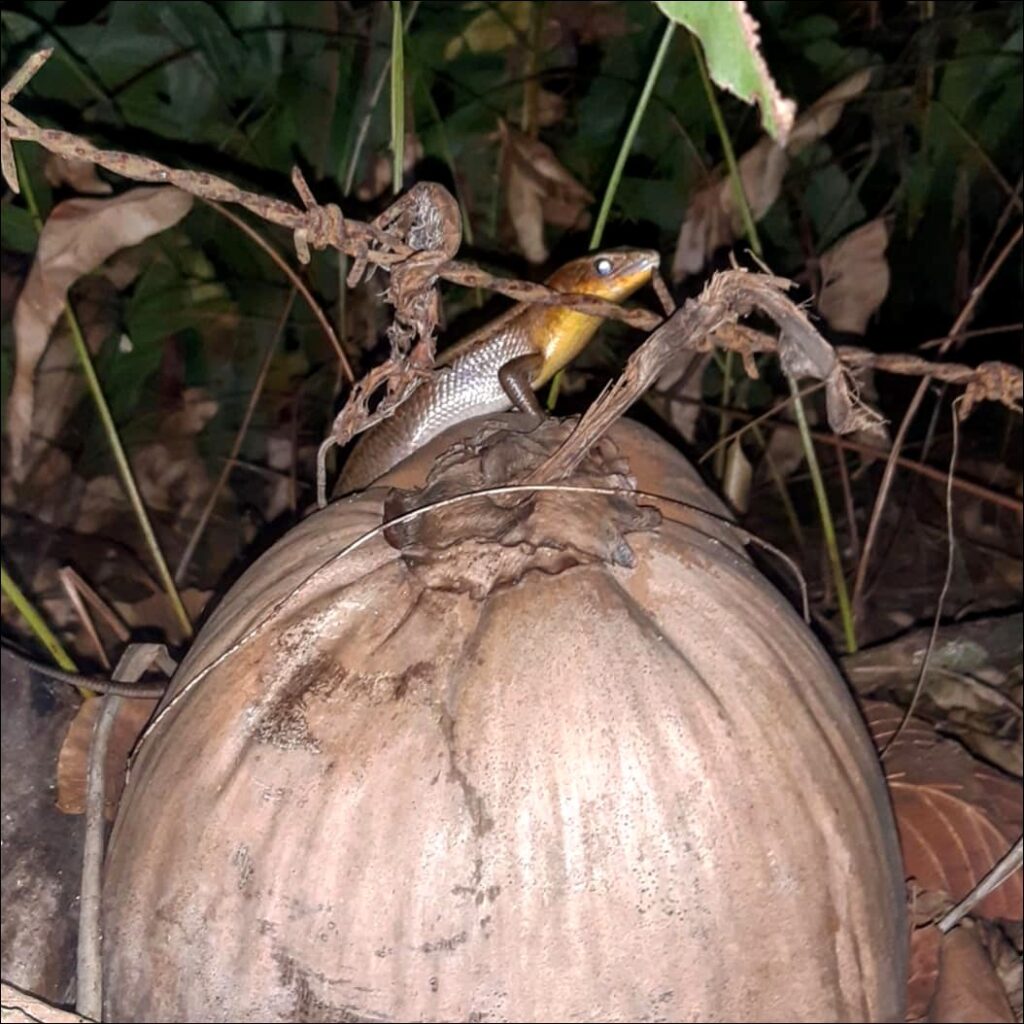 This skink is very common day and night. It is a good-sized lizard that can exceed 30 centimeters. We find a lot of them, without ever looking for them. We can say that they are screwing up a hell of a mess in the forest.
 
Siamese gecko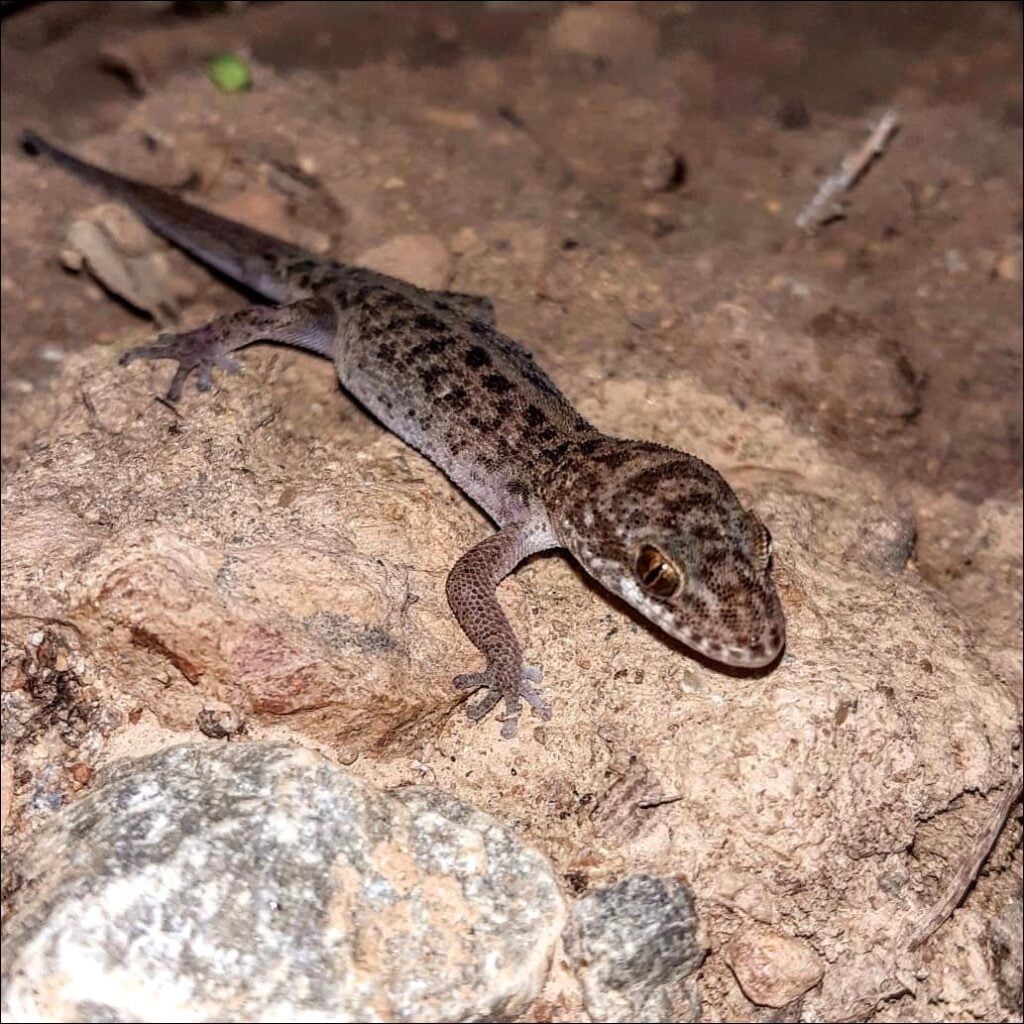 In the forest, this is the most common gecko I have seen. It may be very small (about 10 centimeters ), but it is noticed very quickly since it is everywhere.
 
Prachuab province
This article reports on the main species I have observed in Prachuab province but I have also seen many Tokays geckos (Gekko gekko), some Snakes lianas (Ahaetulla prasina), rat snakes (Ptyas mucosa) or many Malay monitor lizards (Varanus salvator). Compared to the great diversity of Thai herpetofauna¹, I didn't find much. This was mainly due to my focus on the bamboo rattlesnake.

It is anyway very clear that it is difficult to go to Thailand without crossing critters. If you don't go to see them, they are the ones who come to you. By scooter, I stopped every 5 minutes to see which snake was crushed on the road. This country is a real paradise to practice herpetology!

All the snakes of Thailand
For the practical side but also so that you realize the number of species in Thailand, I have drawn up this – small – list. It includes all the snakes in the country. We will thank Wikipedia which is the source. You can directly find the complete list of reptiles right here, and the list of amphibians here. Let's say that there is plenty to do during a herpetological outing!

TYPHLOPIDAE
CYLINDROPHIIDS
XENOPELTIDS
PYTHONIDS
ACROCHORDIDAE
COLUBRIDS
HOMALOPSIDES
ELAPIDS
HYDROPHIDS
VIPERIDS
CROTALIDAE
LEXICON
¹ Herpetofauna : Fauna consisting of reptiles and amphibians. (↑ Back)
² Biotope : Well-defined living environment consisting of conditions such as temperature, climate (…). It hosts the biocenosis (fauna and flora), with which it creates an ecosystem. (↑ Back)