▶ Destinations ▶ Sudan
 
Travel to Sudan
Sudan : few travelers visit it. Therefore, little information is available. Find everything you need to know to travel to this North African country. Is Sudan safe? Can I travel without a guide? How to get there? We will see all this in this travel guide.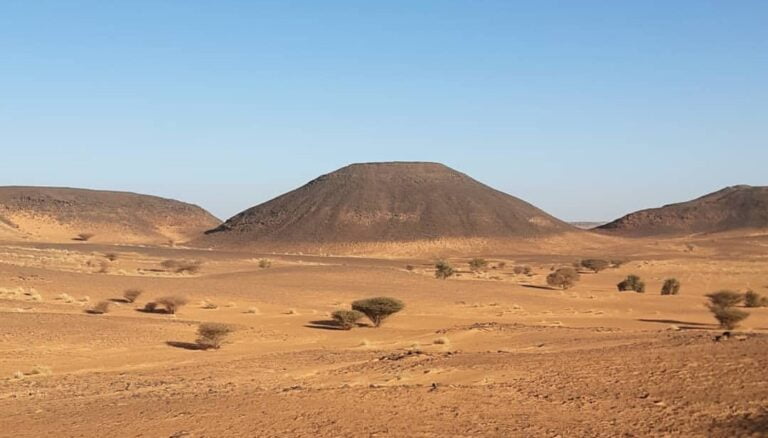 An off the beaten track destination
Sudan is a vastly underrated and little-known travel destination. Sudan is fascinating and beautiful. You will like it a lot if you are looking for adventure and desert. Because yes, it is a country off the beaten track and very little developed. That is to say that nothing is arranged for tourism. The impression is such that one would imagine the Egypt from 20 years ago.
Please note that the situation is currently unstable in Sudan. Since the 2021 coup, the conflict has intensified in 2023 and the risk of a civil war in the near future cannot be ruled out.
Personal experience
I spent many nights in a tent and about ten days at the inhabitant. I never reserved anything for Sudan. Everything went day by day for 45 days.

To tell the truth, it was the Sudanese who drew my trip. Although the warmth of the sun has taken up space in this adventure, it is above all that of the people that will remain anchored in me. Despite the many labels that still stick to his skin, I wandered in peace and serenity in this country so special where the Arab world meets Black Africa.
My itinerary in Sudan

Wadi Halfa – Shelter – Dongola – Old Dongola – Karima – Nuri – Kabushiya – Merowe – Shendi – El Qirenab – Khartoum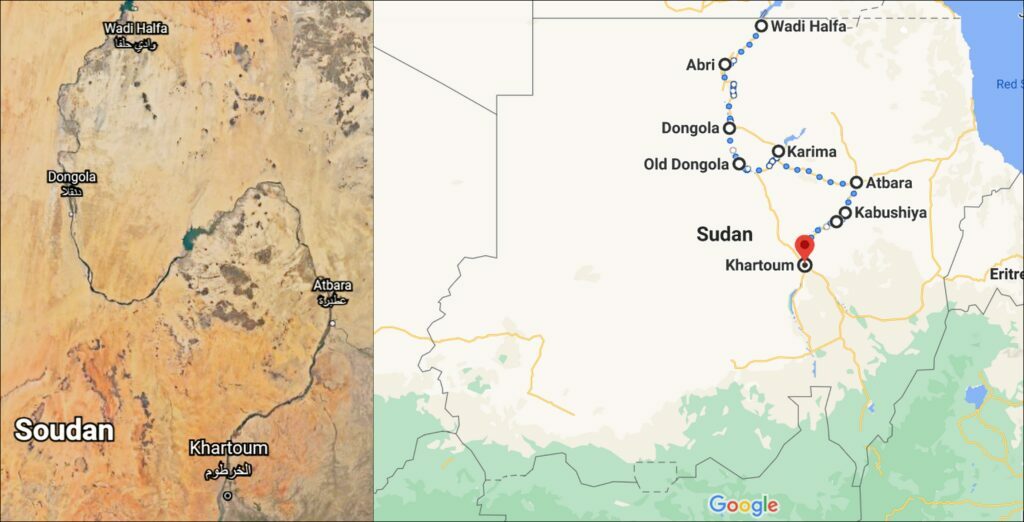 These are the main lines of my itinerary arriving by Egypt But I stopped in many small villages "off the beaten track" between each stage. These are my best memories in Sudan.
When to go to Sudan?
The sun never hides in Sudan. It is hot all year round however periods are to be avoided.
● The months of November to January are the most suitable for travel. Temperatures climb to 39°C during the day and drop to 16°C at night.

● The months of February to April and September to October are average. Temperatures vary between 23°C and 42°C.

● The months of May to August are the most unfavorable for travel. Temperatures vary between 30°C and 45°C.
Safety in Sudan
Is Sudan safe to travel?
For my part, I have not, never felt the slightest sense of insecurity in Sudan. To tell you the truth, it may even be one of the countries where I felt the most serene.

Solo female travelers don't usually report bad impressions either. The Sudanese will take care of you, don't worry. Respect is preached in this country.
 
Areas to avoid
The borders, including those of South Sudan, Chad, the Central African Republic or Ethiopia more recently . Indeed, even if the episodes of war in the Tigray region have relaxed, the area remains very sensitive, although some travelers still cross the border of Metema without problems.
Darfur, which is a sensitive and very unstable and insecure region. Hundreds of kilometers of desert separate you from the Nile, the insecurity of this region is obviously not felt on the rest of the territory.
The Nuba Mountains, southern Sudan (not to be confused with Nubia): Some areas of Mount Nuba in the extreme south should be avoided and require permission to travel. This part of the country is special because it is isolated animist ethnic groups that live there and the culture is very different from the Islamic part.
 
Protests and instabilities
It is not uncommon for Sudan to experience episodes of instability, usually due to political movements. These events are felt especially in Khartoum, the capital. You should stay informed of the situation and avoid approaching gatherings if there are any.
 
Current situation of Sudan
Conflicts have recently broken out in several regions of Sudan. Their origins date back to the 2021 coup and they have continued to intensify, especially since the spring of 2023. In this case, it is preferable to postpone any travel to Sudan and wait for the country to regain its stability.
🔎 Read more about the conflict here
Travelling to Sudan as a woman
I was able to exchange through my small community on Instagram with several women who have travelled to Sudan. I have only had positive feedback, it is often equivalent to mine. The vast majority of Sudanese are benevolent and discreet.
 
Compliance with dress codes
Only one of the girls I was able to interact with complained about the behavior of some locals, but it turns out she was traveling in shorts and t-shirts. I deduced that there must have been a cause and effect (Read the local customs section).
 
Marital status
You will surely not escape the many questions about your love life. In Sudan, marriage and family are fundamental points. To avoid getting bogged down in long confrontational conversations, I advise you to say that you are married even if you are not.

The Sudanese have a completely different culture from ours and very conservative. Some may hardly understand our choices on this subject, which often leads to debate.
 
Religion
For the same reasons mentioned above, if you are an atheist, avoid saying that you do not believe in God. This is surely the worst thing to do. Thus, prefer to say that you have a religion. Anyway, do obvisouly what you want but know that can be annoying to debate everyday about it. That's from my personnal experience.
 
➡️ Moreover, these points are also addressed to men. I've been in these kinds of conversations before. I didn't like the idea of having to lie, but sometimes it was easier that way.
Insurance for travelling to Sudan
There are a thousand and one reasons to be confronted with a problem abroad. Medical or hospitalization costs, which can be very high, are also one of the motivations for taking out insurance. The reputation of Chapka in the travel industry is second to none. Get insured then travel hassle-free.

You will not pay any additional commission fee by using my affiliate link. On the other hand, you help me to get paid from my work and to keep Spirit-travelers.com alive.
Money and budget
My budget
● I spent about $200 in 45 days
● About $4.5 in daily expenses
● Average salary in Sudan: $50/month
In fact, applying for a visa ($ 150), doing an entry PCR test ($ 105 ) and a return PCR test ($28) will have cost me more than the trip itself. The stay cost me only $ 520 all inclusive for 45 days. On site, my daily expenses averaged $4.5.
Your budget
It must be taken into account that your budget may differ a lot from mine. I slept a lot in tents, never in hotels and several times in homestays. This trip was the least expensive I could do. I never had comfort and it was sometimes a bit rough.
Can I use bank cards in Sudan?
Foreign bank cards cannot be used in Sudan. You have to have all the cash on you. I found it convenient to have $50 bills. Easy to distribute in several places in case of lost luggage and easier to exchange. People don't always have dollars to give back to you if you exchange a large denomination. Another point, it avoids having huge bundles of Sudanese books on you.
● Official exchange against black market exchange
The best currency to trade is the dollar ($USD). The Sudanese pound is very weak. When I traveled, the official rate was:

● $1 = 55 SDG and the black market rate $1 = 260 SDG:a very big difference.
As I update this guide, the official rate is:

● $1 = SDG 570, which is huge. I don't know the current black market rate, but the official rate is so low it won't ruin you anytime soon.
Where to change money?
Be sure to inquire about the current rate as it fluctuates constantly. It is very easy to find someone for the change, just ask hotels or merchants. You can even trade in medium-sized cities and even small ones, but you have to look hard.
⚠️ IMPORTANT: If you are given change in dollars, check that the note is issued after 2014 and not below. You will no longer be able to exchange it or with great difficulty and at a very bad rate.
Daily expenses
● About $4.5 in daily expenses (my budget)
Knowing the main daily expenses can be useful before coming to Sudan to estimate the total budget of your trip. Since as mentioned above, your bank card is not functional in the country and you will need to have all your money in your pocket.
Archaeological sites
They are almost not (if at all) monitored and left as they are. It is even crazy to see that such important sites are neglected in this way. I only paid for the pyramids of Meroe. The base price set at $ 20, but you can enter without a ticket (it goes in the pocket of the guard) when I was there he offered me 1000 SDG, or $ 4 …
Food
Food is very cheap in Sudan if you eat in small local restaurants or on the street.
● Count about 100 to 200 SDG for a local meal.
● A pure fresh fruit juice costs between 60 and 100 SDG.
● A coffee on the street or tea (chai) costs 50 SDG.
● The most accessible meal and found everywhere is the "fuul" it is a bean porridge that bathes in oil and is eaten with bread. It is the national dish. About 100 SDGs.
Cigarettes
Cigarettes cost between 50 and 120 SDG depending on the brand. There are only packs of 10 in Sudan.
Transport
Transportation remains the most expensive thing in Sudan. There is a big shortage of fuel in the country and he is getting paid dearly. It is quite simple to move around Sudan. There are often minivans that depart from almost any city. You will find them at gas stations, where you can stop them at the side of any road. Travel in cities is done by tuktuk.
Negotiations
If you are arriving from Egypt, know that you will never need to negotiate. Maybe only if you plan to sleep several nights in the same establishment or to take a taxi in Khartoum.
● Egypt is well known for greatly inflating prices among tourists, sometimes to the point of quadrupling them and even on basic necessities such as water! But never in Sudan.
Prices in Sudan are often fixed. In this country, it is very rare to come across a scammer. Or if he increases the rate, it will always be insignificant. Regarding the negotiation – in all countries – I assume that if the price suits me, even if it is still above the initial rate, my negotiation stops. Chipot for pennies I leave it to others…
Accommodation
Accommodation can be verycheap or very expensive depending on what you are looking for. If you travel in backpacker mode, you have a very accessible and interesting option: lokandas.
Sleeping in lokanda
Lokandas are dormitories for very rudimentary locals. A room costs around $5. A single bed costs around $1. You will be mixed with the locals in the same room. There is no comfort (old mattress most of the time and without duvet). Do not be sensitive to noise and bustle because you live in community with many people but it is a great way to be a total immersion with the people and to meet people.

I never feared for my backpack, it stayed all day between dozens of people while I went out. I've always trusted, and I've never had any problems with that.
How to find them?
Ask the locals for "lokanda", they will show you one. They are not indicated at all on the internet. And even if they were, you still need to have a network! There are everywhere and sometimes even in the very small villages because they also serve as tea rooms and the inhabitants meet there.

Standard rooms and hotels
They are very few, but there is at least one in every medium-sized city. A standard room costs around $20.
More comfortable options
There is not really an in-between in the Sudan concerning the hotel industry. If you are looking for a hotel worthy of the name, the prices are very expensive. Not on a Sudanese scale, they really are.
Tips for travelling to Sudan
Language barrier
Finding someone who speaks English is very complicated outside the capital. Learning a few words of Arabic helped me a lot throughout the trip. Like numbers, food, necessities, key phrases, etc.
Water
Water is usually everywhere. In Sudan, there are often jars along roads and in villages, where they are difficult to find. You can hydrate anywhere and for free. It's the locals who have that. When I say "everywhere", it is relative. in Sudan.
Turista
It is almost impossible to escape if you drink running water: but once passed, you are immune to drink everywhere and it is very convenient. It avoids carrying extra liters of water in your bag. If like me you have planned to make long treks crisscrossing the villages, know that finding a minimarket can sometimes be the obstacle course.
I got very sick during my first two days but that was the price I had to pay for my body to become immune. I then drank running water throughout the trip without any problems. I even drank Nile water several times, like the locals. If your health is fragile obviously I strongly advise against it. I assume that if people drink the water, I can drink it too. It's up to you to judge.
How to drink water safely?
There are alternatives, such as consuming only in bottles but as mentioned above, it is not always easy especially since we are always thirsty in this country. Alternatively, you can also boil the water or buy a filter straw. I've never used it but I think it's very useful for more watchful people.
Network
The network is very bad see catastrophic and recurring power cuts (sometimes more than 6 hours).
The solar panel and the external battery are tools that are very useful if you are far from the villages or if a power cut occurs. The sun in Sudan is not what is missing. You can also easily charge your devices in small convenience stores. Electricity is low and charging time can be long.
SIM card and operators
Regarding telephone operators I advise MTN. Of the 3 most well-known operators, it is the one with the best Internet coverage.

Secondly, I recommend ZAIN. Personally, I had these 2 operators and I juggled between the two for the network. It was very convenient because I can assure you that you can sometimes wait a very long time to open only a small web page.
How to find a network in Sudan?
I found on the way a very practical trick to find network. There are apps on the PlayStore that detect all of your carrier's antennas on a map. You just have to follow them and your connection will increase when you get to the nearest location. It helped me a few times. I used the free application "Opensignal".
Can we take pictures in Sudan?
Photos are not a problem in general for men. On the other hand, they are not well received by women if it is a man who photographs them. Many times I made women around me uncomfortable when I took out my camera. If you want to photograph a woman, you will have to make friends with her for it to be accepted.

However, women travellers have a much easier time photographing Sudanese women. Personally, after a few days of travel I simply stopped taking out the camera in the presence of women.
Habits & customs
Cover the body (long sleeves for arms and legs). This people retains a certain modesty. You will rarely see people with their skin uncovered except children. The majority of inhabitants wear the djellaba in Sudan.
Sudanese eat on the ground. Everyone eats from the same dish, it's very friendly. Unlike our countries, we eat very quickly and we withdraw immediately when we are finished. Since everyone puts their hands on the same plate, avoid taking out the left. It is impure: it is oriental toilet paper.
Homosexuality is forbidden (haram¹). If you are concerned, simply avoid showing external signs. Sharia² has not been applied since 2020 in Sudan, but homosexuality remains severely punished. I don't think tourists are treated the same as Sudanese, but for safety, be careful.
✱ Since 2020, a lot has changed. Things seem to be softening. For example, prior to that date, a single offence for homosexuality was punishable by death for men or 100 lashes for women. The sentences turned into years in prison.
Hitchhiking in Sudan
Hitchhiking is very popular with locals and it works wonderfully. It is very simple to cover long distances in a short time. On the one hand because the cities are very far from each other and on the other hand because along the Nile, there is only one road on each side.

This is something that greatly simplifies hitchhiking in Sudan. No worries about taking your head with the map, we walk along the river and we stop when we want.
● Since 2013, the main road along the Nile River in Sudan has been completely renovated. Before this date, the journey took more than 2 days to make Wadi Halfa – Khartoum (1000 km), it was sand!
Travelling differently
The hitchhiking is very nice. We live the journey, we live the landscape and we meet people. It's a great way to be as close as possible to the locals and culture. The journey is longer but it seems to pass faster, it gives us time to exchange for a long time and learn a lot of things. We are not only behind a glass watching the landscape go by until the next stop.

● I sometimes left something when I was moved long distances, but most of the time, I was the one who left with things like water or fruit.
Does hitchhiking work well in Sudan?
An easy 7/10 for hitchhiking in Sudan. I would have put 10, but the missing points are for the waiting time and the heat. Cars stop very easily but there is still need to be traffic. In Sudan, you will often be transported in the back of pick-up trucks, in trucks or sometimes even in cattle barns.

Sleeping in a Sudanese family
It is very simple to sleep in a homestay. If you spend time with the locals, you will never need to ask: it will happen naturally. Just around the site of Meroe, for example, I slept with 2 different families: facing the pyramids in the village of Kabushiya and several days in the middle of the desert, always facing the pyramids with a very isolated family.

All these nights contributed a lot to my vision and memory of Sudan.I slept 5 times at the inhabitant, natural encounters but I also asked once to locals in a tiny village completely lost where there was nothing. After a week of tent, let's say a bed is tempting.

Wild camping in Sudan
Camping by the Nile
I slept a lot outside, along the Nile and in the bush. I washed in the canals or in the river and cooking my food with my feet in the sand the dust (you will understand). This experience is great. Along the Nile, around the villages, the places to camp are plentiful and really peaceful. Often, I set up the tent between the crops and the locals who came to work in the morning were always very surprised to see me: "But what the are you doing here?"

Beware of scorpions
There are many of them in these places and you should be especially wary of them at night, when they are active. Hospitals are scarce. Lift some debris to the ground to see it: you will quickly find your first scorpion. Also, at night there were often beautiful genets coming to my tent, safely.
Camping in the desert
Nights in the desert are no problem. I did treks and retreated away from the villages. I was only bothered by a few fennecs around my tent but without danger. Just be careful to close your mosquito net also for some arachnids like the camel spider which is common.

I have seen several. The young ones are all small and cute but the big ones… They are about 8 centimeters long and run very fast, to the point that the first time I thought I had seen a mouse. This species is not dangerous but its bite is painful. And above all, we do not want to end up with this critter in his tent.
🔎 See a photo of a camel spider

Crossing borders
How to get to Sudan from Egypt?
Find in this guide how to arrive in Sudan from Egypt by land (formalities, visas, transport, …) :
🔎 Crossing the Egypt/Sudan border

Border with Ethiopia
The Ethiopian border has been closed for several months due to rebellion in the Tigray region. There are currently more than 50,000 Ethiopian refugees in Sudan. The border is closed on both sides in Metema.
The second border near Amhara (city of Kurmuk) is also closed due to conflict between the two countries. I verified this information by going to the Ethiopian embassy in Khartoum: it is maintained and for a while. You'll have to check for yourself.
Stay informed
⚠️ Find out about the situation on the Ethiopian border before leaving Sudan, as the political situation is very unstable and even dangerous.
Alternative
You can reach Addis Ababa with a cheap Sudanese airline : Badr Airlines. The flight costs between $150 and $200: this is the best option for a non-stop flight. Other companies are more expensive with or without stopovers.
COVID-19 entry : requirements and restrictions
Entry requirements
If you are not travelling with a tour operator you must, upon arrival at the Sudan, go to a police station to announce your arrival and the areas you plan to visit. Officers will add a stamp to your passport. This may be requested by the police during your trip. You can ask for it in Khartoum or Wadi Halfa if you are coming from Egypt.
Input PCR test
All restrictions and entry requirements into Sudan have been lifted.
● Source : Official data provided by IATA
Output PCR test
If you want to leave Sudan, you can do a PCR test in many hospitals. The cheapest is Antalya Hospital, for 12,500 SDG you are taken care of directly and you get your results in 24h.
Visa for Sudan
Can I get the visa on arrival?
Most European and American countries cannot obtain a visa on arrival. You must take the steps in a consulate beforehand. In addition, the electronic visa is also not available.
Obtaining the Sudanese visa in Egypt
You will find the necessary information in this guide:
🔎 Obtaining a visa from Sudan to Egypt
Photos of my trip to Sudan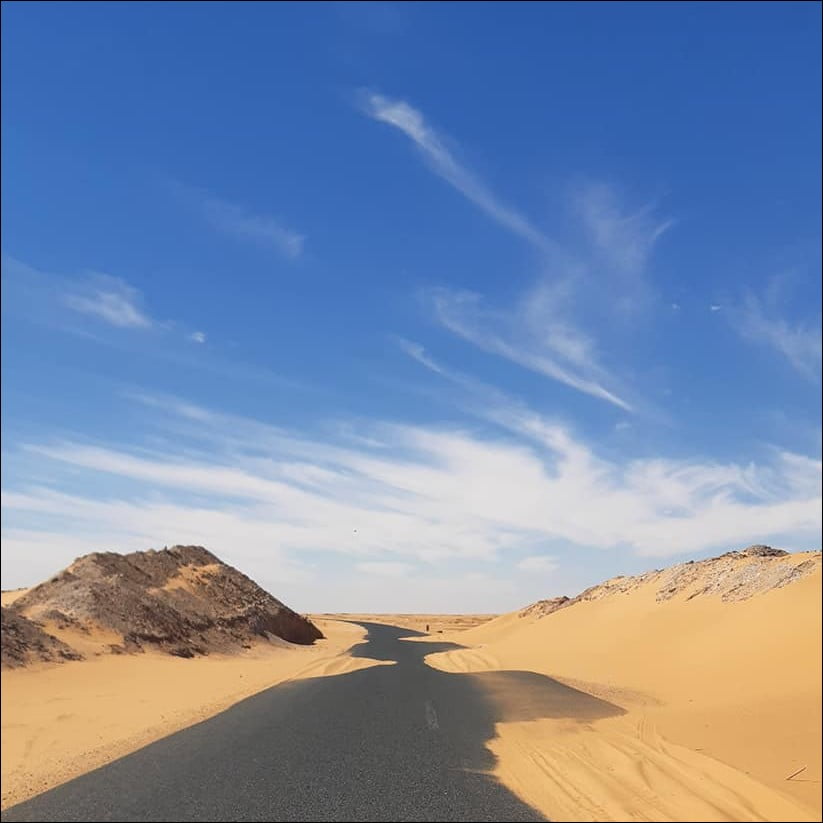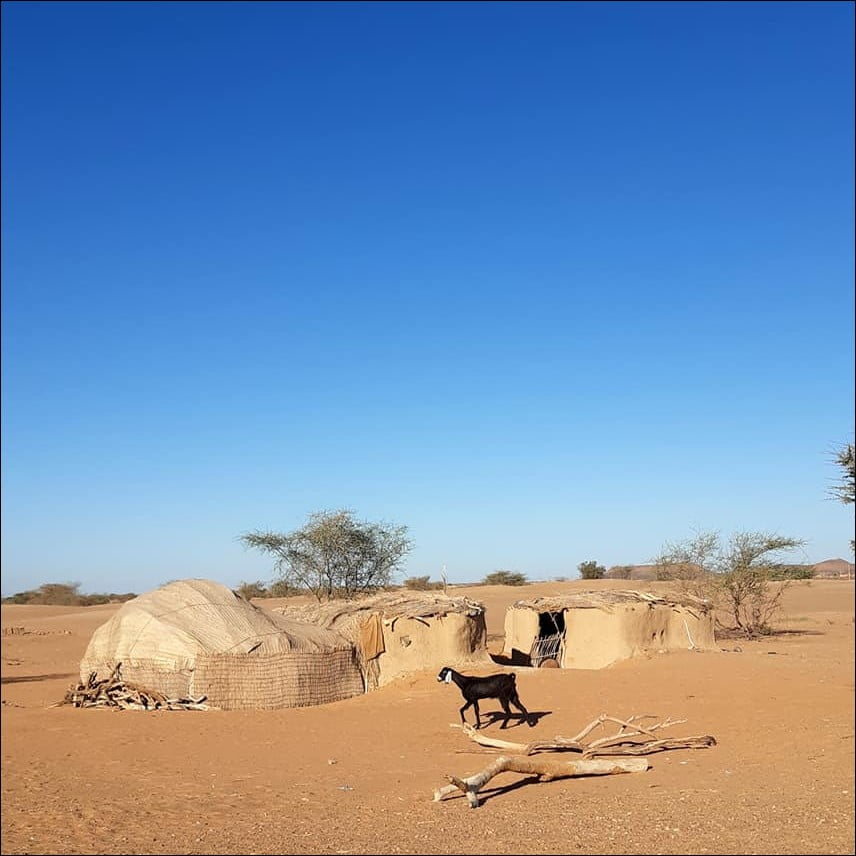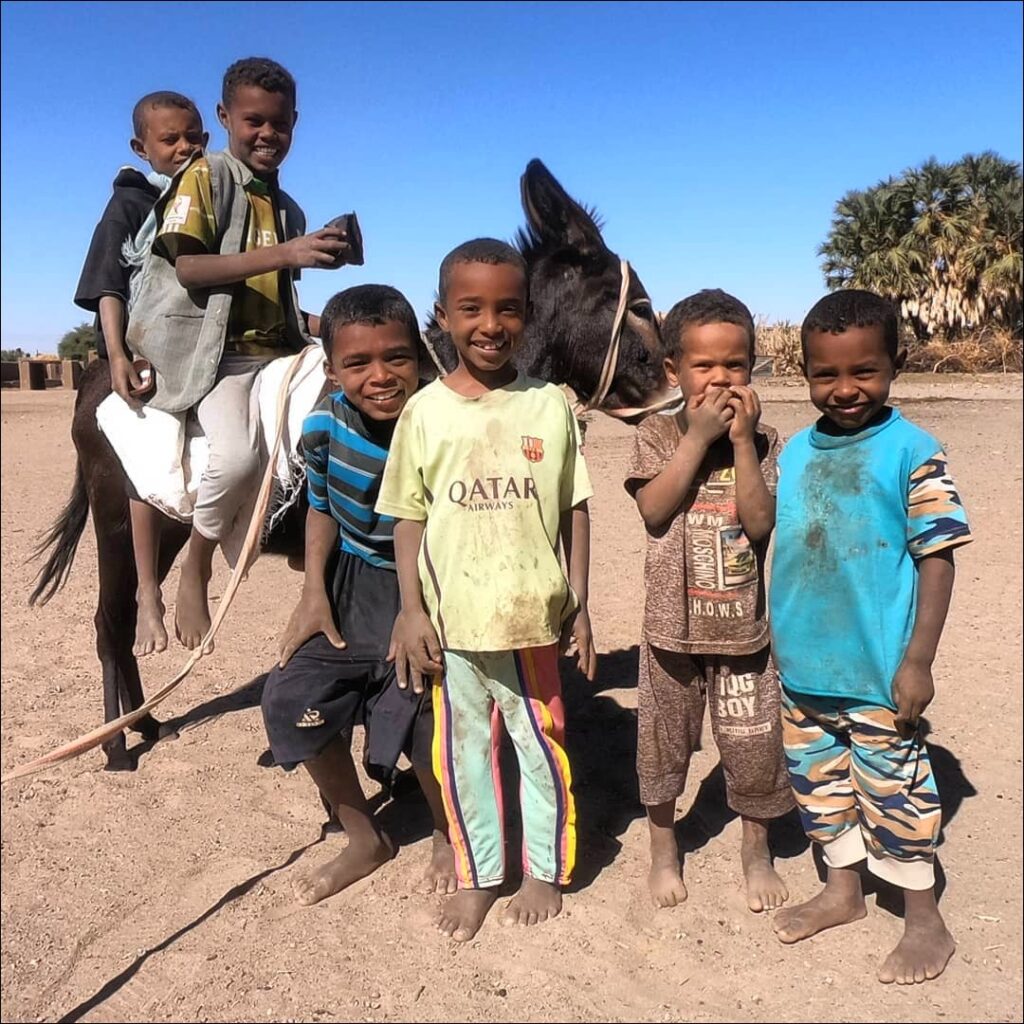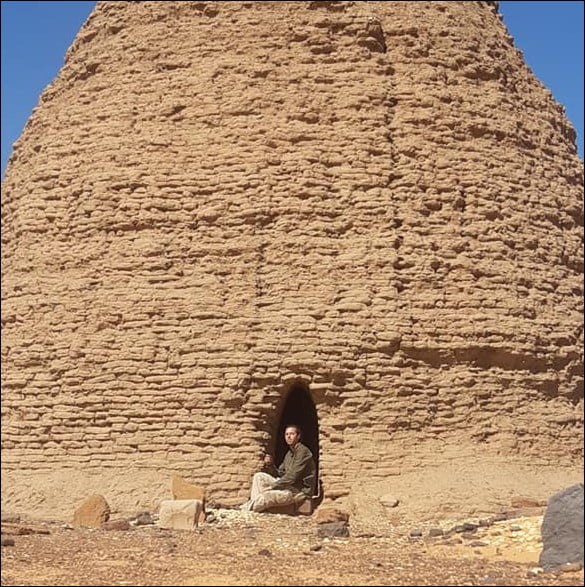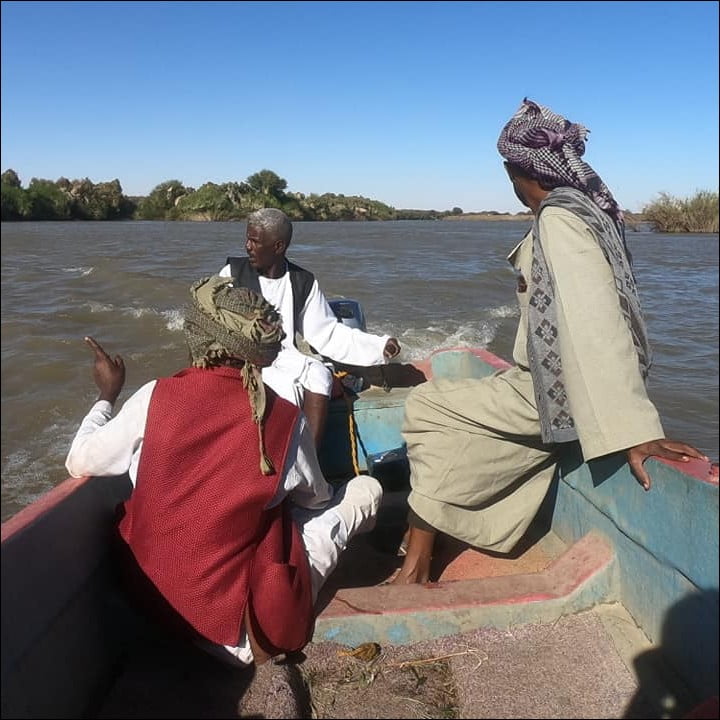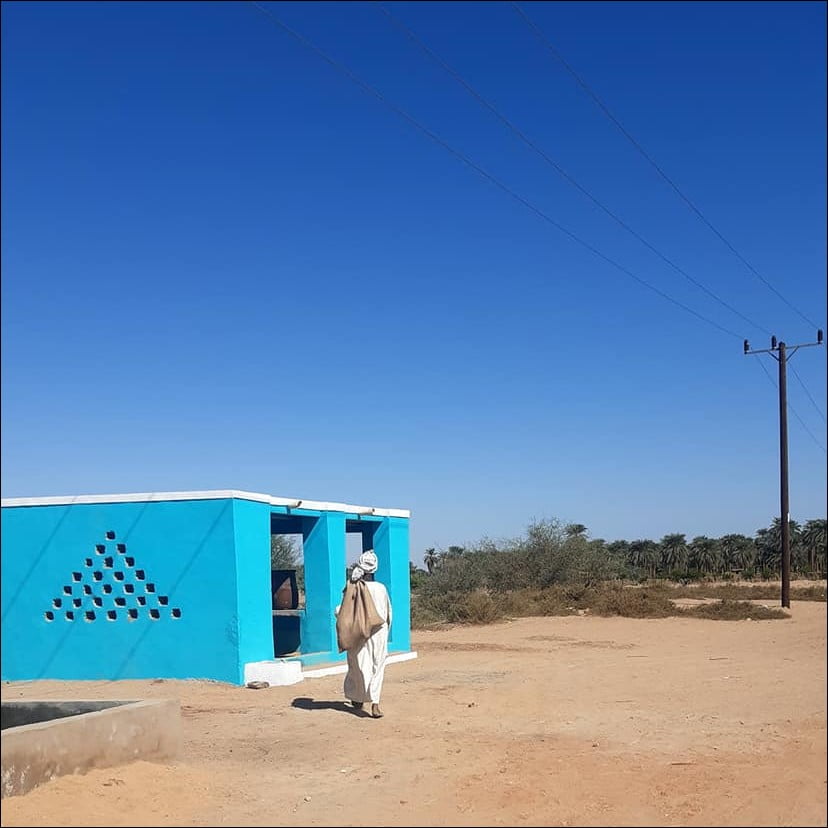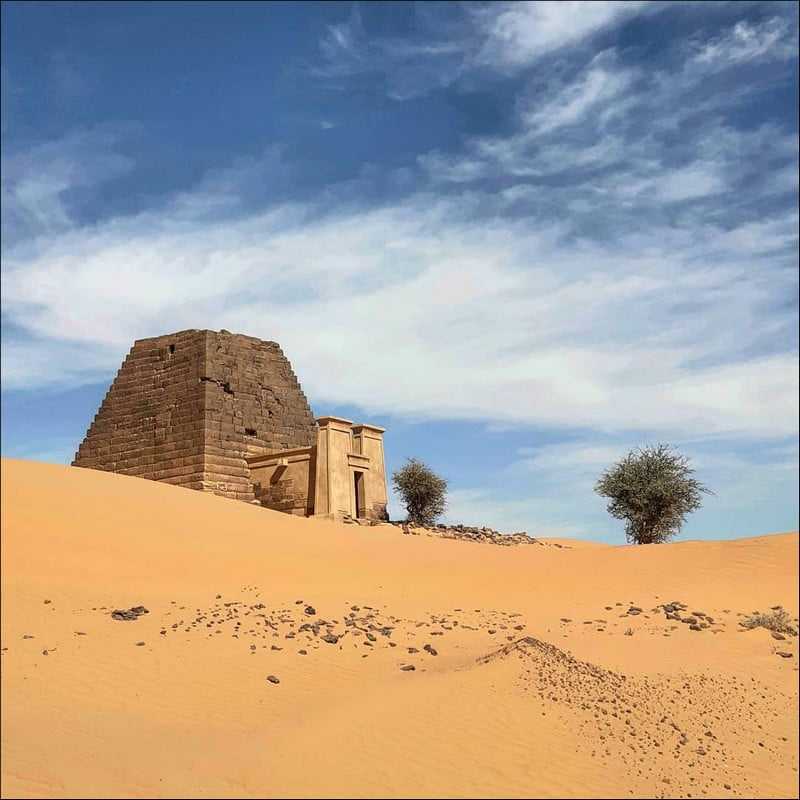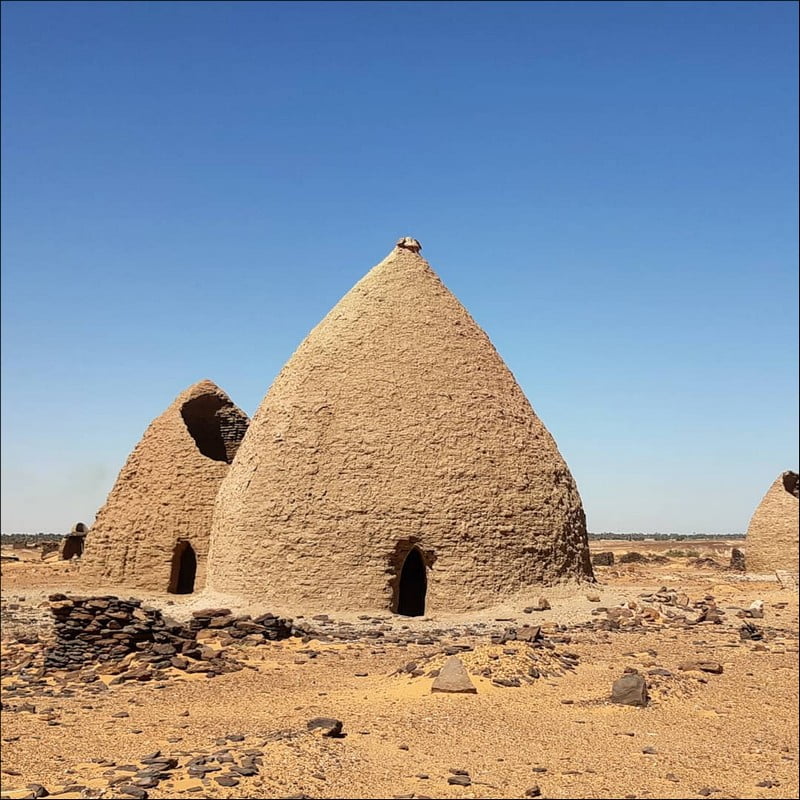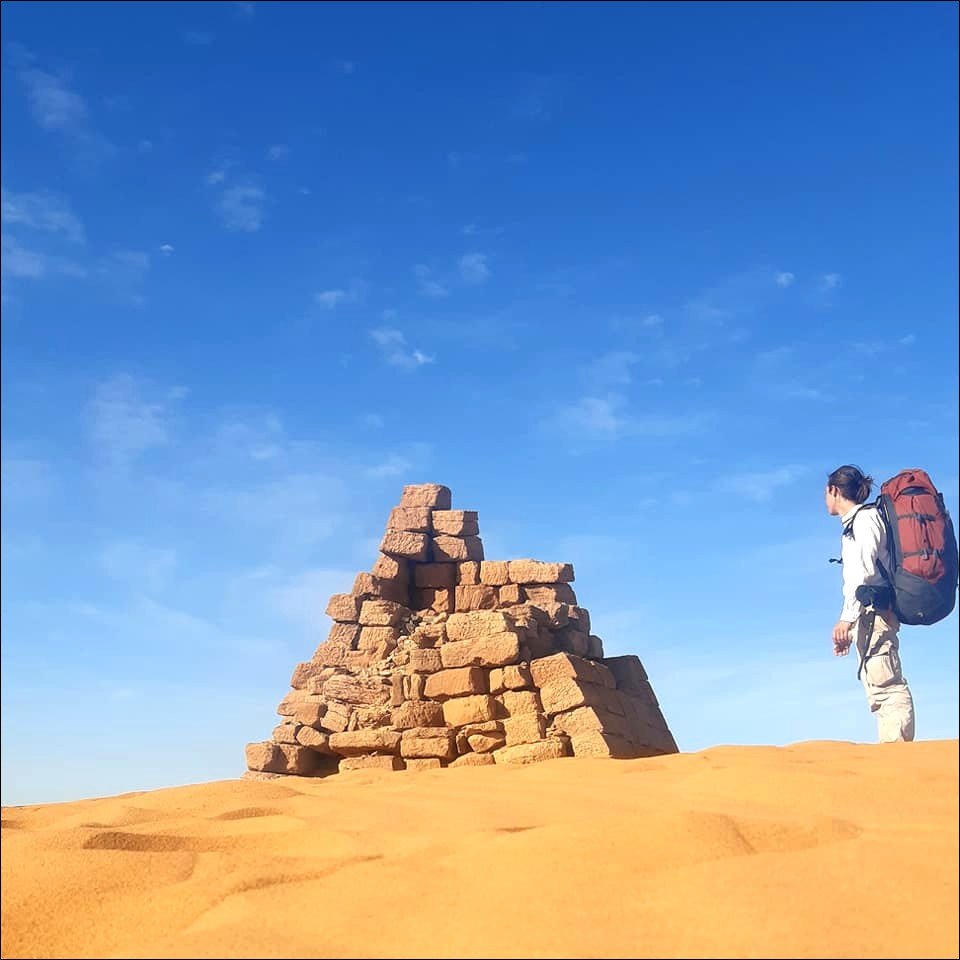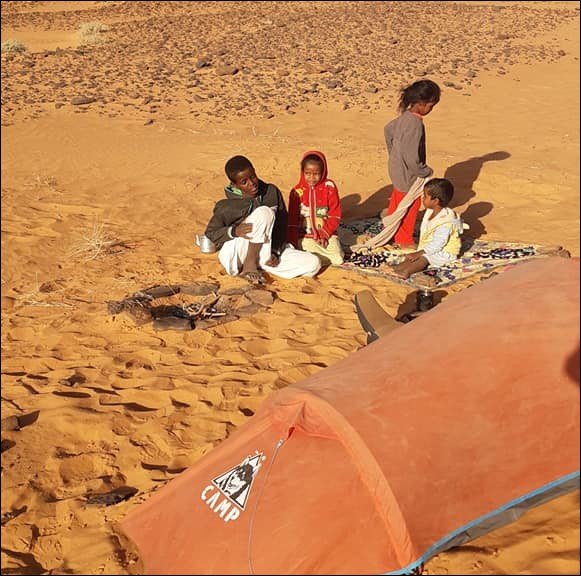 More details for traveling to Sudan
Feel free to use the comment space if you want to know something that is not in this guide. I will answer them quickly and it will allow me to complete the article. And good trip!


____________
¹ Haram : Forbidden by Islamic law : opposite to halal. (↑ Back)
² Sharia : Islamic law. (↑ Back)