▶ Destinations ▶ Iraq
 
Lalish, the holiest place of Yazidi people, located in Iraqi Kurdistan
Find in this travel guide more about the Yazidi culture and religion, and also tips and informations to know how to travel to Lalesh. Ho to get there, where to stay, when to go and so on.
What is Yazidism?
Yazidism is one of the oldest religions in Mesopotamia. The Yazidis are monotheists, they believe only in Xwede, their only god. The sacred books of Yazidism do not exist and the rites are transmitted orally, so it is not possible to convert to the religion. Moreover, they speak almost exclusively Kurmanji, a Kurdish dialect.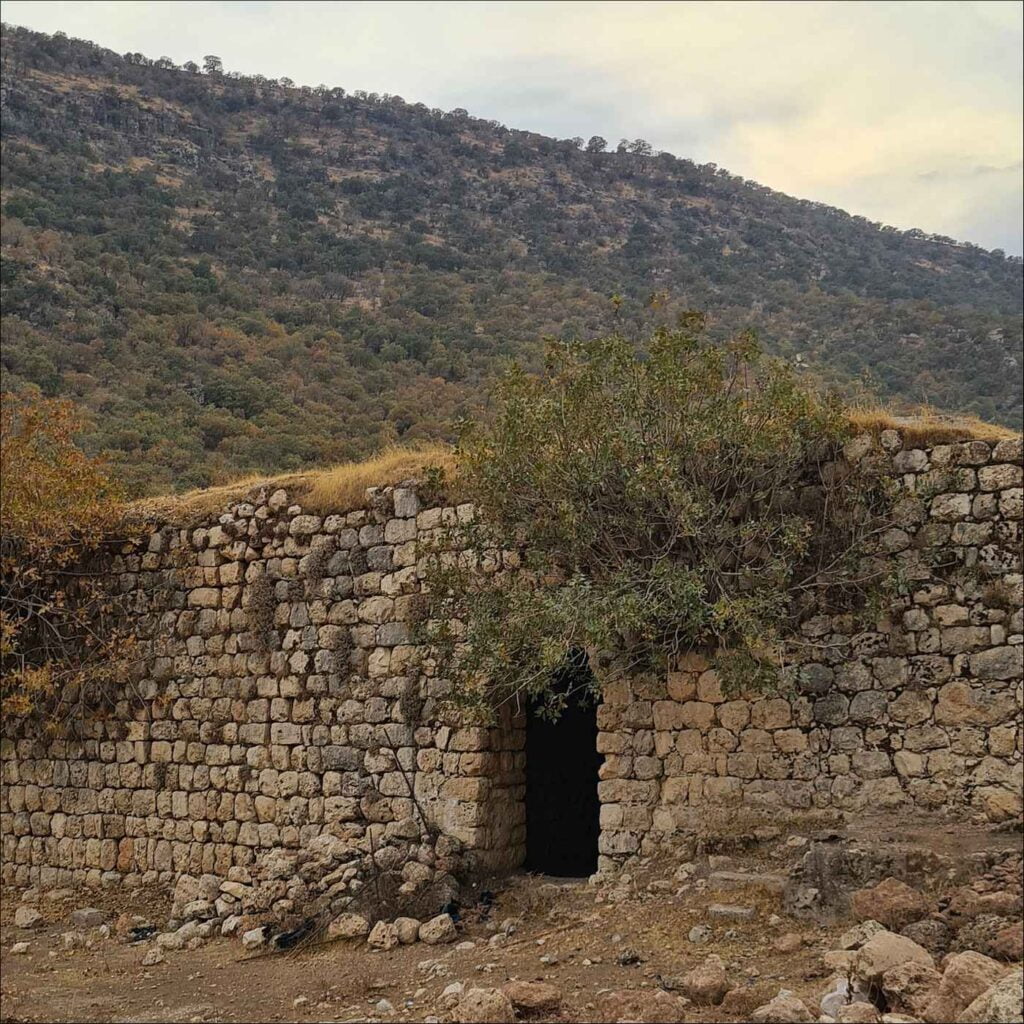 The Yazidi calendar is believed to have begun nearly 7,000 years ago, long before that of Christianity and Islam. Yet the religion has adopted some of the criteria of the latter two using them differently, which has done a lot of harm to Yazidism over time.
A persecuted peoples
This community has always suffered strong persecution, especially by their differences with Christianity and Islam. For example, one of the figures they worship, Malek Taous, is considered the sheitan by Muslims. Therefore, Yazidis are considered devil worshippers by Muslims.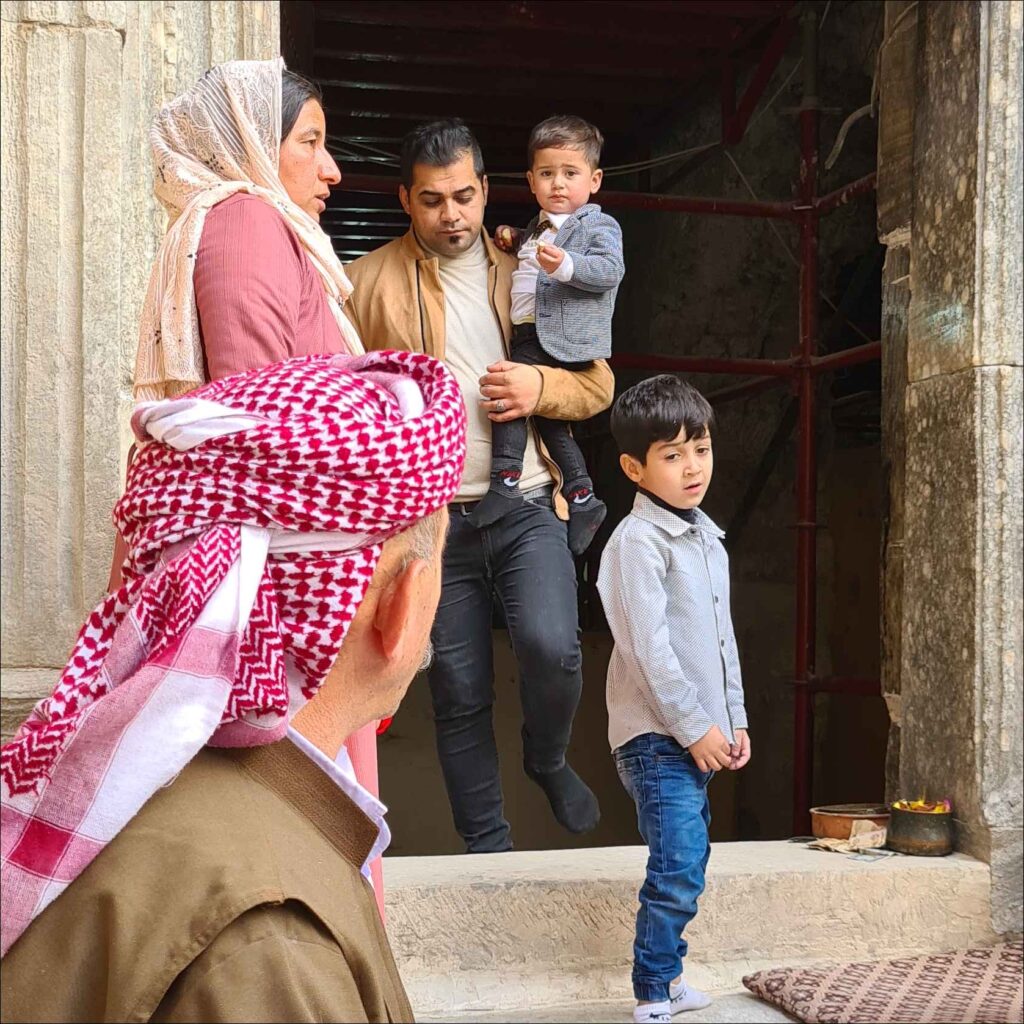 The Yazidis (ezdi) have suffered numerous genocides and violent " ethnic cleansing" caused by the Islamic State or al-Qaeda. Especially in 2014, when Daesh besieged many faithful on the heights of Sinjar. Thousands of Yazidis have come to take refuge around Lalish (or Lalesh) in Iraqi Kurdistan, or in the less accessible areas of the Kurdish mountains to be at peace.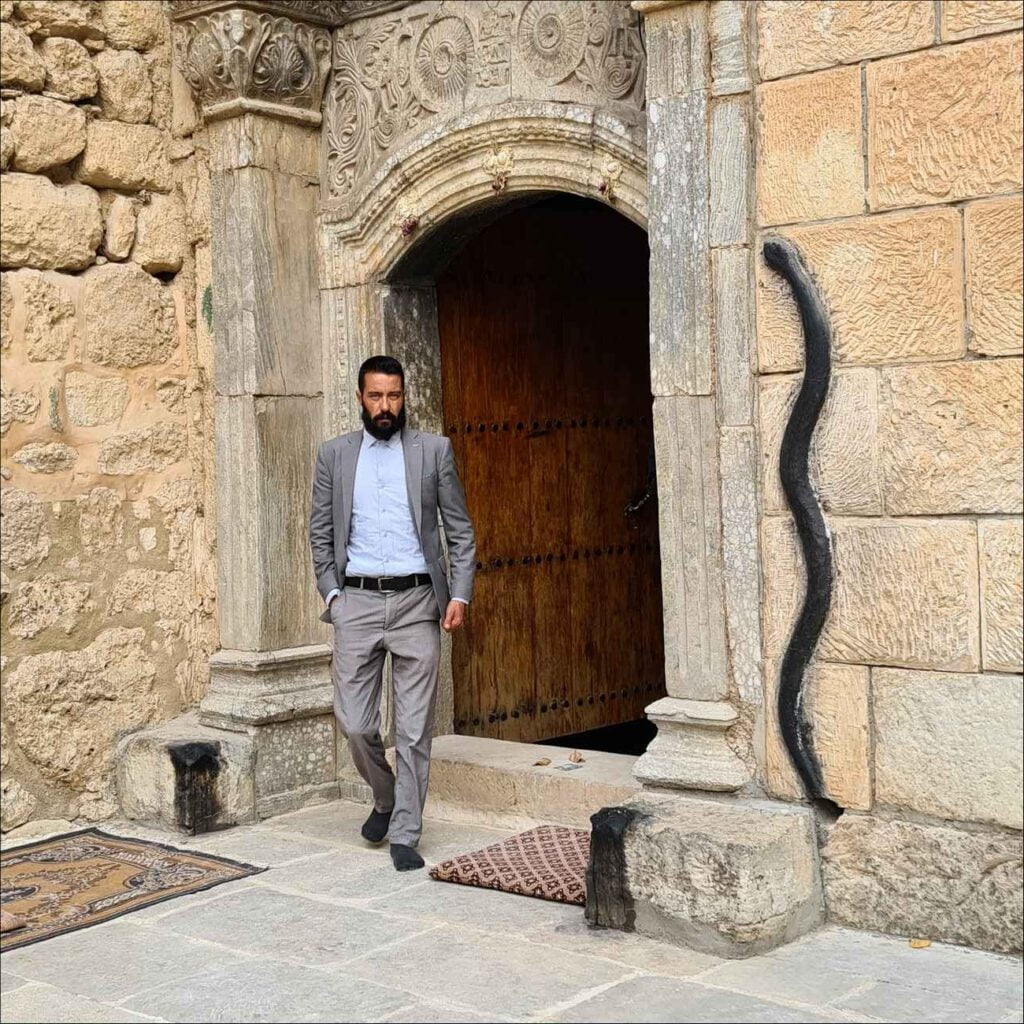 Many sources will tell you about a number of practitioners in the world but in reality all these figures are only approximate because, given these dispersions of Yazidis around the world for ages, they are unquantifiable and their number remains largely underestimated. Religion today tends to disappear since they normally evolve in a caste system and diasporas prevent this. Not to mention the way religion is transmitted.
What is Lalish?
Lalesh, or Lalish, is the holiest place of the Yazid religion. For believers, this is where the world would have formed, but sources indicate that Lalish has existed for nearly 6,000 years. It was here that an important figure of Yazidism, Sheikh Adi, settled. He is the man who reformed and oriented religion to become what it is today. His tomb is located here, and a whole series of rituals must be performed before reaching him.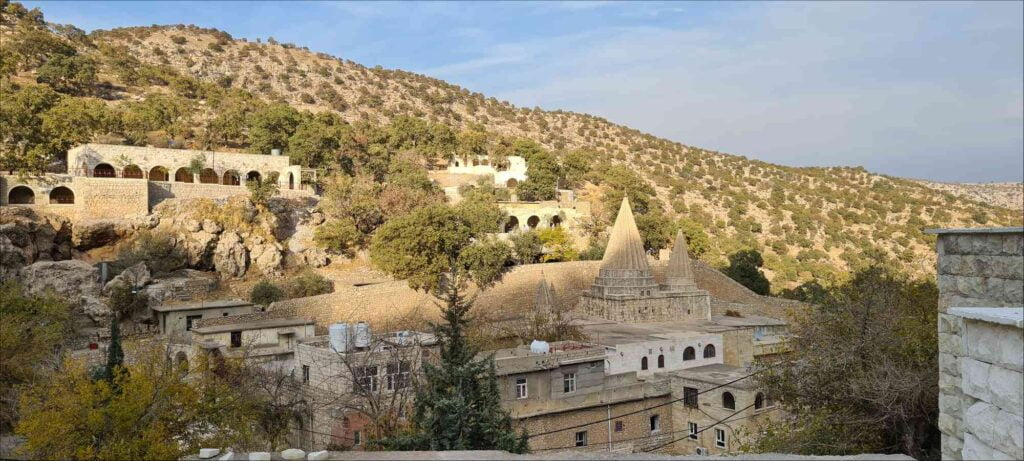 The faithful embrace all the walls, doors and even the floor. The threshold of each door must be spanned because Yazidis believe that angels rest there. Arriving at the mausoleum, we pass in front of springs hidden in small caves. The water is sacred, many faithful come to drink it and baptisms are carried out.

Arrived at the tomb of the Sheikh, it is necessary to make 3 turns around, undo a knot and then redo it 3 times in a row by making a wish. By untying the first knot, it is a vow that has been freed from the faithful precedent.

The same greeting prayer continues in the next room, filled with old jars of ceremonial oils, where you have to throw a scarf 3 times in a row with your eyes closed on a stone. In truth, these rituals are more complex and more numerous, but they are the main ones. Also note that the entire sanctuary of Lalish can be visited barefoot, regardless of weather conditions.

Yazidis are expected to go to Lalish on pilgrimage at least once in their lives.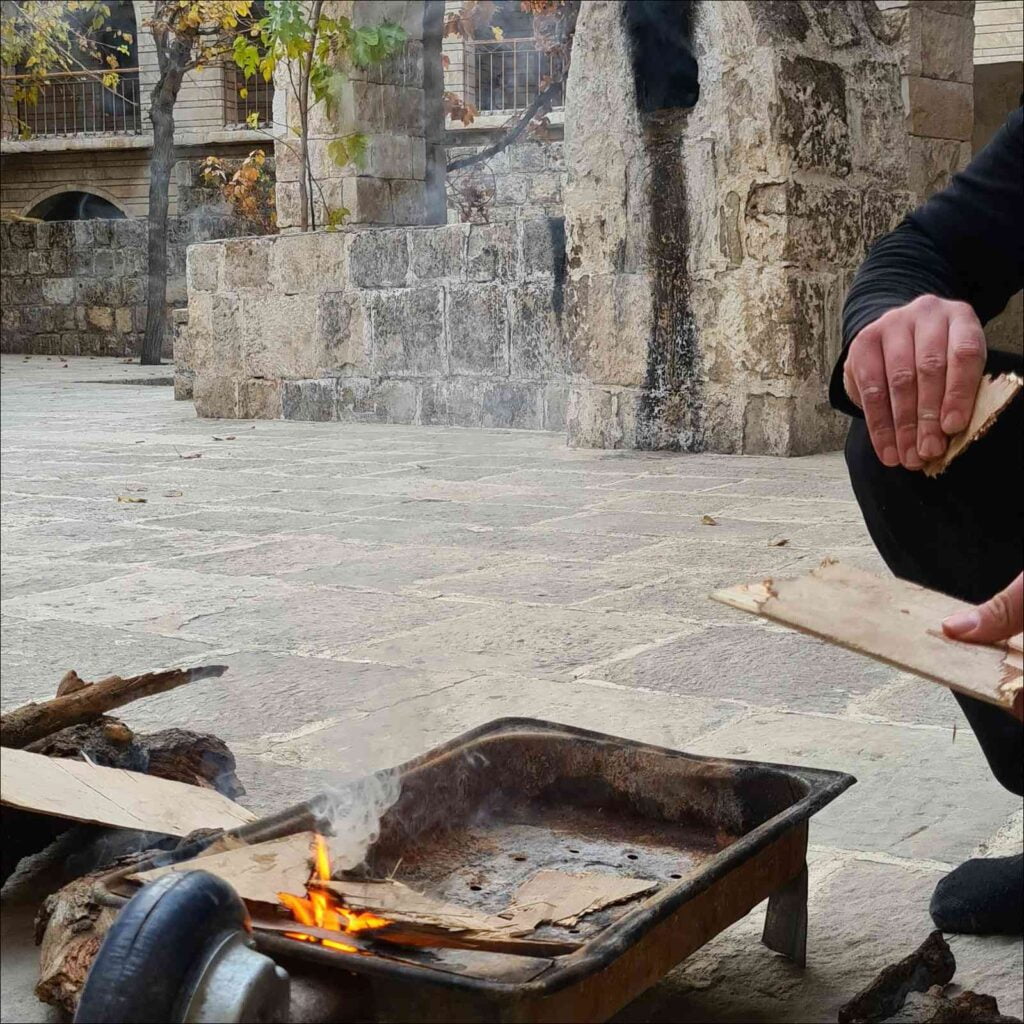 The best time to visit Lalish
Culturally speaking, the best time to visit Lalish is in April. Yazidis celebrate the New Year every Wednesday following April 13, named after "Çarşema Sor". Especially since the climate is perfect at this time.
🔎 When to travel to Iraqi Kurdistan?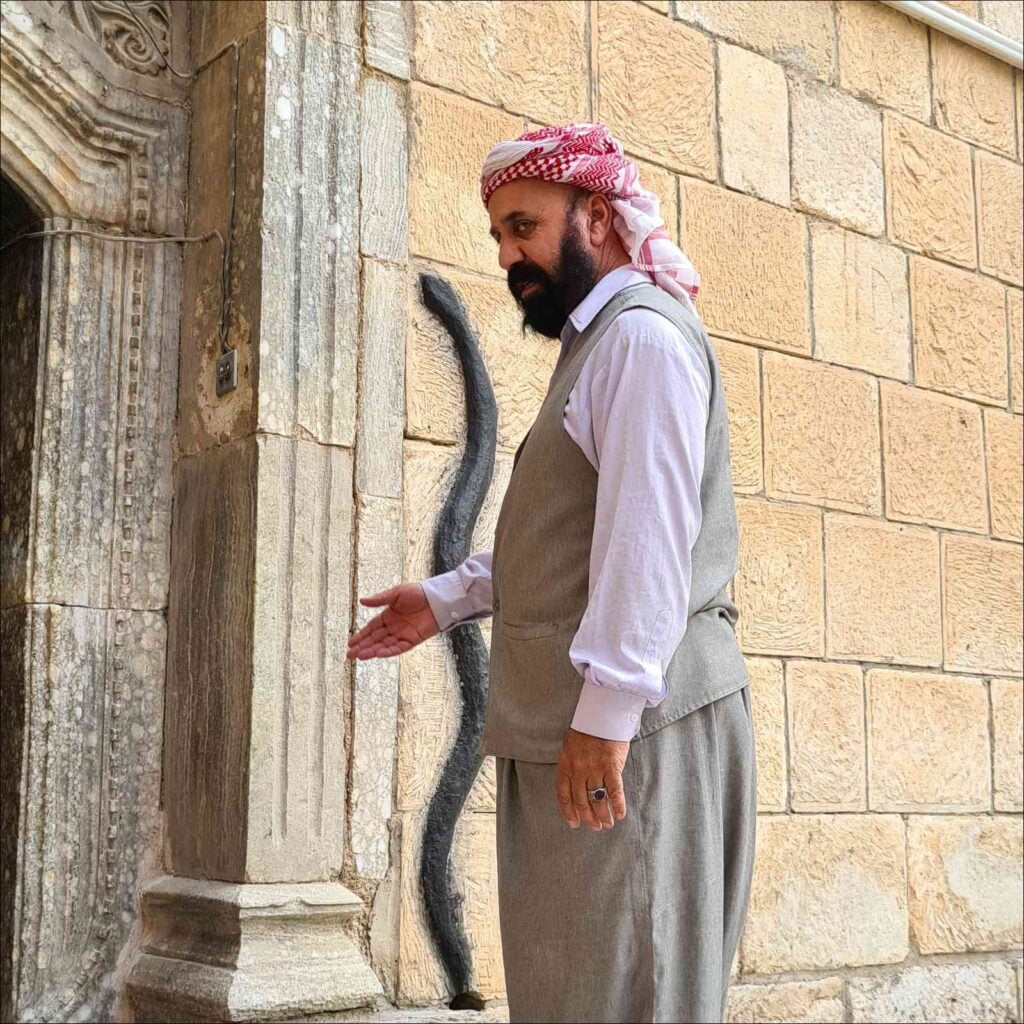 How to get to Lalish from Duhok
Lalish is about 50 km from Duhok. It is very easy to get there hitchhiking as I did. If you decide to go there by taxi (which I did to get back) you will have to pay about 20,000 IQD.

By the way, you can visit another Yazidi village very close to Duhok. There is an important mausoleum up there, that of Noah. It is located about 15 km south of Alqosh, a very ancient Christian city.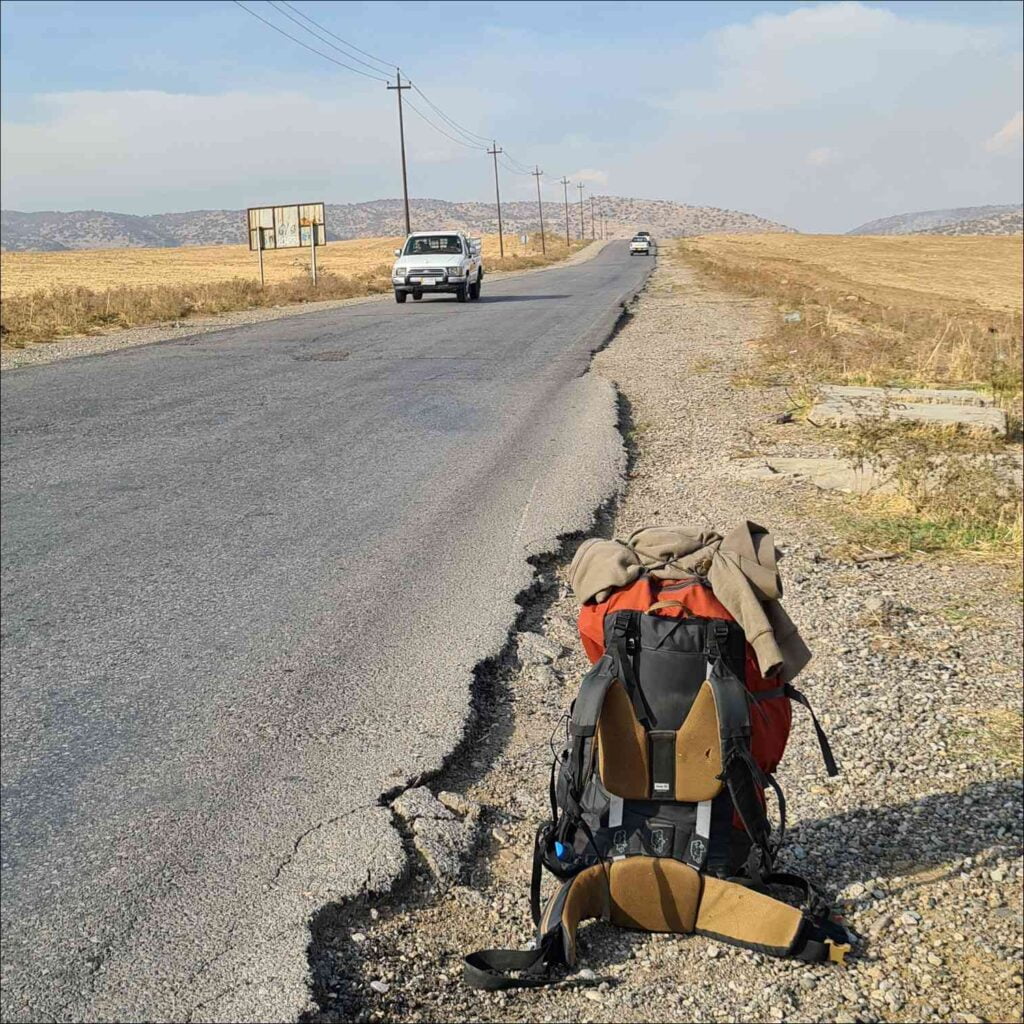 Where to stay in Lalish?
You should know that there are no hotels in Lalish, absolutely nothing. You will have to return to Duhok or camp on site. If you choose the latter, make sure you have passed the Peshmerga checkpoint again just before returning to Lalish. If they see you coming in but not coming back, that can be a problem.

In fact, only one family currently lives in Lalish to guard the premises. It is said that only God lives in the valley, so no one else should dwell there.