▶ Destinations ▶ Morocco
 
Ait Ben Haddou is a village located in the Ounila Valley, near Ouarzazate. A Moroccan Berber-style place highly visited by tourists traveling in the Kingdom of Morocco. A must-see place if you are moving aroung in this area.
📍 See Aït Ben Haddou on the map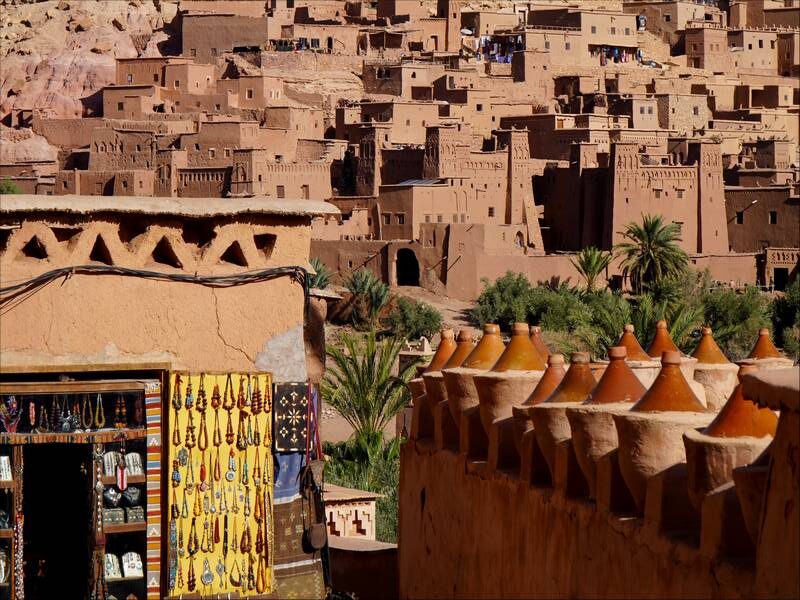 The historic site is a ksar : a fortified village in North Africa. "Ksar" is an Arabic name. "Ksour" is its plural. "Igrhem" is the official name : in Tamazight language.
The Ounila Valley and its history
Who are the Berbers?
The Berbers are an indigenous ethnic group living in North Africa. They are distributed in many countries from the Mediterranean to the Sahel and from eastern Mauritania to the far west of Egypt. The Berbers were present before Arab colonization.
 
Culture
Since then, the culture of the ethnic group has been influenced by Arabization and Islamization. However, the Berbers still have their own language and script: the Tamazight (ⵜⴰⵎⴰⵣⵉⵖⵜ).
 
Amazigh
Berbers prefer to be named Amazigh, which is the native name and means "free peoples".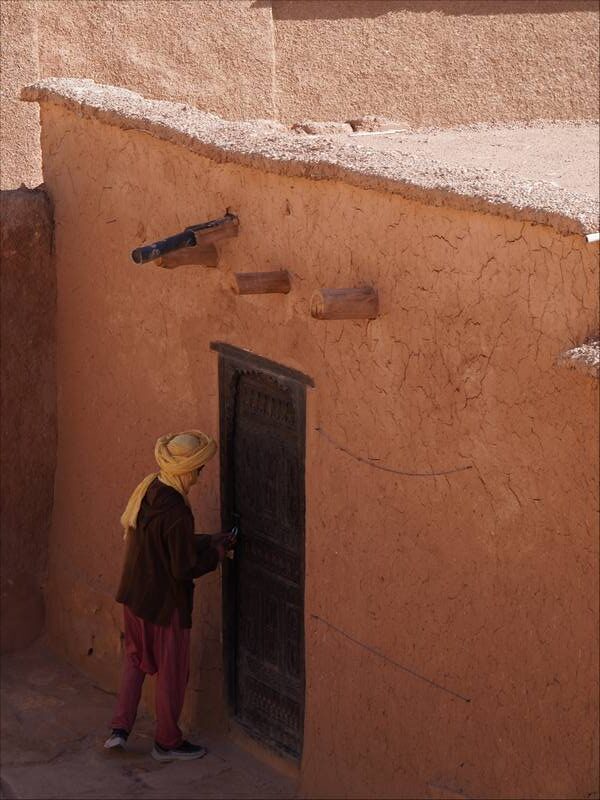 The Berbers of the Ounila Valley
The Berbers settled in the Ounila Valley and fortified their villages to protect themselves from attacks by other ethnic groups and tribes, as well as looting of their food and supplies.

Among others : cereals, olives, honey, dates, oil, but also jewelry and other expensive goods. The ksour also ensured optimal preservation of the food in the harshest climates.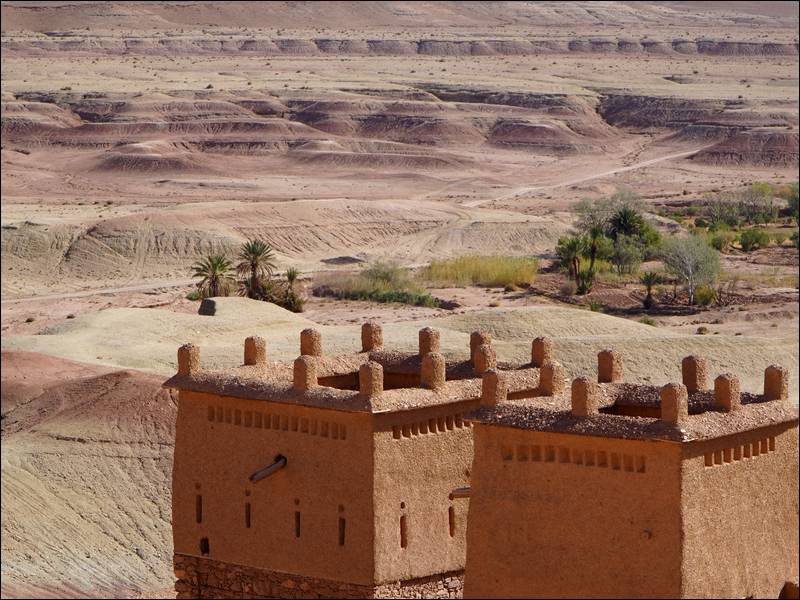 The caravan route
Ait Ben Haddou was an important stop on the caravan route. Indeed, merchants left Timbuktu (Mali) with spices, gold, slaves and various goods that to exchange for salt that the region was full of.
 
Salt
Salt was very important at the time that it was used as a currency. Not only in Africa by the way. Take a look at the etymology of salary… Yes, it comes from there.
 
The caravan itinerary
Camels and caravans crossed the Sahel, the Sahara, the High Atlas Mountains, then stopped in Marrakech on the famous Jemaa el-Fna square : the final step before others start different itineraries.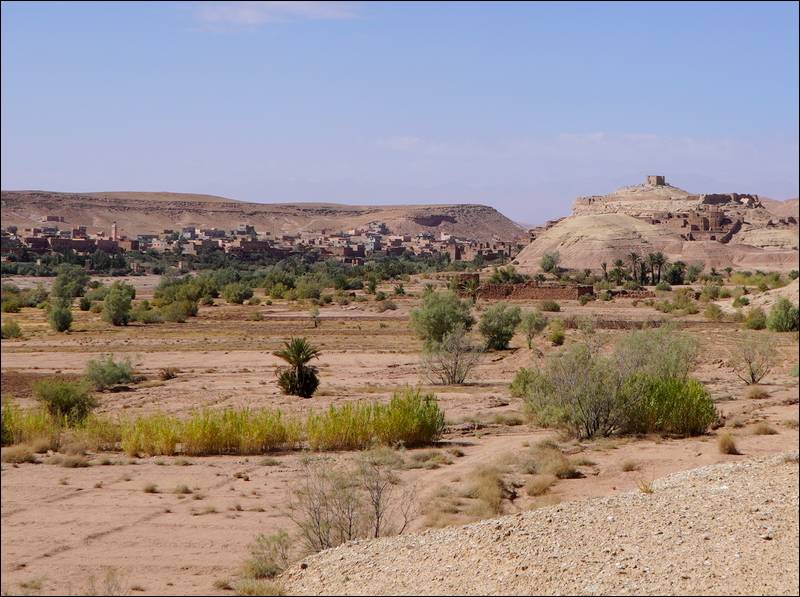 The Ksar of Ait Ben Haddou
Kasbahs
The Casbahs, or Kasbahs (Tighremt in Tamazight language), in the Ounila Valley are large buildings that were the places of residence of the noblest families. They are kind of citadels inside the ksour. Keep in mind that "casbah" differs between regions and countries. Indeed, an fortified village or an old military structure may have the same name in another geographical area.
Aït Ben Haddou has 4 casbahs inside his ksar. Most of the large neighbouring villages have at least one. They are recognizable by their medieval appearance and are presented as a castle with watchtowers.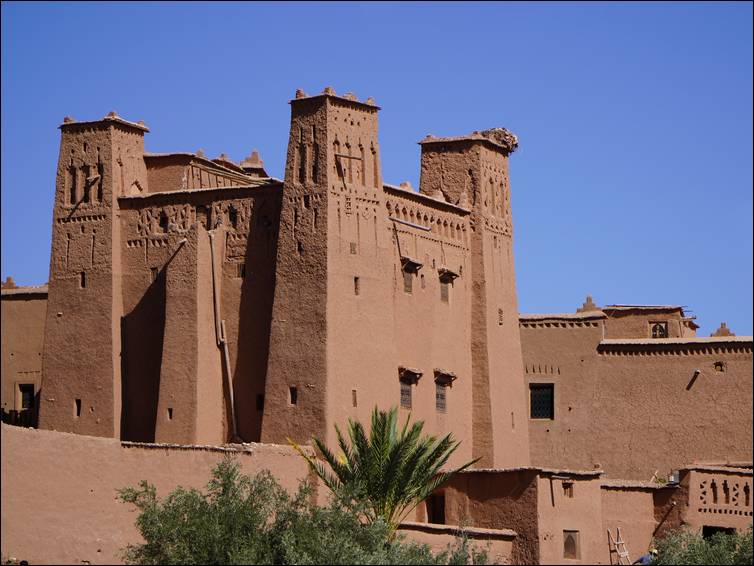 Structure of the ksar structure
The structure of the buildings is made of wood and the walls are made of soil, clay and straw mixture. That's why there are many ruined villages that you can notice on the road.
 
Restorations
Indeed, these materials do not last over time. It only takes a few years to deteriorate significantly. Thus, Aït-Ben-Haddou, the largest and most famous ksar of the valley, is constantly maintained. Mostly with UNESCO help and a third party affiliated (CERKAS).
The ancestral methods are therefore preserved and perpetuated in this Berber village, making it an increasingly popular destination for travelers in Morocco.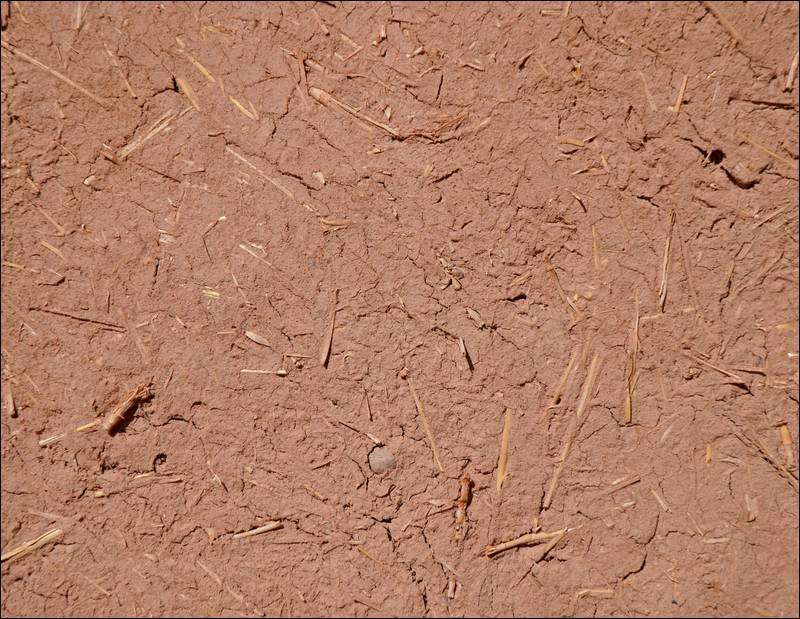 Things to do in Ait Ben Haddou
1. Hiking in the valley
Walking on the caravan route is a good activity to do. Especially when the wadi is full, in which case you can even bathe in salt water. Indeed, the wadi Asif Ounila is fed by the Atlas springs and the water carries all the salt with it. You can see the whitish layers when the wadi is dry.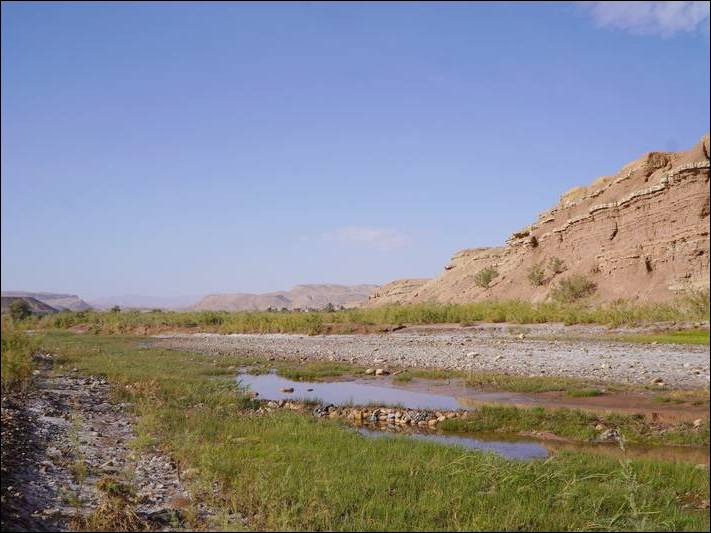 2. Discover the wildlife of Ait Ben Haddou
Still in the valley where the wadi passes, biodiversity is interesting to observe. If you are a nature lover, this is a good thing to do in Aït Ben Haddou.

Having spent several afternoons there, I was able to observe aquatic turtles, giant mantis, agamas (very large lizards), squirrels, fennecs, tree frogs and many birds. Chameleons are present, they hide in olive trees but you have to be patient to spot them.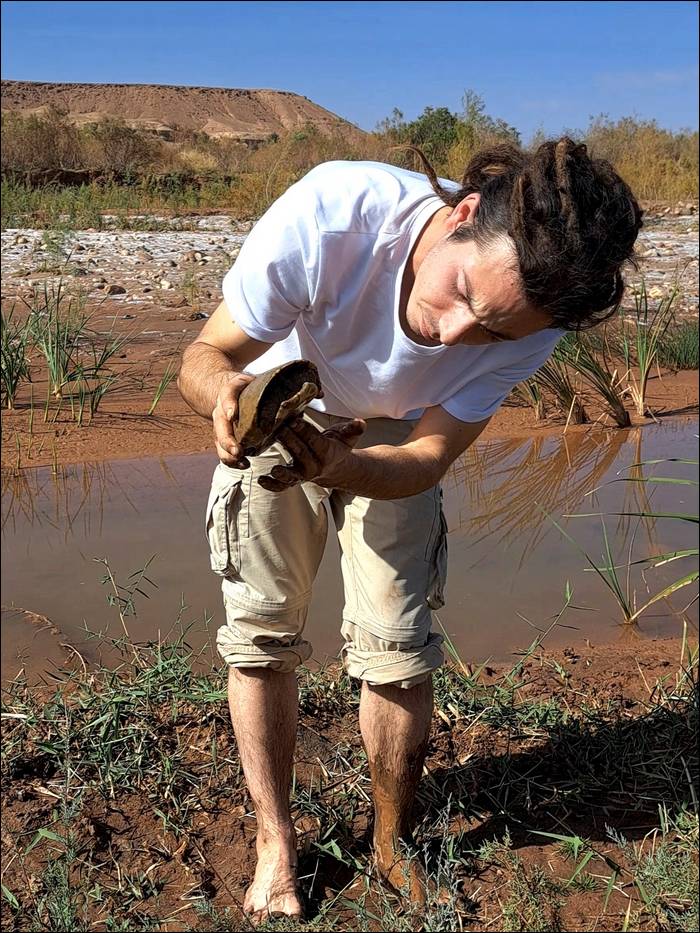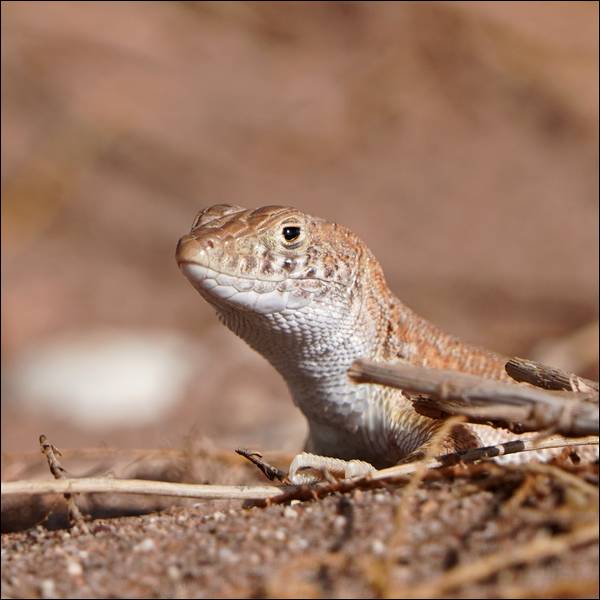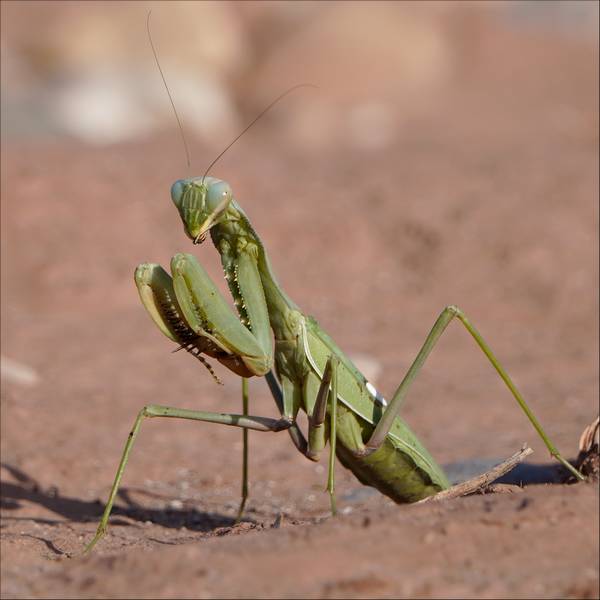 3. Visit similar villages to Ait Ben Haddou
Aït-Ben-Haddou is renowned for its remarkable maintenance and size, but it is not the only one to discover so far! You can reach others by hiking or by vehicle. These are much more authentic since there are no tourists. They are not "denatured" by souvenir shops everywhere for example.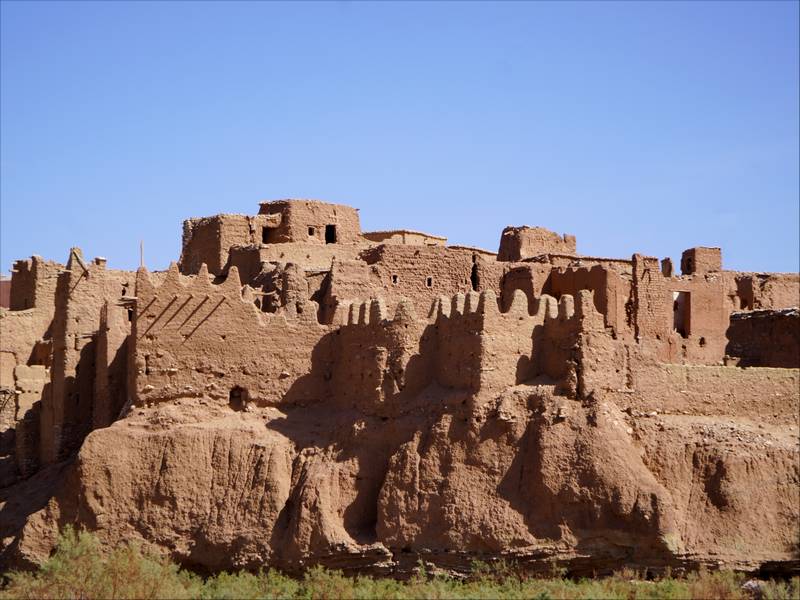 Ksour in the Ounila Valley
If you come from from Marrakech or Ouarzazate, you will mostly take the road to Tazentoute, which will make you see a tiny part of the valley. If you are driving by your own, prefer to go through Telouet to see the Ounila Valley in its entirety. There are many more bends, but you will overlook many beautiful places to see and visit.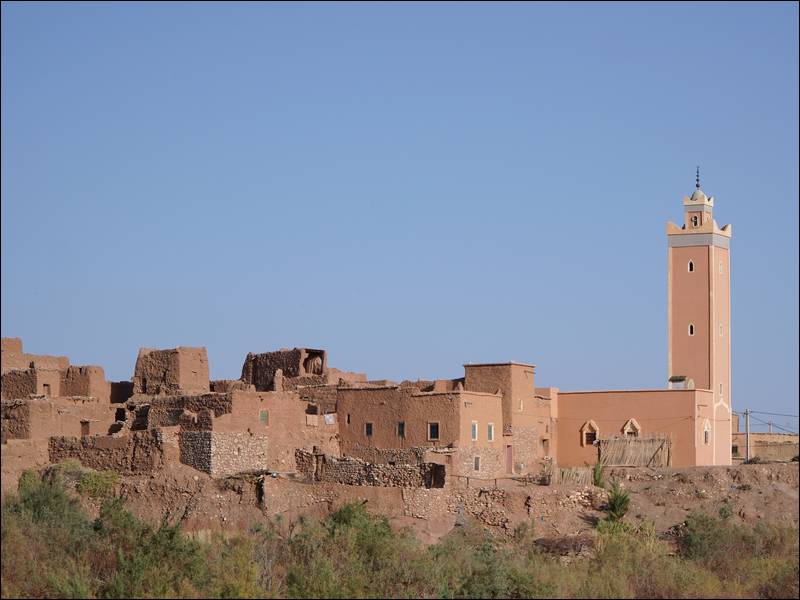 Ksar Itlouan
Just a few minutes walk from Aït Ben Haddou, you can visit Ksar Itlouan and its casbah.
4. Hiking in the mountainous area
Aït Ben Haddou is located at the gates of the High Atlas, the landscape has a mountainous relief. As much to tell you right away, you will not find a tree in these areas. It is therefore advisable to visit them in the morning and bring enough water.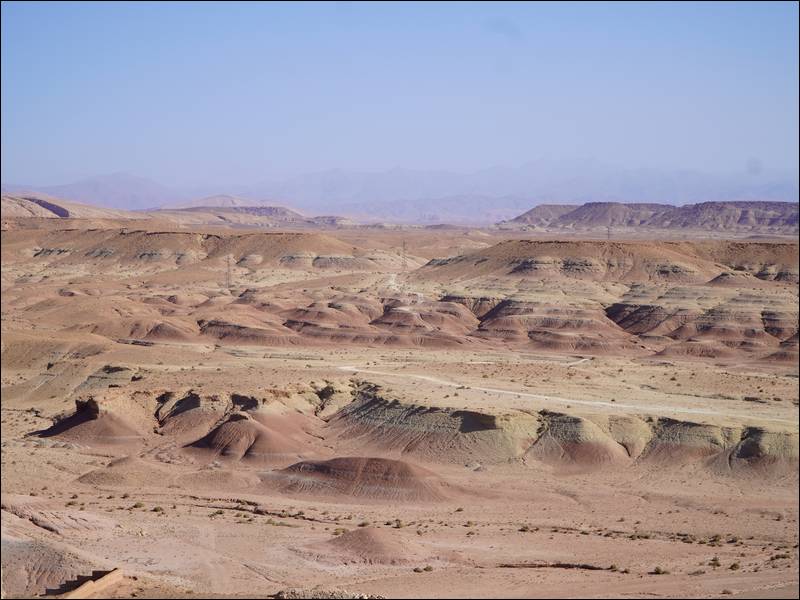 5. Search for stones and fossils
The region is full of kind of stones. You'll find plenty of them in the shops, but you can also find them yourself. For example, there is quartz, amethyst and many sand roses. You can also find some fossils, they are a lot and the area is known for its trilobites.
Did you know?
Cinema
Many shootings took place in Aït Ben Haddou. We can mention some of them among about twenty: The Mummy, Prince of Persia, Gladiator or more recently some episodes of season 3 of Game of Thrones. If you are interested in cinema, you could visit the Atlas studios located in Ouarzazate.
 
Modern city
The modern vilage only exist since for about sixty years. Since its popularization through cinema, then by the classification of the ksar as a UNESCO World Heritage Site, which has started tourism activity. These elements triggered its creation and development.
How do I travel to Ait Ben Haddou?
How much does it cost?
There is no fees for the entrance. However, some may unofficially claim that it is.
 
How long to visit the Ksar?
A few hours are enough. The Ksar seems big but it is not so. I stayed there for several days because I like its atmosphere and tranquility but tourists make rather very quick visit. They come with big full buses, visit then leave. Aït Ben Haddou can therefore be quickly crowded as quickly deserted.
 
Stay in Aït Ben Haddou
There is everything you need to stay and sleep in the city. A wide choice of hotels, lots of restaurants and shops. All are mostly found in the modern part.
 
Guided tour in Aït Ben Haddou
I was very lucky to meet Jamal and his wife while I was hitchhiking from Marrakesh. He dropped me off in the city and arranged me a good hotel room. Having spent 5 hours with him, I highly recommend choosing him as your guide since it is his job and he has a lot to teach you. He si great! You will easily find him by asking the local peoples in the ksar.
How to get to Aït Ben Haddou?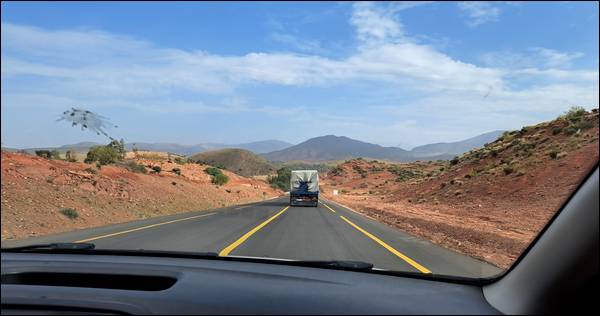 1. From Marrakech
You can use the bus company CTM or SUPRATOURS which goes several times a day in Ouarzazate for 90 or 100 MAD. From there you will have to go to the transport square (read the next section).
You can also take the GHAZALA company for 70 MAD or take the small local buses that cost less. Otherwise, hitchhiking still works but be sure to warn the driver so that he stops at Tabourahte.
Buses depart from Bab Doukkala Square.
2. From Ourazazate
You will have to go to the bus station to find a shared taxi. From there you can take a taxi for yourself or your group, in which case you will pay for all unoccupied seats ; Or wait for other travelers going to Ait Ben Haddou. Cost is between 20 and 30 MAD per person.
Taxis are located at the "Grand Taxi Tabount" station.
3. Hitchhiking
I hitchhiked to Morocco and it works very well. That's how I went to Ait Ben Haddou. Be sure to lower your thumb when you see taxis or buses coming as they might stop thinking you want to board with them.
 
How to get out of Ait Ben Haddou?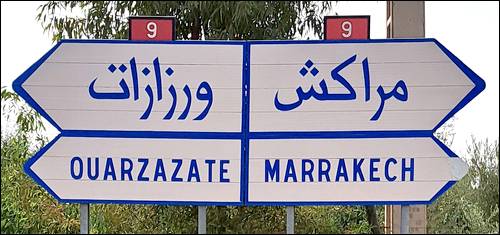 1. To Ouarzazate
You have to go to the transport square near the great mosque of the modern village. Taxis will drop you off in Ouarzazate for 15 MAD.
 
2. To Marrakech
Go to Ouarzazate (see previous section) and then go to the bus station to catch a bus.
The CTM bus station of Ouarzazate is located near the Royal Gendarmerie.