▶ Destinations ▶ Oman
 
Visit Al Hamra
The surroundings of Al Hamra are known for its few archaeological sites scattered in the mountainous terrain. There are rock engravings dating back several millennia.
Bin Salt Coleman's Rock
1.
Rock carvings of Bin Salt
A few steps from Al Hamra, in the wadi, are 2 archaeological sites. the first is called Bin Salt (also called Hasat Bani Salt Rock or Colman's Rock). The first name refers to the Sultan of the time who would have been saved from an enemy attack by climbing on the rock (according to the locals). The second comes from the American who made known to the world the existence of the rock engravings that are inscribed there.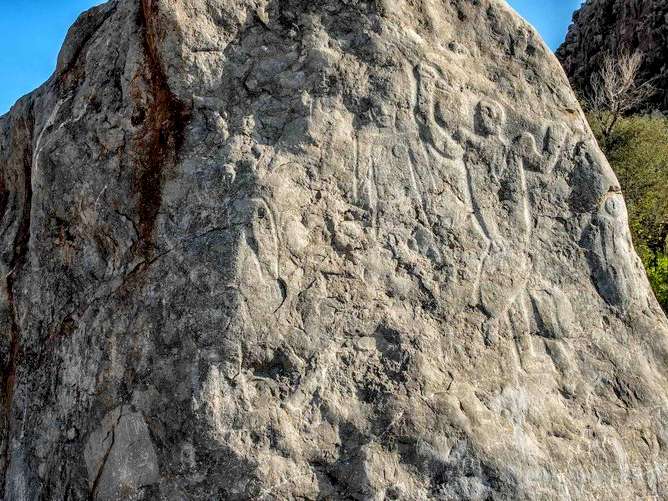 Petroglyphs
These petroglyphs depict women with muscular men. These engravings date back about 5,000 years. Unfortunately and go find out why, this rock has been suffering from degradation for years (while the place is full of other rocks) and has more recently been vandalized. During my visit, I could only make out a few heads with the naked eye and the grooves that make up the bodies only by passing my hand over them.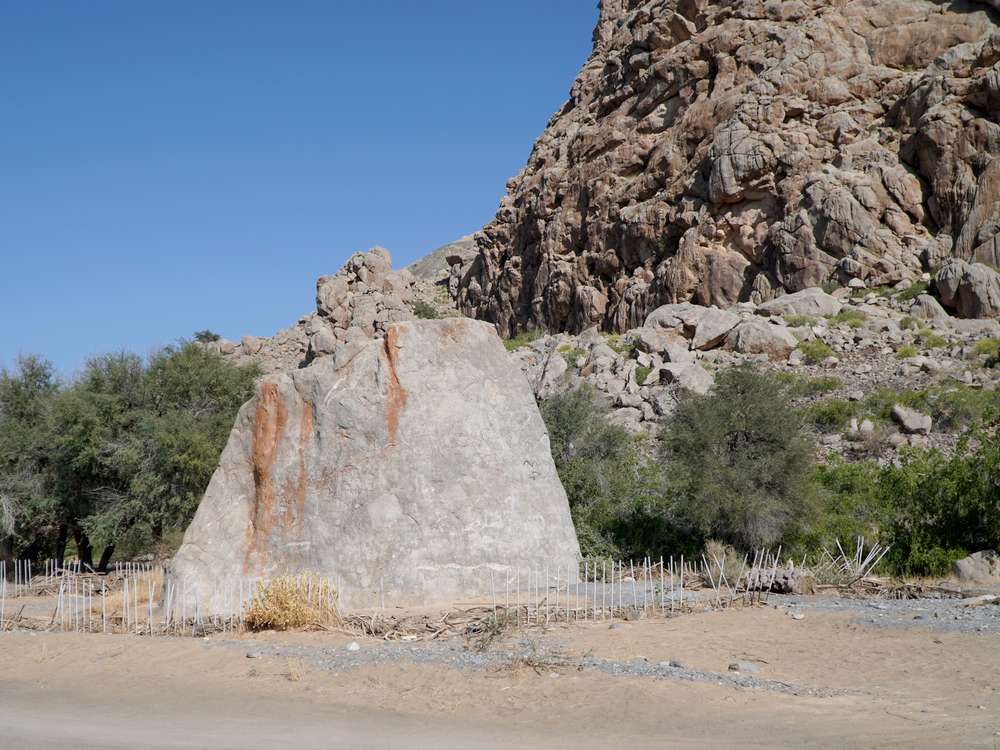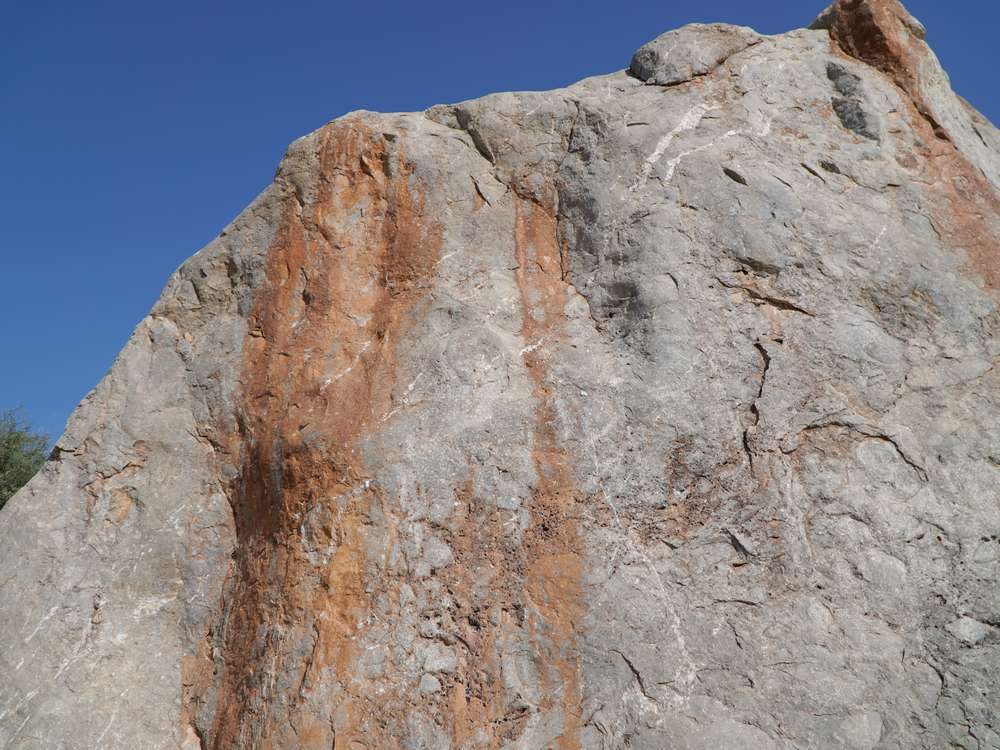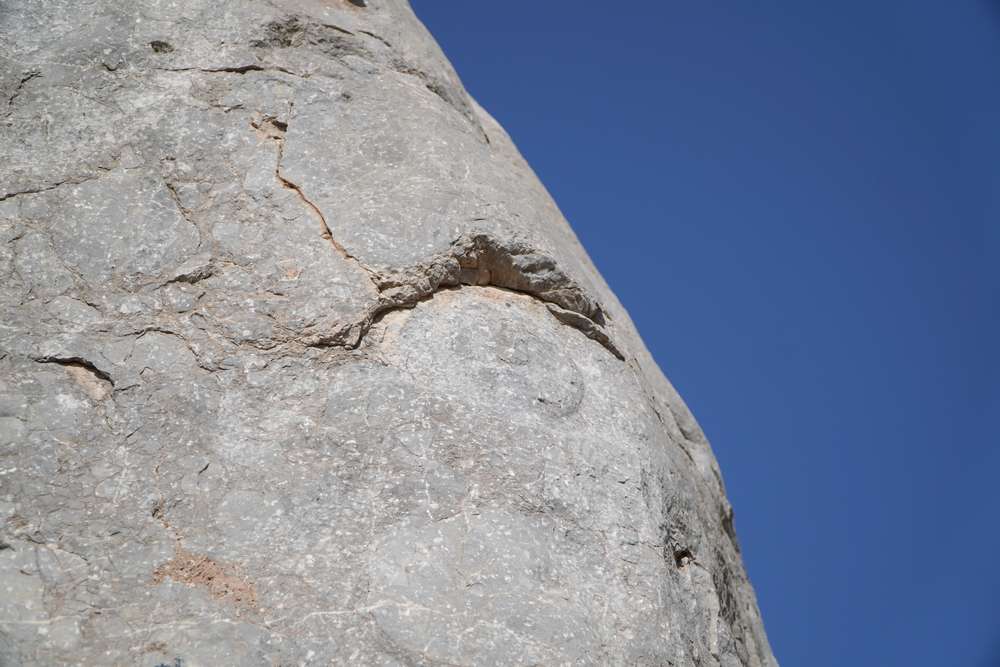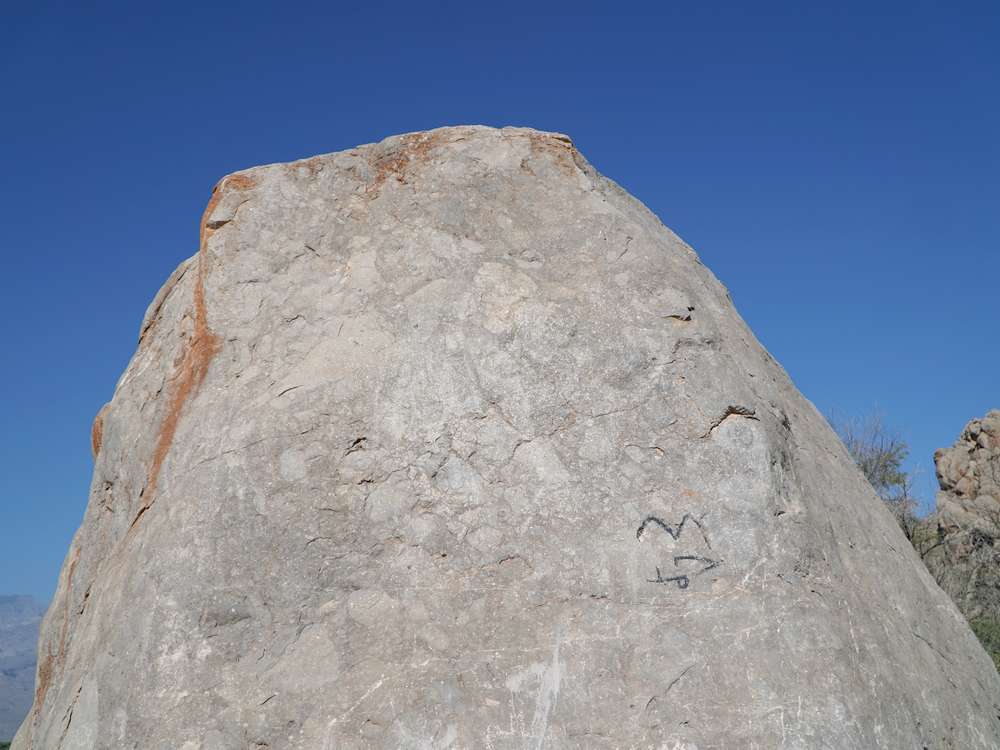 Tips for visiting
As you can see in my photos, we can hardly distinguish anything. In order to better distinguish the engravings, I advise you to come in the late afternoon or mid-morning. The sun's rays will bring out the shapes thanks to the shadows. I was there at the wrong time, in the middle of the afternoon.
2.
Second site
A few steps from the site preceding on the other side of the wadi, are other many petroglyphs scattered. Thank God they are spared. You will also find anthropomorphic engravings, riders on camels and what is thought to be a bovine (this one is big). The most recent are about 2,500 years old. Indeed, these sites have been used over a long period of time.

Most are inscribed on the rocks in the very first photo of this article.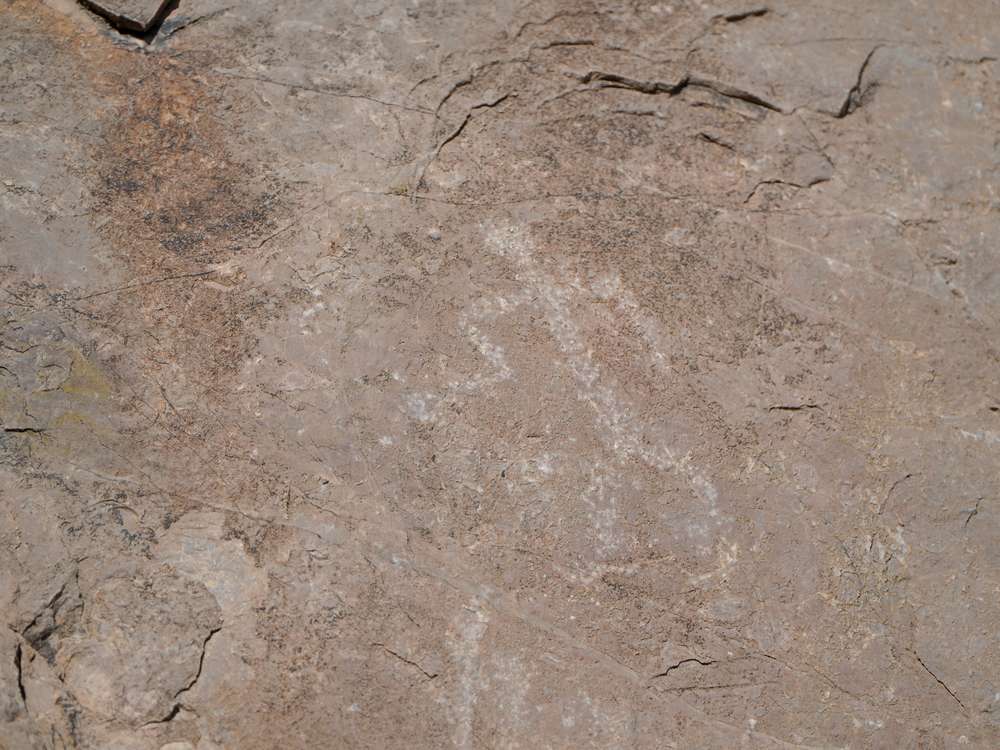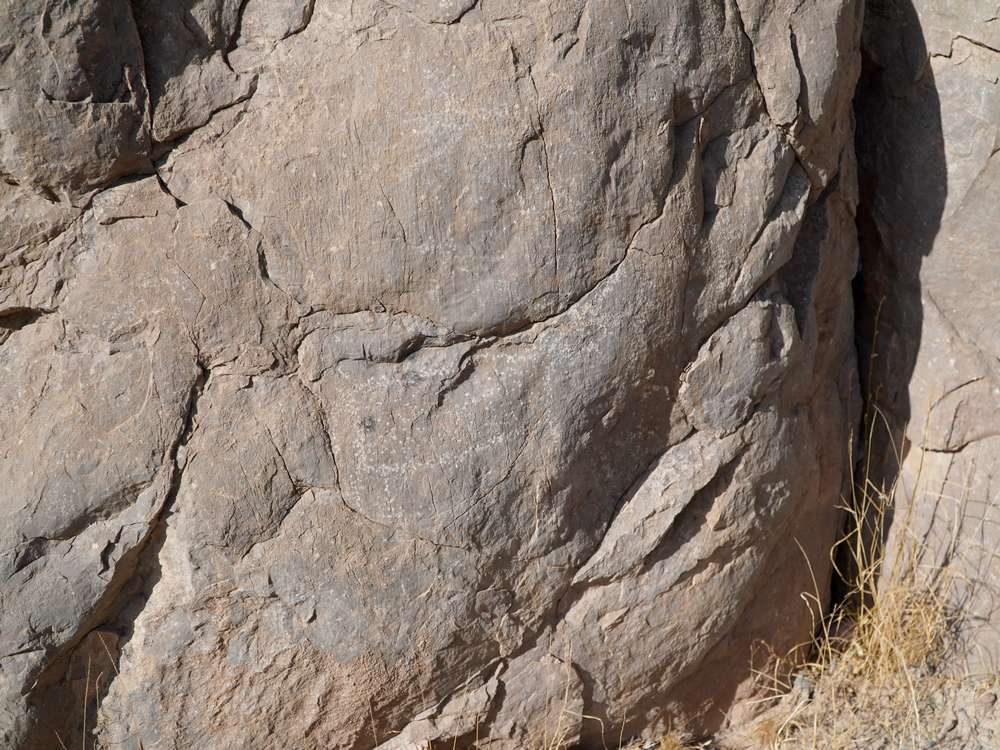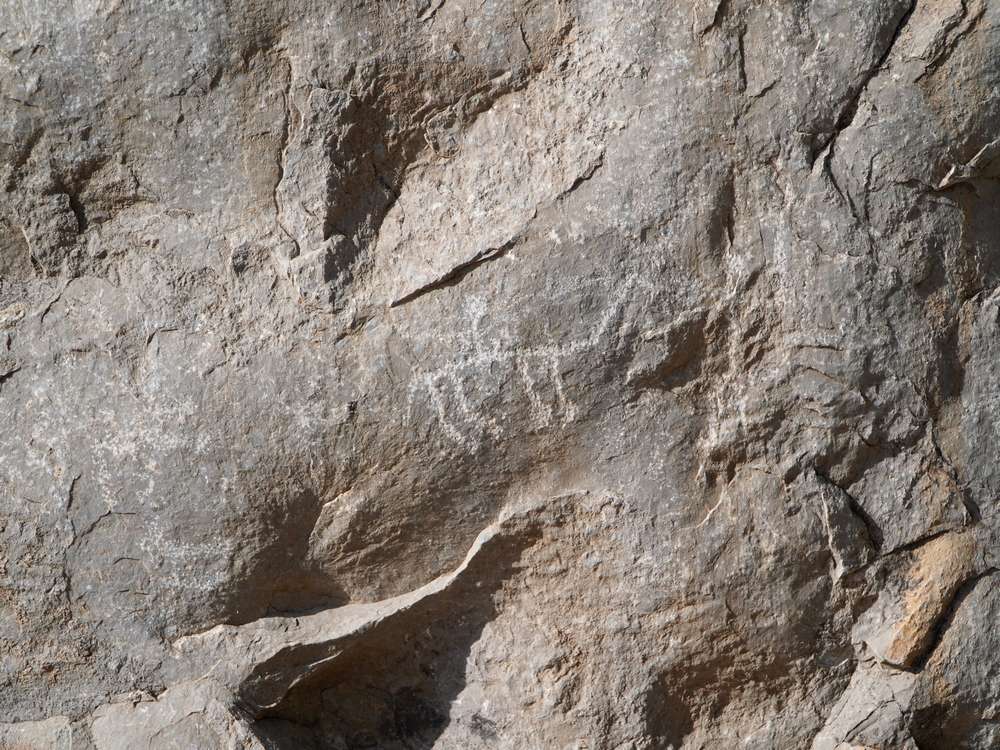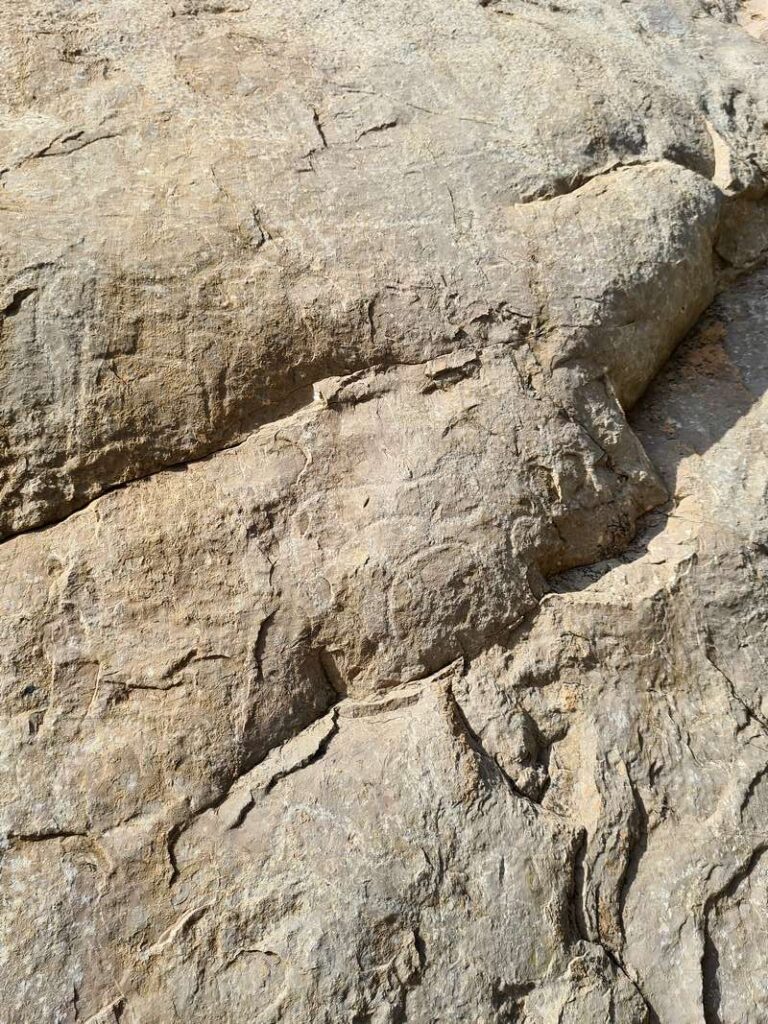 3.
Third site
In fact, on the road from Bahla to Al Hamra, there are several scattered sites. If you don't have time to do the 2 previous sites a little more isolated, you can easily stop by the side of the road to observe another one. This one represents riders on horseback.
4.
Harat Al Safah
Harat Al Safah is the ancient village of the city of Al Hamra, a few dozen kilometers from Nizwa. On the way to Misfat Al Abriyyeen, this is an interesting place to stop for a visit. Some houses are restored and others still inhabited. You can also visit a craft museum and see ancient activities carried out by the locals. His name is Bait Al Safah.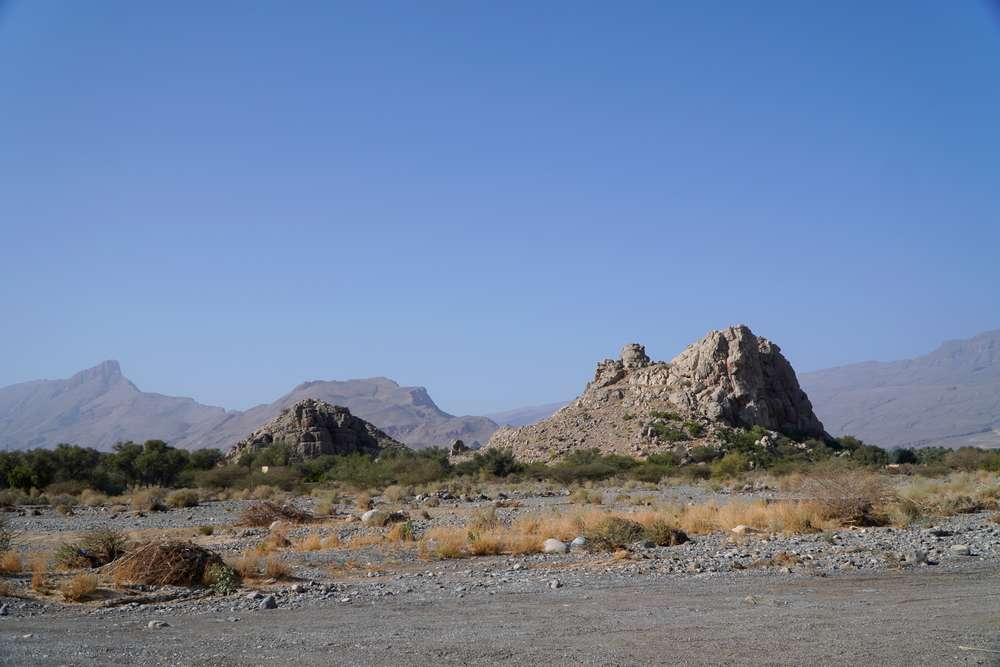 Things to do in Al Hamra & Ad-Dakhiliyah
Discover things to do around Al Hamra, Nizwa and historical places to visit throughout the Ad-Dhakhiliyah region in the north of the Sultanate of Oman.