▶ Destinations ▶ Iraq
 
How to travel to Iraqi Kurdistan
Everything you need to know to visit Iraqi Kurdistan in this travel guide. Whether you are a solo backpacker or accompanied by a tour guide or any tour operator, find out the essential points to know before traveling to Iraq: what to do, when to visit, where to stay, transportion, visas and safety.
Discover Iraqi Kurdistan
Kurdistan is a region shared between northern Iraq, northern Syria, eastern Turkey and northwestern Iran. What you will find in this travel guide does not apply for the whole of Iraq since it is divided into 2 parts:
● Federal Iraq
● Iraqi Kurdistan, which is an autonomous region recognized by Iraq.
 
Language and culture of Iraqi Kurdistan
The inhabitants of Kurdistan are Kurdish and speak Kurdish, which is very different from Arab culture. There are many different Kurdish dialects such as Kurmanji for example, which has a large number of speakers in Duhok province.
Religion in Iraqi Kurdistan
Sunni Islam is the majority religion in Iraqi Kurdistan, followed by Shiite Islam. Islamization and persecution were strong in this region of Iraq, which had other important religious communities. These religions include Yazidism, Yarsanism, Zoroastrianism, Christianity and Judaism: all are a minority at the present day.
Climate and geography
Unlike arid and desert federal Iraq, Iraqi Kurdistan is a fertile and mountainous region. The climate is also different, presenting dry and very hot seasons, rainy or very cold and snowy.
Travelling to Iraqi Kurdistan
Far be it from us to think of a green and relatively safe Iraq. The work of the Western media has focused so much on the acts of violence that the country has suffered that one would almost forget that behind it there is a culture, a people and even places to travel there.

A destination off the beaten track
This place is Kurdistan and my trip to the region offered me a great experience. More than the sites to discover, it is the Kurds themselves who have left me beautiful memories. I have rarely seen a country where locals take such good care of their visitors.

A very hospitable Iraqi region
In fact, it will almost be beyond comprehension. Sometimes it was even too much, so to speak. I found myself in a few snaps of my fingers at one, transferred to the other, sent left, right… The meetings followed one another in number. I never asked for anything and was served everything on a platter. I had heard that the Kurds were friendly but I didn't realize how much before I set foot in Iraq.
Things to do and places to see in Iraqi Kurdistan
There are many cultural visits to discover in Iraqi Kurdistan. Discover things to see and activities to do in the different provinces of the region for a varied itinerary :
Informations about Erbil
Visit Erbil
Erbil, or Hewlêr in Kurdish, is the capital of Iraqi Kurdistan. It is in this city that one lands in general (or Sulaymānīyah) if one does not cross land borders.

Being one of the oldest cities in the world, Erbil has a very interesting historical heritage to discover. It is also a nice place to stay. Discover the activities available and other information for your trip to the Iraqi Kurdish capital.
When to go to Iraqi Kurdistan?
Iraqi Kurdistan is a destination to which you can travel almost all year round. At least, depending on the temperatures you are looking for because this region can be as cold as it is very hot. Be aware that if you come outside winter, the landscapes will be much greener than the arid look they have during the cold season.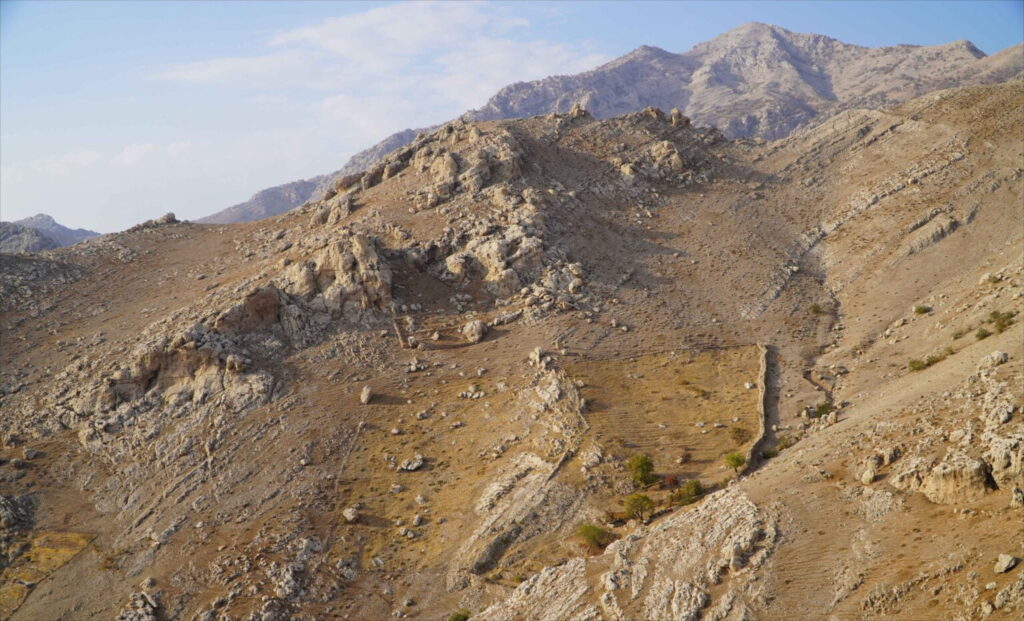 Weather in Iraqi Kurdistan
● The months of April, May and November are very good for travelling to Iraqi Kurdistan. Temperatures climb up to 30 ° C and drop to around 20 ° C at night (on average, and except for November which is cooler).
● The months of September and October are hot but bearable: 20 ° C at night and between 34 and 38 ° C during the day.
● The months of December to March are cold. Temperatures remain mild in the plains but they drop at night, even in the negative. You should know that the closer you get to the mountains, the colder it will be. It snows in winter in Kurdistan. Also note that March is the rainiest month, about 15 days of precipitation.
● The months of June to August are the most unfavorable for travel. Temperatures exceed 40°C during the day and do not fall below 25°C at night (on average).
The best time to visit Iraqi Kurdistan
April is the best month from a cultural point of view, especially since the weather is very mild at this time.

Iraqi Kurdistan National Day
Kurds celebrate Kurdistan's National Day on April 21, Newroz. A good place to see the celebration can be Akre.
Yazidi New Year
Also in April, you can attend the Yazidi New Year, Çarşema Sor, in the holy place of Lalish. It is held on the first Wednesday following April 13.
Is it easy to travel to Iraqi Kurdistan?
Iraqi Kurdistan is not a tourist region. It is therefore not designed for travelers, especially in terms of amenities. Clearly, it is not Egypt. You will have to fend for yourself and there are not many places to sleep. Other than that, nothing is really complicated.

Experienced travelers
If you are already used to solo travel in Middle Eastern countries, this destination should be easy for you. Nevertheless, there are a few things to know before traveling to Iraqi Kurdistan. You will find this information in this travel guide.
Inexperienced travelers
If you've never traveled to the Middle East, I can't recommend this destination enough to start with. Especially since it is necessary to remain regularly informed about the situation in the region. Iraqi Kurdistan may be a destination where you can travel serenely, but the situation is not stable.
Safety in Iraqi Kurdistan
Is Iraqi Kurdistan safe to travel?
For my part, I have not, never felt the slightest sense of insecurity in Iraqi Kurdistan. I felt good all the time and at all hours, both in the middle of the night in big cities and in very remote areas.
Volatile situation
This security is relative because Iraq remains a country of conflict and the situation can always deteriorate rapidly. That's why it's important to keep yourself regularly informed about what's happening in the places you visit. One thing is certain, security is more reinforced than on the federal side, but that did not prevent two attacks from happening there when I was there.
Areas to avoid
Some areas can be dangerous in Iraqi Kurdistan such as the borders for example. This applies as much on the side of Syria, as on the side of federal Iraq and Turkey (Sisterin the mountains because of the conflicts with the PKK and the many landmines).

The province of Kirkuk is also to be avoided. Despite its tourist attraction, the situation is particularly volatile and conflicts are not uncommon. It is disputed between Kurdistan and Baghdad, which are fighting to control the oil-rich province. Perhaps it is safer to visit it with a guide.
Travelling to Iraqi Kurdistan as a woman
I was able to exchange with some solo travelers who went safely to Iraqi Kurdistan. No major incidents were reported. In fact, it is mostly very positive. It has also been reported that the Kurds may have more restraint than some of their Middle Eastern neighbors vis-à-vis foreign tourists.

Nevertheless, it is still necessary to respect social-cultural codes so as not to be bored and at least cover your arms and legs. The hijab is not mandatory to wear.
Insurance for travelling to Iraq
There are a thousand and one reasons to be confronted with a problem abroad. Medical or hospitalization costs, which can be very high, are also one of the motivations for taking out insurance. The reputation of Chapka in the travel industry is second to none. Get insured then travel hassle-free.

You will not pay any additional commission fee by using this affiliate link. On the other hand, you help me to get paid from my work and to keep Spirit-travelers.com alive. Also note that you can get 5% discount on the trips less than 3 months.
Money & budget
Iraqi Kurdistan is not the cheapest destination that can be found in the Middle East, but it is still very cheap. However, if you plan to make an itinerary with a fairly limited backpacker budget, it is possible to travel at a lower cost by sleeping in a homestay, wild camping and hitchhiking for example.

Withdrawing money
Bring enough fluids during your trip. Only very large cities have distributors. I was fooled in Akre, which is a big city. There was no distributor and the nearest was 100 km away.
Bank cards
Most establishments do not take CB in Iraqi Kurdistan. The only places you can use it are usually luxury hotels or shopping malls but everything else is paid in cash. I went to a modern clinic during my stay and even here they didn't take the card. Yet it was in Duhok, one of the largest cities in Iraqi Kurdistan.
Exchange currency
You can exchange euros and dollars easily throughout the region. Because ATMs are scarce outside major cities, Iraqis use the dollar a lot as currency. It saves them from bothering with large wads of dinars. Bureaux de change are easy to find.
Daily expenses

● I spent about $850 in 20 days
● Average of $40 per day

Knowing the main daily expenses can be useful before coming to Iraqi Kurdistan to estimate the total budget of your trip. As mentioned earlier, you cannot withdraw money easily and you will need to have your money with you.
$1 = 1460 IQD
Transportation
They are quite cheap. A 5 km private taxi ride in a medium-sized city costs around IQD 1,000.

A ride in the capital costs an average of IQD 3,000.

A 100 km ride by shared taxi costs between IQD 5,000 and IQD 10,000.
Food
Food is very cheap in Iraqi Kurdistan if you eat in local restaurants or on the street. Count about 3,000 to 4,000 IQD for a complete local meal.

Food in Iraqi Kurdistan is not so varied. You will often find the same type of food. There are (really) many shawarma and kebab restaurants for example. Count 1,000 IQD for one or the other.

A pure fresh fruit juice costs 500 IQD. A coffee or tea (chai) costs 250 IQD.
Cigarettes
Cigarettes cost IQD 1,000. These are packs of 20 but are twice as thin as normal. That's all the Kurds smoke! A normal package costs 2,000 IQD
Bargaining
There is no need to bargain in comparison with other countries in the Middle East (be aware that this may be different in federal Iraq). Even taxis often offer the real prices. It may be that some inflate them a little for long journeys but always reasonably.
One of the only things you will have to negotiate will be your nights at the hotel. Prices are not often displayed on the net. I used to ask the locals for the prices of those I was interested in before going there.

The prices I was told at the counter were often doubled, so knowing them beforehand is useful since you will know how far you can negotiate.
Where to stay?
Hotels are not very developed in Iraqi Kurdistan, especially if you leave the big cities.

● Budget hotels cost an average of IQD 40,000. They are always very clean and often spacious. You can negotiate them (see previous section). You'll find them as motels rather than hotels.

● Backpacker hotels don't exist in Iraqi Kurdistan. Tourism is so underdeveloped that these options are not available. You can find a few cheap hotels in Erbil but they are hard to find, and it's not for lack of searching.

● Confortable and luxurious hotels are more common but I don't know how much they cost.
Staying at the inhabitant
It is very simple to sleep in a homestay. People will often and very easily offer you to be hosted by them if you frequent the premises. It is even sometimes disconcerting because they have this facility to welcome you and give you everything without you asking for anything. The hospitality in this country is amazing.
Wild camping
I was only able to camp once in Iraqi Kurdistan for the simple reason that I was quite often with the locals and I had quite few moments alone but I know that travelers do. If you had to keep one thing in mind it would be without any other to pay attention to landmines.

There are many left so it is advisable to stay in the areas where there is passage. During mountain hikes, I always stayed where I saw cattle droppings (herds of goats and sheep).
Travel tips and advices
Language barrier
Finding someone who speaks English is a bit complicated. You will probably have better luck with young people in big cities. In this region of Iraq, Kurdish is spoken. But contrary to what I saw coming from travelers on the internet before leaving, Arabic is widely used in the region.

In a street, it is almost impossible not to find at least one person who Arabic so if you have some knowledge with this language, know that it can be useful to you.

By the way, I have talked a lot through translation applications in Kurdistan, and the Kurds never translate your language into Kurdish but into Arabic because the translation is more accurate with it.
SIM card and Internet
The network is very good throughout the region. In town as in the countryside, even if it becomes rare when approaching the mountains or in some remote corners.
Best operators
Asiacell is surely the best operator, it has the best coverage in the whole country. My network has always been excellent with this one. I bought a 40GB SIM card at the airport for the equivalent of twenty dollars. The other 2 main operators are Zain and Korek.
Can you take photos in Iraqi Kurdistan?
This is a question I have been asked several times and I myself had a little doubt. Cameras are not viewed with a negative eye and it is not uncommon for someone to ask you to be photographed. However, avoid photographing women without their consent if you are a man.

Also avoid taking government buildings. You can get yourself into trouble if someone surprises you.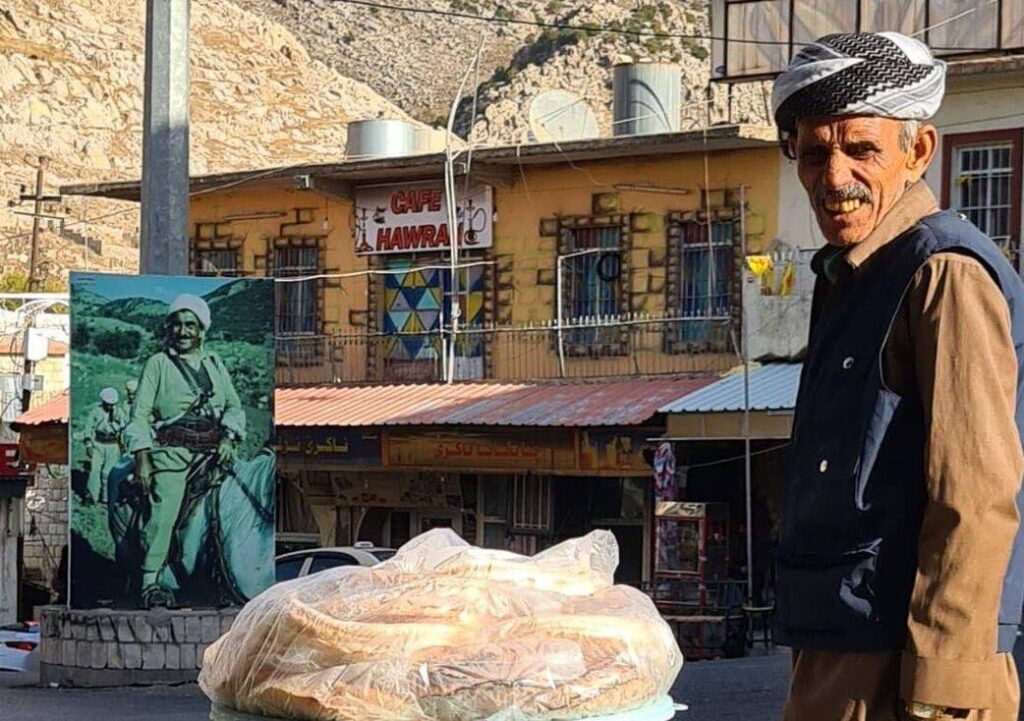 Local customs
● Most people dress modestly and there is no particular dress code to adopt. Many dress in Western style. I have always seen women covered completely but still flirtatious, not much difference with the West. Hijab (veil) is not compulsory.
● Iraqis eat on the ground and it's very friendly. Be careful not to put your left hand in dishes if it is not to reduce your bread into pieces.

● Taarof : I've noticed sometimes that people apply this Iranian courtesy of offering you something like a service for free, for example, and you have to refuse. If the person insists more than twice, it means that the proposal is real. I can't tell you if it's taarof like in Iran, but it looks more or less like it in a subtle way.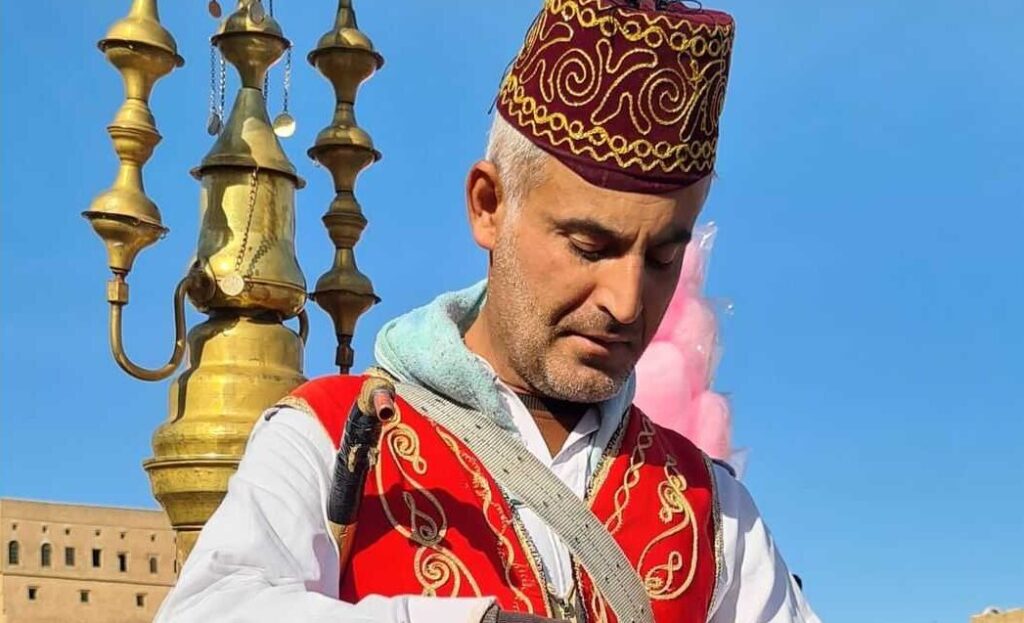 Hitchhiking in Iraqi Kurdistan
Hitchhiking works wonderfully. The few roads make it much easier, especially since the region is small so it is very easy to get to your destination.

However, you will need to tell your driver that you are not paying for the ride. Indeed, most people will take you without asking you for money but in Iraqi Kurdistan, there are many collective taxis who will think you want to board with them.

You will see a lot of people waiting along the roads without making any signs. They often wait for a shared taxi to stop so you are likely to fall on it too. Personally I got caught up in a game: if I come across a taxi and well I pay the fare and if I come across someone who is not a taxi I follow the hitchhiking rule, unless I am asked for a contribution obviously.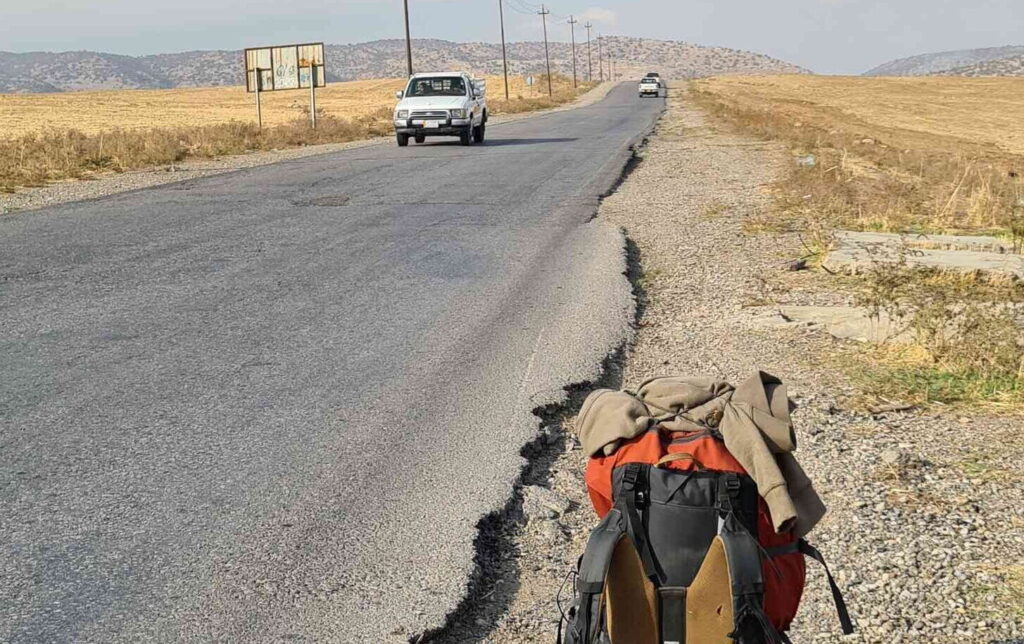 Visa and entry requirements for Iraqi Kurdistan
Iraqi Kurdistan visa
Visa procedures are different from those in federal Iraq. Most of the European Union countries can obtain a travel authorization from 30 days for $60 on arrival. This visa does not allow you to leave Kurdistan. If you wish to stay, know that it is renewable at the embassy in Erbil.
Iraq visa
If you plan to visit Federal Iraq AND Iraqi Kurdistan, you can settle for the Iraqi visa. This is valid throughout the country and gives you the opportunity to enter and exit both regions as you see fit.
Can you travel to Iraqi Kurdistan with an Israeli stamp?
Your entry into Iraq may be refused if your passport has an Israeli stamp, as well as any other evidence or suspicion found in your personal belongings.
COVID-19 restrictions
No quarantine imposed. You must present a negative PCR test less than 72 hours before arrival OR provide a vaccination certificate. This information concerns both Iraqi and federal Iraq. You don't need to do anything to switch from one game to another.

– Source : Official data provided by IATA
PCR test
1. At Erbil International Airport
You can take your PCR test at Erbil Airport. Just know that the result of the RT-PCR tests they do are obtained in less than 2 minutes. Understand that they are simply cashing in your money and your test is not being analyzed.

The test costs $30, either. But you will not really know if you are positive or negative and this can be a problem depending on your destination country if you have to take a test on arrival.
2. In Erbil
If not, you can do it at Zanko Health Center. It is the only approved laboratory in Erbil for international flights. It is open from 8:30 a.m. to 5 p.m. every day and from 8:30 a.m. to 12:30 p.m. on Fridays.
📍 Location
💵 Price : IQD 40,000 ($25)
Update 2023 : there are no more restrictions.
More details
Feel free to use the comment space if you want to know something that is not in this guide. I will certainly answer it during the day and it will allow me to complete the article in addition to helping you. You may also follow me on Instagram and check all my highlight stories about my travel in Iraqi Kurdistan.
Have a good trip in Iraq!