▶ Destinations ▶ Iraq
 
Visit Erbil
Discover the Iraqi Kurdistan's capital : the best things to do and to see during your trip in Iraq. Find the unmissables places where to stay and how to get there.
Discover Erbil
Erbil (Hewlêr in Kurdish) is the capital of Iraqi Kurdistan and has 1.5 million inhabitants. Behind its air of booming city and quest for modernism, we are far from suspecting that it is in fact one of the oldest inhabited cities (continuously) in the world!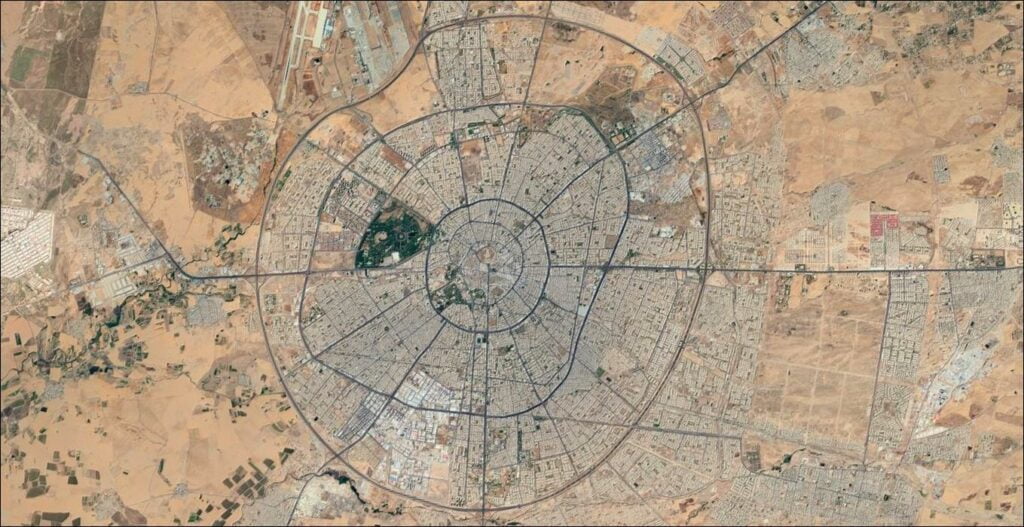 Today, it is a fairly cosmopolitan city with a large number of expats and various nationalities. In particular, a large Syrian community lives there.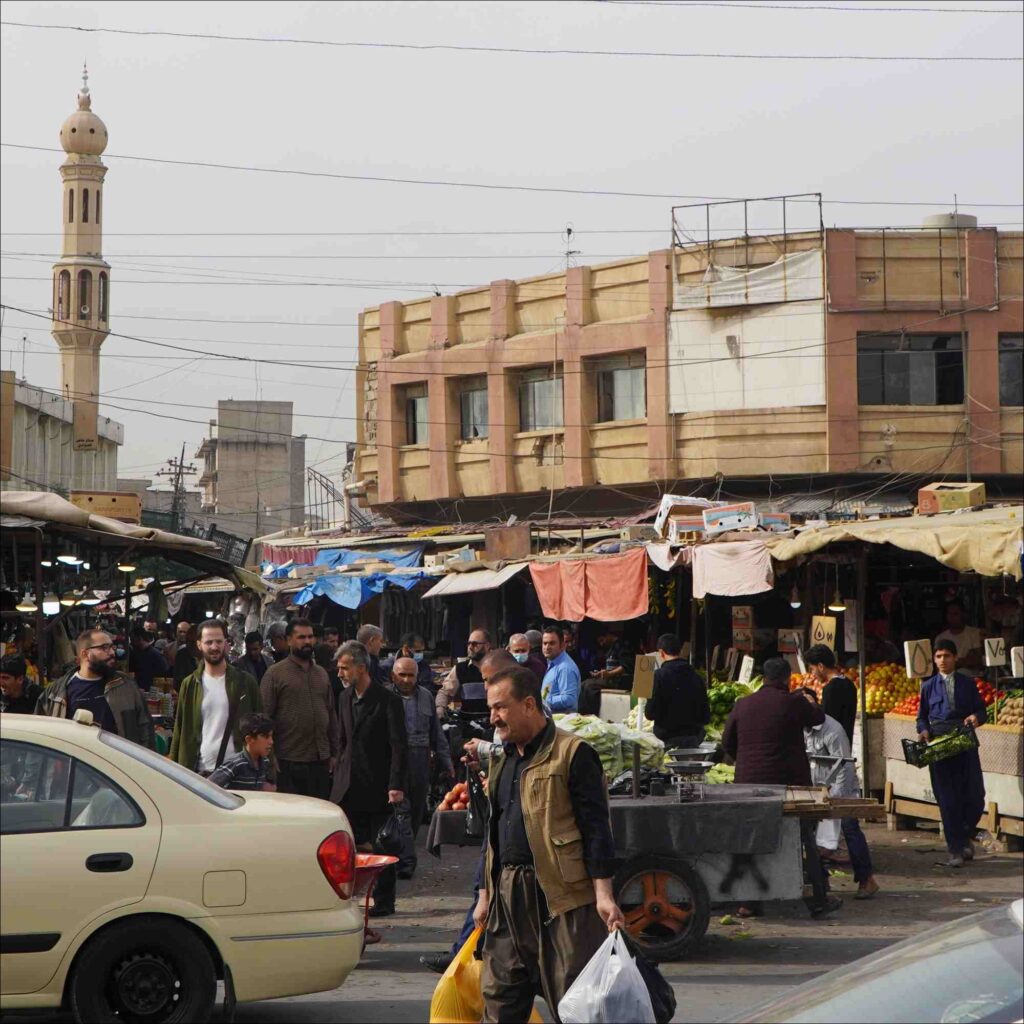 The citadel of Erbil
The citadel of Erbil (Qalat) is the oldest part of the city. It is right in the center of the city and overlooks the entire metropolis from its hill. It can be agreed that this is the heart of Erbil, since it has been beating continuously for more than 6,000 years now.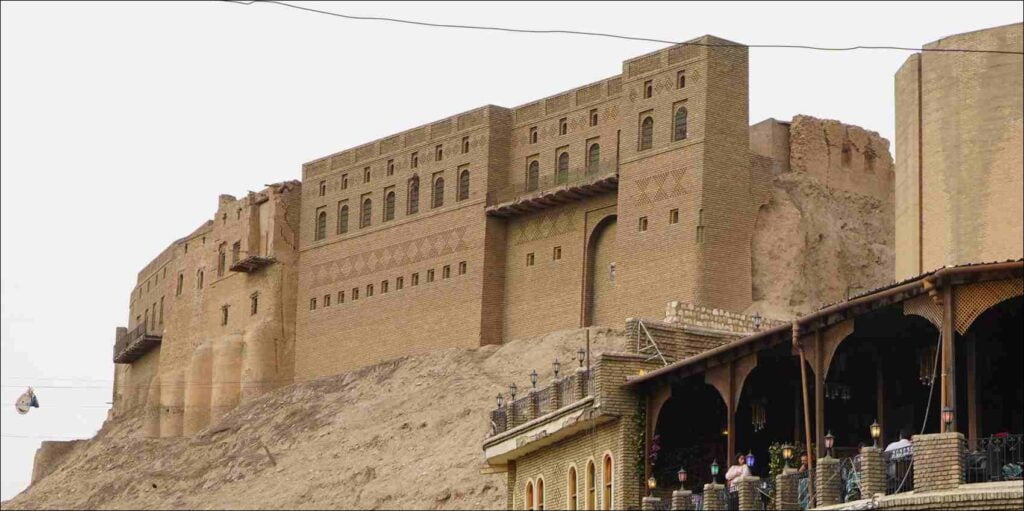 Major excavations and research were undertaken in 2020 and archaeologists have made recent discoveries, including remains of a temple dedicated to a goddess. Erbil seems to have been an important place of pilgrimage in its past. The excavations are only at their beginning, but the rest promises to be rich in discoveries.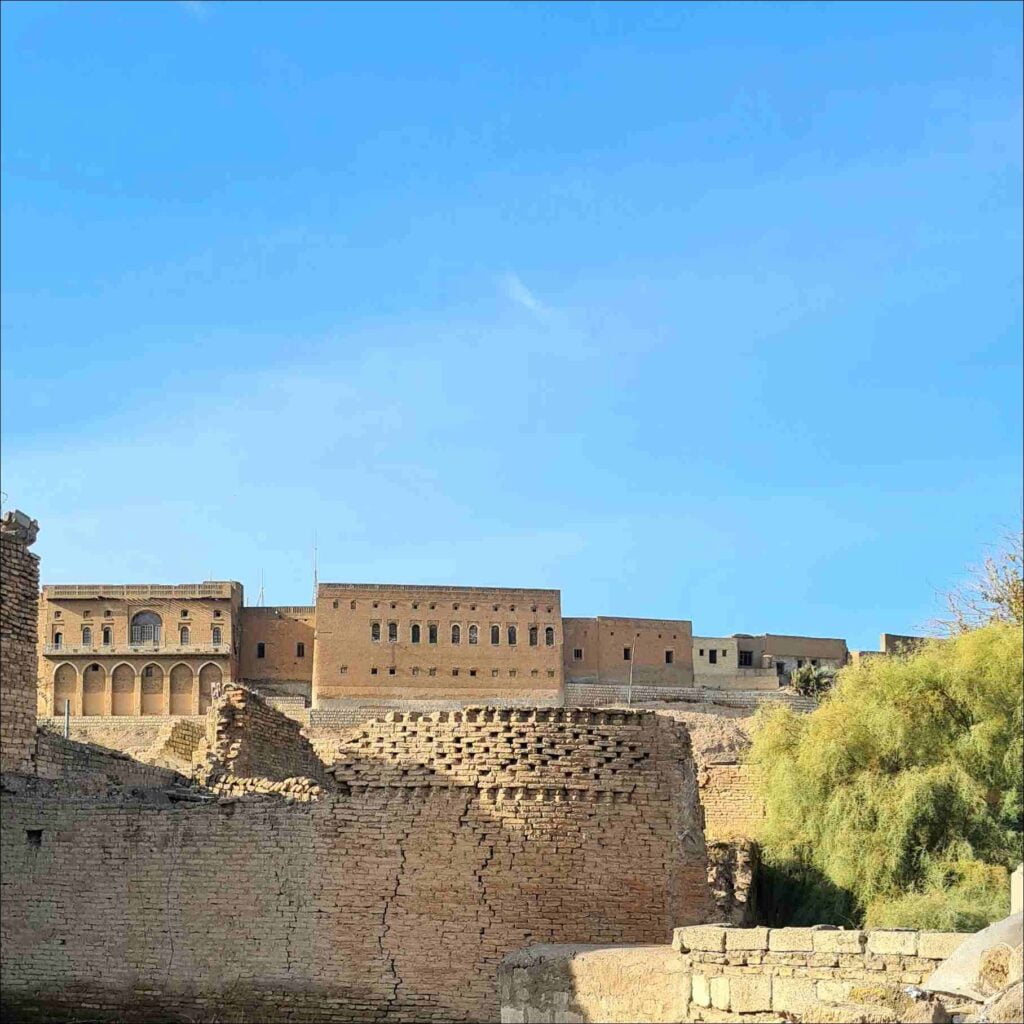 The citadel has been a UNESCO World Heritage Site since 2014. Its entrance is free, but its visit is quite superficial since you only have access to the main alley, right in the center. Everything else is inaccessible and much of it is under restoration, not to mention the places reserved for archaeological excavations.
Since the site is high, you can have the view of the city in its entirety. Which gives a good reason to walk there even if you can not walk the old alleys!
Jalil Khayat Mosque
It is the largest mosque in the city of Erbil. Remarkable complexity and simply breathtaking beauty. I'm not showing you the inside, you'll be blown away when you find out for yourself (it's sumptuous). A beautiful slap of psychedelia in colors.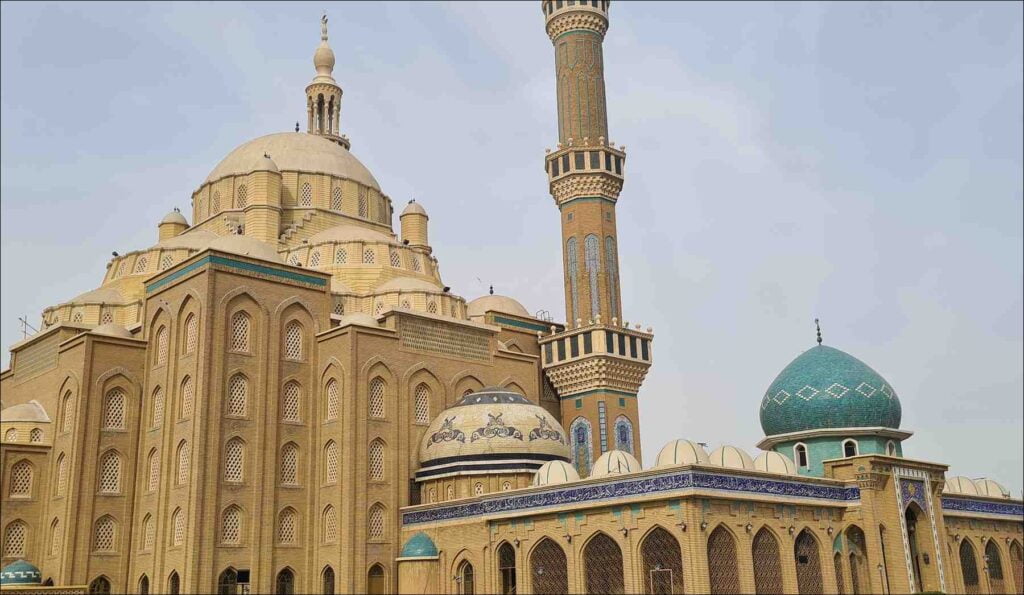 The central square
Located at the foot of the Erbil Citadel, the central square is a good place to stroll and meet the locals. People mostly walk here: it is the most popular meeting point in the capital of Iraqi Kurdistan.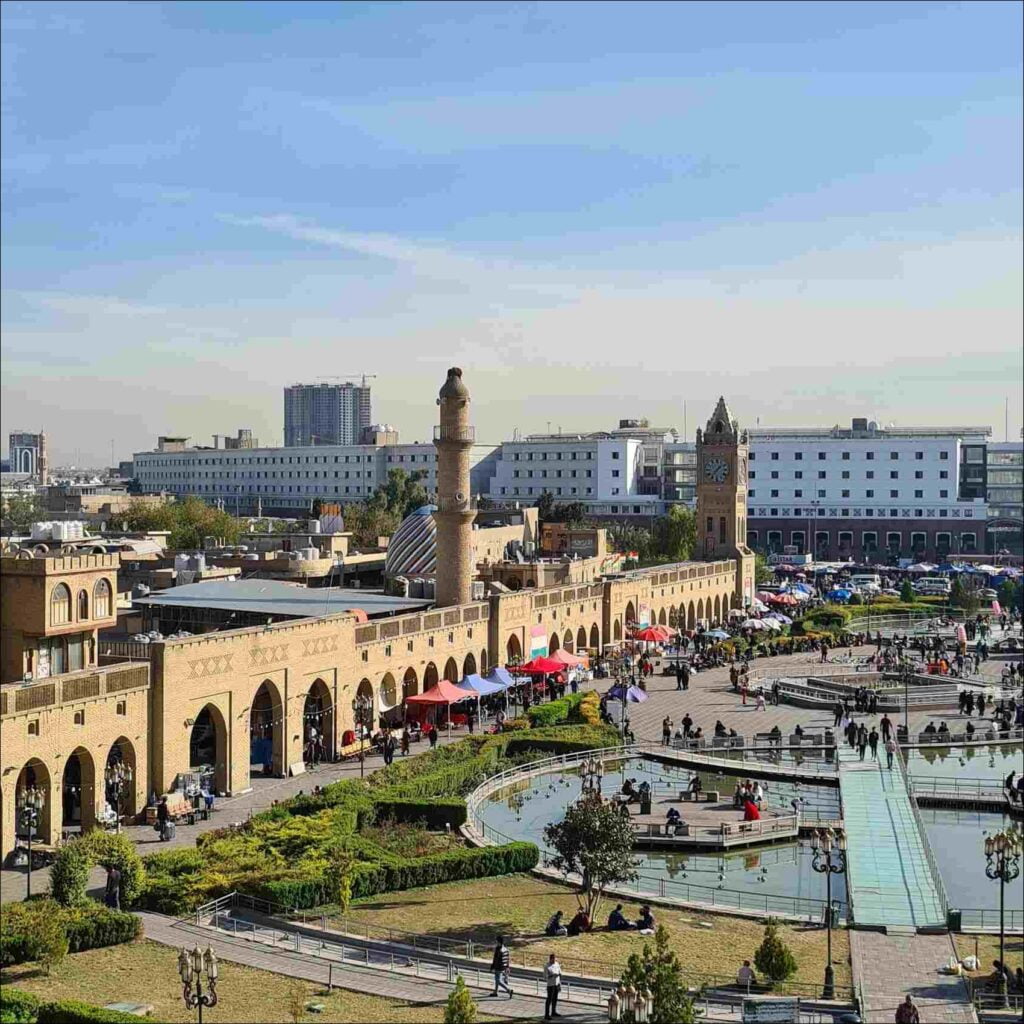 You will find places to drink chai almost every meter, fresh fruit juices, shisha bars, artisans, traders…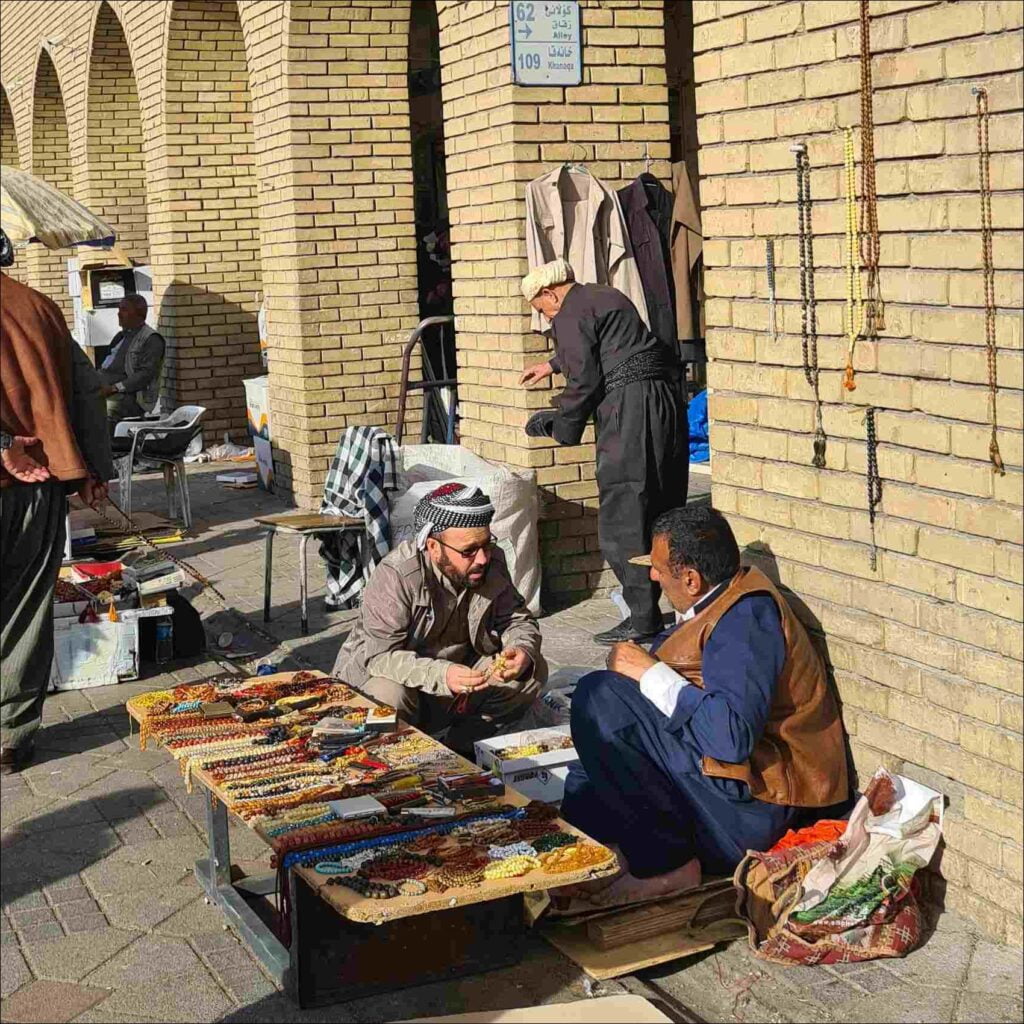 It is also a good place to lie in the lawn and do nothing concrete. A beautiful place and very pleasant to discover. I even want to say, a must-see place not to be missed.
Walking through the bazaars
Personally, this is my favorite activity in Erbil. There are markets for all areas: DIY, electronics, animals, vegetables, textiles… They are interesting because we obviously see through them what the locals use in their everyday life.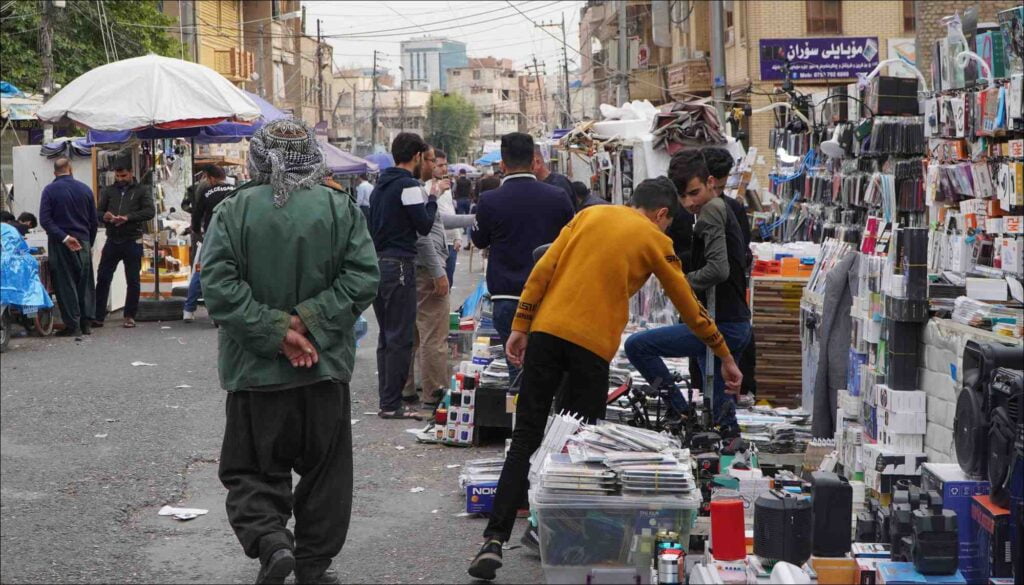 You will find them easily. If you are used to walking a lot, you will always come across one of them a little randomly. They are very lively and have good places to meet the locals.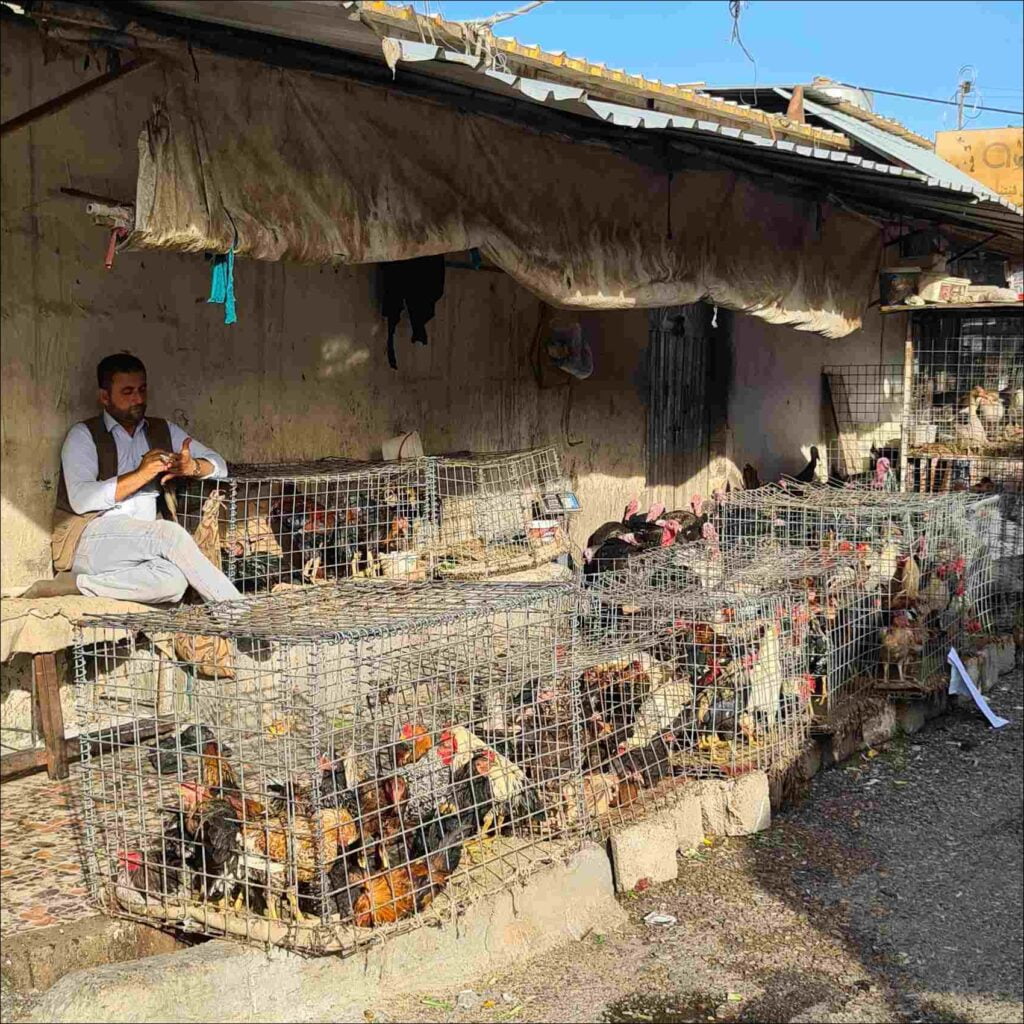 The Mudhafaria Minaret
This minaret is about forty meters high and is nearly 800 years old. An absolutely unique work. We have the impression that it will collapse at the slightest gust of wind because of its degree of inclination, but when we see the number of centuries it has crossed, we say that it has left to start a new one!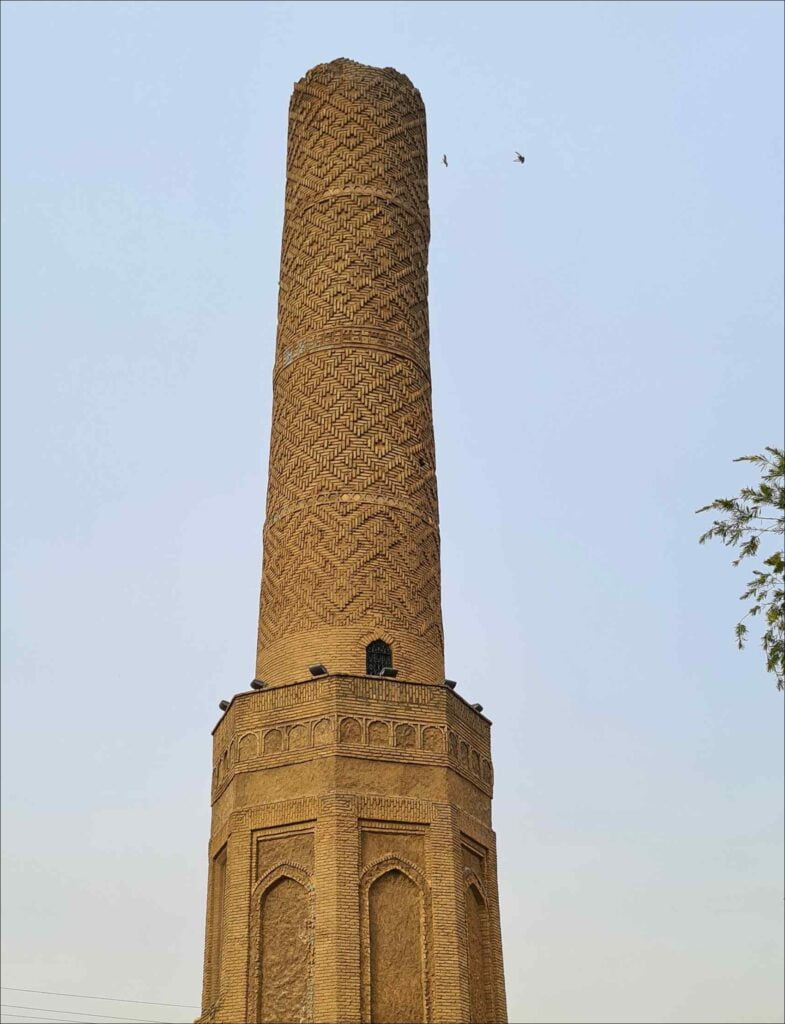 Where is the Mudhafariaa Minaret?
It is about 1 km from the center. There is not much around but on the other hand it is in a park. This is the most peaceful place I have seen in Erbil. There are large lawns and absolutely no one (at least on weekdays). Clearly in perfect place to enjoy the tranquility. It is called Minara Park.
Visit Erbil's ancient Arab areas
Everywhere around the city of Erbil (mainly in the south), there are abandoned and completely ruined neighborhoods. I loved walking there, there is enough to visit for several hours.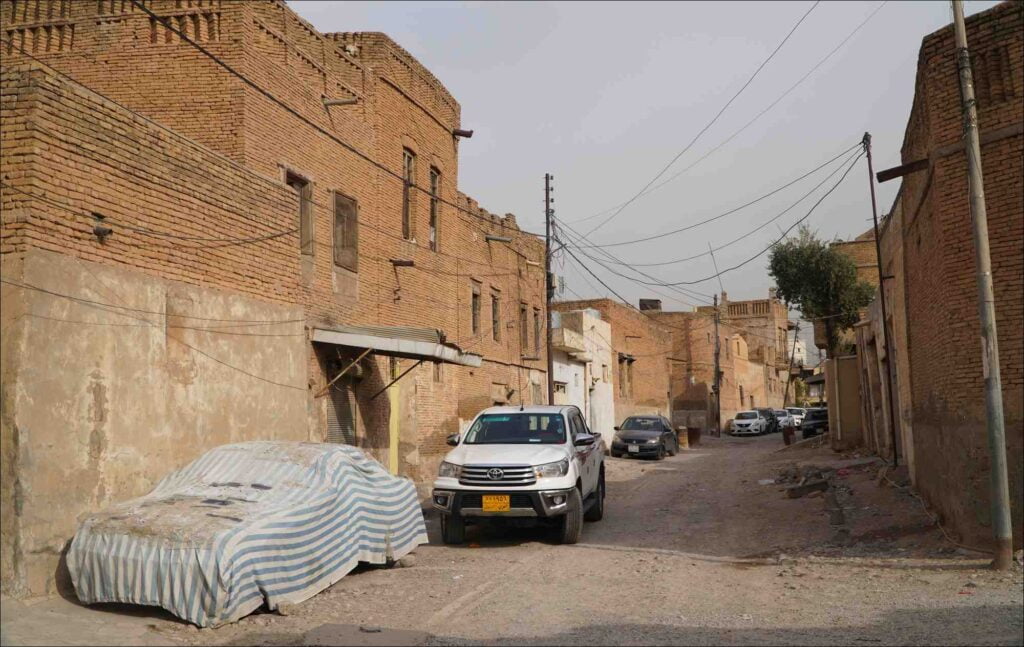 I always stumbled upon it by chance but a few caught my attention. They are not as old as the citadel of course but they are not new either. Most of them are former Arab neighborhoods.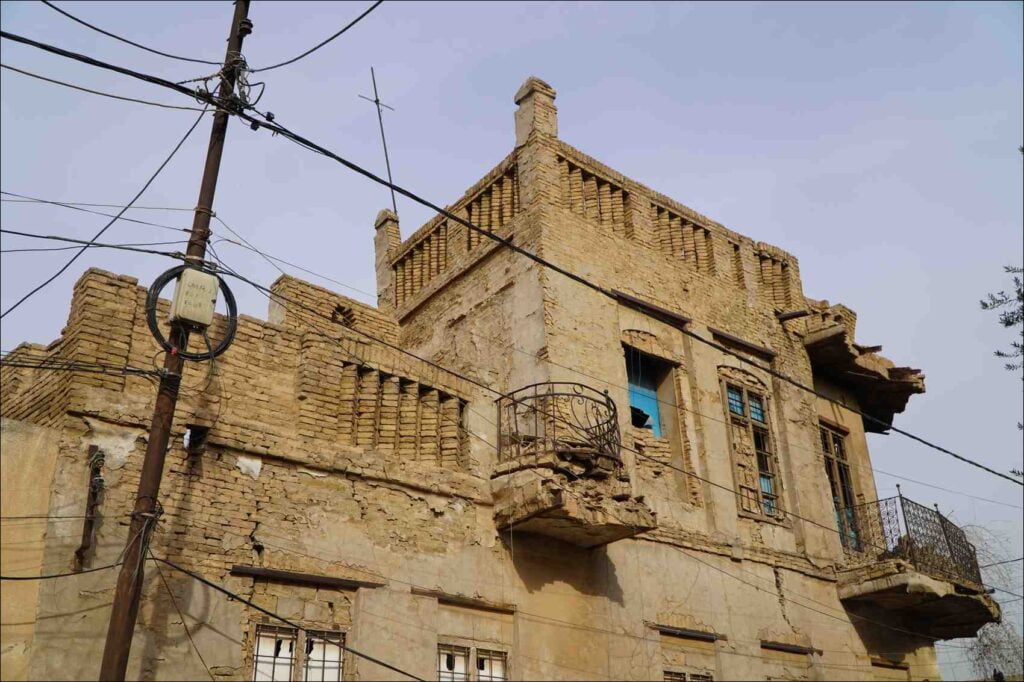 Where are they located?
Informations about Erbil
How do I get out of Erbil airport?
Taxis will be waiting for you at the exit of the airport and will offer you quite high prices. If you want to save a little, you need to go to the exit of the airport. So you start by getting on the shuttle that goes to the terminal. She leaves about every 5 or 10 minutes.
From this point you have to go through the large hall to the exit. Here you will find taxis that will offer you more affordable and negotiable prices. At night, they offer 40,000 IQD. The fare actually costs 25,000 IQD to get into the city. That's the price I paid when I negotiated to get to Eskan, near the city centre.
I stayed there for a few days in a comfortable and cheap hotel where breakfast was included, with a very nice staff. This is the Madeira hotel. My room cost me about $15 a night (after bargain).
 
How to get out of Erbil?
You can reach all connections to all provinces of Iraqi Kurdistan from the transport square. From here you can also reach federal Iraq, including Baghdad and Mosul.
What to do in Iraqi Kurdistan?
Find out the best things to do in several provinces of Iraqi Kurdistan in this travel guide.