▶ Destinations ▶ India
 
Visit Bikaner
Discover the best things to do in Bikaner, Rajasthan. Tourist activities, cultural places, outdoor activities, historical monuments… This travel guide doesn't include all the places to visit, since there is a very large amount of notable monuments in Bikaner but you will find the must-sees. I really liked Bikaner and its variety of neighborhoods very different from each other. In just a few kilometers it completely change the scenery and atmosphere. This aspect makes the city very worth to visit.

About Bikaner
Located at the gateway to the Thar Desert, Bikaner is the largest agglomeration in the district (same name), which has a population of 819,000 inhabitants. Bikaner was once the capital of the princely state founded by Rao Bika, the eldest son of Rao Jodha, who is the founder of Jodhpur. Bikaner is located in a arid and sandy area. We visit this city mainly for its forts and its old town filled with havelis. Bikaner is also a city with one of the largest Jain communities in Rajasthan (proportionally), which means there are also plenty of temples to visit.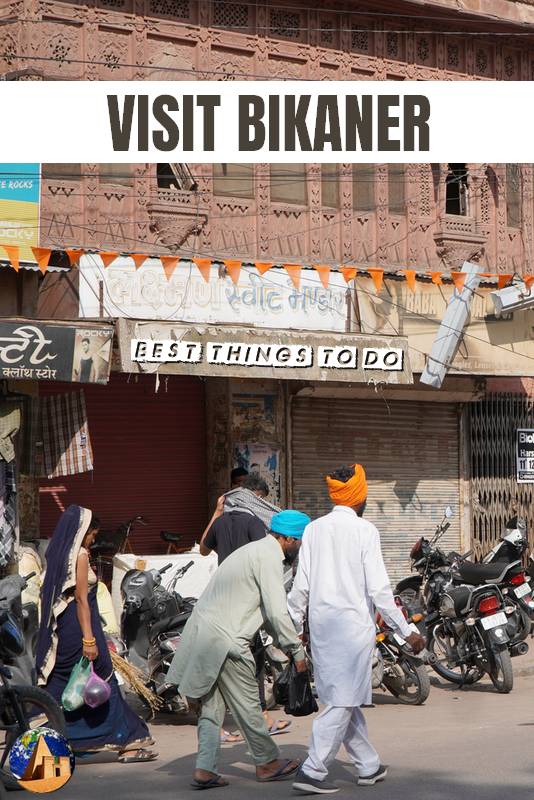 Visit Junagarh Fort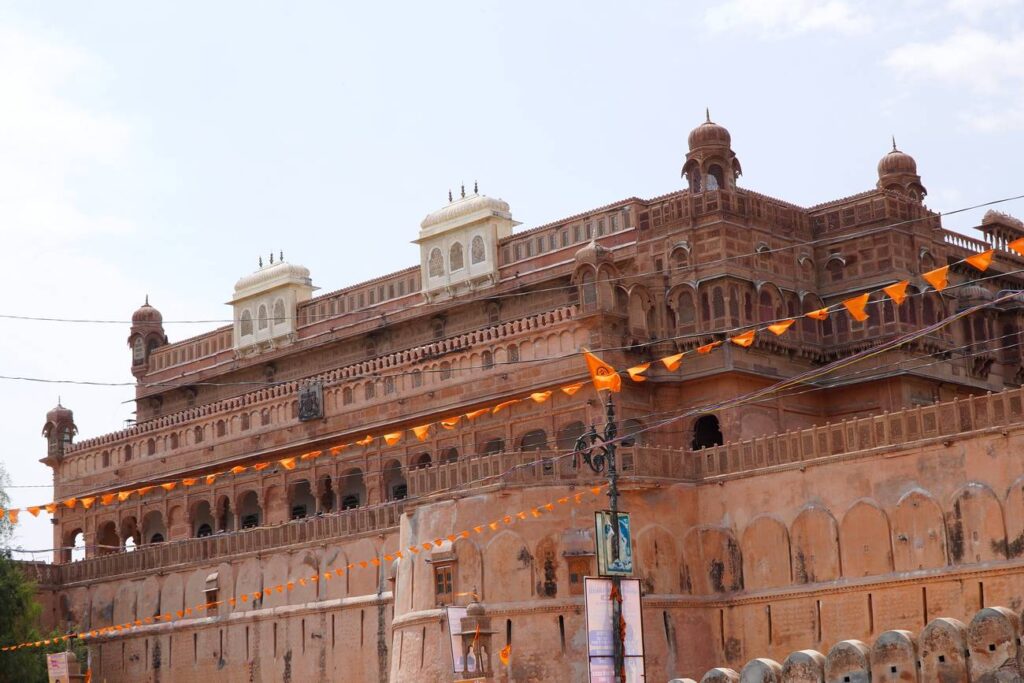 Junagarh Fort was built in 1478 by Rao Bika. The original historical monument sits wrapped inside a newer structure built by Raja Rai Singh, the sixth ruler of Bikaner. These recent modifications include a palace, wide walls, massive bastions and deep moats. This is a must-see place to visit in the town of Bikaner. Its surroundings are filled with life and shops. It is a popular place where you should spend some time since there is often entertainment nearby, lots of ancient temples and a atmopshere that is unique to the city.
Don't miss Bikaji Ki Tekri
Bikaji Ki Tekri is the first building to be built in Bikaner, which also makes it a must visit. It was the first headquarters of Bikaner before becoming Junagarh. The building has been converted into a museum.
Jorbeer Conservation Reserve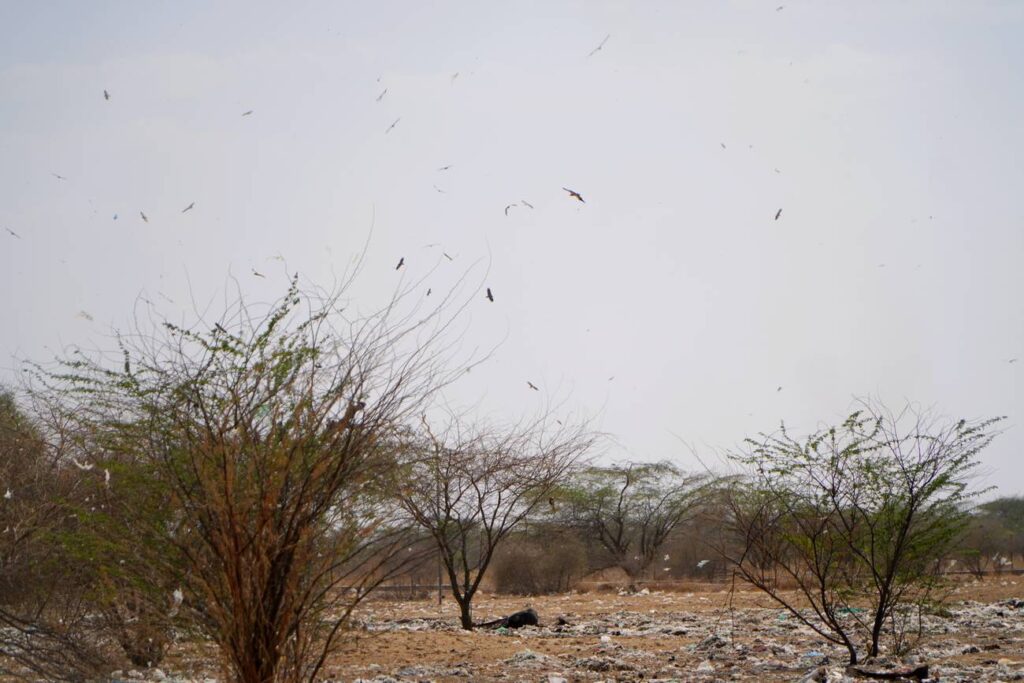 Jorbeer is a place almost never relayed in travel guides and available activities of Bikaner. When I told about this site to the hotel staff who organize guided tours for tourists, no one knew about this place! That's why I'm happy to share with you this experience that I found by searching on Google Maps.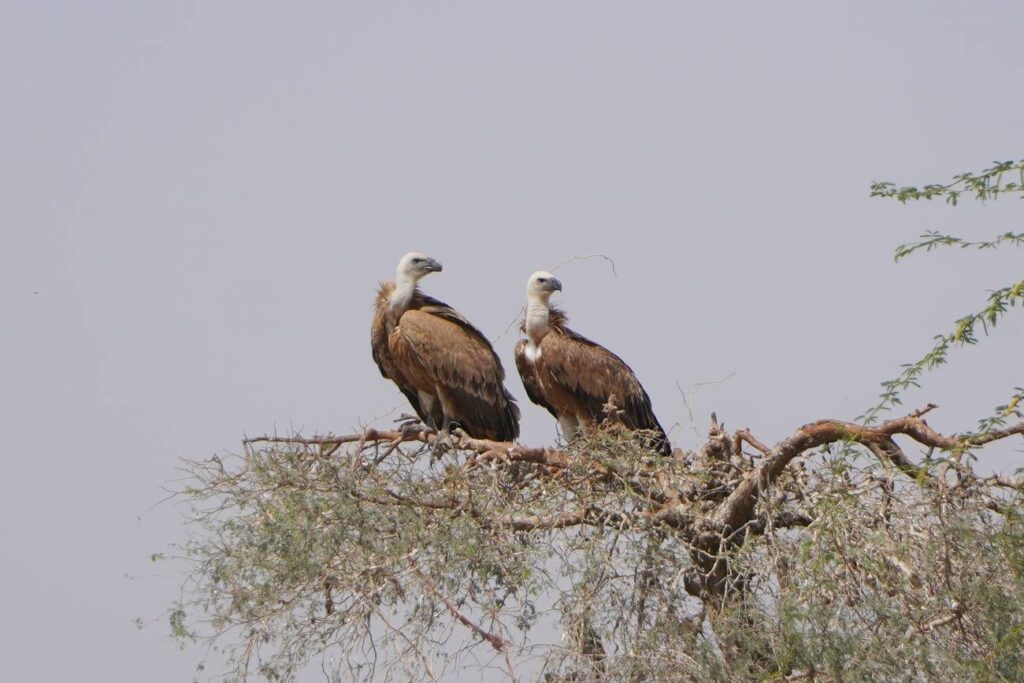 Jorbeer is basically a dump where all kinds of animal carcasses from butchers, dead cows, many camels are thrown away… All this free-range meat attracts a very large amount of scavenging birds including the majestic Eurasian griffin and a multitude of vultures, eagles and other raptors. This ornithofauna is very important for the balance of the ecosystem since it limits the spread of diseases by feeding on this animal wastes.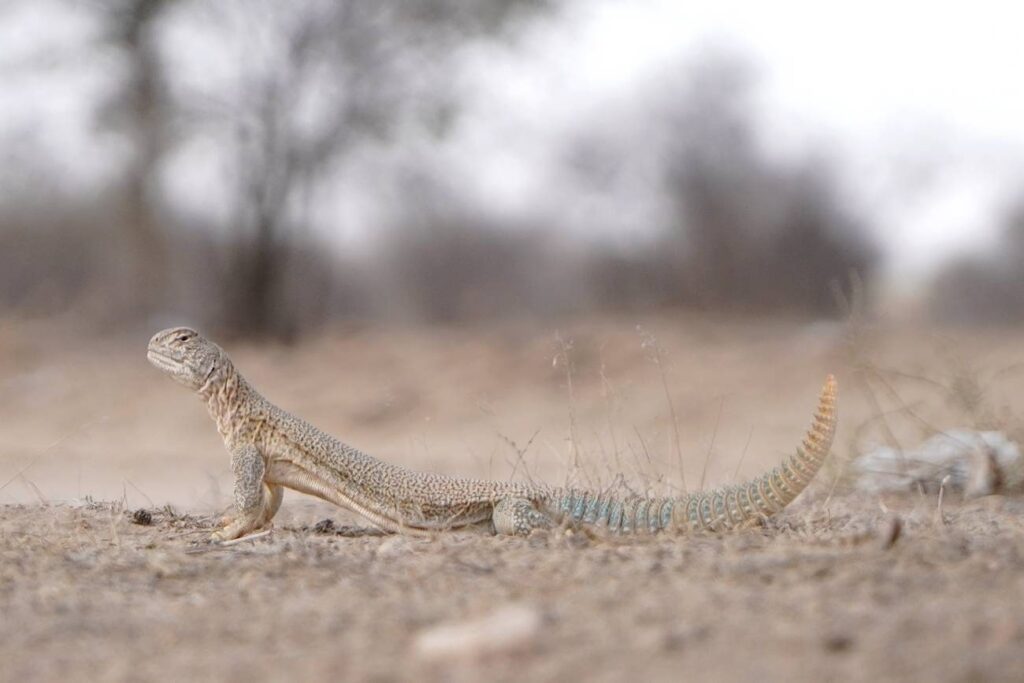 How to visit?
Jorbeer is about 8 kilometres from Bikaner town centre. The private rickshaw ride costs around INR 200. Entry to the dump is completely free. While you're around, you could visit into the camel farm which is a short walk away. There are hundreds of camels, and a farm where you can consume fresh camelid products and see a research center.
Visit the old town of Bikaner
Rampuria Haveli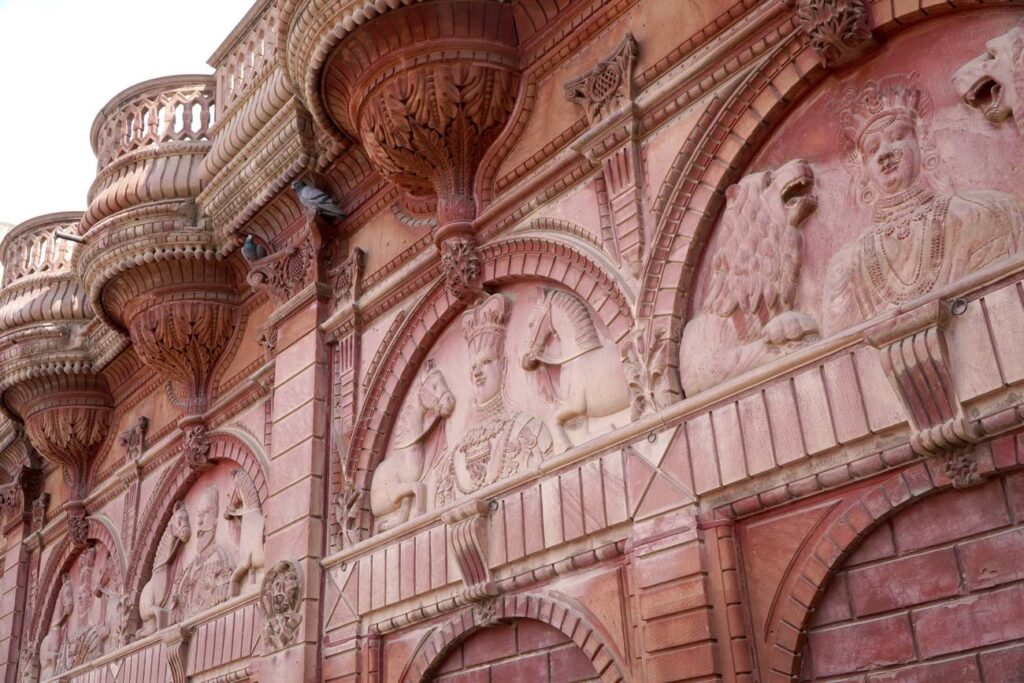 Rampuria Haveli is the original district of the old town and probably the most sumptuous. As the name suggests, it is filled with havelis. It was established in the 15th century by the wealthy merchant family of Rampuria. The construction of the buildings was designed with red sandstone that characterizes this unique place.

Old Town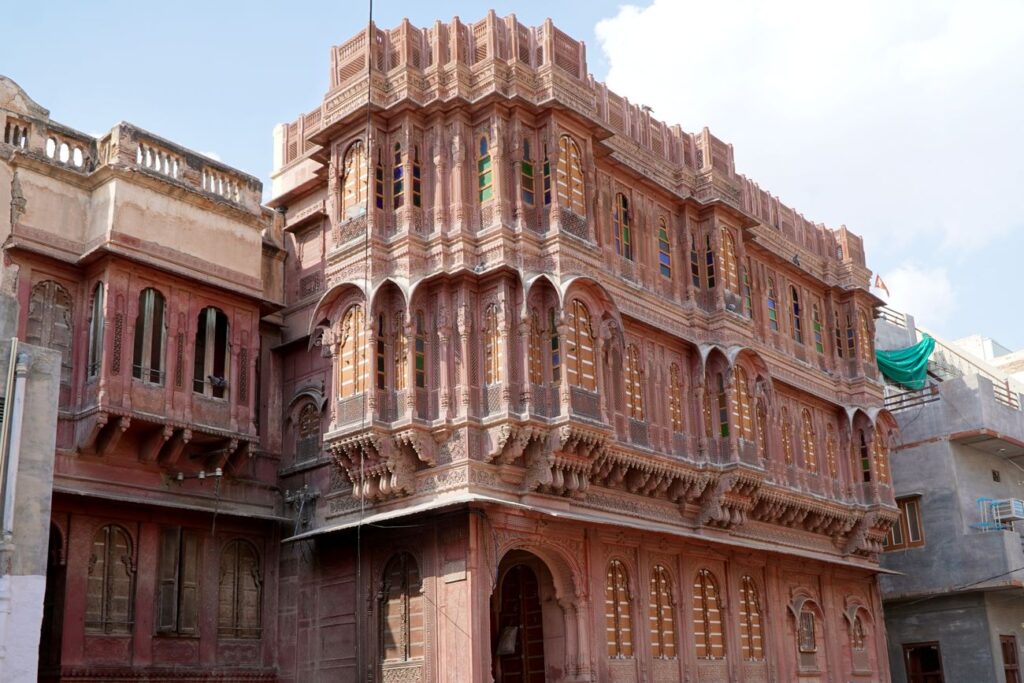 The old town of Bikaner is huge. Its visit is not limited to the Rampuria district if you want to discover more. Indeed, you can spend hours walking through random streets and exploring the surroundings. Not all houses are built of red sandstone but you can sometimes find some among them. That's what I did for a few days and I always found some gorgeous monuments.
Admire Lalgarh and Laxmi Niwas palaces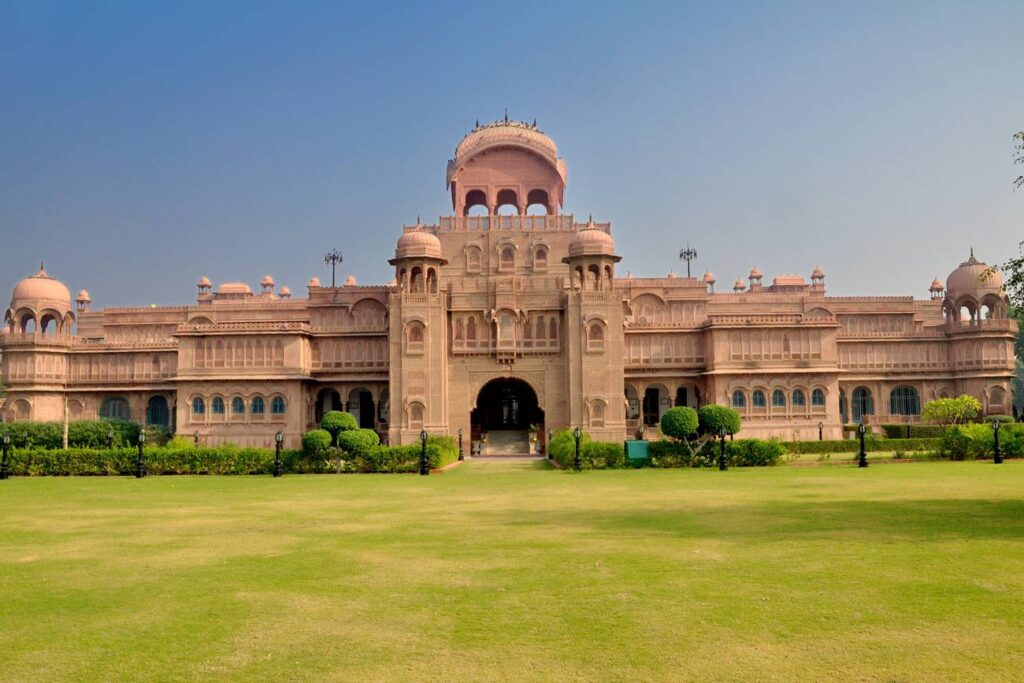 Both located in the same place, Lalgarh Palace and Laxmi Niwas Palace were built by the Maharajas of the nineteenth century. These historical monuments with Rajput style and Mughal influences with the characteristics of Bikaner and its red sandstone are spectacular places to visit. It is possible to stay there since some parts of the palaces have been converted into luxury hotels.
Excursion to the rat temple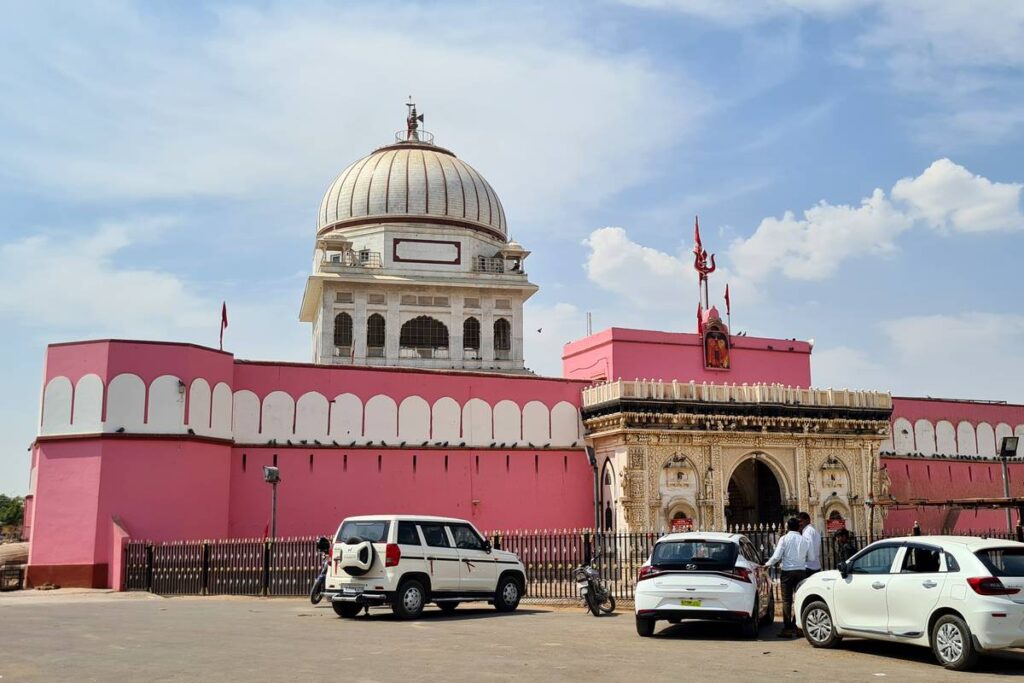 Karni Mata Temple
Karni Mata is a temple located in the city of Deshnoke, about 30 kilometers south of Bikaner. It is known to be home to thousands of sacred rats, which attracts many curious tourists like me and maybe you! Karni Mata was a Hindu sage known to be an incarnation (avatar) of the deity Lord Durga. It is here who is worshipped in this temple. Discover the history of Karni Mata, how to visit the temple and how to get there from Bikaner by following the link below. Don't miss this visit, it is a must do around Bikaner.
➡️ How to visit the rat temple : Need to know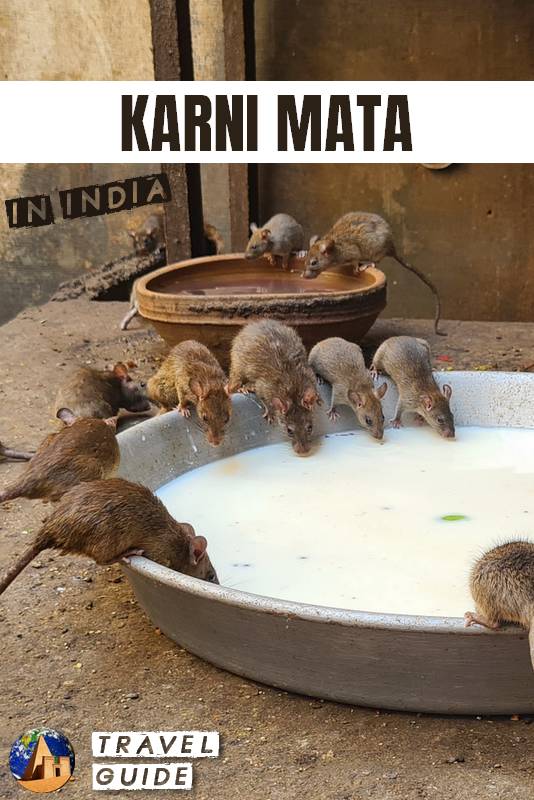 Map of things to do in Bikaner
Here is a map where the essential things to visit in Bikaner are located. Use both fingers simultaneously to move around the map.