▶ Destinations ▶ India
 
Visit Ajmer
Located in the center of India's largest state, Ajmer is a city (and district) nicknamed "the heart of Rajasthan" by its inhabitants. It is also one of the largest and oldest in the state. There are many cultural visits to do here, especially related to religions, being an important pilgrimage destination for Jains, Muslims and Hindus.

Tourist activities in Ajmer
Discover the best things to do in Ajmer, places to see and must-sees. You will also find information about accommodation or how to get there in this travel guide.

About Ajmer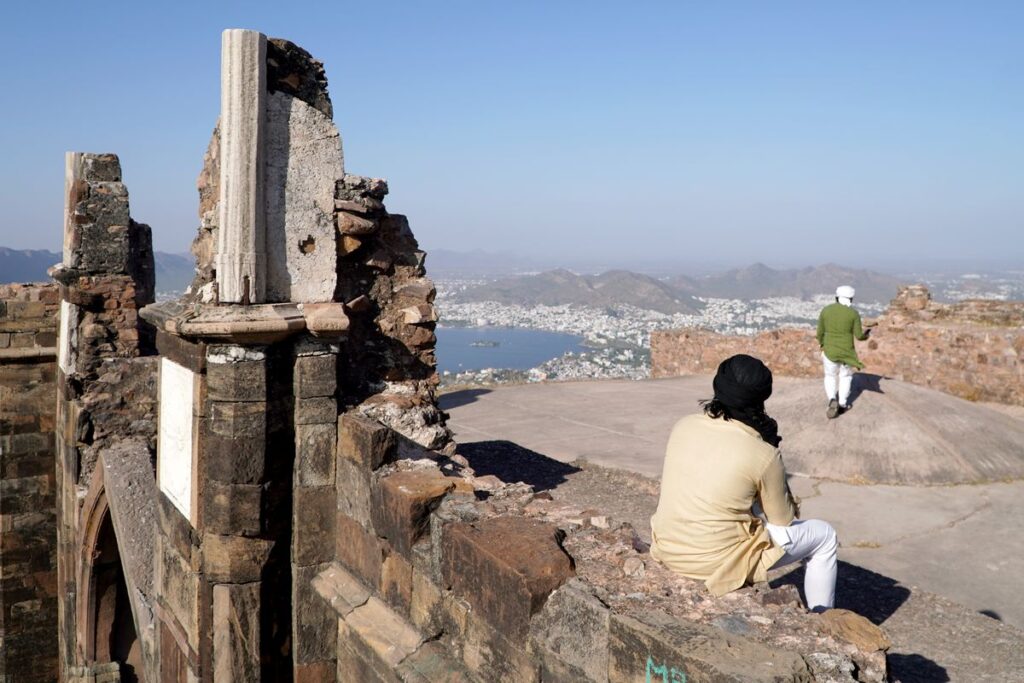 History
Founded in the 9th century, Ajmer is one of the oldest cities in Rajasthan. It was established by the Rajput Chauhan clan (also called Chahamanas) through the construction of Taragarh Fort. This dynasty ruled until the end of the 12th century (period of development of the current city of Ajmer) before falling into the hands of the Ghurid dynasty from Persia, more precisely in the Ghor province of the current Afghanistan.

The Ghurid dynasty had an empire that stretched from half of Iran, Pakistan, Afghanistan and part of India from the North to the current Bangladesh. During their reign over Ajmer, many Hindu religious monuments have been destroyed or converted while many mosques were built.

This period of reign that lasted nearly 3 centuries before passing under the Mughal Empire was particularly important and left a significant influence on the culture and history of the city since many activities to discover in Ajmer are related to it at the present day and lot of muslim pilgrims.

The Smart City
Ajmer is also known as a "The Smart City", same as Udaipur, Jaipur and Kota. Indeed, these cities benefit from waste management, sewage system, transport, educational institutions, infrastructure (among others) particularly well developed compared to other cities in Rajasthan.

Tourism
Surprisingly, I didn't see even a single foreign tourist in Ajmer. I stayed for several days in this city which is nevertheless very important because of its history and what it represents today. The majority of visitors are Indians and Muslim pilgrims of other nationalities.
Visit the Muslim area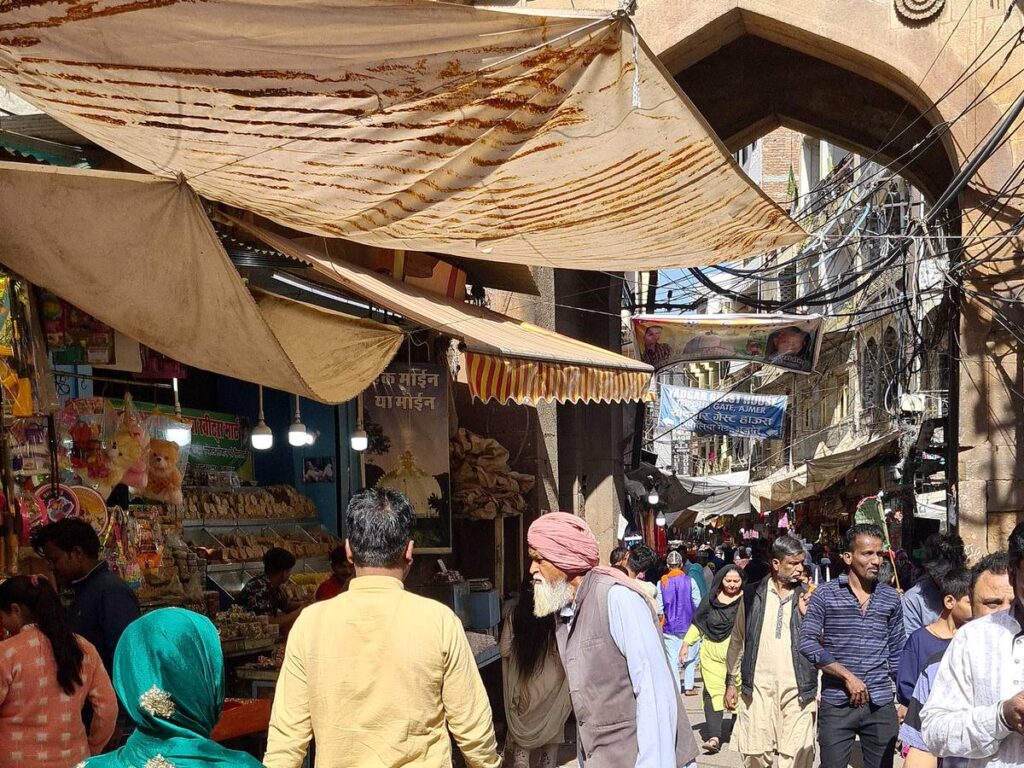 The Muslim Quarter is a historic place filled with history and important monuments. It is also a place with an atmosphere of its own that you will find nowhere else in the city or even in Rajasthan.

It is a very lively and constantly buzzing place with lots of people and Sufi and Sunni pilgrims. Several activities are presented in this article.
Adhai Din Ka Jhopra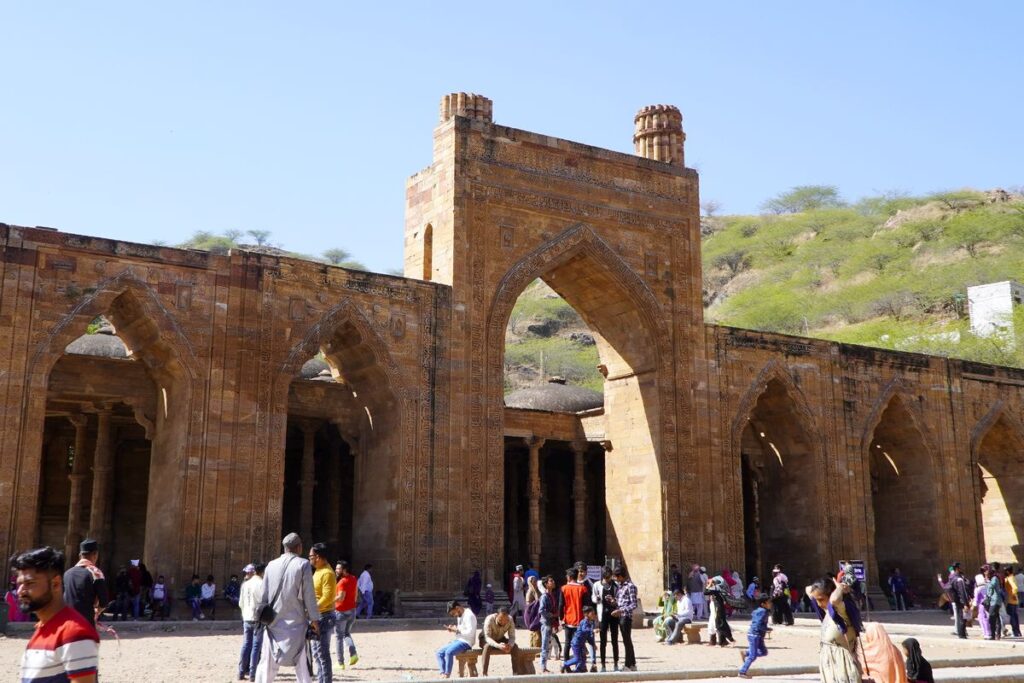 Adhai Din Ka Jhopra is a mosque dating back to the 12th century, it is one of the oldest in Rajasthan. This monument was originally the complex of several Hindu and Jain temples that were dismantled and then used to convert them into a huge monument dedicated to the worship of Islam. This building is undoubtedly one of the must-see things to visit in Ajmer.

Its Indo-Islamic architecture is unique and of great beauty. The level of detail on the entire structure is remarkable. In addition, the atmosphere at this place is really special and striking. I advise you to come at the end of the morning to have beautiful photos of the historic monument since it is against the light after noon.
The visit is free
Ajmer Sharif Dargah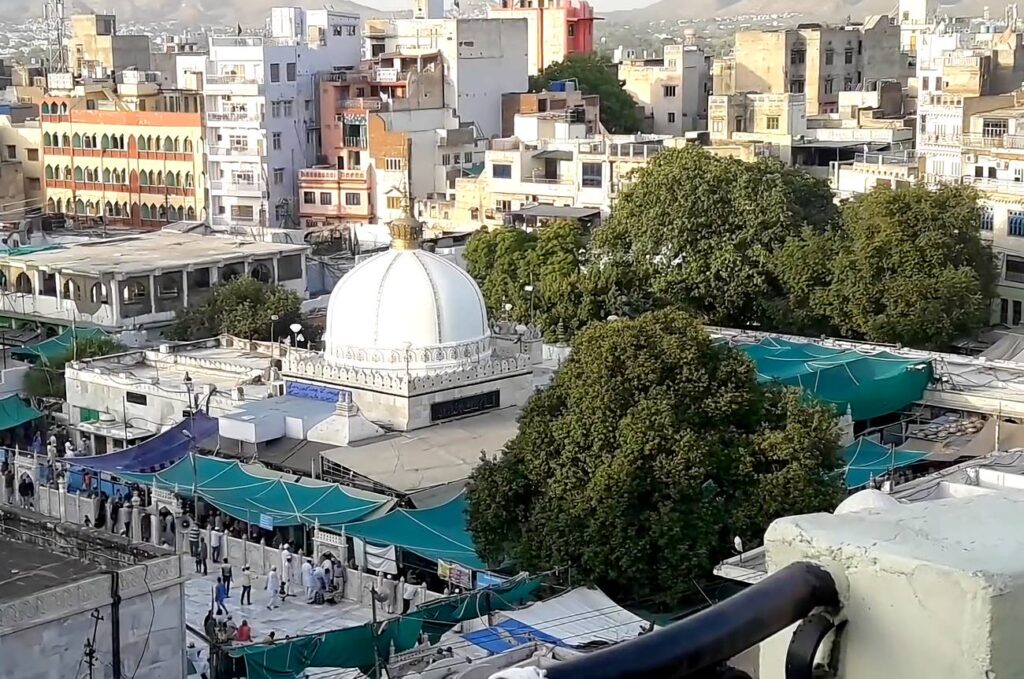 Ajmer Sharif Dargah is the tomb of a Sufi saint from Persia in the region of Sistan. Moinuddin Chishti ( Muʿīn al-Dīn Chishtī ) is known to have promoted a Sufi order (tarqa) from Ajmer which then spread in India and became the largest Muslim spiritual group in the country. Moinuddin Chishti became a saint after his death, one of the most revered in Indian Sunni Islam today. Many Muslim pilgrims come to visit his tomb, making Ajmer an important religious destination.
Visit Buland Darwaza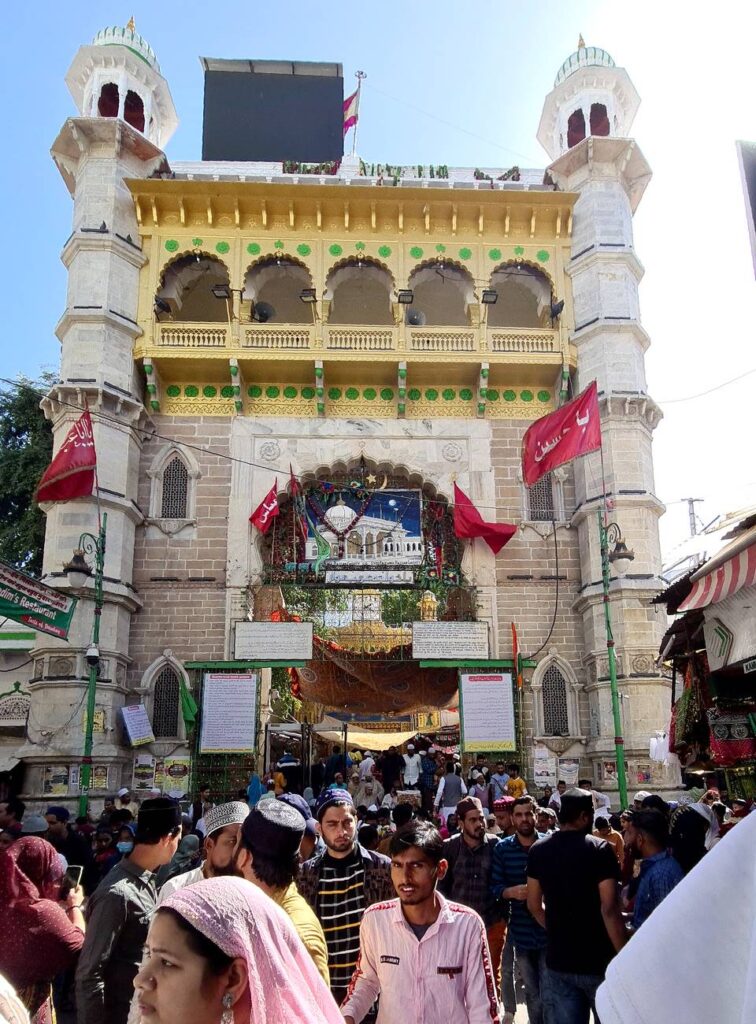 Buland Darwaza is a historical monument. This is the huge gate through which you pass to visit the tomb of Moinuddin Chishti. A beautiful and also a crowded place.
Excursion to Taragarh Fort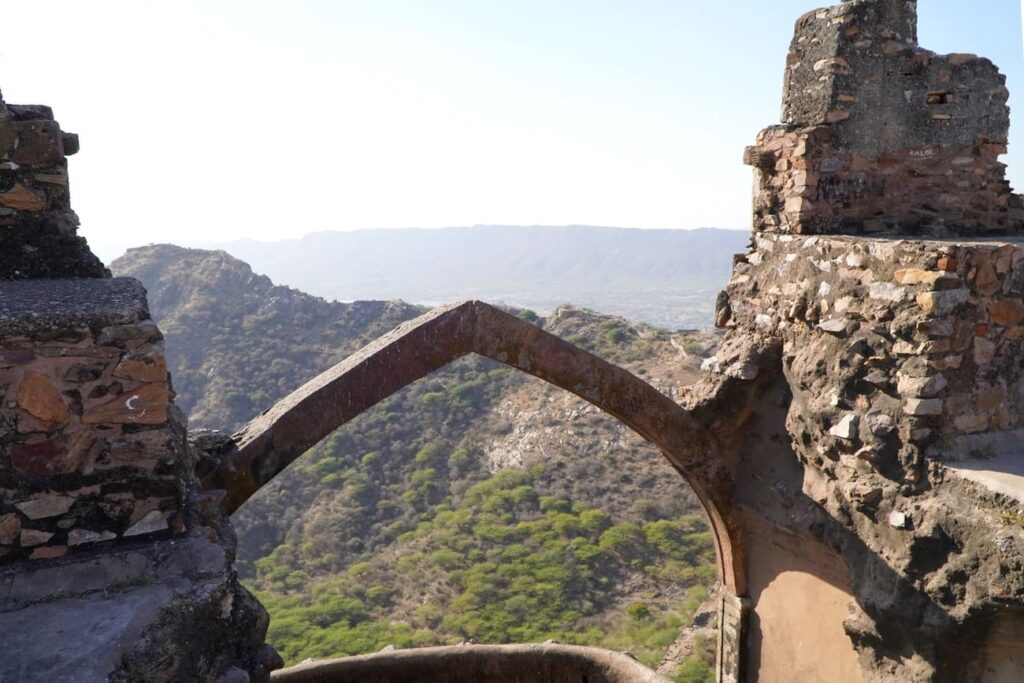 Taragarh Fort was built by Rajput Ajayaraja Chauhan in the 8th century CE. It is the first foundations of Ajmer, located on a high hill with stunning views of the city. It is an interesting monument to visit and a good place to spend time in Ajmer. There is a town within the walls of the fort with many options for eating and a very few stay options.
How to get to the fort?
There is a street less than a kilometer from the station where several cars and minivans are parked. All these vehicles are waiting to go to Taragarh Fort then return to the city. One way journey costs 50 INR and the return costs the same.
The visit of the fort is free
Soni Ji Ki Nasiya Jain Temple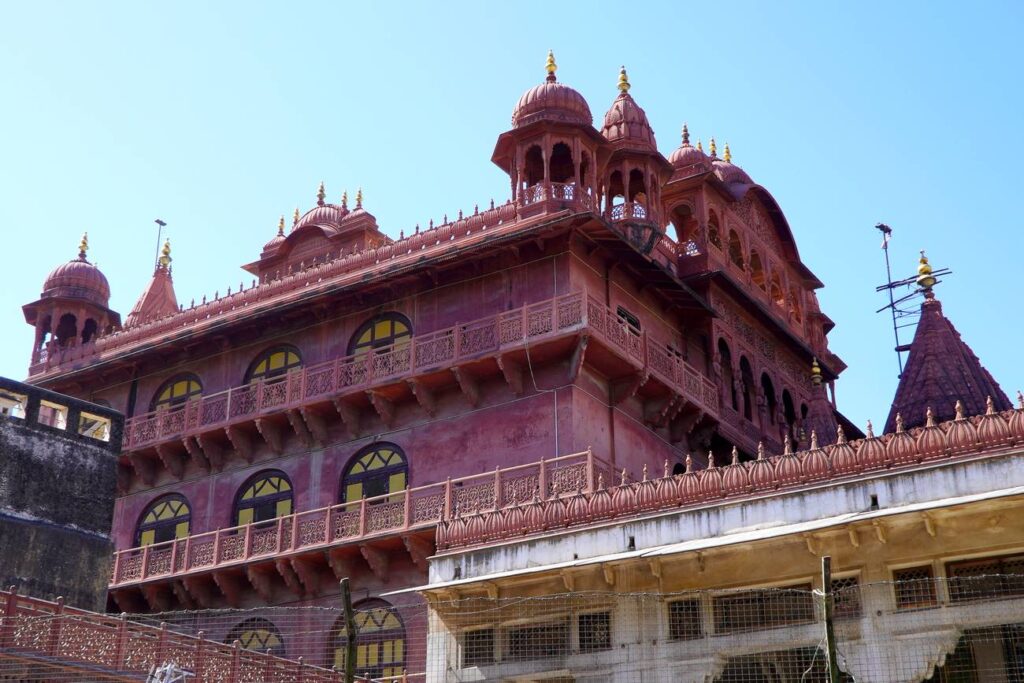 This Jain temple is located within walking distance of Daulat Bagh Gardens. This place of worship dates from the late 19th century. Like many other Jain temples in Ajmer, Soni ji Ki Nasiya suffered destruction during Islamic reigns. It has a very rich and remarkable architecture and has a large tower. A gold replica of the city of Ayodhya is inside. [see photo]

Soni Ji Ki Nasiya is dedicated to the worship of Rishabhdev, the first of the 24 tirthankars (spiritual teachers of the dharma worshipped by the Jains). This is a must-see place in Ajmer.
Kirti Stambh from Ajmer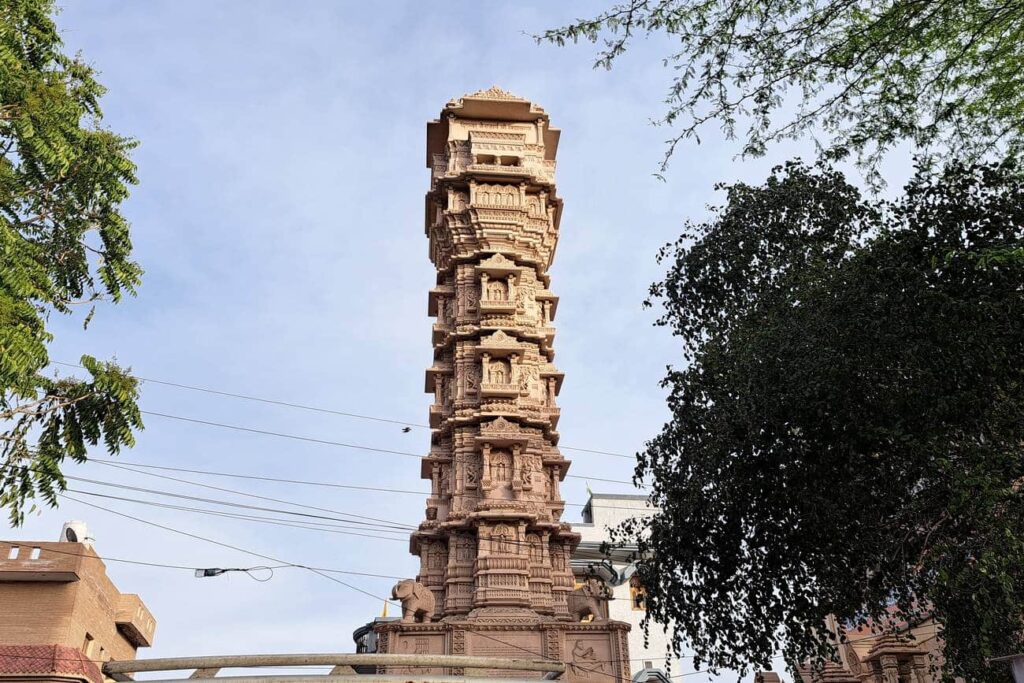 Kirti Stambh is a Jain tower erected in honor of the 50 years of initiation of Jain guru Acharya Vidyasagar that he received in Ajmer in 1968. This man is a very important figure for many followers of the religion in Rajasthan and elsewhere in Rajasthan. India but especially in the vicinity of the city. You won't visit Ajmer without seeing at least one naked photo of him, especially if you visit Kishangarh where he is really depicted everywhere.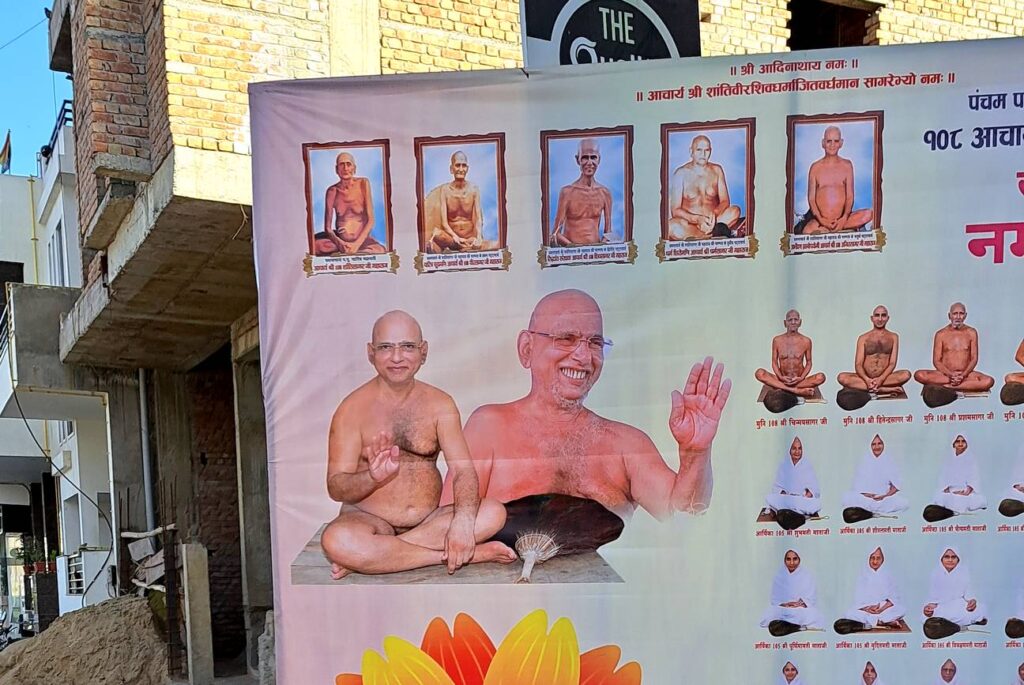 Regarding the tower, its architecture is typical of the Jain style. If you take a tour of the historic cities of Rajasthan and visit Chittorgarh, you can admire a similar 23 meters high tower dating from the 12th century.
Nareli Gyanodaya Digambar Jain Complex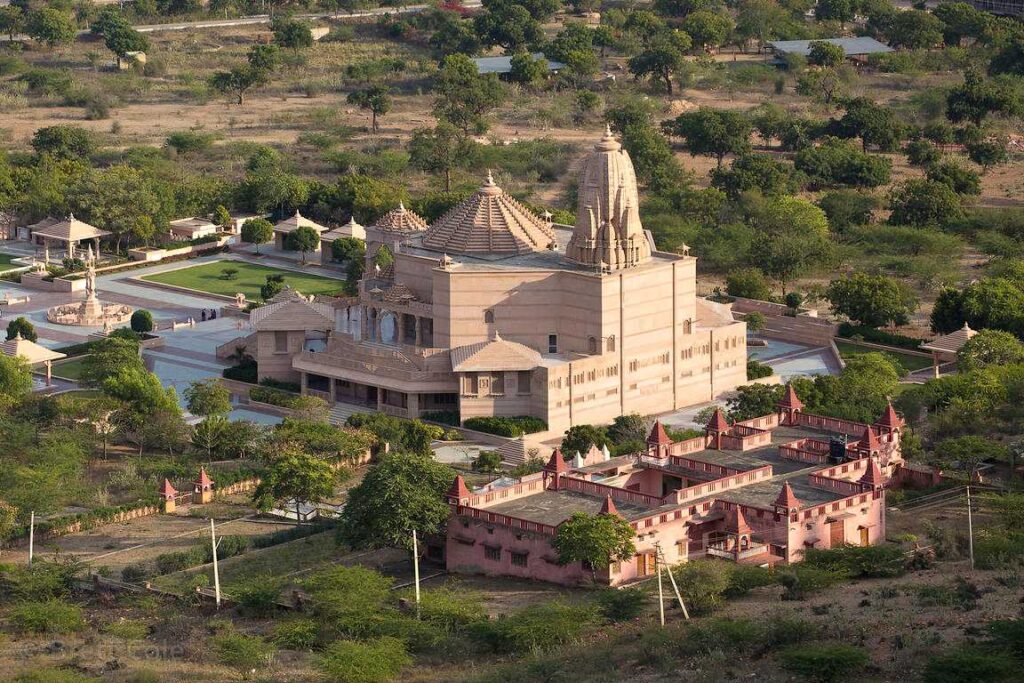 The Jain complex of Nareli Gyanodaya Digambar is a place of worship located on the outskirts of Ajmer. Its construction is unique with traditional and contemporary architecture. Indeed, the complex was built in 1994. It has become an important Jain place of worship and even a place of pilgrimage since devotees come to worship and venerate all 24 tirthankars, all represented in 24 jinalaya (temple in Jain words). It is a major monument to visit in Ajmer.
Allah Rakkha Masjid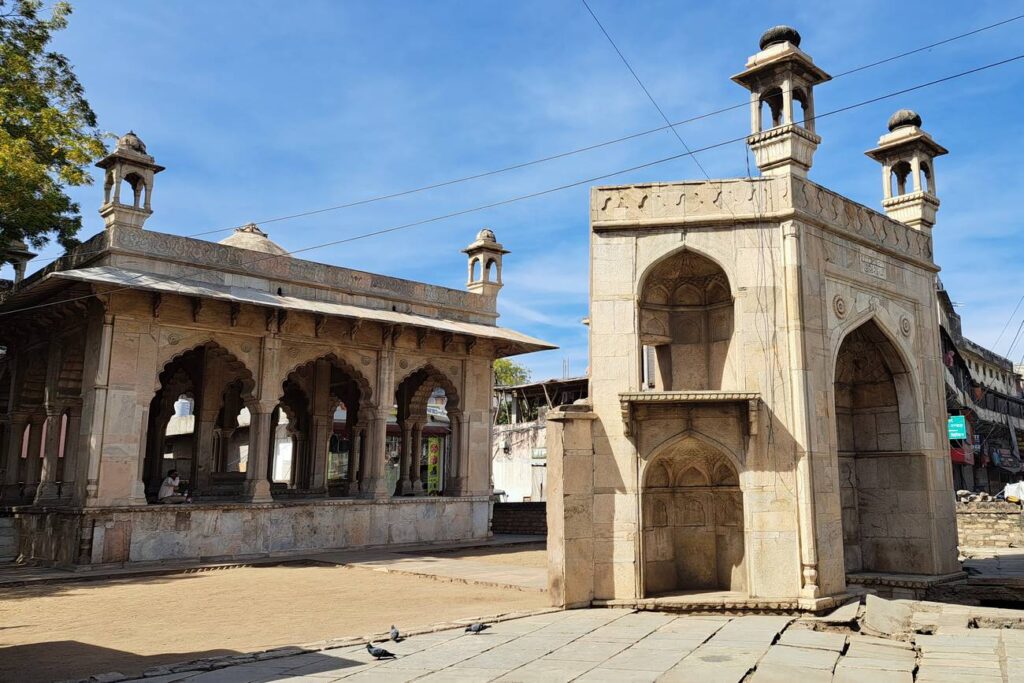 Allah Rakkha is a very old mosque built during the reign of the Mughal Empire. It is a short walk from Ajmer Train Station.
Take a tour of Ana Sagar Lake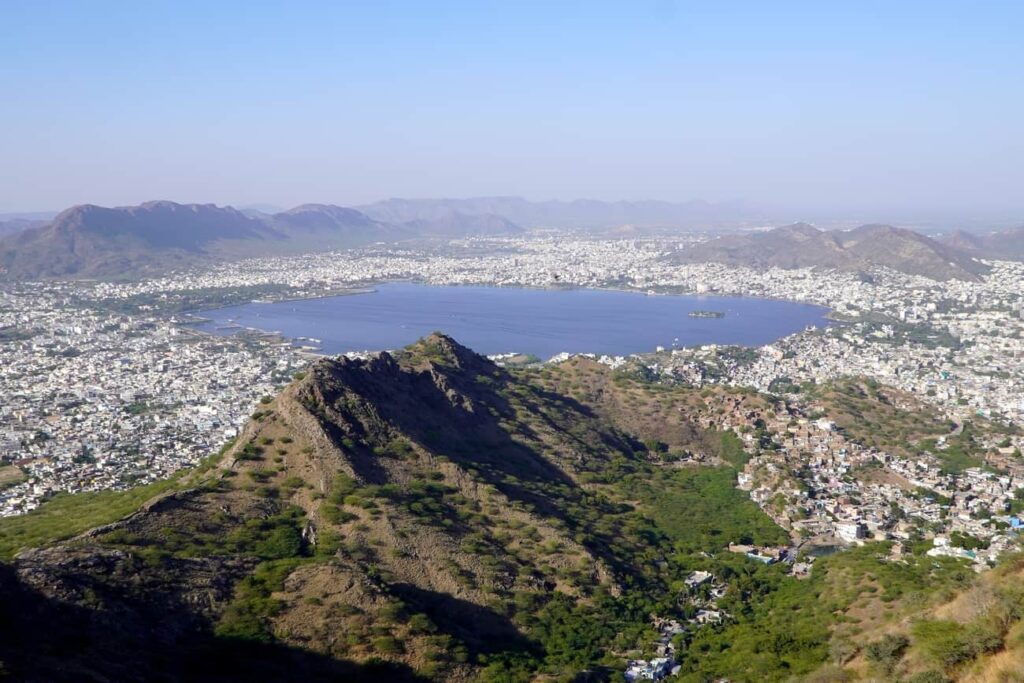 Ana Sagar Lake is much quieter than the shopping streets and the rest of the city, I promise. It's a good place to retreat from the crowds and the hustle and bustle. If you have time to spend in Ajmer, I advise you to do the whole tour but do not be in a hurry since it is very big. You will see beautiful temples by the water and with a little luck, you will come across large groups of wading birds: the painted storks.

There is a large park called Daulat Bagh south of the lake built by Jahangir, the fourth Mughal emperor.
Mayo college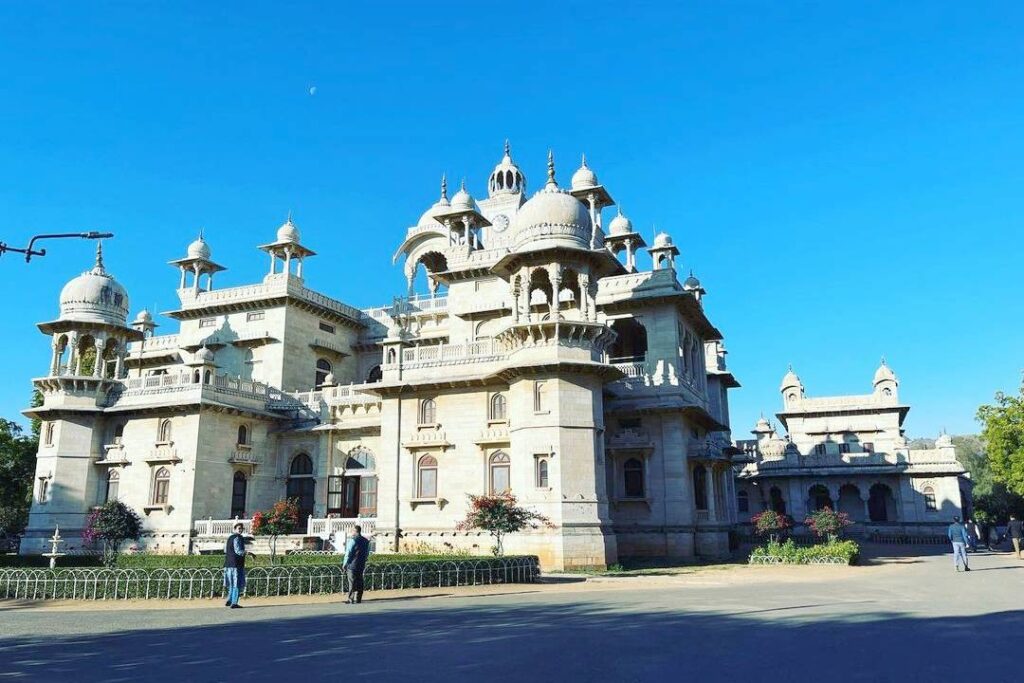 Mayo College is a university built in the 19th century and intended for the study of sons of chiefs or noble people for their future important functions. The monument is a real work of art, especially its main building composed of white marble from Kishangarh. College Mayo is now a renowned university and is still reserved for men.
Visit to the Ajmer Museum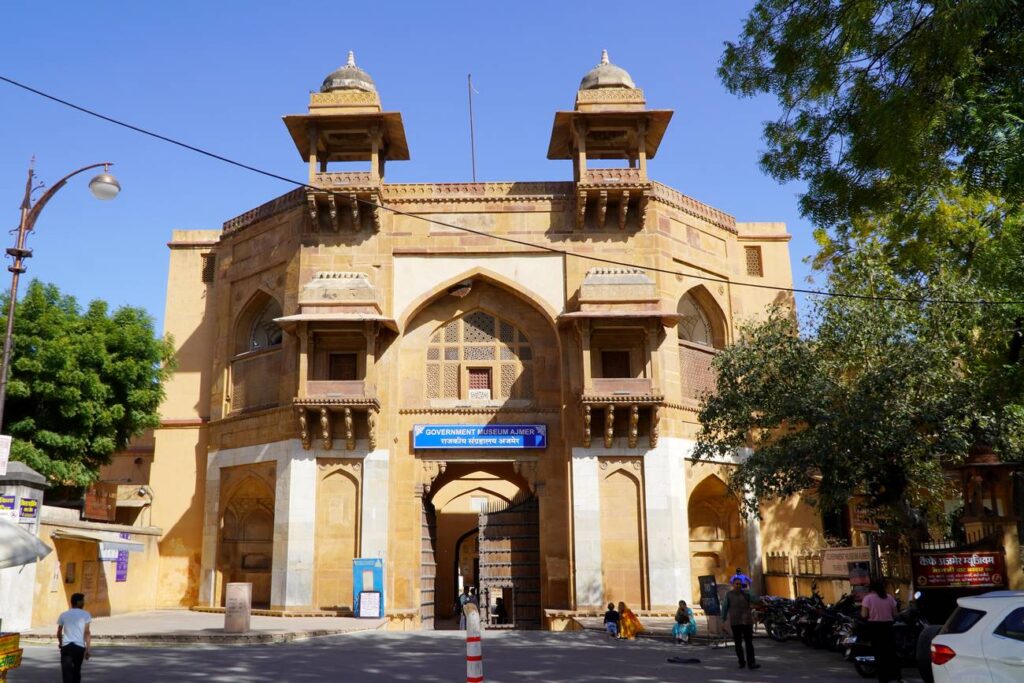 The Ajmer Museum was placed in one of the converted rooms of the former palace of the powerful Mughal emperor Akbar. The fortified monument dates from the 16th century and also has a notable architecture. It is located in the city center near the train station. You will find many objects but especially weapons used under the Rajput Empire and the Mughal Empire.

As mentioned above, a considerable amount of Hindu and Jain temples were destroyed under Islamic rule. However, some pieces dating as far back as the 6th century have been saved and are in this museum, such as a magnificent marble statue of the goddess Kali.
The tour costs 200 INR for foreigners
Victoria Jubilee Clock Tower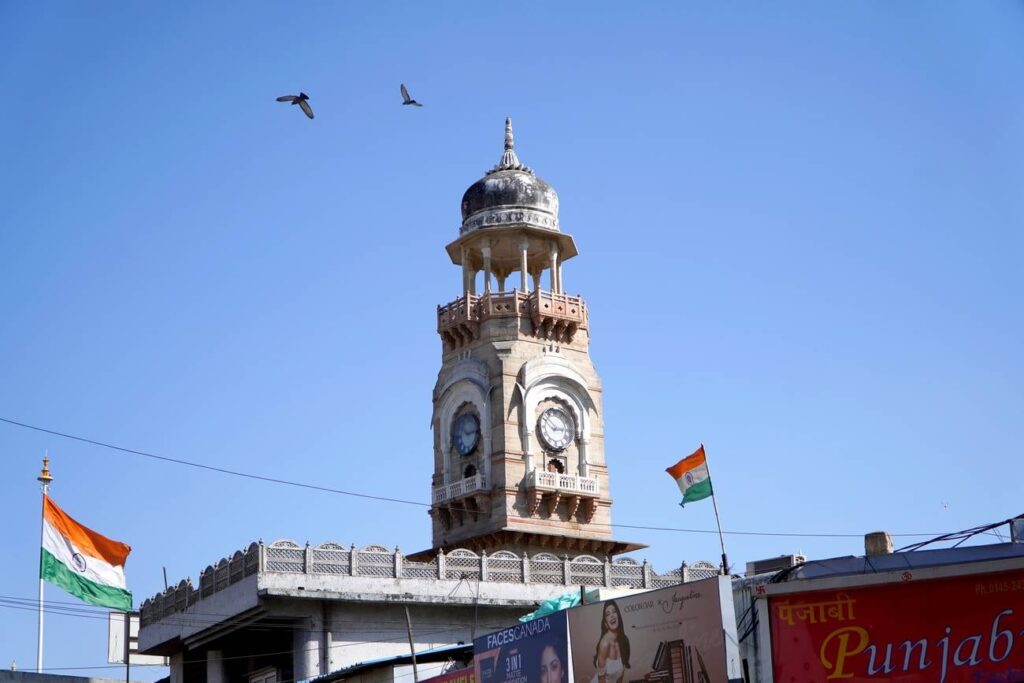 The Victoria Jubilee Clock Tower is a historic landmark dating back to Ajmer's colonial past by the British. It was erected in the late 19th century to commemorate Queen Victoria's 60-year Diamond Jubilee. Other similar monuments were built on this occasion in other countries that the British Empire colonized.
Visit the Jain district
Temples and monuments related to Jainism are everywhere in Ajmer. However, there is a greater concentration of places of worship (most of which are listed in this travel guide) and buildings in a nearby area in the Ajmer Junction railway station. Follow the link below to locate it on the map.
Shopping streets
The shopping streets are huge and stretch for about 1 km from the vicinity of the railway station to the Adhai Din Ka Jhopra mosque. It is a usually crowded place but very beautiful and very lively. I let myself dream imagining this place several decades ago before modernity took place… Until the moment of being surprised by a national horn and returning back to reality. Yes, this place is very noisy but it is an activity to do if you visit Ajmer!
Visit Pushkar
Pushkar is located a few miles from Ajmer, a touristic destination that you shouldn't miss if you visit Ajmer. Here are the best things to do there:

What to do in Pushkar?
Visit the one and only Brahma temple in the world
Saraswati Temple (Savitri Mandir)
Sarovar Lake
Shri Rama Vaikuntha Temple
Gurudwara Sahib Temple
Rangji Temple
Adhar Sheela, a megalithic site
Stunning view of Ajmer and Pushkar
Camel ride
Visit Pushkar during the Camel Fair
➡️ See all activities in Pushkar
Visit Kishangarh
Kishangarh is a small town located 30 kilometers from Ajmer. The city was founded by the Jodhpur prince Kishan Sigh in the 17th century. If I didn't see any tourists in Ajmer, I understand why I didn't see any in Kishangarh either. Still, I found many things to do there with a nice atmosphere. Here I share you the main things to do and places to visit:

What to do in Kishangarh?
Fort de Kishangarh
Mokham Villas
Gundolaw Sagar
Dumping Yard
Laxmi Narayan Temple
Visit Kishangarh Fort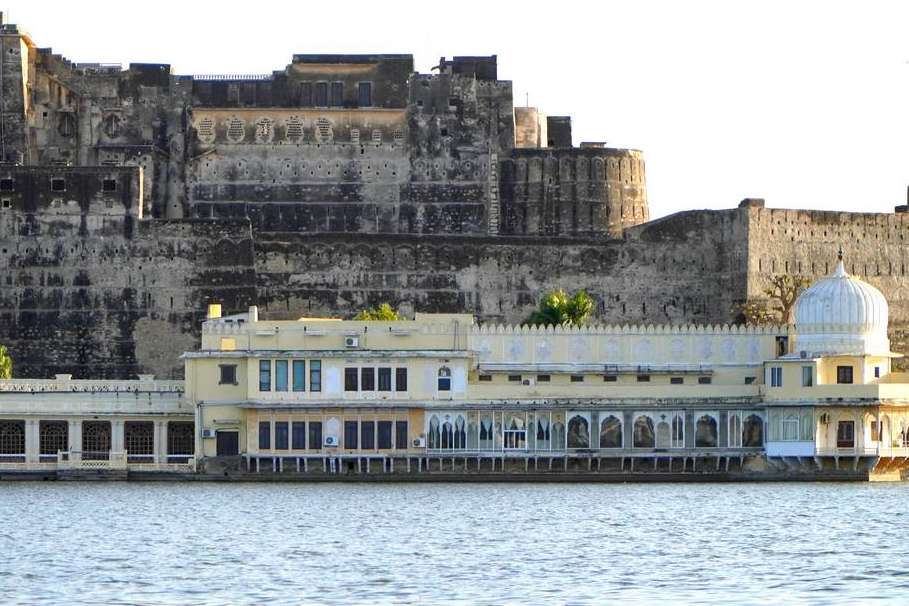 As the name of the city suggests, Kishangarh has a fortress ("garh" means fort). Due to the very low tourism in this locality, the fort is not open to tourists. However, I think that with some determination and getting a few key contacts, you can get in. This was the case for example when I visited Indargarh which is a city in Rajasthan completely off the beaten track for which I managed to get back into its supposedly closed fort. "Everything is possible in India" as they say, isn't it?
Gundolaw Sagar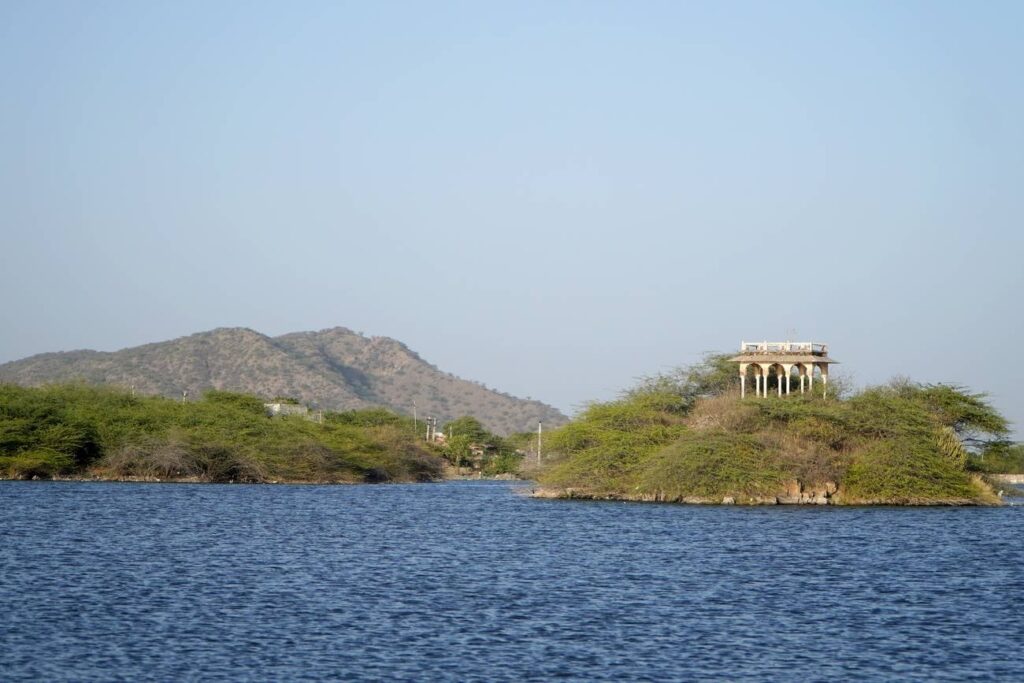 Gundolaw Sagar is a large lake in Kishangarh. A nice place to walk away from the urban hustle and bustle. It is home to a remarkable ornithofauna, you can see many wading birds.
Mokham Villas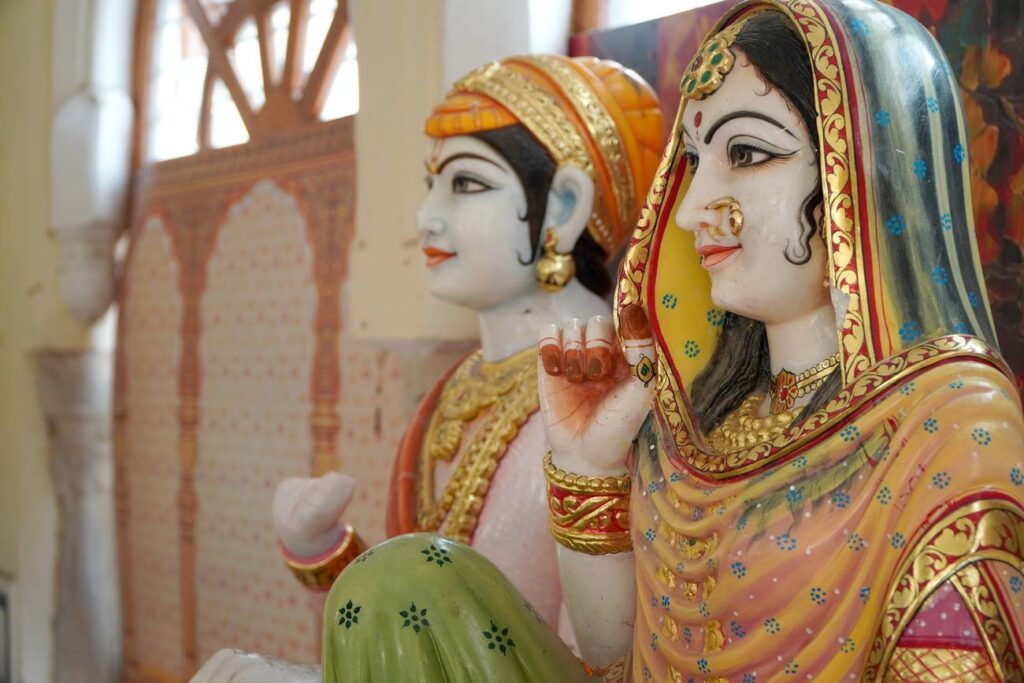 Mokham Villas was a private dependency of the property of the ruler of Kishangarh, Raja Samokhan Singh of the Rathore clan of Rajputs. The place is located right in the middle of Gundolaw Sagar Lake. It is a beautiful and pleasant place to laze around. Unfortunately, it is completely neglected and when I was there, young people arrived to break statues and windows in the already heavily degraded monument. This is not the first time I have seen this kind of sites deteriorated by new generations. Even memorials to the dead and temples get the same treatment.
Dumping Yard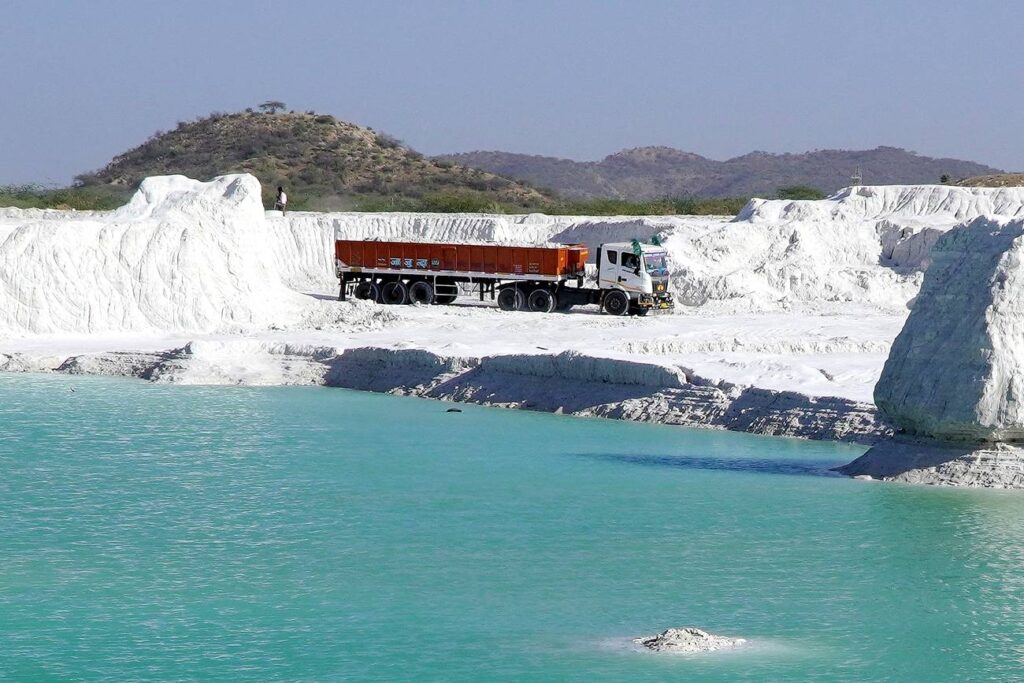 Dumping Yard is the major tourist attraction in Kishangarh, also called "the marble city of India". Indeed, the extraction of marble and its industry is the primary economic sector in Kishangarh. In the past, unused marble grouts were dumped anywhere in the city, posing a waste management problem.

To compensate for this, a large land has been designated set back from Kishangarh. The marble grouts have accumulated over the years until they have become a completely surreal place where it feels like a polar country. Dumping Yard is popular for photo shoots, especially for honeymooners.
How to visit the marble dump ?
The entrance to the marble dump requires a ticket. You have to go to a property located within walking distance. It's completely free, it's just written permission.
Laxmi Narayan Temple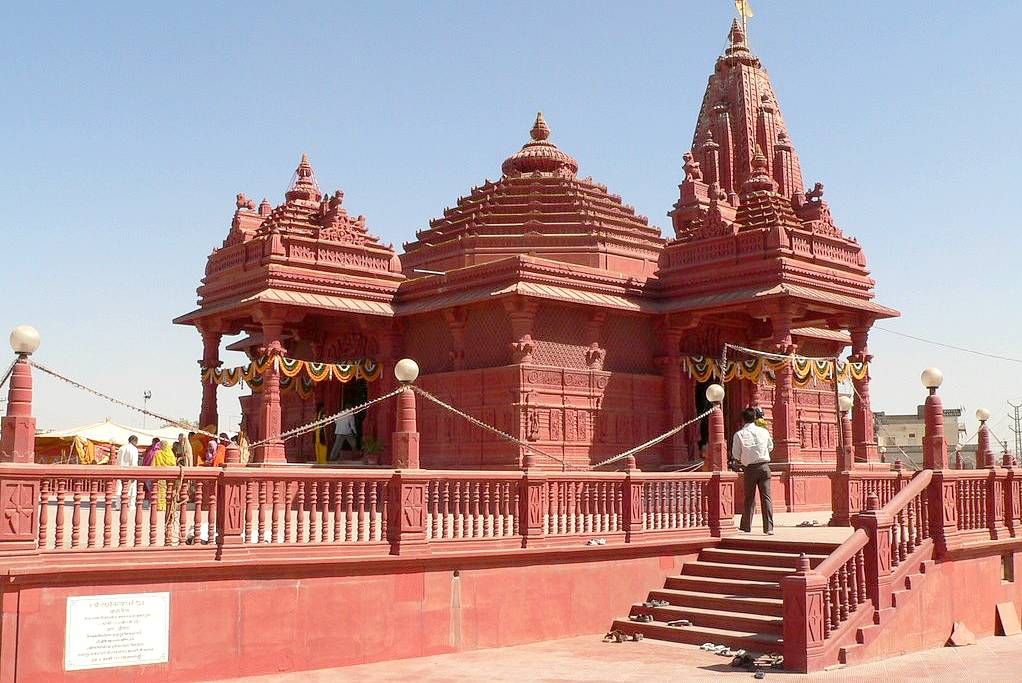 Laxmi Narayan is one of the most beautiful temples I have seen in Kishangarh. Dedicated to the Hindu deity Laxmi, this monument is one of the oldest in the city.
Shri Chandaprabhu Temple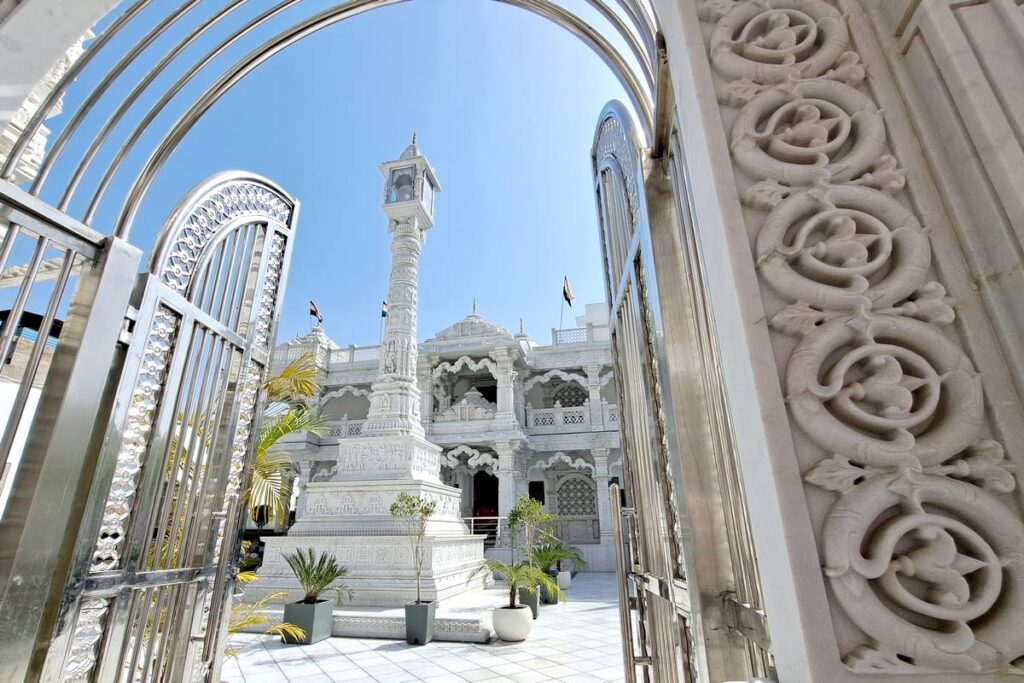 Shri Chandaprabu is a temple dedicated to Jain worship located in the heart of the city of Kishangarh. It is a recent monument but it is surely the most beautiful I have visited here. The place looks so pure, completely built of white marble.
Where to stay in Kishangarh?
Completely forgotten by tourists, this city does not have many options for foreigners due to the lack of licenses from hotels to accommodate them. I found a single room at 400 rupees quite easily by asking the locals. The rest of the cheap establishments don't allow visitors who are not Indian.

Alternatively, you can choose the more expensive options that normally allow foreign visitors to be accommodated.
Where to stay in Ajmer?
Many options exist to sleep in Ajmer especially around the station. Only, as I said above, tourism is very low in this city and this is felt in the hotel industry. Indeed, when I went there, I spent a long time looking for a cheap place to sleep since most of these establishments do not have a license to accommodate foreign visitors.

I have stayed in 3 different hotels: the first is in an area full of garages, behind the museum of Ajmer. My room cost 500 rs. You can find its location here. The second was very comfortable and close to the train station for 2,000 INR was the hotel Ajmer Regency.

I wanted to spend my last days in Ajmer on the shopping street, the one where all Muslim pilgrims pass to go to the holy sites. As before around the station, I was turned down a lot but ended up finding a small modest room for 600 INR. I forgot her name but you can find her by following this link. This is a good option to have a local experience in the city of Ajmer.
Where to eat in Ajmer?
I always came to eat at the same place in Ajmer. Parallel to the railway tracks (below the suspended road) is a whole street filled with restaurants. There is a large amount of menus at competitive prices.
📍 Good and cheap restaurant in Ajmer
How to get to Ajmer?
1. From Pushkar
By taxi: The journey from Pushkar to Ajmer by private taxi costs INR 200. They are located opposite the Gurudwara Sikh Temple near the entrance to the city.

By bus: The local bus ride costs Rs 20. It is located about 200 meters before the Sikh Gurudwara temple. I took these two options to come and leave Ajmer.

By train: Travelling by train is one of the easiest way to explore the country.
➡️ Travelling by train in India : complete guide

2. From Jaipur
Ajmer is located about 130 km from Jaipur.
From Jaipur Junction (JP):
Around 25 trains depart daily from Jaipur, which means you don't have to prepare your departure in advance, especially since the journey takes only 2 hours.
3. From Jodhpur
Ajmer is located about 200 km from Jodhpur. 2 different trains depart daily from Jodhpur just 10 minutes apart.
Depuis Jodhpur Junction (JU):
The train JU INDB EXPRESS (14801) train departs daily at 08:05. The journey takes 4h40m.
From Jodhpur Junction (JU):
The train RANIKHET EXP (15013) departs daily at 08:15. The journey takes 4h40m.
From Jodhpur Junction (JU):
The train BGKT MMCT SPL (09094) departs every Sunday at 12:15. The journey takes 4h35m.
How to get out of Ajmer?
Travelling by train is the easiest and fastest option to get out of Ajmer. The train station is close to all tourist attractions. Find its location in the following link:
📍 See the train station on the map
 
You can also leave from Ajmer by bus. The bus station is located near the train station:
📍 See the bus station on the map
When to visit Ajmer?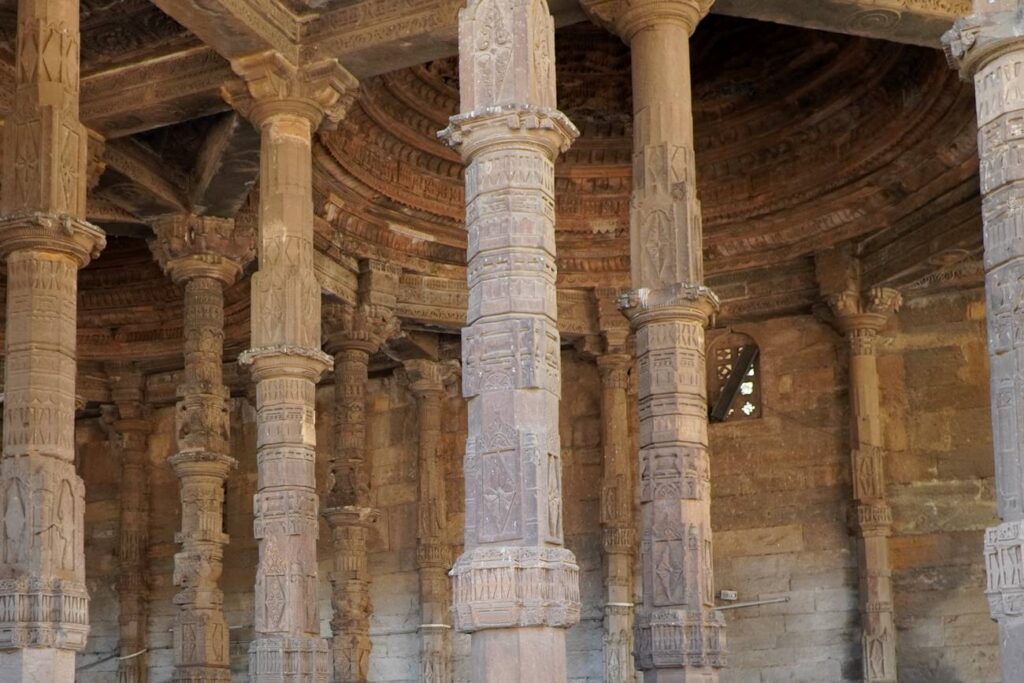 When is the best time to visit Ajmer?
Culturally, the most interesting time to visit Ajmer should be during Muslim celebrations such as Eid or Ramadan. Here are the best and least times to visit the city regarding the weather:

● Favourable times
The ideal months to visit Ajmer with cool weather at night and pleasant during the day are January, February or even March and from November to December.

● Bad times
June, July and August fall into the monsoon period. It's raining a lot. The remaining months are the hottest with temperatures difficult to travel.