▶ Destinations ▶ India
 
Visit the rat temple in India
Discover Karni Mata, the temple of rats! Located in Deshnoke, south of Bikaner, this place of worship attracts many tourists for the thousands of rodents that live there. Find in this travel guide information about it, how to get there and where to stay.

Karni Mata's Story
Karni Mata was a Hindu sage born in the late 14th century and revered by many devotees since she is one of the living incarnations of the goddess Durga. The story goes that she completely disappeared suddenly. As a result of this phenomenon, a temple was built on the site where she used to pray and meditate in the city of Deshnoke. The current structure of the place of worship was built in the 19th century.

History related to Bikaner
Rao Bika, the founder of Bikaner who is the eldest son of the founder of Jodhpur often went to the temple of Karni Mata. Indeed, the royal family mainly worships this avatar of Durga and still does a the present day. Rao Bika came to question the deity and she prophesied that he would succeed in establishing his princely state. The prophecy was right since at that time it became one of the greatest of whole India.
Why are there rats in the temple?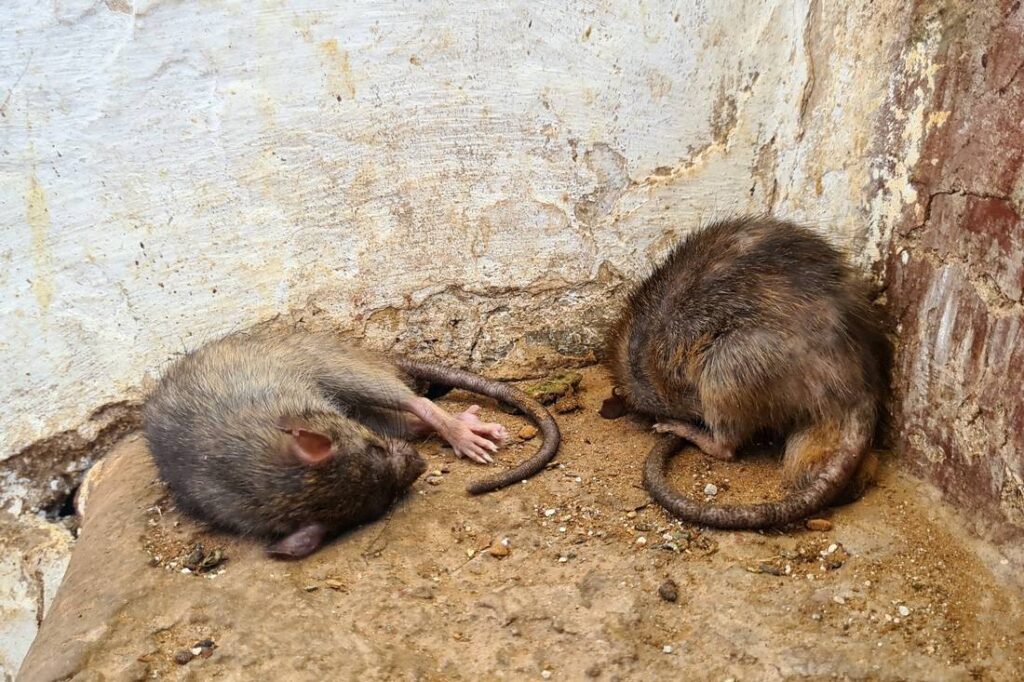 Contrary to what one might think, rats are not the main attraction of pilgrims as we have just seen in the previous paragraph. However, the tourist are attracted by it. Thousands of rats live in the temple and its surroundings. These creatures that have settled there over time are some reincarnations of some devotees by Durga's wish. Thus, all rodents in the temple are sacred. The population has continued to grow and the temple is now full of mouses. This is a unique and unmissable place if you visit the surroundings of Bikaner.
Tips for visiting the temple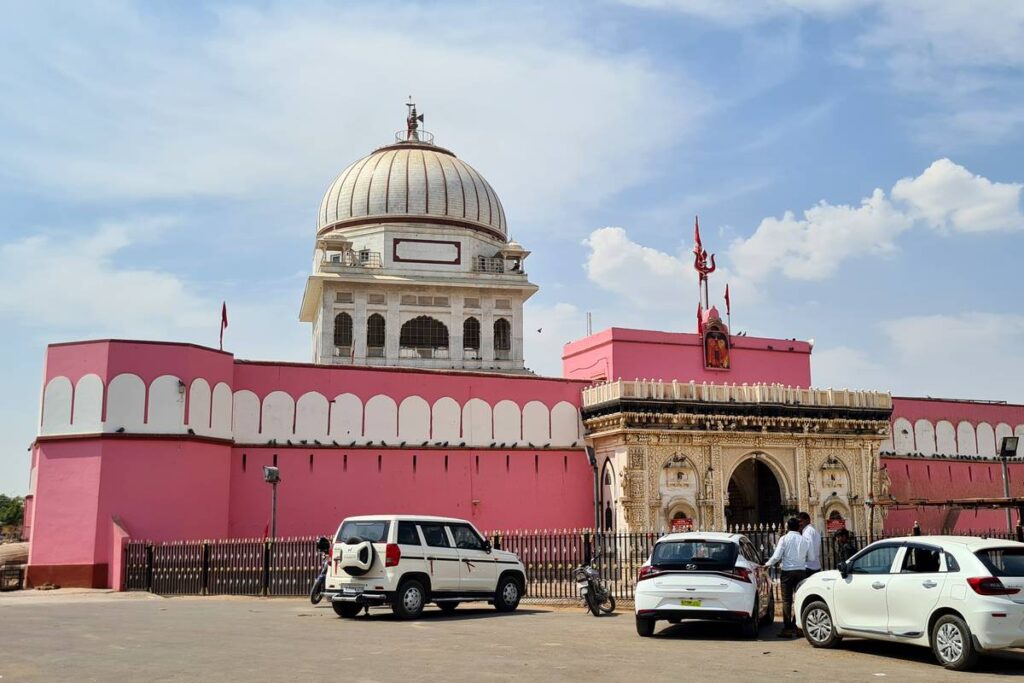 Best times to visit
I advise you to visit the temple early in the morning or in evening when the weather is cooler because outside these periods most rats stay hidden in the walls.

White rats
White rats are of the same species as all the others who live in the temple but they are albino (devoid of melanin, the dark pigmentation). It is said that seeing one of them brings good luck and prosperity. That's why during your visit you will see people on the floor looking for them to provoke their own luck.

Once, a white rat once appeared near the feeders and everyone rushed to this place without even paying attention to the other rats. I saw 3 dead rats crushed by this crowd. A bit contradictory as a method to hope for luck.

Bring socks
Like all temples in India, you have to take off your shoes at the entrance. I advise you to bring a pair of socks in case you are not comfortable with the dirt under your feet. There are rooms with urine in some places. Personally visiting it barefoot was fine for me.

Eating around the temple
There are many restaurants all around the temple and so rats too. I've seen them hanging out several times in the fresh food and I wouldn't want to get ahead but… I guess that's why I spent time in the toilets during my stay in Deshnoke! Maybe move away from this place to eat if you are sensitive to it.

Temple Rules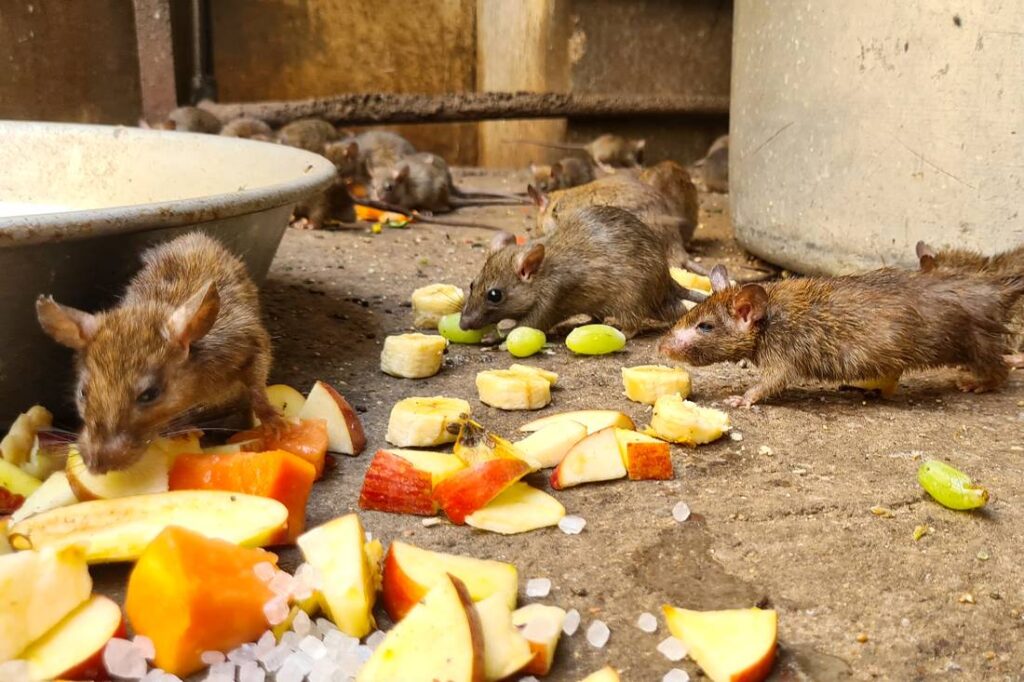 Many mention the fact that if one inadvertently crushes a rat one must replace it with a silver rat statue that can be found on the outskirts of the temple. This would be written into the temple rules. I visited Karni Mata 4 times and saw several rats crushed but never these statues. Nevertheless, you should still be careful where you put your feet because rats are everywhere!

Feeding rats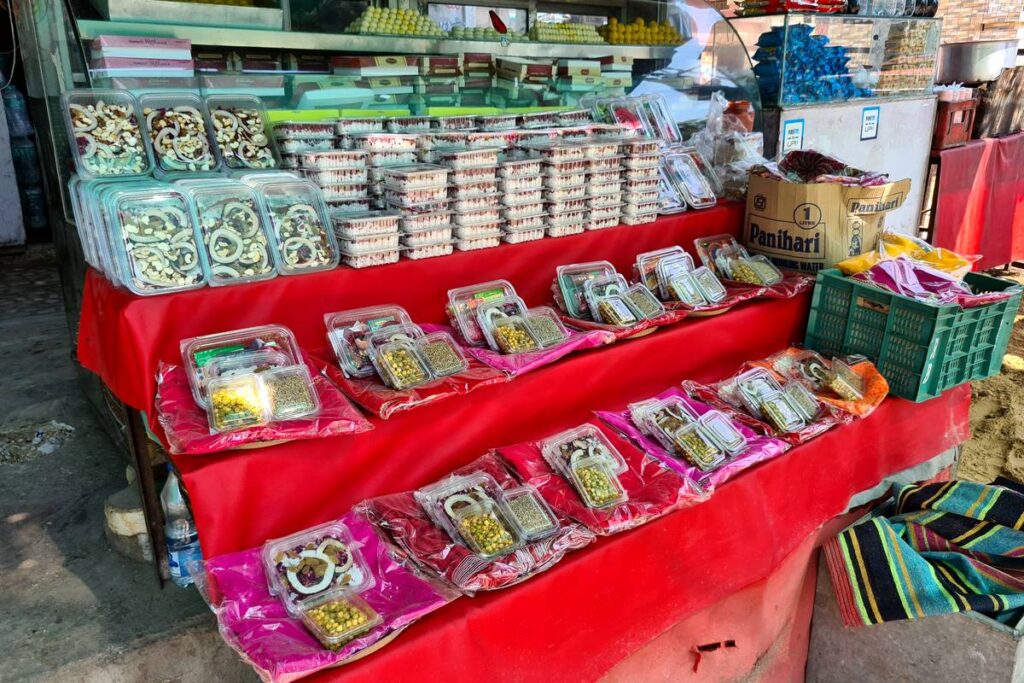 Somehow, feeding the rats is making an offering to Durga. Dozens and dozens of large stalls are present in the vicinity of Karni Mata Mandir. They offer a wide selection of food for rats. It's a great luxury to be a rat in Deshnoke, I swear. I heard that ones of Delhi are jealous…

Visit fees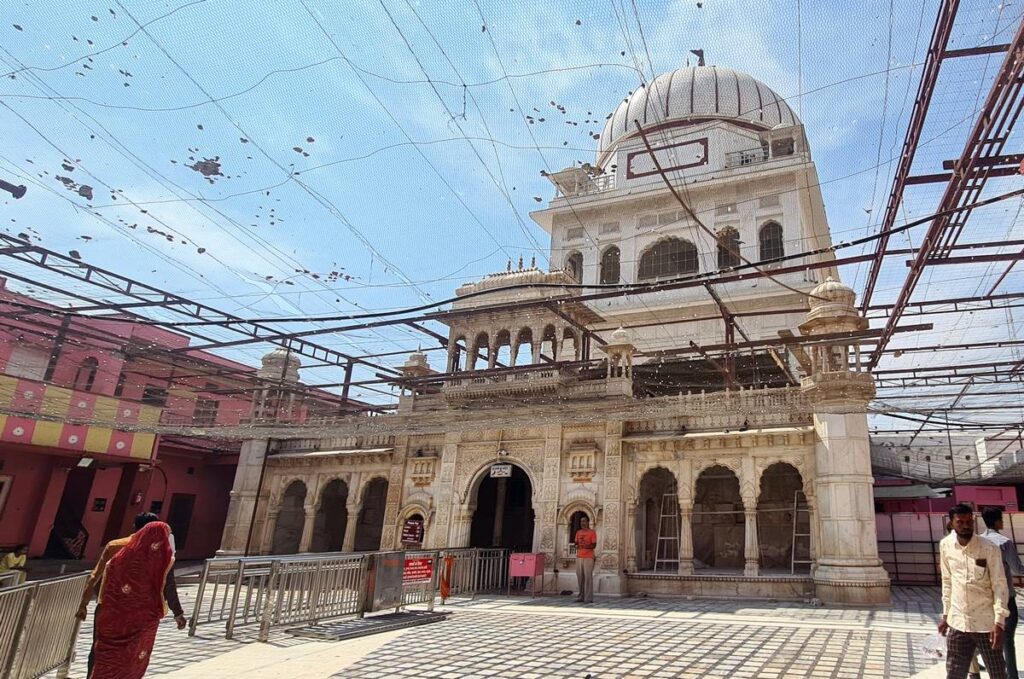 The entrance to the temple is completely free. However there are fees for the photographs (for foreign tourists). I paid INR 30 to take pictures only with my smartphone. There is a little extra money if you use a camera.
How to get to Deshnoke?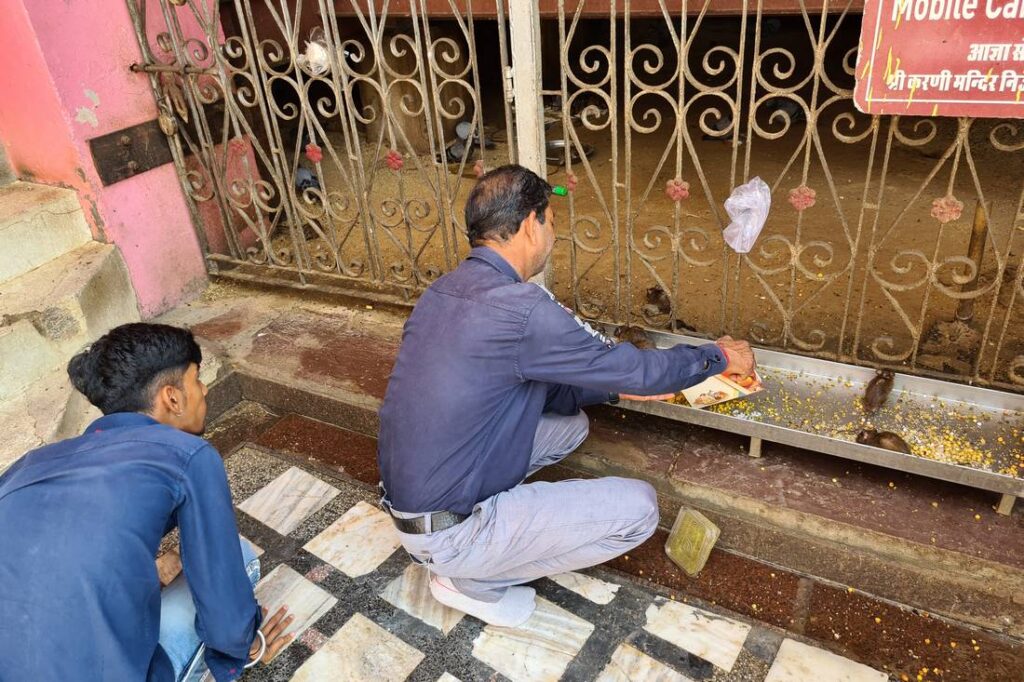 Deshnoke is located about 30 kilometers south of Bikaner. You can easily take one of the many local buses that leave from this city to Deshnoke and then return in the same way. One way costs about 40 rupees.
Where to stay in Deshnoke?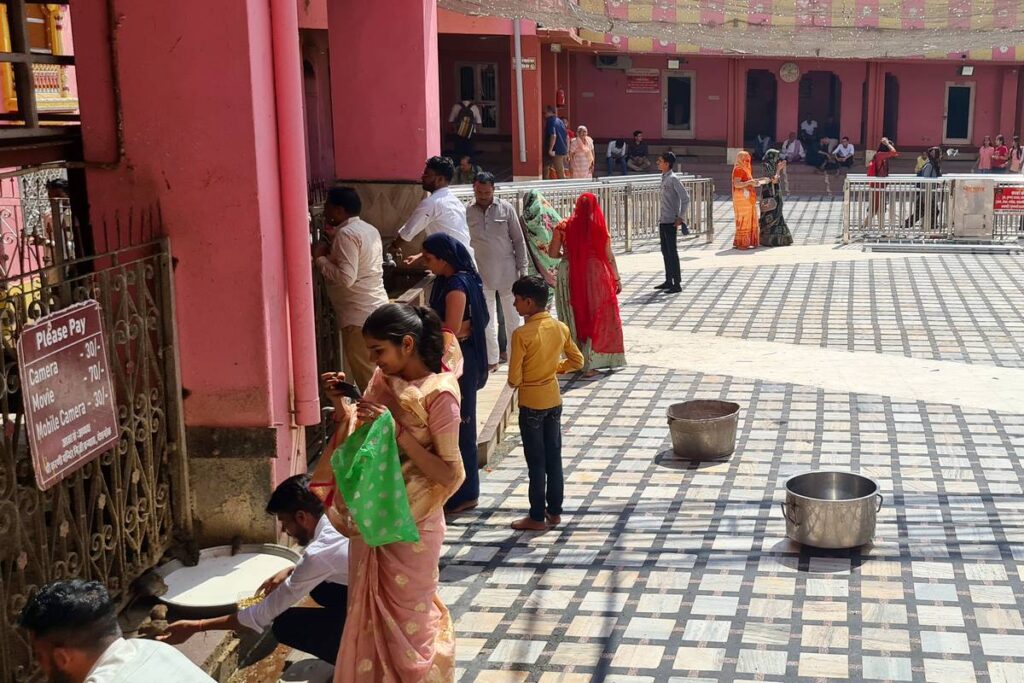 There are many options for staying in Deshnoke. I stayed in 3 places. The first one was too expensive so I left the next day and then the second one I found which was cheap (400 INR for a single room) was full the next day… Booked for a wedding. Finally, I spent almost a week in the hotel OYO Bagh Palace which is set back from the temple and at INR 1200 at night. The staff is super cool, I really liked this place. If you are looking for closer, there are many choice all around Karni Mata Temple.

Ultra tight budgets
There is a hostel named Dharamshala near the temple where you can have a private room for only INR 100. Do not expect for luxury at this price though. I have been checking this place by myself and the location on Google Maps is inaccurate. Ask the locals for their location they will indicate it.
What else to do in Deshnoke?
Visit the Thar Desert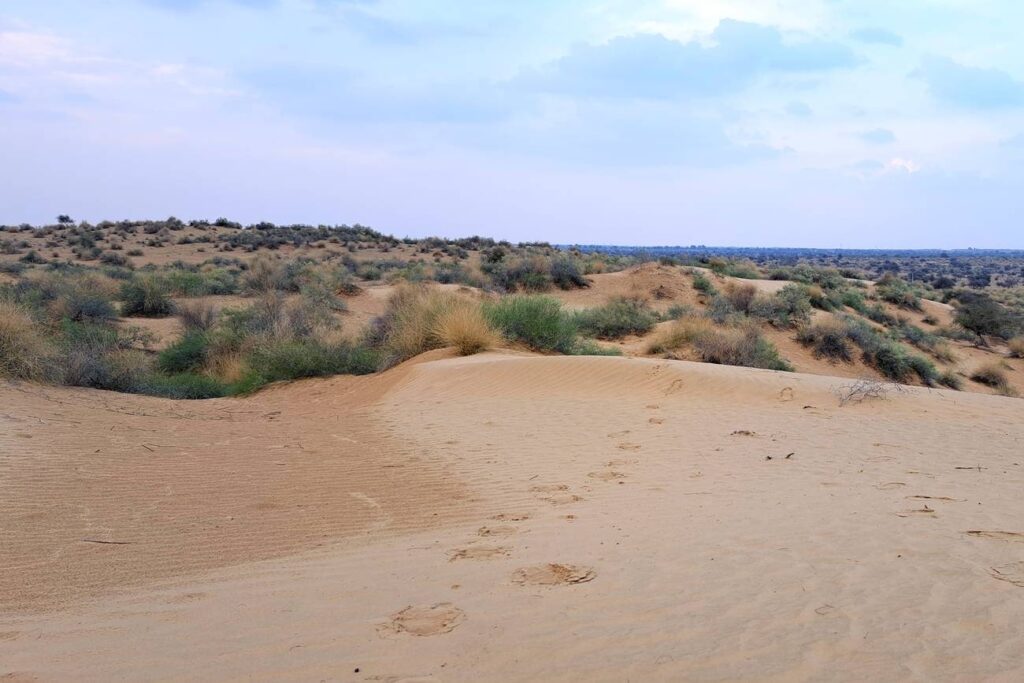 The surroundings of Deshnoke are sandy, desert / savannah type … With beautiful dunes when you sink only a few kilometers. You can easily see antelopes and the many camels of farmers who are also very numerous in the city!

The land of reptiles
Reptile lovers will be happy in Deshnoke. There are everywhere! The hotel staff showed me some pictures of reptiles that roam and often arrive around the houses. Among them, very large cobras and huge monitor lizards. The bushes are also home to a lot of chameleons.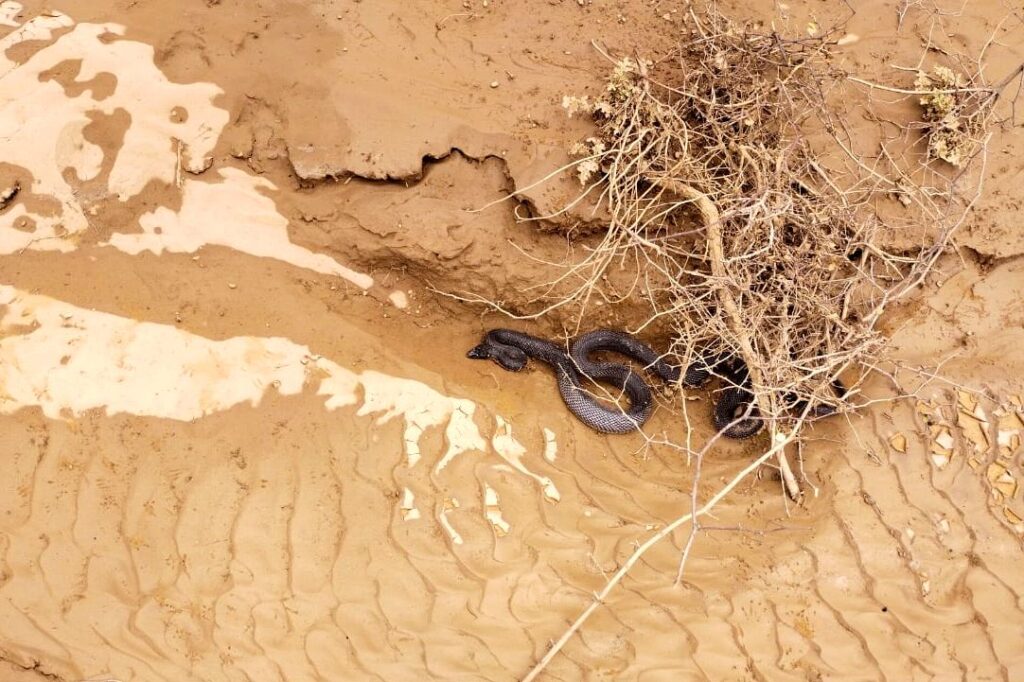 Take a break
I really enjoyed the super quiet atmosphere of Deshnoke. That's why I stayed there for almost 10 days. A nice place that was welcome since I had planned to work a bit on Spirit travelers!