▶ Destinations ▶ India
 
The best places to visit in Rajasthan
Discover the best things to do in the state of Rajasthan. A travel guide to the tourist cities you should visit during your stay. For each of them, you'll find activities and popular places to see, as well as information on accommodation, getting around and knowing when to visit.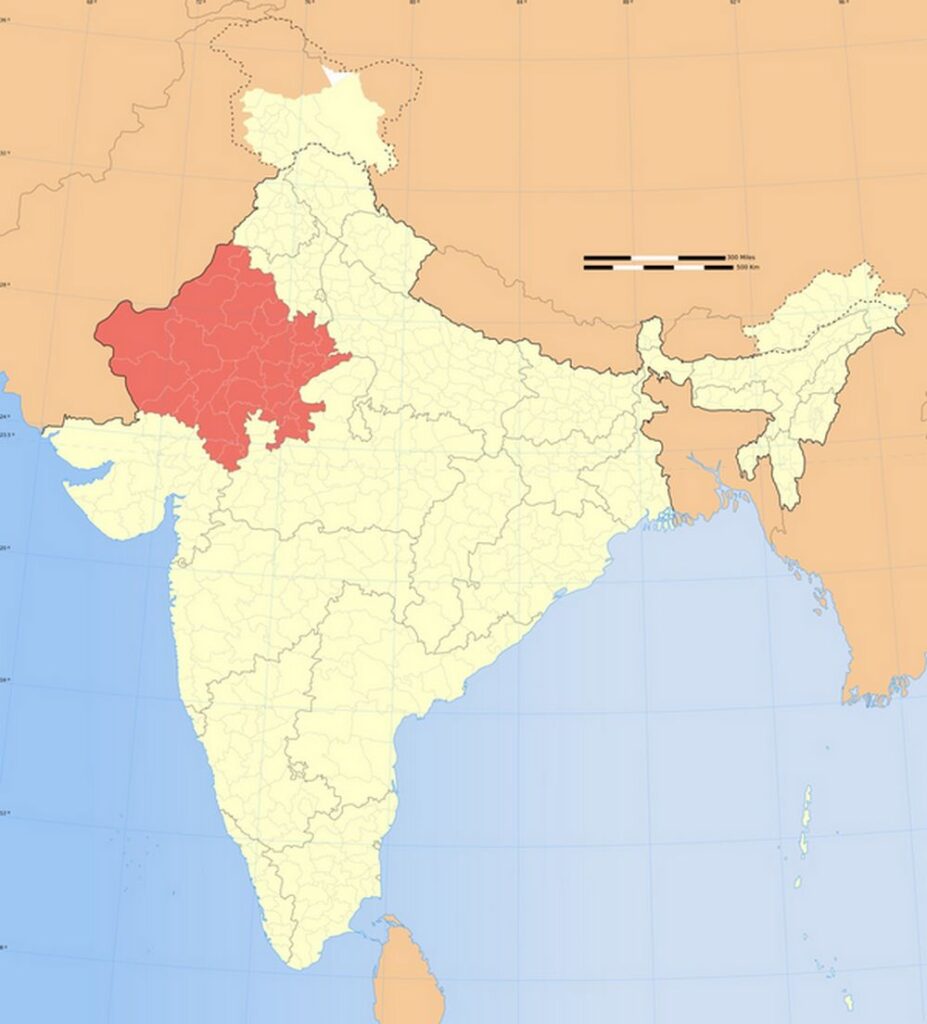 Visit Rajasthan in India
Rajasthan is a state in northern India. It is the largest in the country, with Jaipur as its capital. It shares borders with Pakistan, Gujarat, Madhya Pradesh and Uttar Pradesh, Haryana and Punjab. Rajasthan as we know it today was founded in 1949. Prior to this date, the area was larger and mainly comprised present-day Rajasthan as well as parts of Madhya Pradesh, Gujarat and some adjacent parts of Sindh in southern Pakistan.
This territory once known as Rājputana, meaning "Land of the Rajputs", was made up of kingdoms that are now regions:
Mewar, Mewat, Marwar, Ajmer, Hadoti, Gorwar, Shekhawati, Dhundhar and Vagad, themselves divided into districts. Let's discover the best places to visit and the must-see tourist attractions in Rajasthan.

Ajmer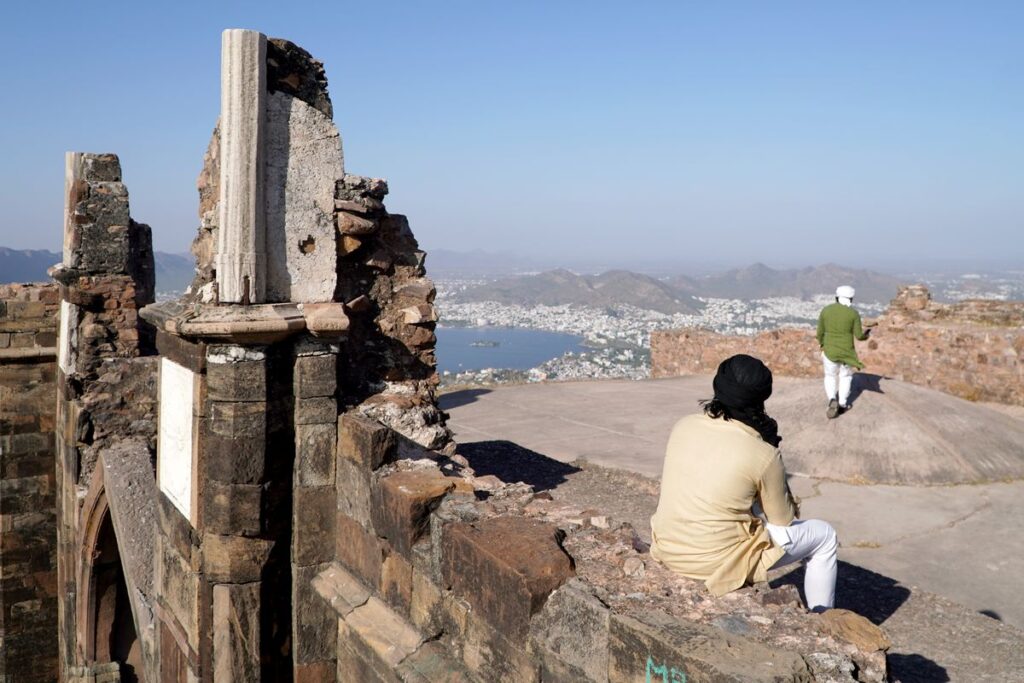 Ajmer is an important city in Rajasthan, but one that is relatively rare on the itinerary of travellers to North India. This large city is home to the tomb of a Sufi saint, which attracts Muslim pilgrims in large numbers. The atmosphere here is very different from the rest of the region. For example, the transition from Pushkar, some ten kilometres away, is very striking. It's a leap into another universe in as little as 15 kilometres. Personally, I loved visiting this town for a week. Ajmer offers another facet of Rajasthan, with very pronounced Ghurid and Mughal influences. There is also a significant Jain community and historical heritage.
Places to visit in Ajmer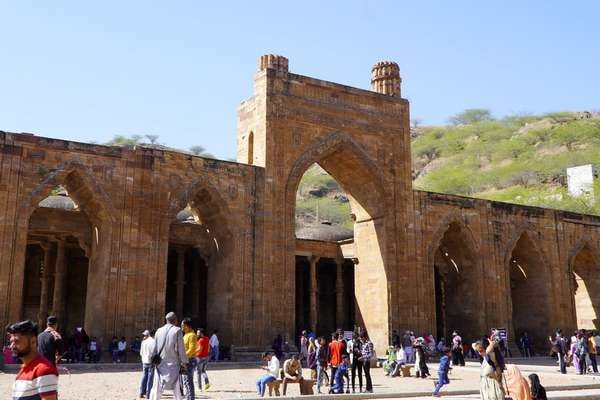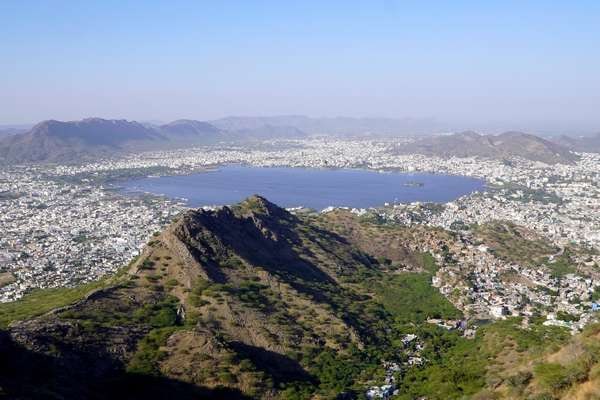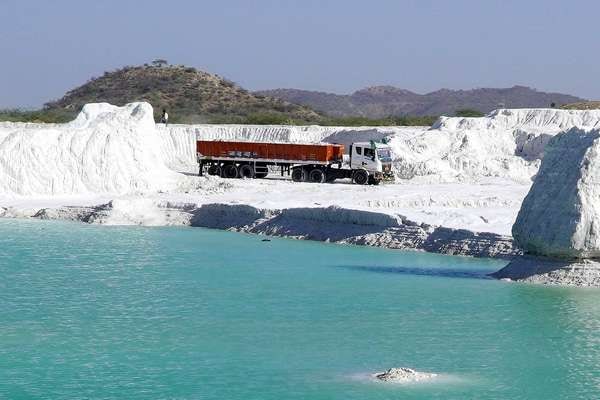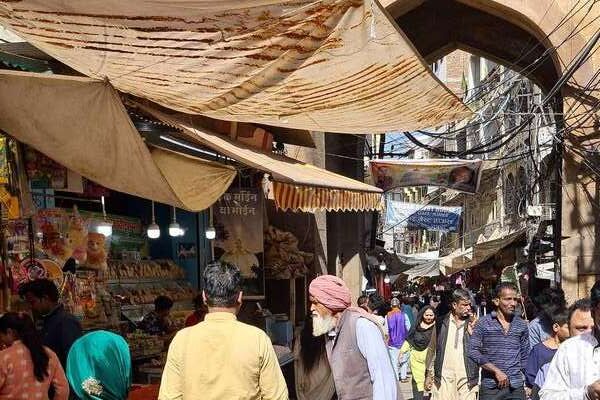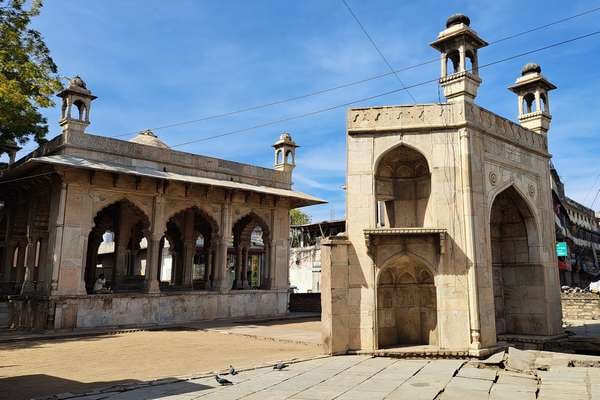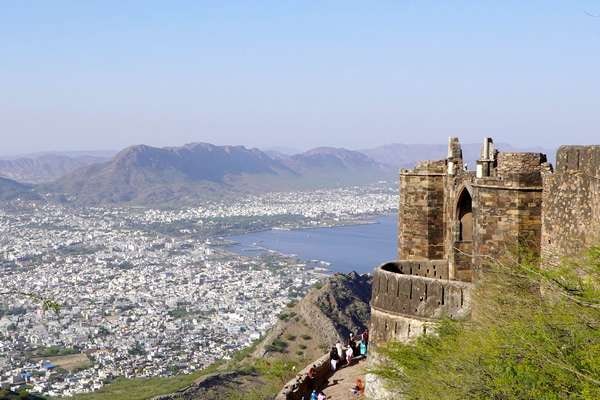 Credit photos :
© Tom Spirit

Discover the best places to discover in the city of Ajmer in Rajasthan:
☑ Soni Ji Ki Nasiya Jain Temple
☑ Jain complex of Nareli Gyanodaya Digambar
Alwar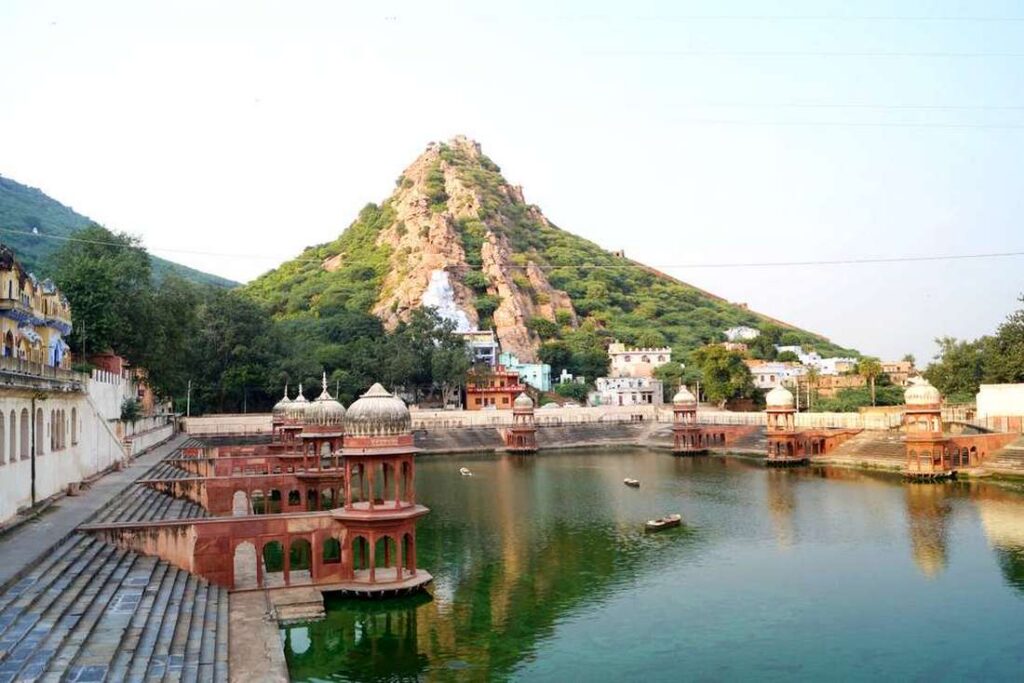 Alwar is a small town located between Jaipur and New Delhi in eastern Rajasthan. It's a little-known but beautiful destination, surrounded by hills and full of historic sites and monuments to visit. A curiosity in this place is the presence of wild deer in an urban environment! They have been coming out of the forests more and more in recent years, particularly from the large Sariska tiger nature reserve nearby. So it's not uncommon to see them roaming the streets or drinking in the Sagar kund.

Things to do in Alwar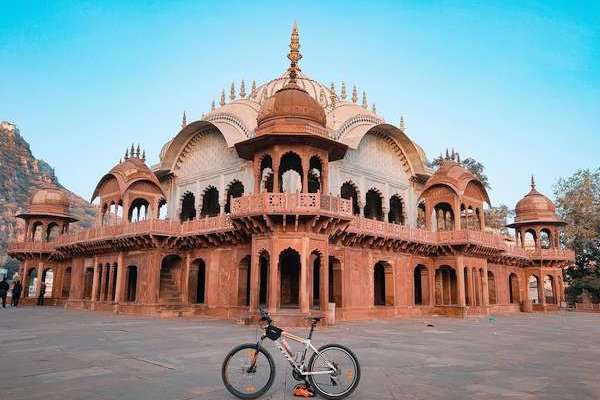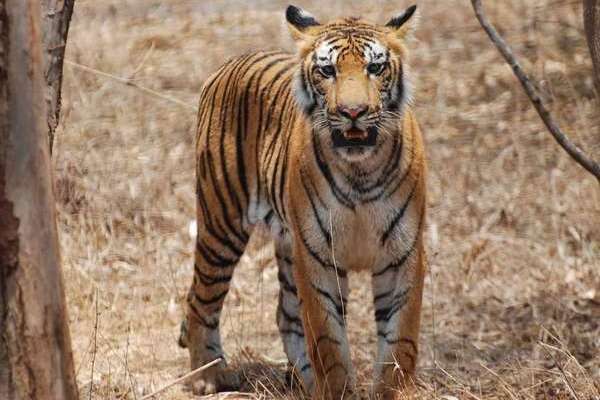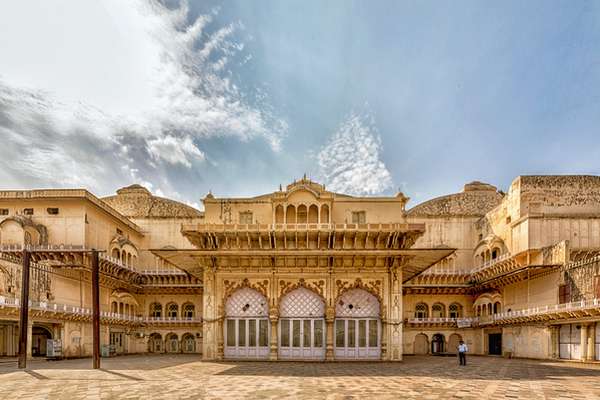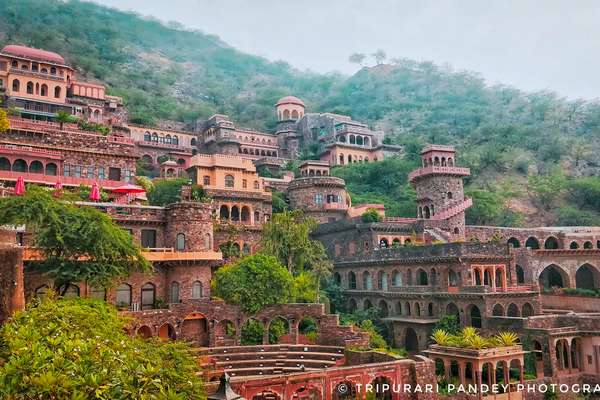 Credits photos :
1. Maxpixel.net
2, 3, 4. Wikimedia Commons

Places to visit in Alwar:
☑ Neemrana Fort (Alwar District, 75km)
Barmer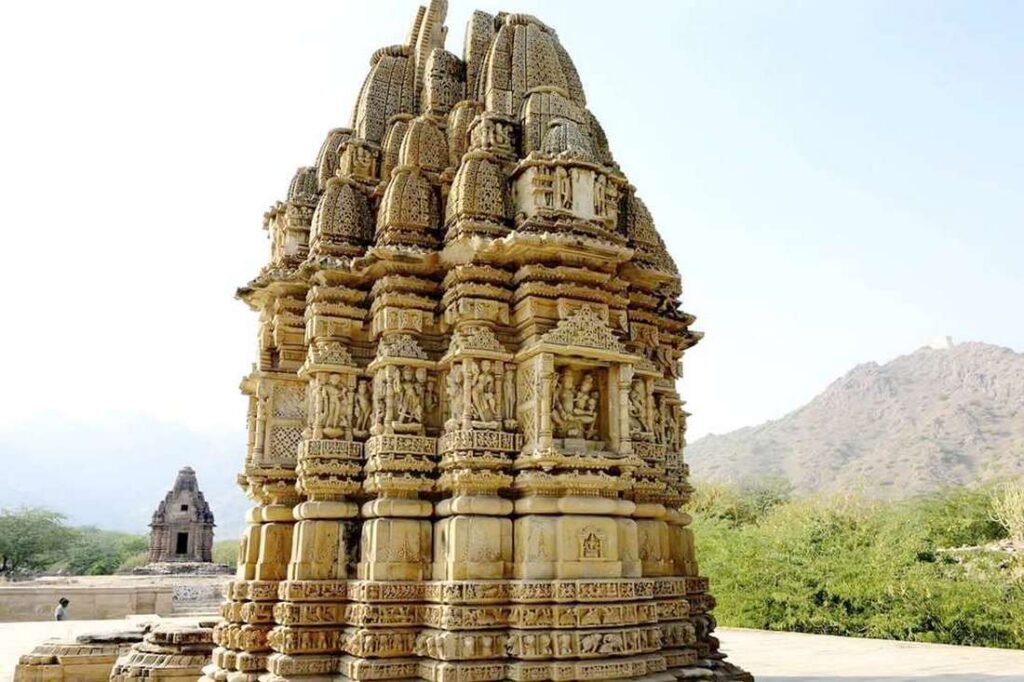 Being completely isolated from the other major tourist towns of Rajasthan, Barmer is a relatively little-visited destination. As a result, it rarely appears on tours, but its character and charm make it well worth a visit, not to mention the off-the-beaten-track experience it has to offer! This destination is similar to Jaisalmer in that it straddles the Thar Desert in a similar setting. However, the tourist activities are much more limited, but that doesn't make it any less interesting if local culture and folklore are part of your travel interests.

Things to do in Barmer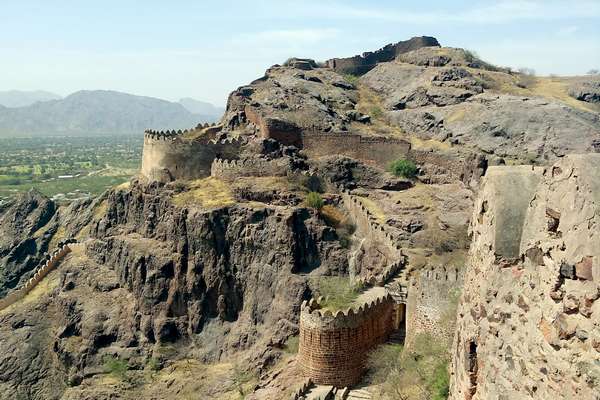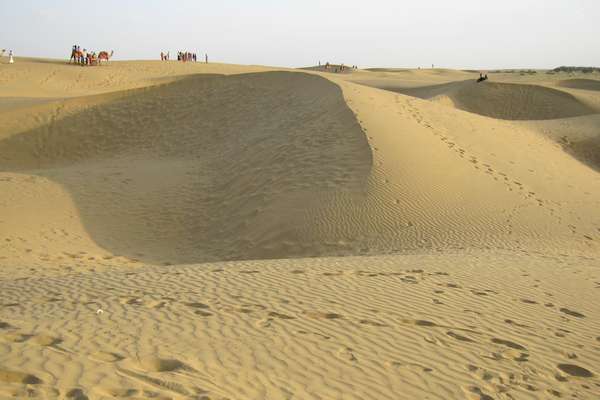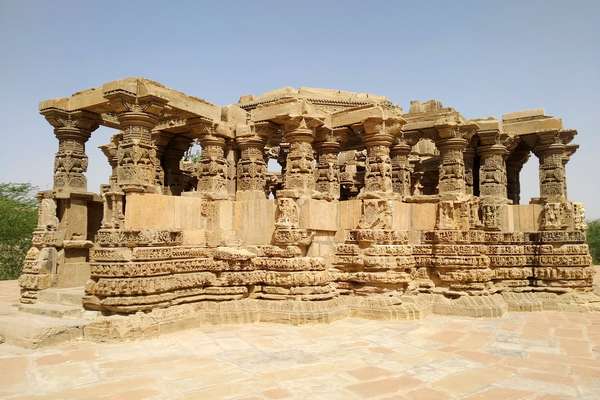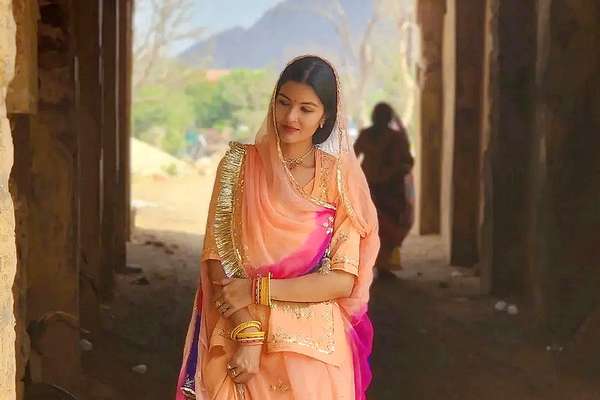 Credits photos :
1, 2, 3. Wikimedia Commons
4. Instagram : Rajasthani_glamour

A few best activities in Barmer:
☑ Historical temples of Kiradu
Bikaner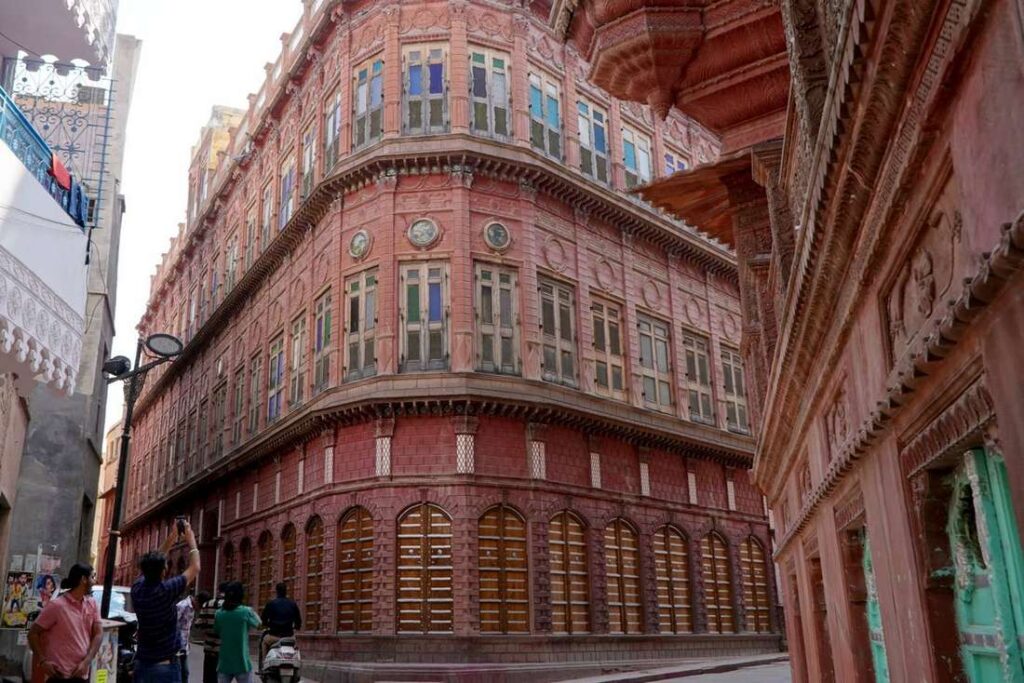 Bikaner, the red city! This historic Rajasthani city was founded by Rao Bika, the son of Rao Jodha, who founded Jodhpur. Although the two cities are completely different, their respective historic old towns are somewhat similar, but Bikaner stands out not for its blue houses, but for its magnificent red sandstone havelis.
Places to see in Bikaner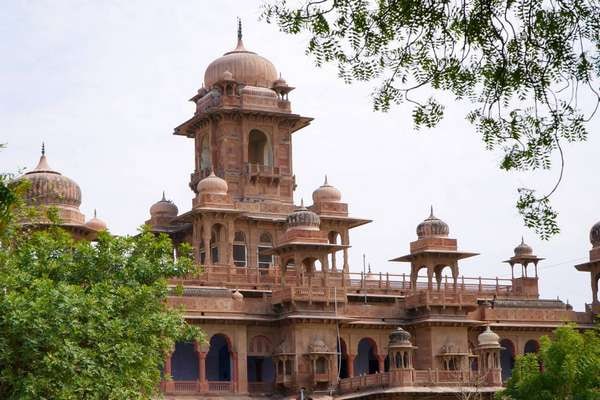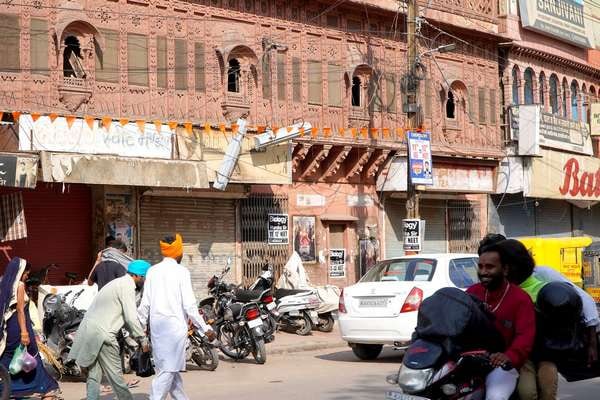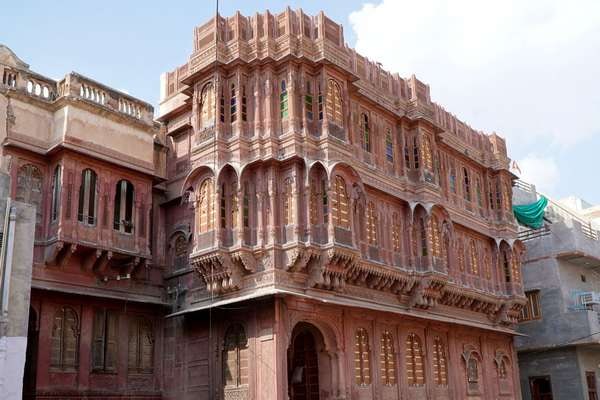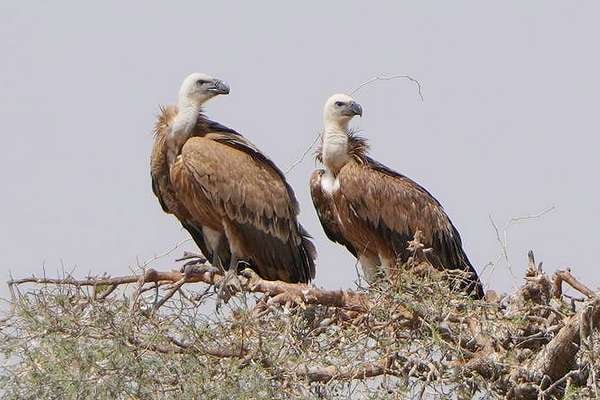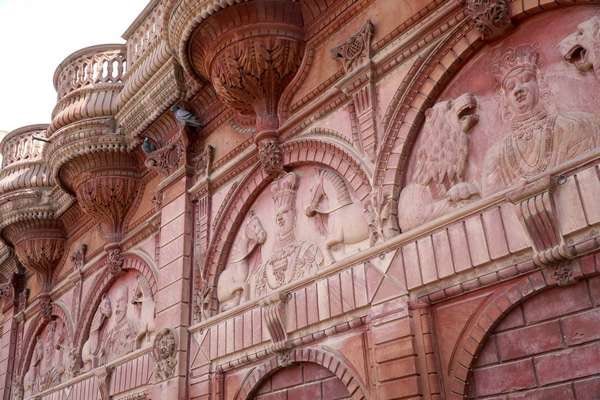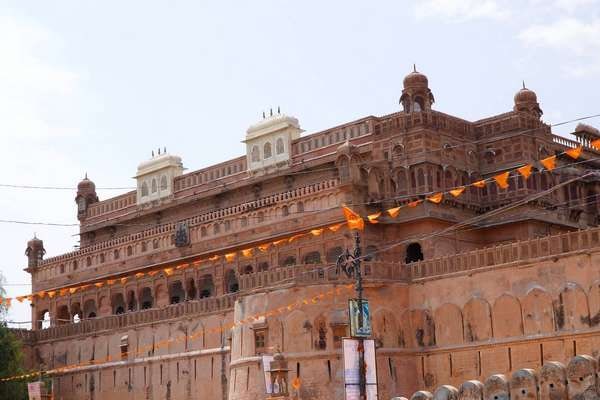 Credit photos :
© Tom Spirit

Best activities in Bikaner:
☑ Rampuria
☑ Jorbeer Conservation Reserve
☑ Karni Mata, the Rats temple (Deshnoke)
Bundi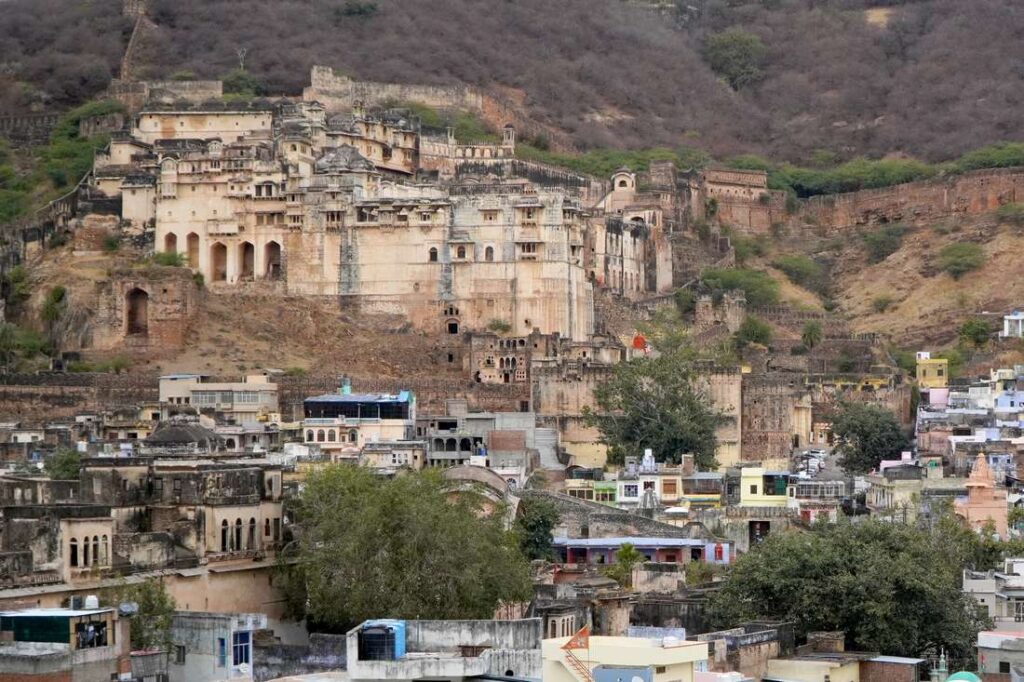 Ah… Bundi, that little haven of peace in Rajasthan. Yet another city that has nothing in common with the others, apart from a few similarities with Jodhpur in the visual aspect of the blue quarters and historic monuments. While it may not be a must-see for most travellers, it's still a place that has plenty of reasons to make you want to put it on your itinerary. Bundi has a rich heritage and a very gentle atmosphere that make it well worth a visit. An absolutely magnificent destination with old-world charm not to be missed. Discover all the things to do in Bundi by following this link:
Things to do in Bundi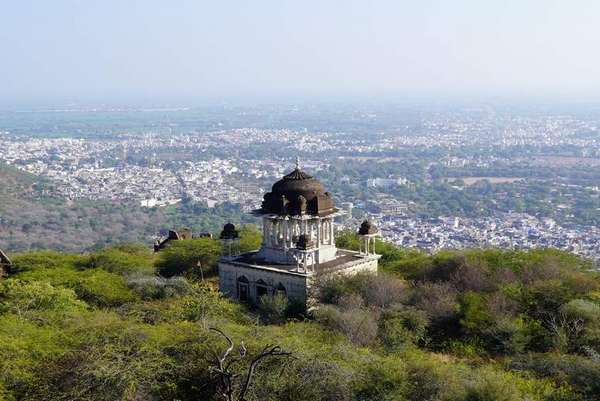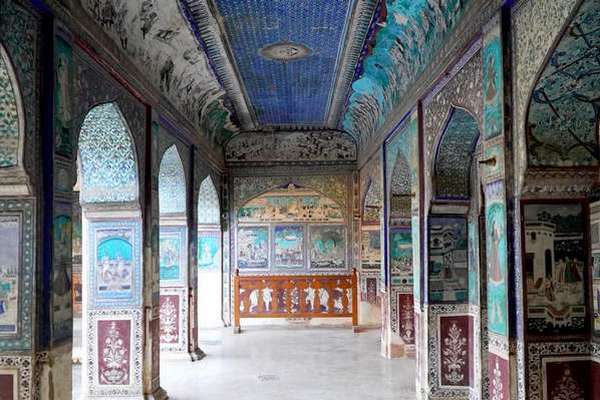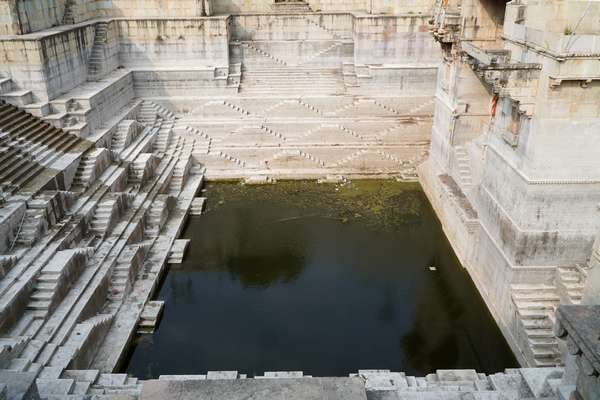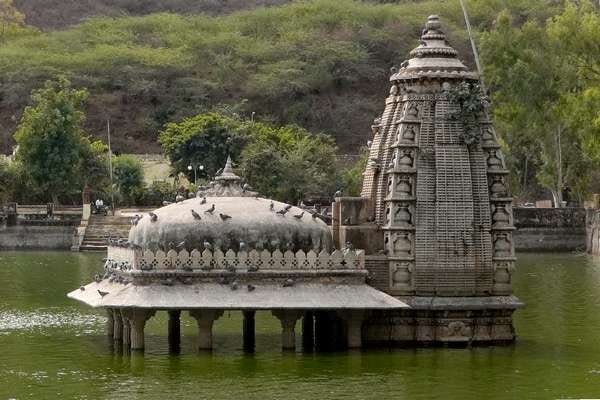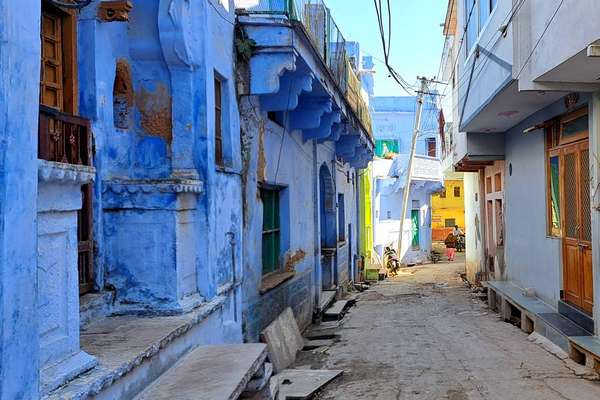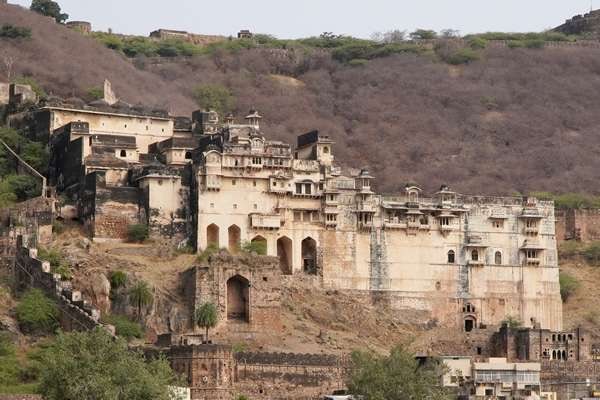 Credit photos :
© Tom Spirit

The best tourist attractions in Bundi :
Insure your trip in India
Spirit Travelers readers can get a 5% discount for trips less than 3 months!
(holiday package)

You have to know that you will not pay any additional commission by using this affiliation link. On the other hand, you are helping us to keep Spirit-travelers.com alive.
Chittorgarh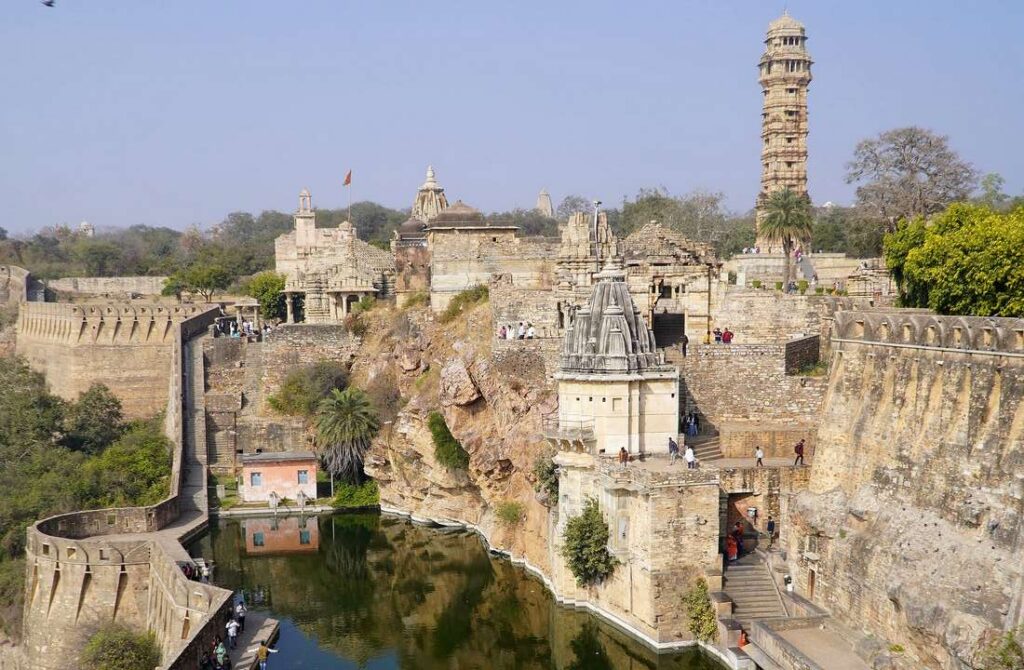 Chittorgarh is an unusual and unmissable place on a cultural trip to Rajasthan! Why not? For the simple reason that it is the largest fort in the whole of Asia! It is immense and protected by ramparts and impressive bastions. It's so wide that you don't even realise how big it is once you're inside. The historical and archaeological heritage of Chittorgarh is significant in Rajasthan, and has been classified by UNESCO. This fortified city was once one of the capitals of the powerful Mewar kingdom in Rajputana.
🔎 Visit Chittorgarh: travel guide

Places to visit in Chittorgarh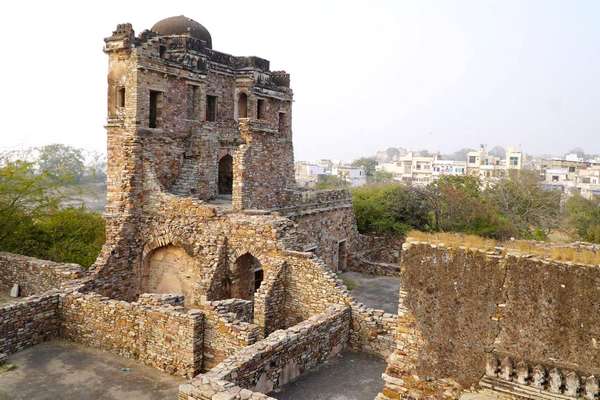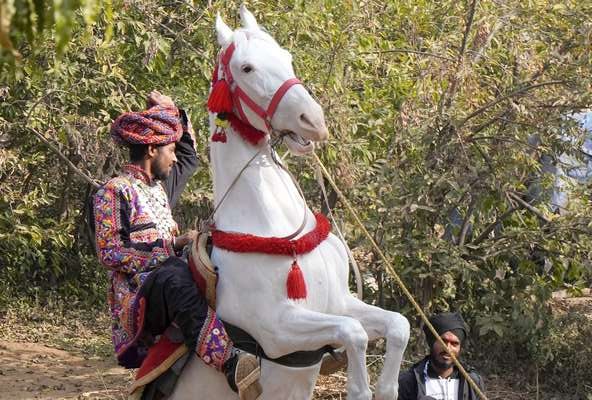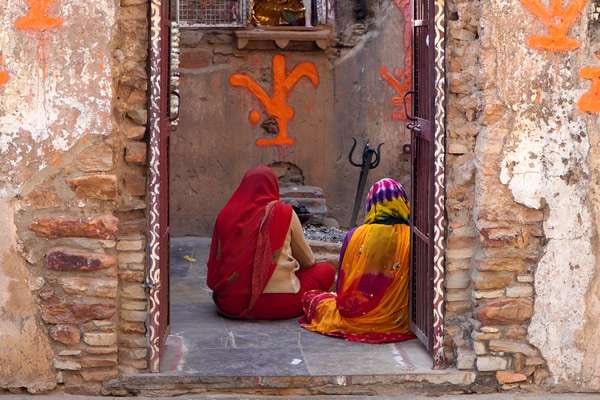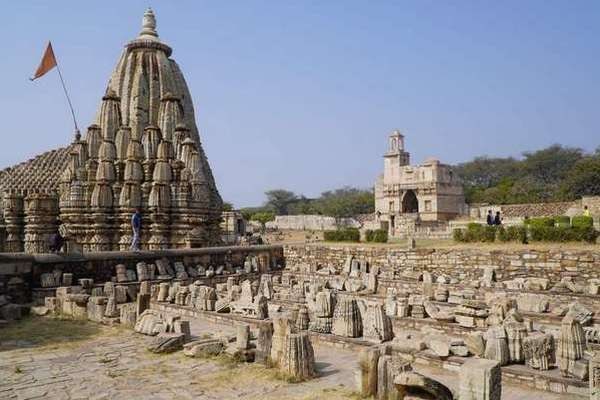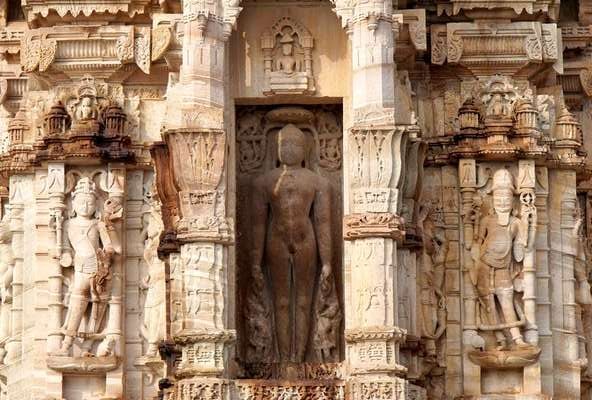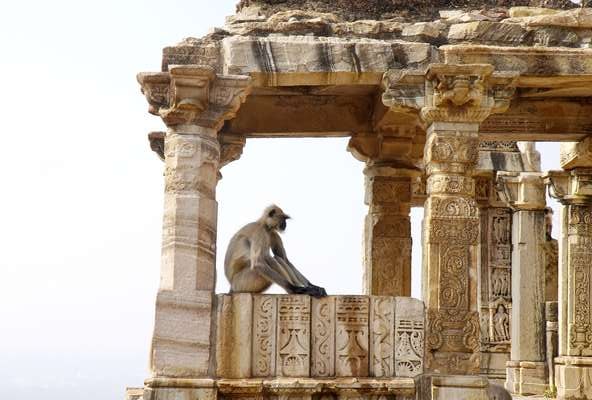 Credit photos :
© Tom Spirit

Places not to be missed in Chittorgarh:
Deshnoke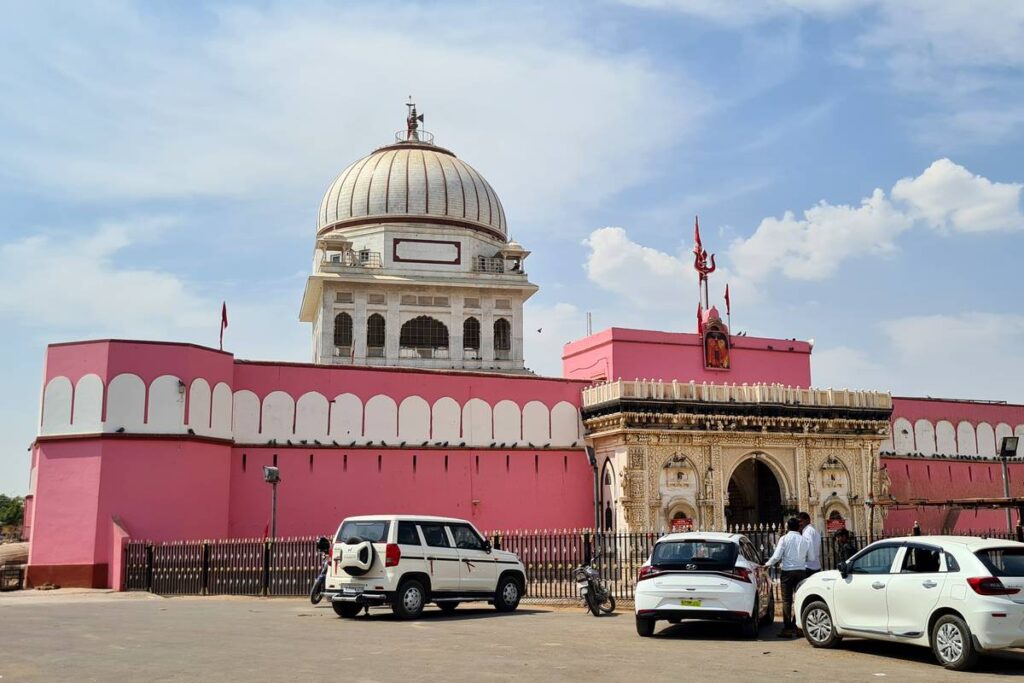 Deshnoke is a small town south of Bikaner where life is good. I was thinking of staying there for a day or two, but in the end I put down my bag for ten days. This place super calm and charming home a temple of another kind. That of the rats! Yes, you read that right. Hundreds of longeurs live inside and they are venérés. But contrary to what some people are reporting on the web, they are not the main worshippers. You can find out more by reading my guide to Deshnoke and the Karni Mata temple:
🔎 Visit Deshnoke: travel guide

Things to do in Deshnoke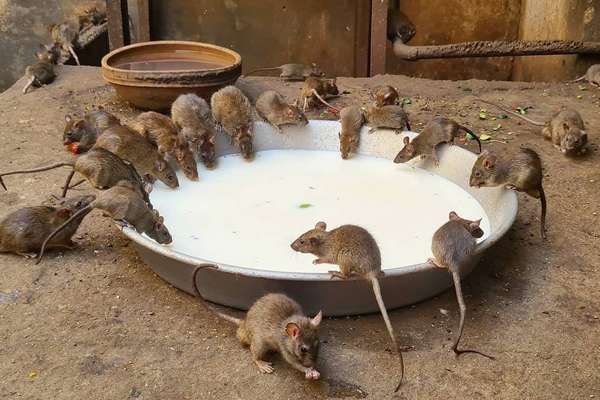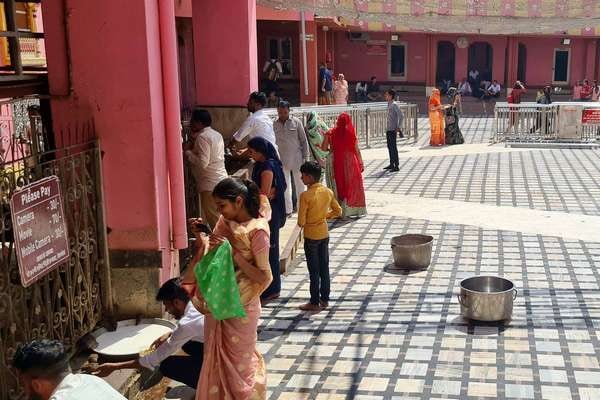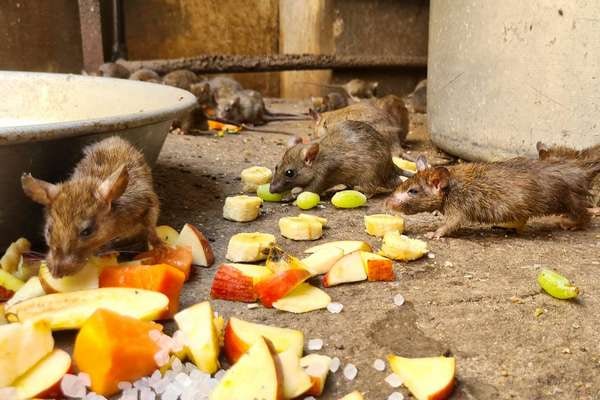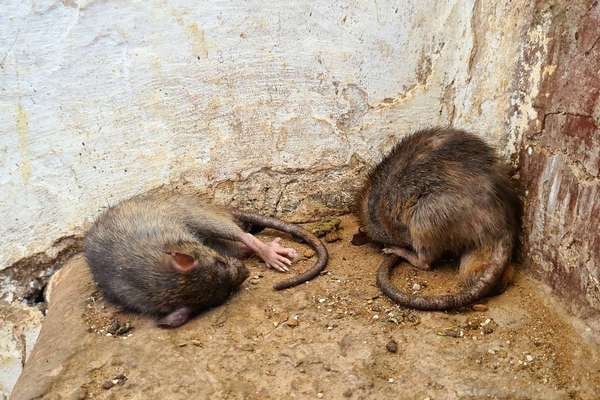 Credit photos :
© Tom Spirit

Les meilleurs endroits à découvrir à Deshnoke et aux alentours :
Dholpur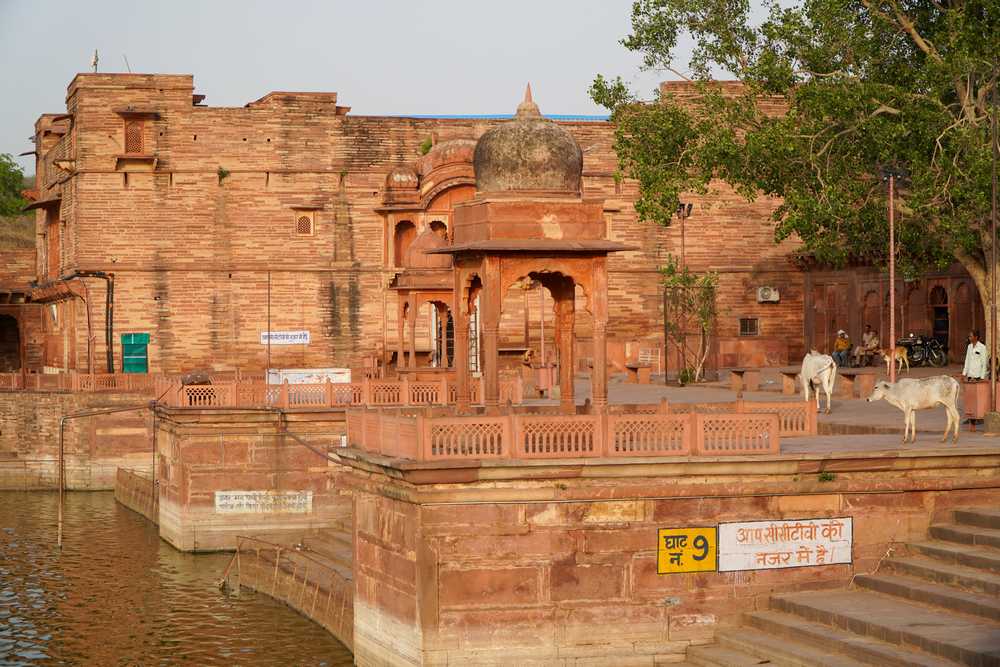 DDholpur (sometimes spelt Dhaulpur) is one of my greatest discoveries in Rajasthan. This small town on the borders of Madhya Pradesh and Uttar Pradesh is home to a remote ancient Hindu pilgrimage site. It looks like a large lake with a Pushkar feel, with no trace of modernity and hardly any visitors. I was practically the only one to come here when I walked around the historic site. It's a real haven of peace with no frills, and I fell in love with it. It's a real nugget and I still find it hard to understand why no one talks about this magical place off the beaten track. Find out more about Dholpur in this story on my Instagram account.

Places to visit in Dholpur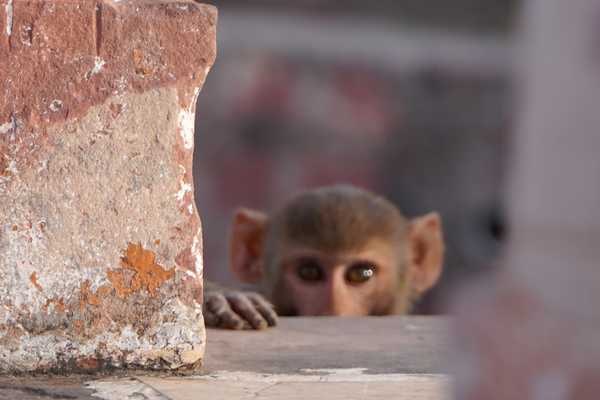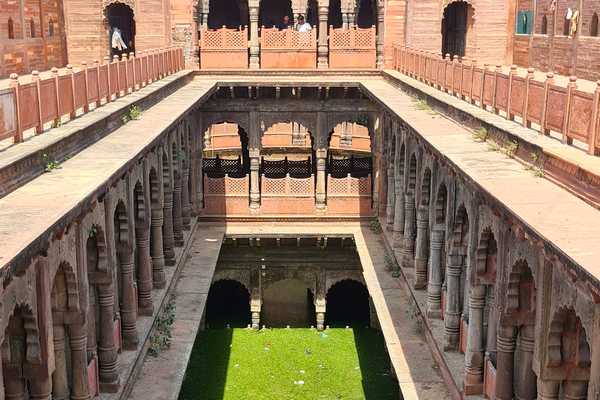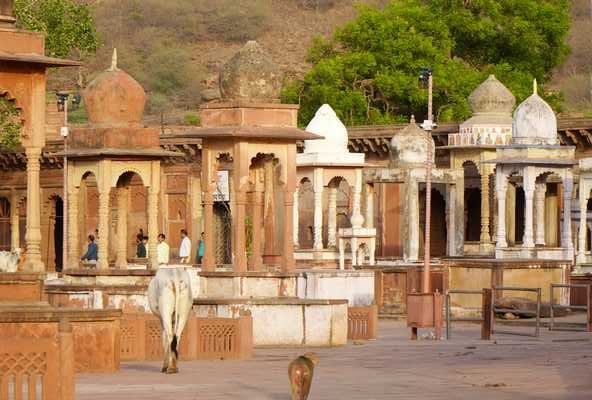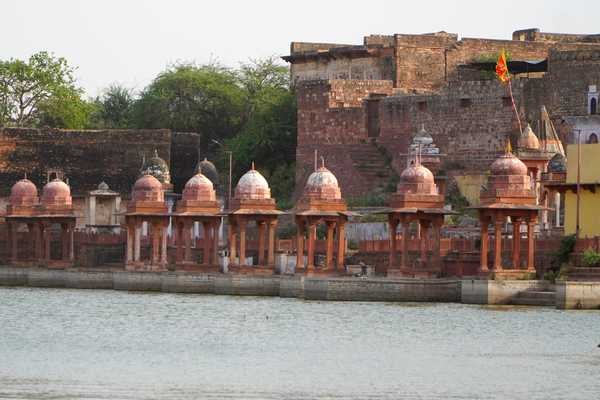 Credit photos :
© Tom Spirit

Les endroits à voir à Dholpur :
☑ Chambal river and its gavials and crocs
Jaipur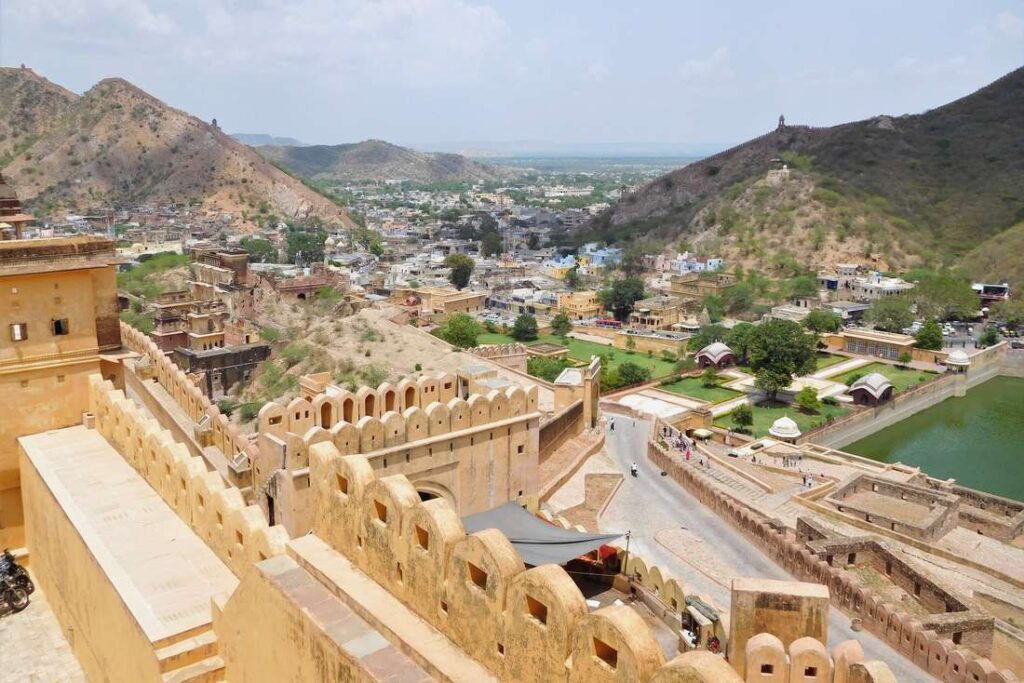 Jaipur is Rajasthan's largest city and also its capital. If visitors don't venture into the heart of the state, they usually explore Jaipur as part of their discovery of the 'Golden Triangle', which includes Agra, New Delhi and Jaipur, of course. This city is so rich that it could keep you busy for as long as a month before you visit everything properly. That's been my experience and I've yet to complete my visit. Exploring the capital of Rajasthan is one of the best things to do in India!

Things to do in Jaipur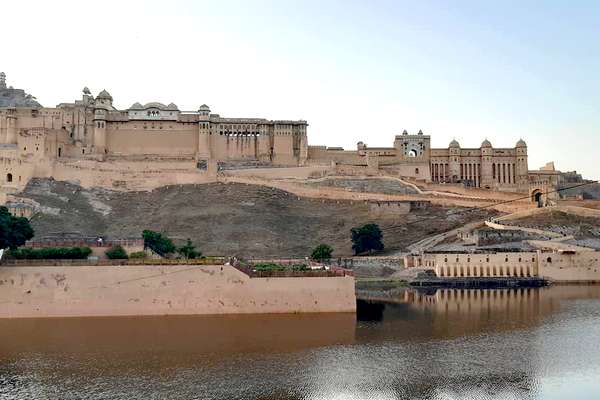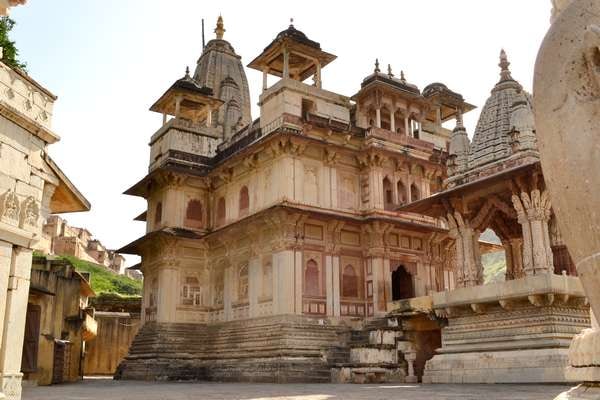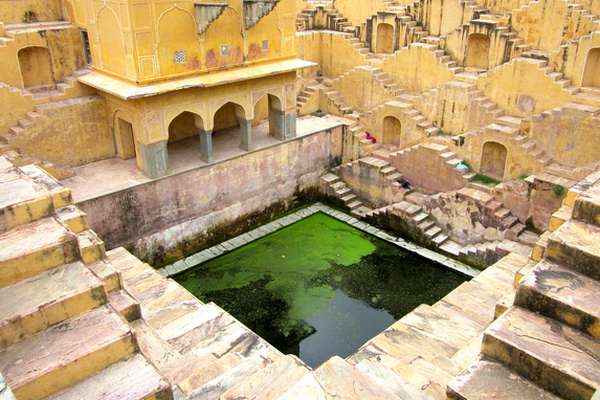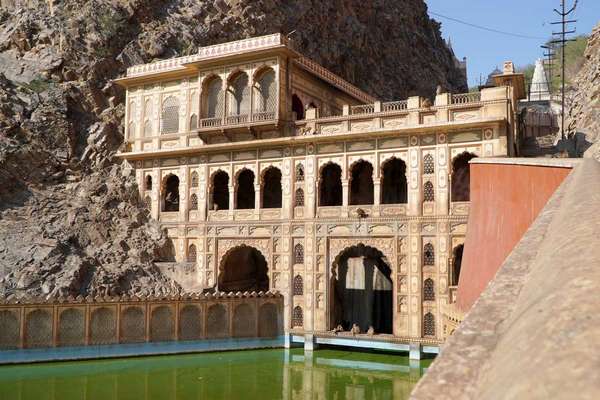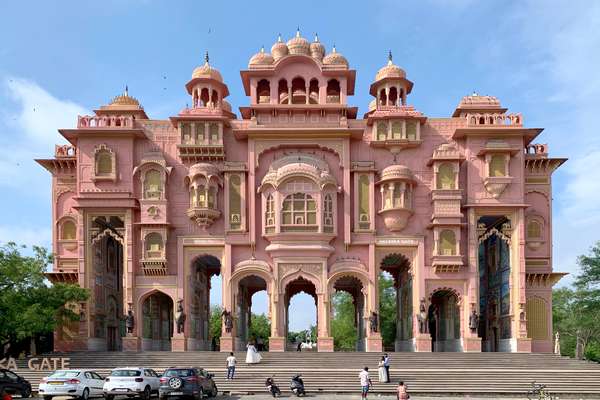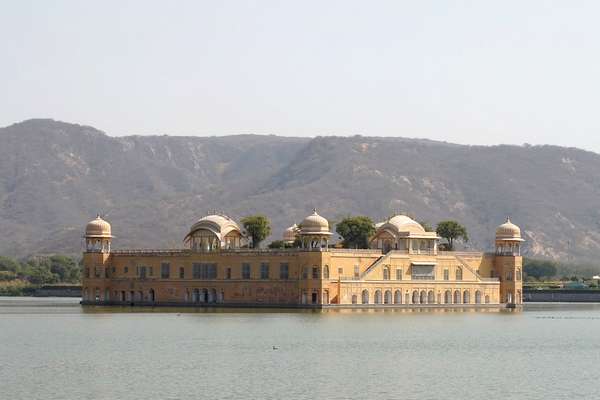 Credits photos :
1, 4. © Tom Spirit
2, 3, 5. Wikimedia Commons
6. Pixabay.com : Verres043

The best places to visit in Jaipur:
☑ Shri Jagat Shiromani ji Temple
Jaisalmer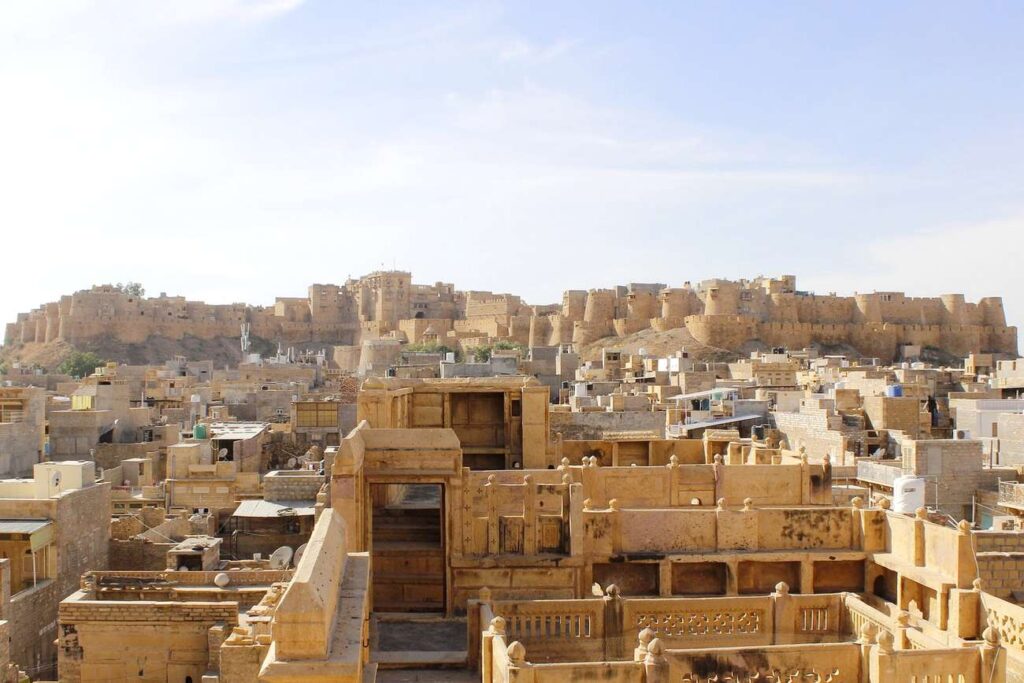 Jaisalmer is a medieval city surrounded by an immense fort and located in the Thar Desert. It's an excellent place to enjoy the desert in an absolutely unique setting. This place to discover is unlike any other city in Rajasthan, or even in India for that matter. Jaisalmer offers sublime scenery and the finely crafted architecture of the fortress filled with havelis and Jain temples will leave you speechless.

Things to do in Jaisalmer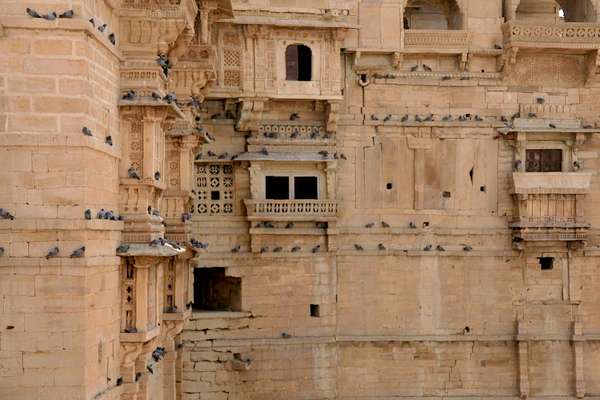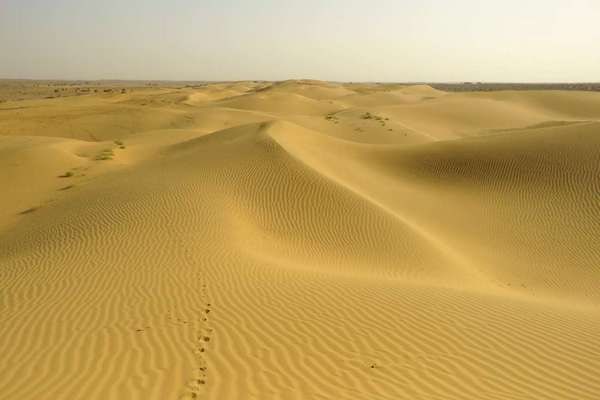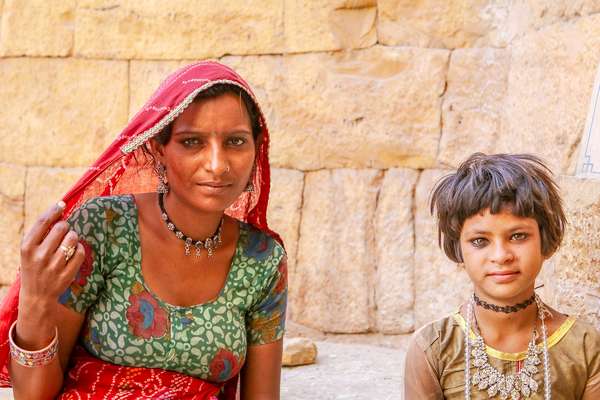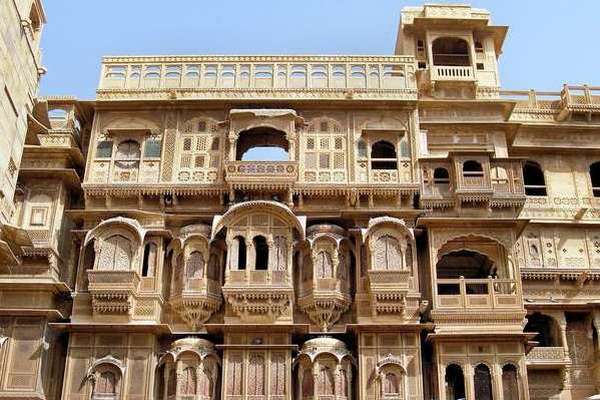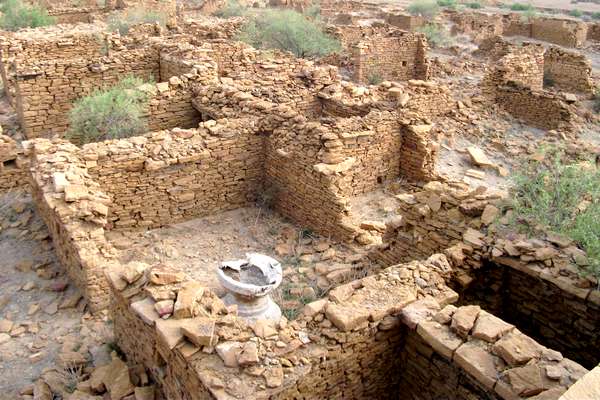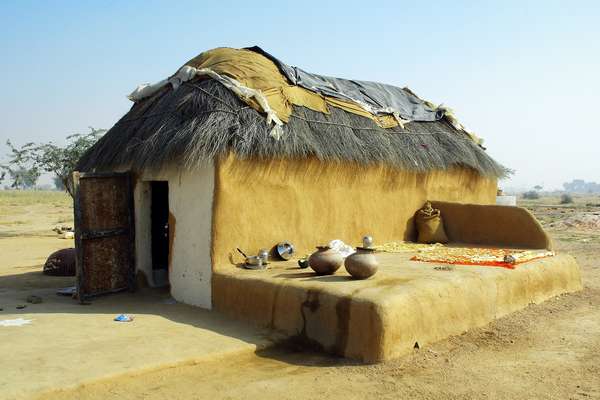 Credits photos :
1. Pixabay.com : Paradiz
2. Wikimedia Commons
3. Pixabay.com : Ma_franck
5. Wikimedia Commons
4, 6. Pixabay.com : Dezalb

The best things to do in Jaisalmer:
Jodhpur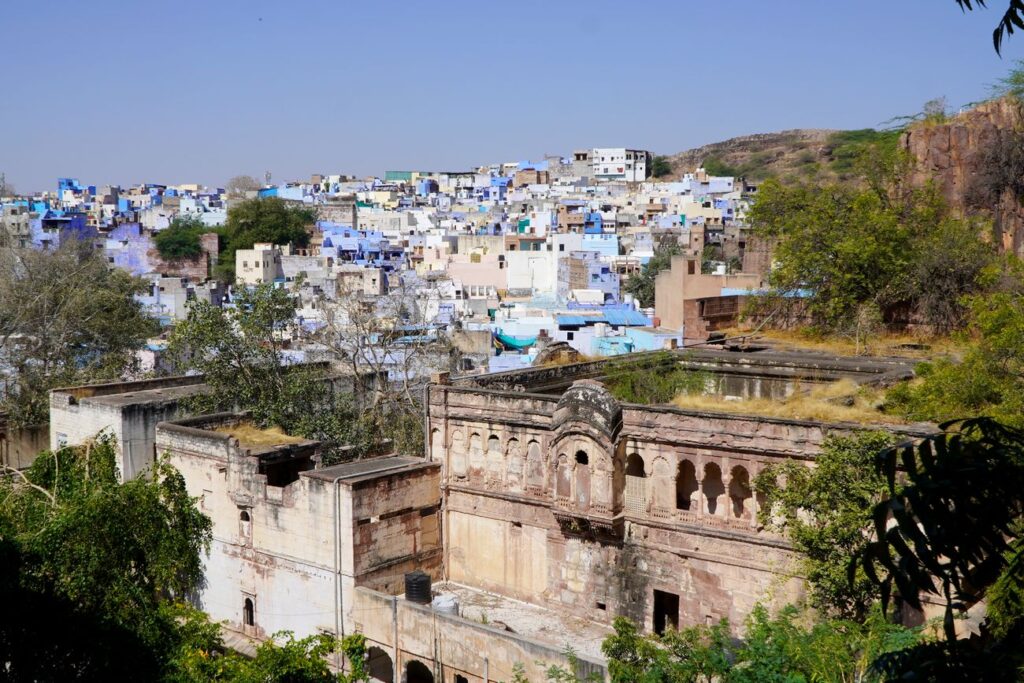 If you're wondering which city to visit in Rajasthan, perhaps you should turn to Jodhpur, which is one of the most visited in the state. Also known as the 'Blue Pearl of India' because of its many indigo-coloured houses, this is a must-see place with an extremely rich history and a substantial historical heritage. Jodhpur, the blue city, is sure to keep you coming back for a while, as there are plenty of things to do and monuments to visit.
Things to do in Jodhpur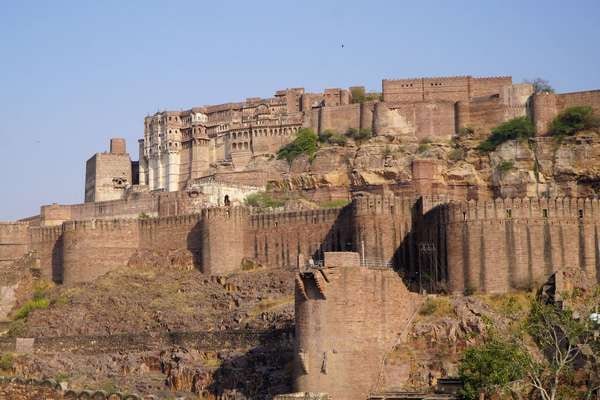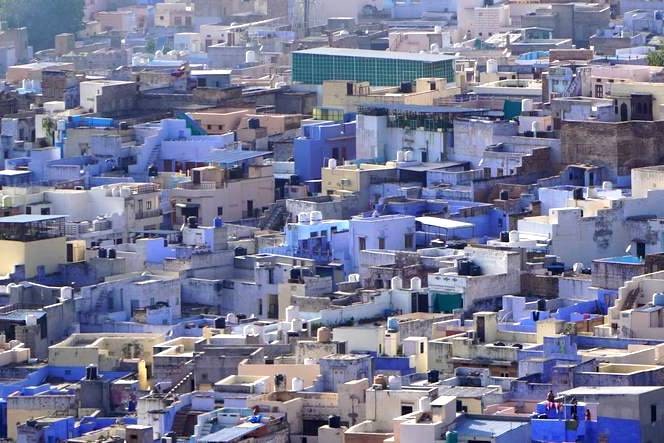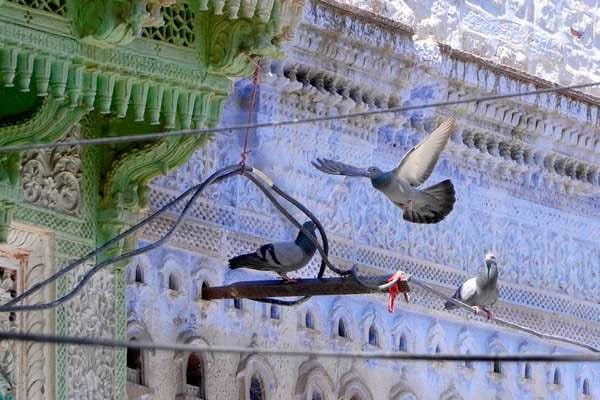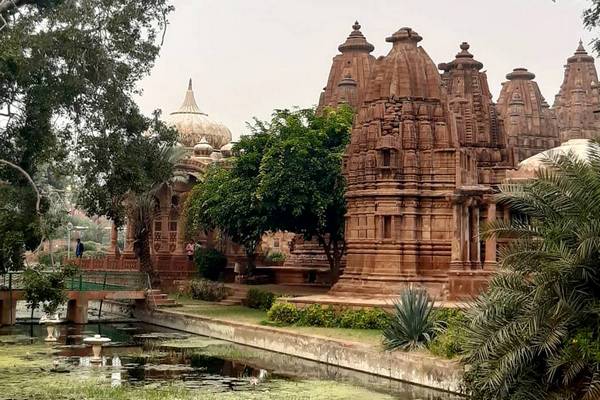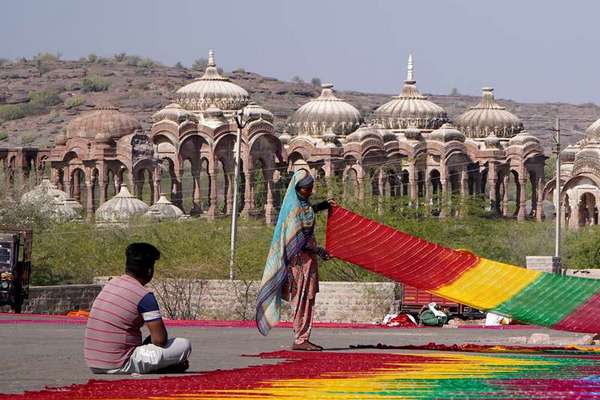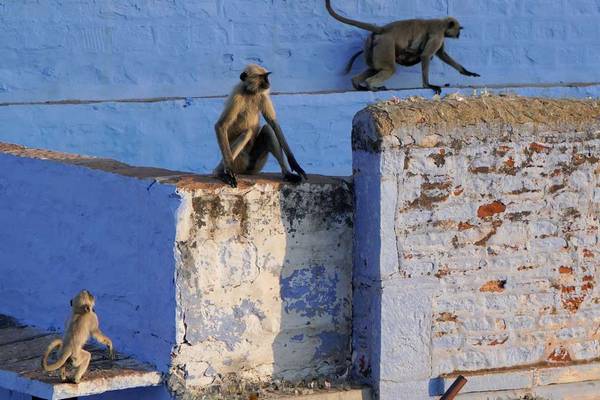 Credit photos :
© Tom Spirit

Here are thee main activities in Jodhpur (there are too many!)
☑ Shopping in Nai Sarak Street
Keshoraipatan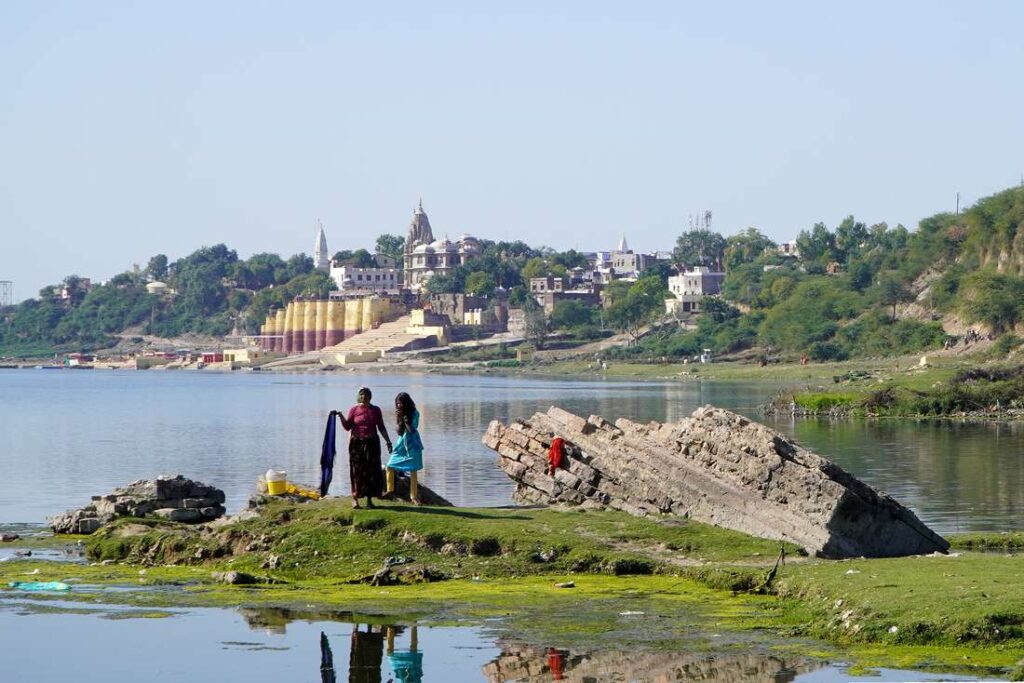 Keshoraipatan is a completely off-the-beaten-track destination that I found by going off the usual tourist routes. And what a surprise, it's the only place of this style that I've been able to see in Rajasthan. However, attractions and amenities are few and far between, but the temples are there to balance the scales. The banks of the river Chambal are filled with ancient religious monuments, stone lingams and ghats that give it an indescribable charm and ambience. The locals there will tell you how happy they are to see a tourist, which is unusual. I highly recommend this beautiful town if you're in the vicinity of Kota or Bundi.
🔎 Visit Keshoraipatan: travel guide

Places to visit in Keshoraipatan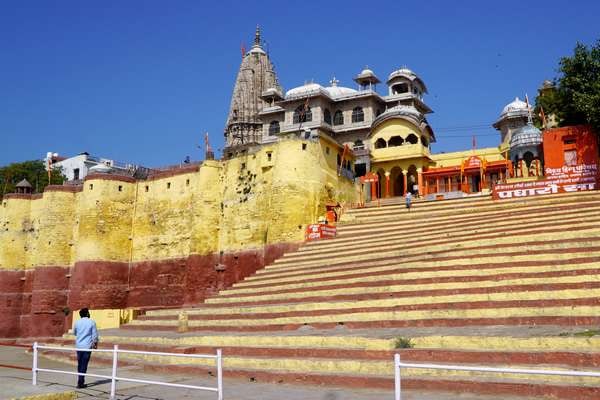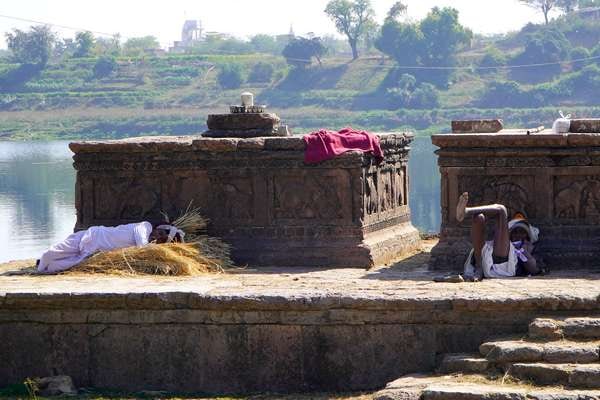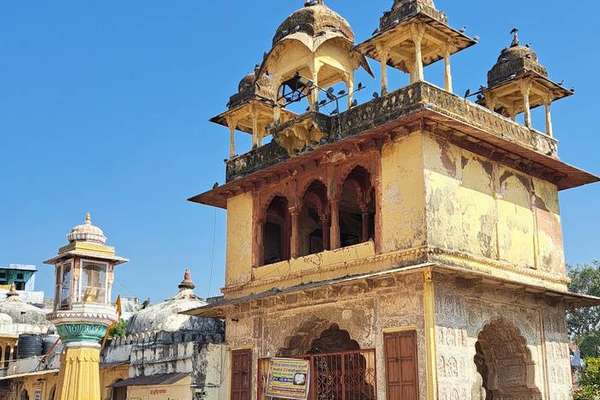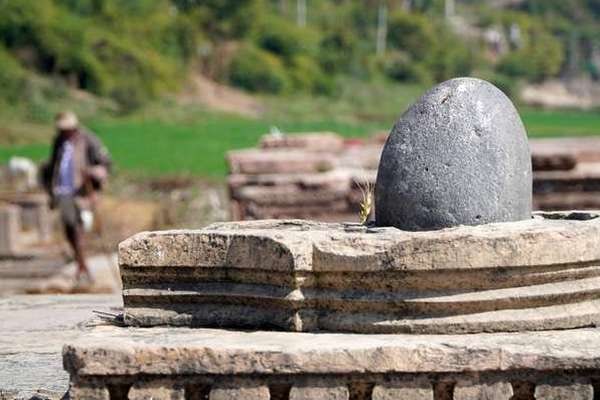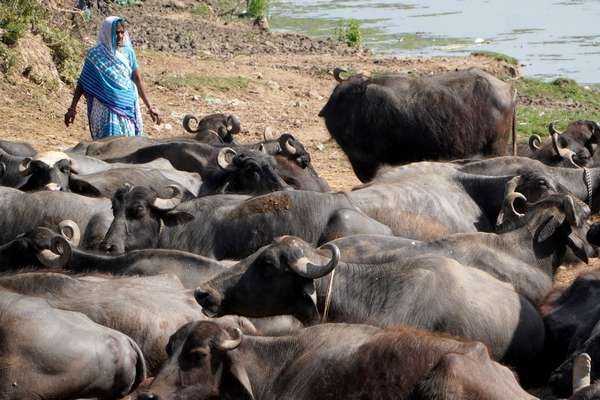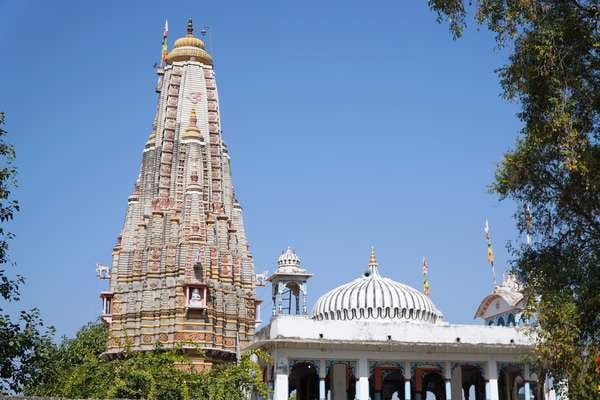 Credit photos :
© Tom Spirit

The best things to do in Keshoraipatan:
☑ Munisuvratnath Digamber Jain Temple

Take a look at my trips in Rajasthan
Follow me on Instagram to see all the stages of my itineraries through my front page stories and discover the tourist Rajasthan but also its off the beaten track places.

📷 Continue on Instagram

Mandawa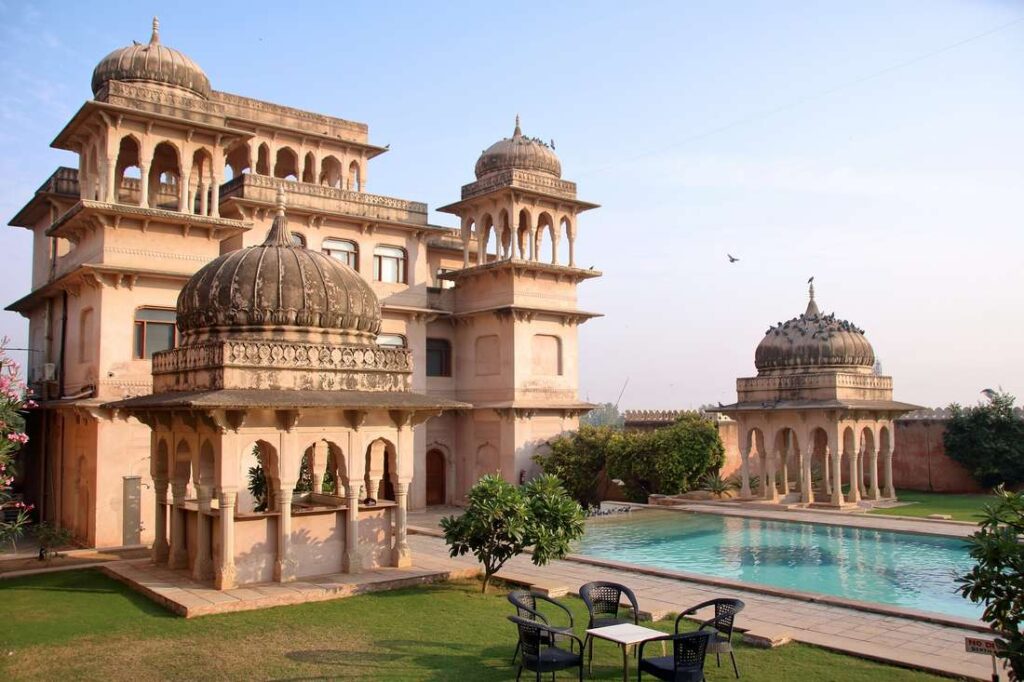 Mandawa is a city characterised by the presence of a large number of havelis that once belonged to the high castes or to very wealthy merchants. Lovers of India's ancient architecture are usually the first to flock to this destination. There are other, less touristy towns in the area. Nawalgarh springs to mind.

Things to do in Mandawa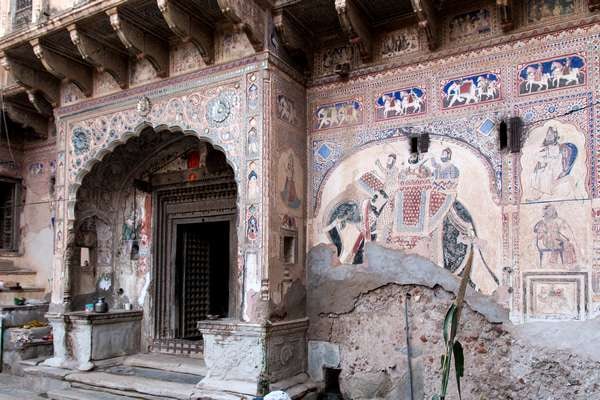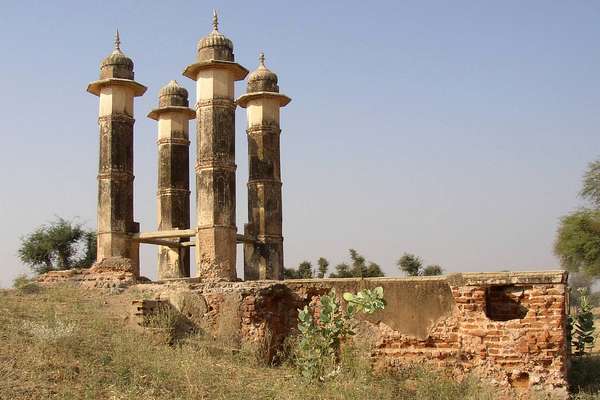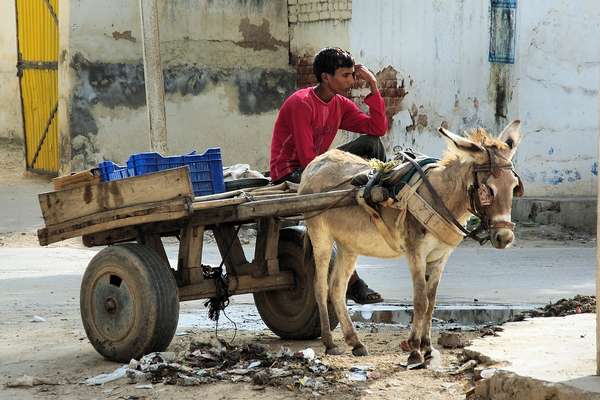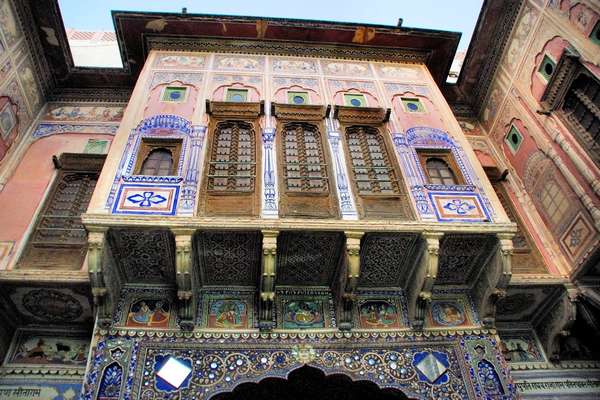 Credits photos :
1, 2. Wikimedia Commons
3, 4. Pixabay.com : Dezalb

Places to visit in Mandawa:
☑ Laxmangarh Fort (40 km)
☑ Nawalgarh Fort (30 km)
Mount Abu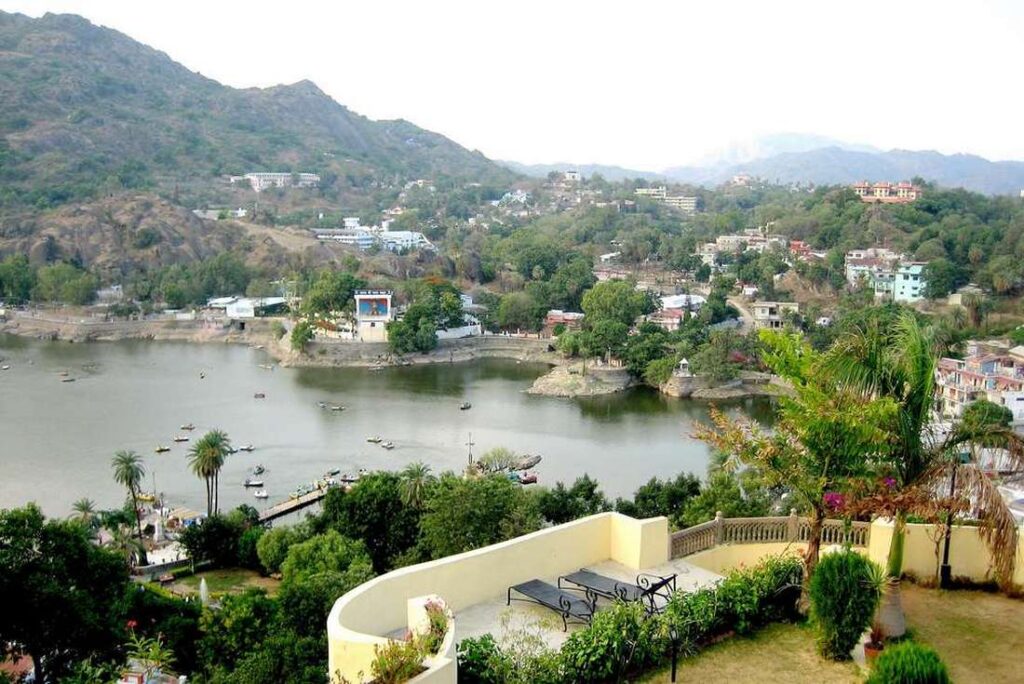 Mount Abu is a 1200-metre-high rocky plateau to the east of Udaipur. It is a religious destination with many sacred temples, but it is also a place where tourists, both Indian and foreign, like to relax and enjoy outdoor activities. Mount Abu is an ideal place for relaxation, holidays, hiking and water sports. In addition, the presence of numerous tourist amenities makes it a good destination for a comfortable stay.

Things to do in Mount Abu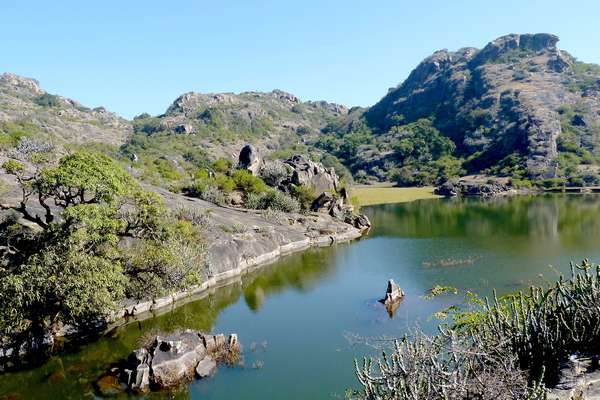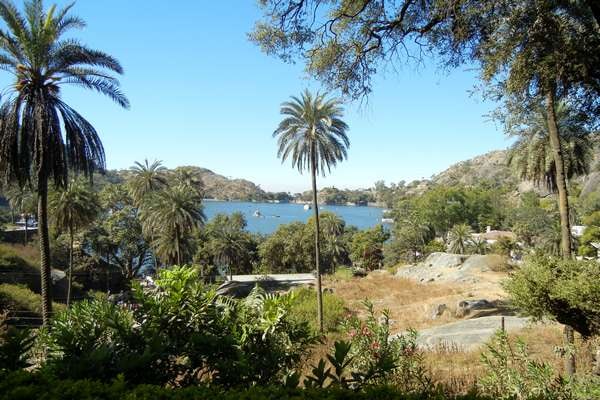 Credit photos :
1, 2. Wikimedia Commons

Things to do in Mount Abu
☑ Jessore Sloth, the bear sanctuary
☑ Look at the crocodiles in the Trevor Pool
Pushkar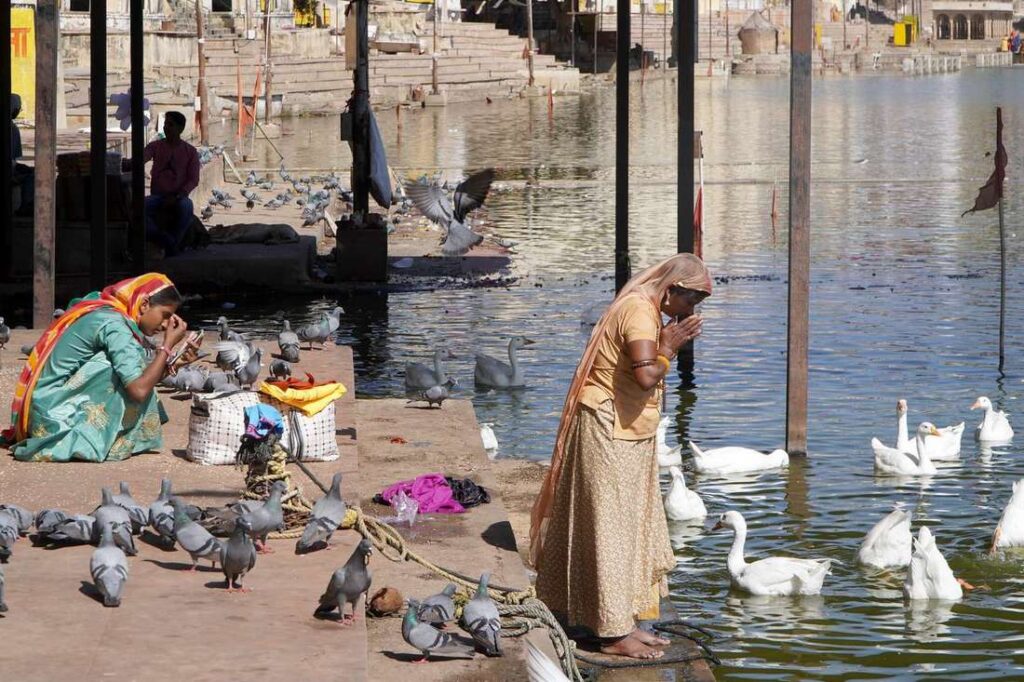 Pushkar is the holiest city in Rajasthan and one of the most important Hindu cities in India. It is home to the world's one and only temple to Brahma, the god of creation. And why is that? We need to go back in time and look at what happened in Hindu mythology. Brahma can only be worshipped in Pushkar and nowhere else on the planet, not even in secret, as this goes against the religion. This is why so many devotees go there, and why you should visit this incredible city. Pushkar is also home to an important gurudwara, making it an important pilgrimage destination for the Sikh community. I talk about Pushkar in detail in the following link:
Things to do in Pushkar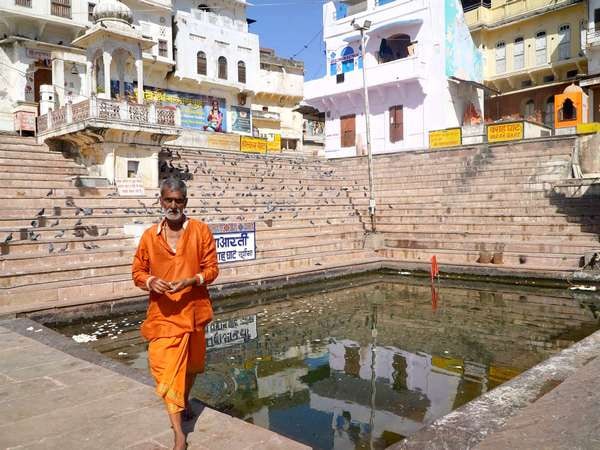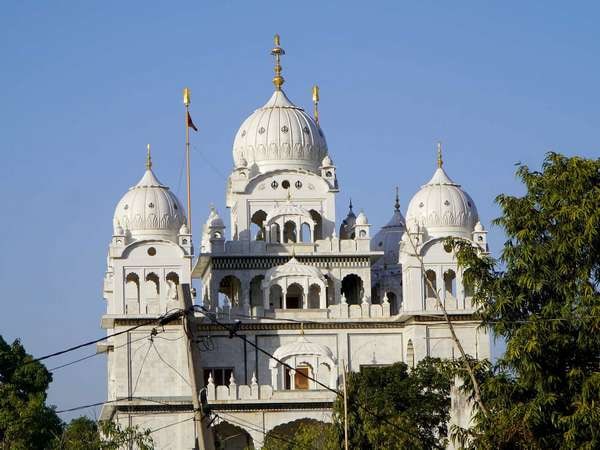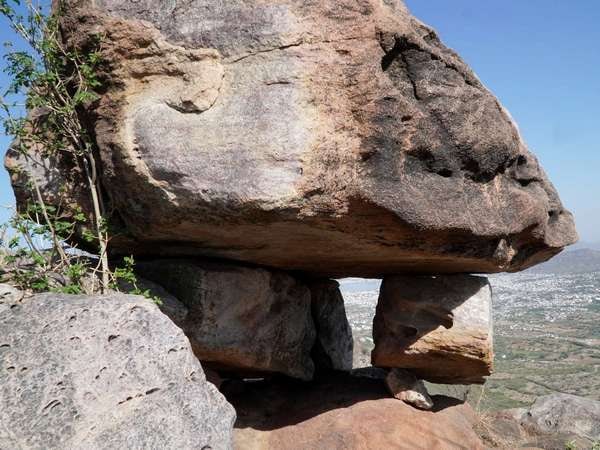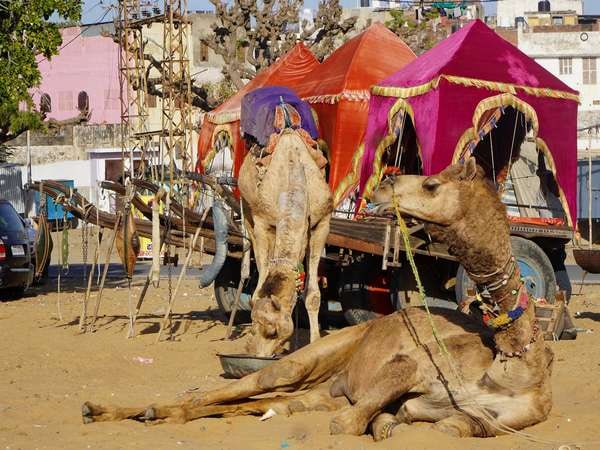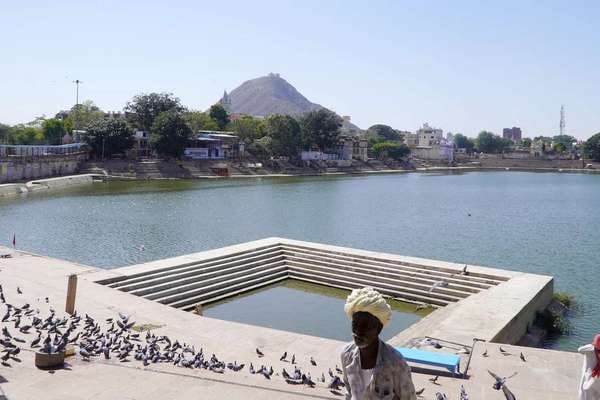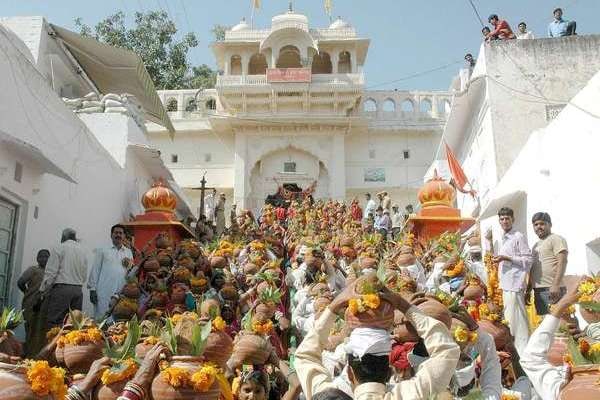 Credits photos :
1, 2, 3, 4, 5. © Tom Spirit
6. Wikimedia Commons

Don't miss these activities in Pushkar:
Udaipur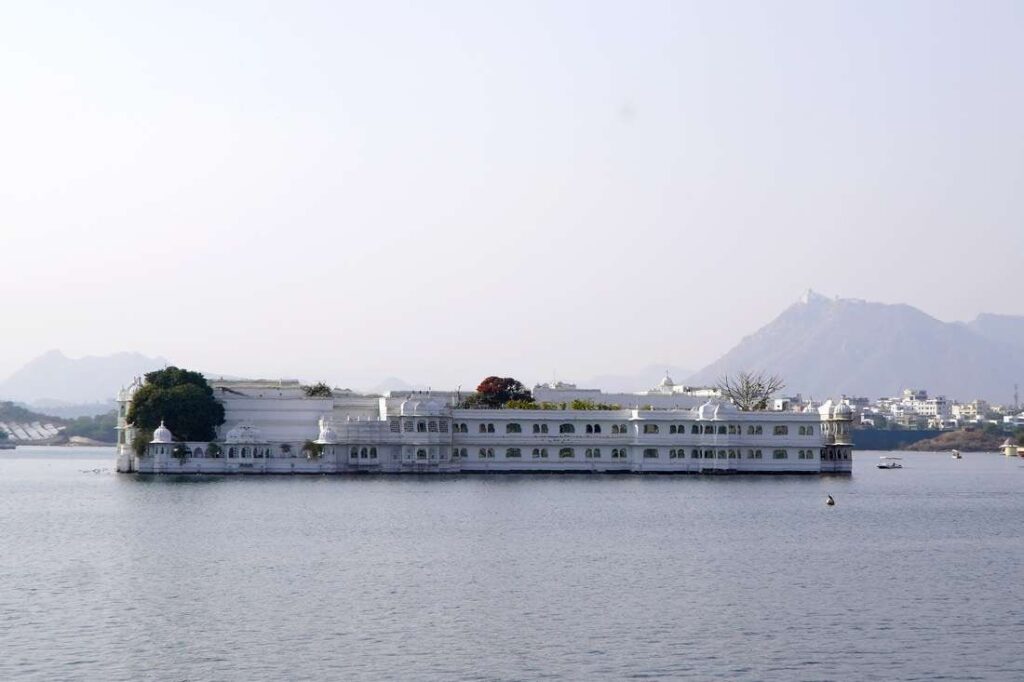 Udaipur is a popular Rajasthani destination for travellers in search of refined and sumptuous settings, all that the luxurious-looking old city has to offer. In fact, since we were talking about Chittorgarh earlier, you should know that Udaipur became the new capital of the Kingdom of Mewar following the siege of the Chittor fort by the powerful Mughal emperor Akbar. Udaipur was thus founded and sublime palaces and other buildings were constructed. These photogenic monuments are a delight for visitors to the city, nicknamed "The City of Lakes".

Things to do in Udaipur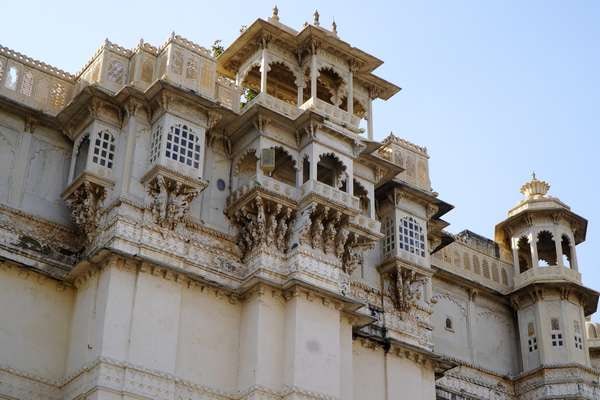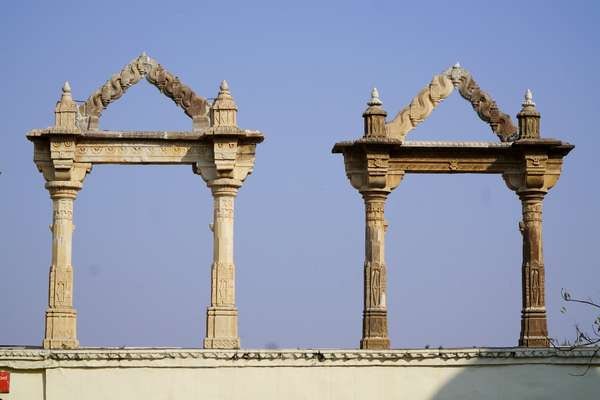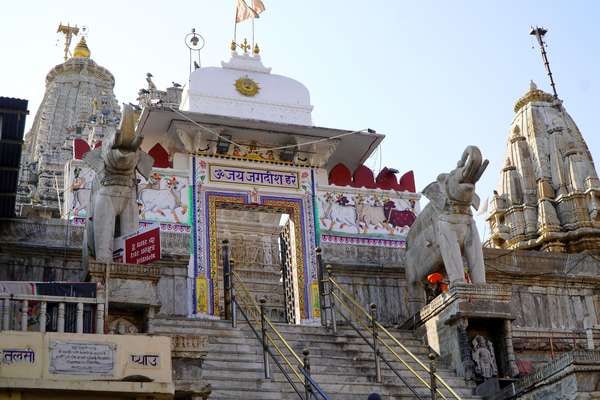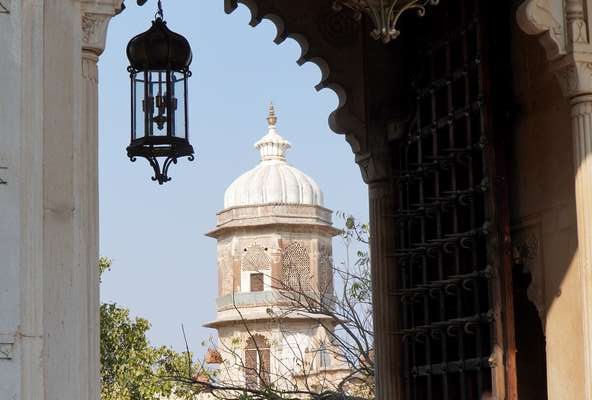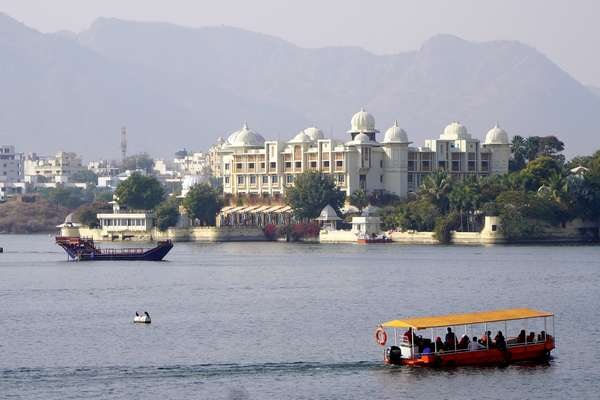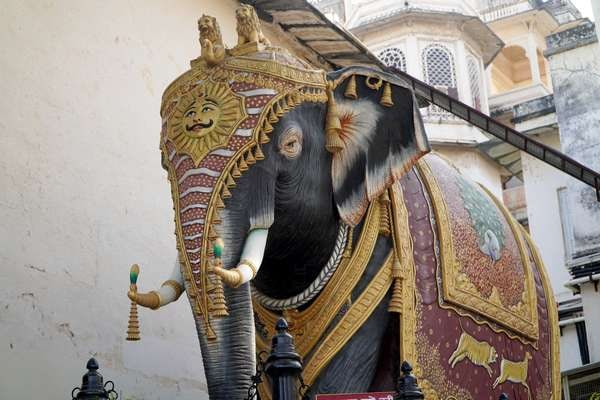 Credit photos :
© Tom Spirit

The main places to see in Udaipur:
☑ Point de vue sur l'intégralité de la ville
☑ Point de vue sur le lac Pichola
Other places to visit in Rajasthan
Chand Baori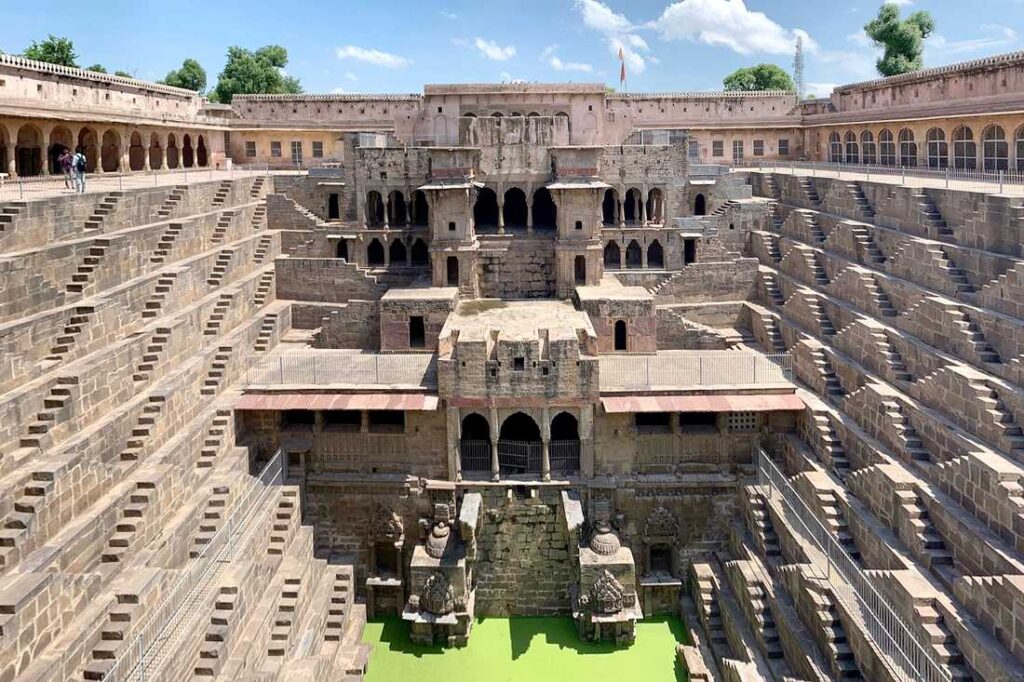 Rajasthan is one of the places with the most stepped wells in India, and Chand Baori is one of the largest in the country. This eighth-century architectural marvel is located on the outskirts of Jaipur, a few dozen kilometres away. It is an impressive historical monument not to be missed.
📍 Location

Khumbalgarh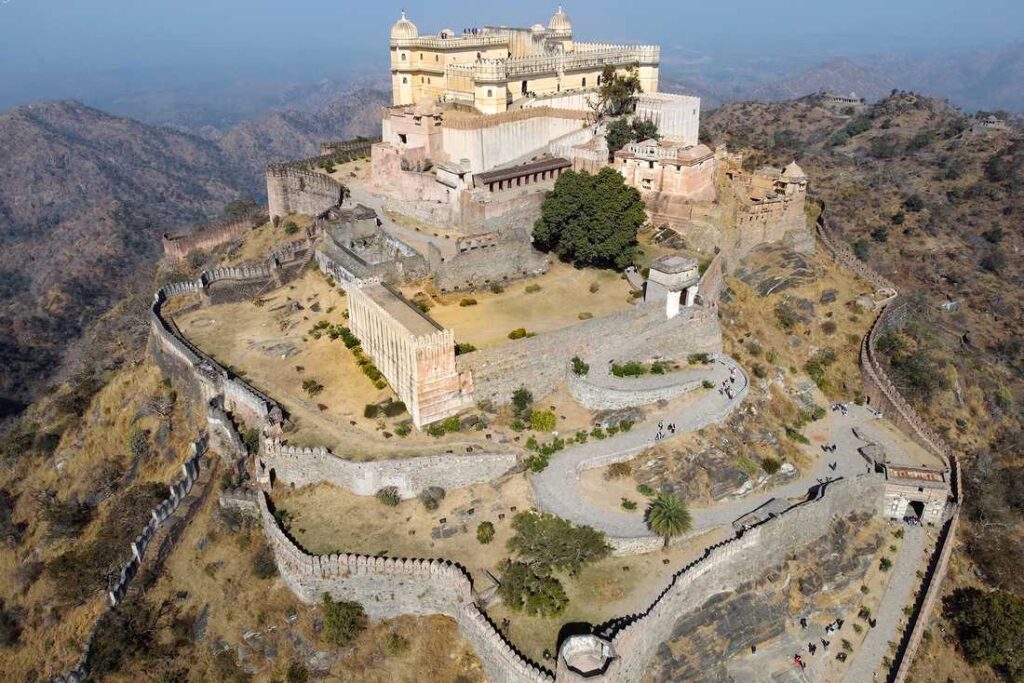 Khumbalgarh is a gigantic fortress in Rajasthan, even nicknamed the "Great Wall of India"! It's an incredible, little-visited place to discover, less than 90 kilometres from Udaipur.
📍 Location

Osian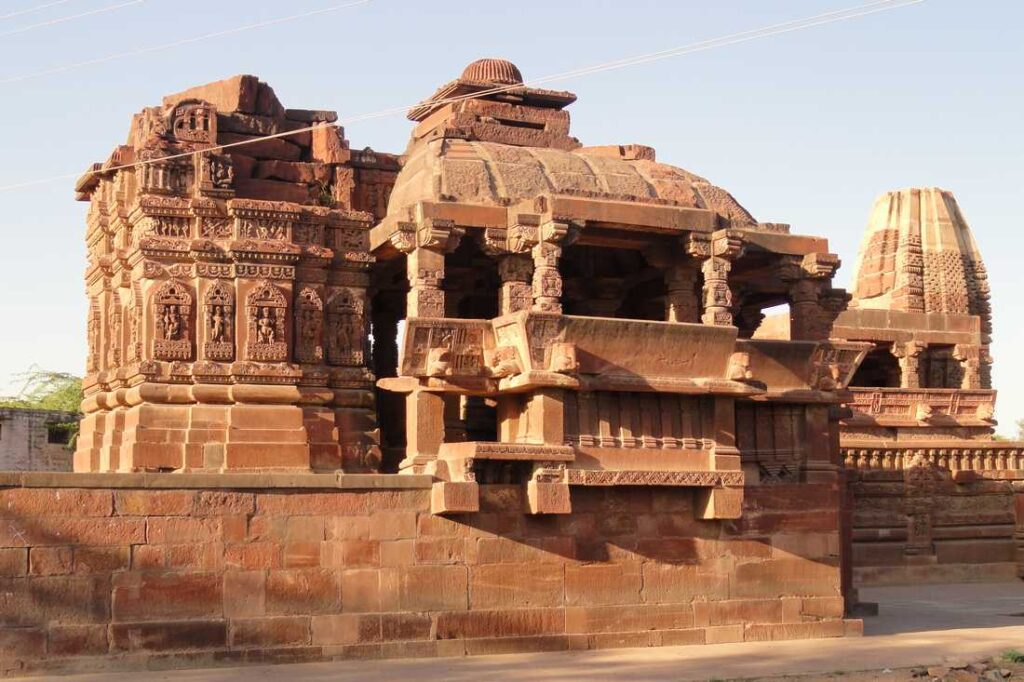 Osian is a small town of 12,000 inhabitants located between Jodhpur and Bikaner. It is a place steeped in history, having seen its heyday when Marwar was still a kingdom before becoming a region. Known as a major religious destination for Jains and Hindus, as well as an important trading centre, Osian today attracts many tourists who come to admire its temples, some of which date back over a thousand years, or to enjoy the sand dunes. Some of the temples with their erotic sculptures are reminiscent of those in Khajuraho in Madhya Pradesh and the Kâmasûtra. Devotees still visit these temples and make pilgrimages to them.
📍 Location

Rajsamand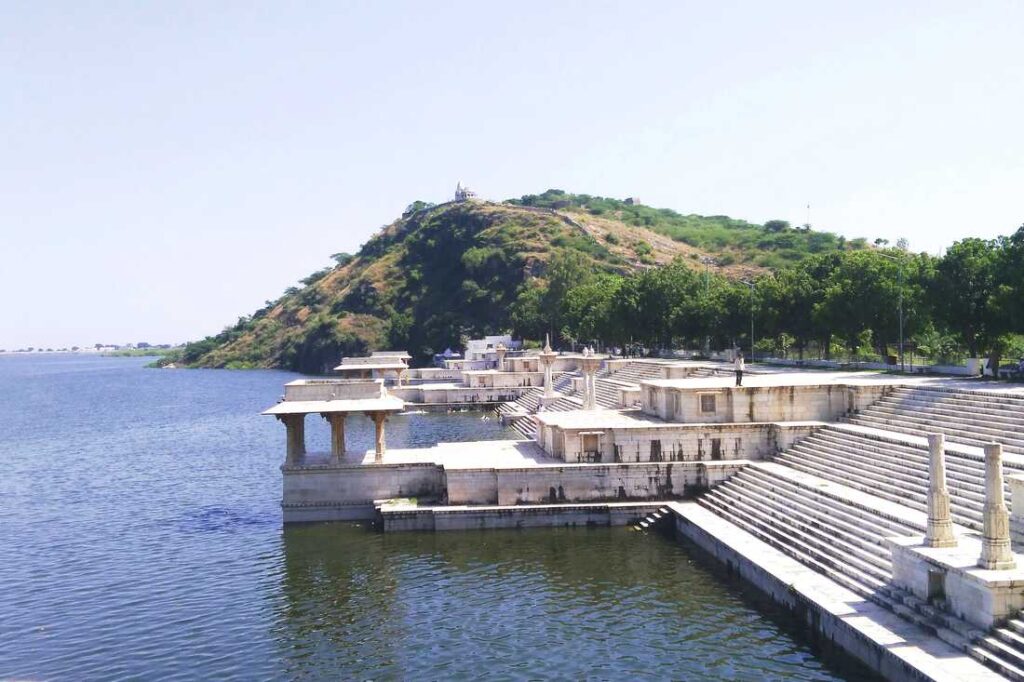 Rajsamand is a small, peaceful town near Khumbalgarh and Udaipur. Its magnificent lake and the ancient buildings that line it are attractions well worth discovering.
📍 Location

Vishwas Swaroopam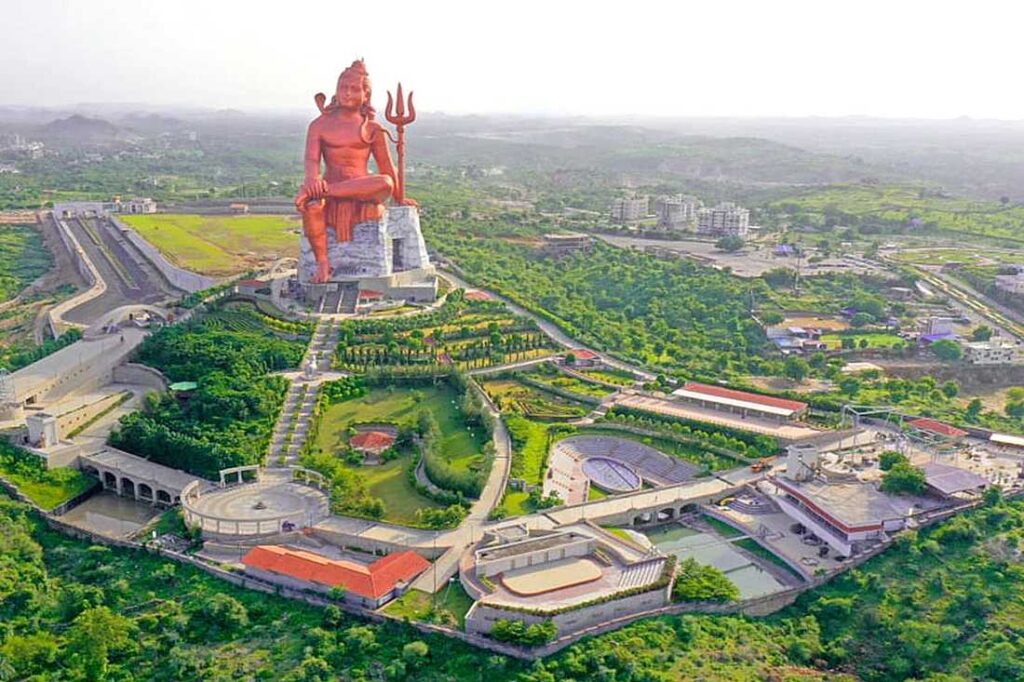 Also known as the "Statue of Belief", Vishwas Swaroopam is the tallest statue of Shiva in the world! It is still relatively unknown because it was built only recently, as recently as 2020 (design work began in 2011). The building is 112 metres high. That means you can see it from very far away, especially as it's all red. You can see it 44 kilometres north of Udaipur.
📍 Location
Visit the national parks of Rajasthan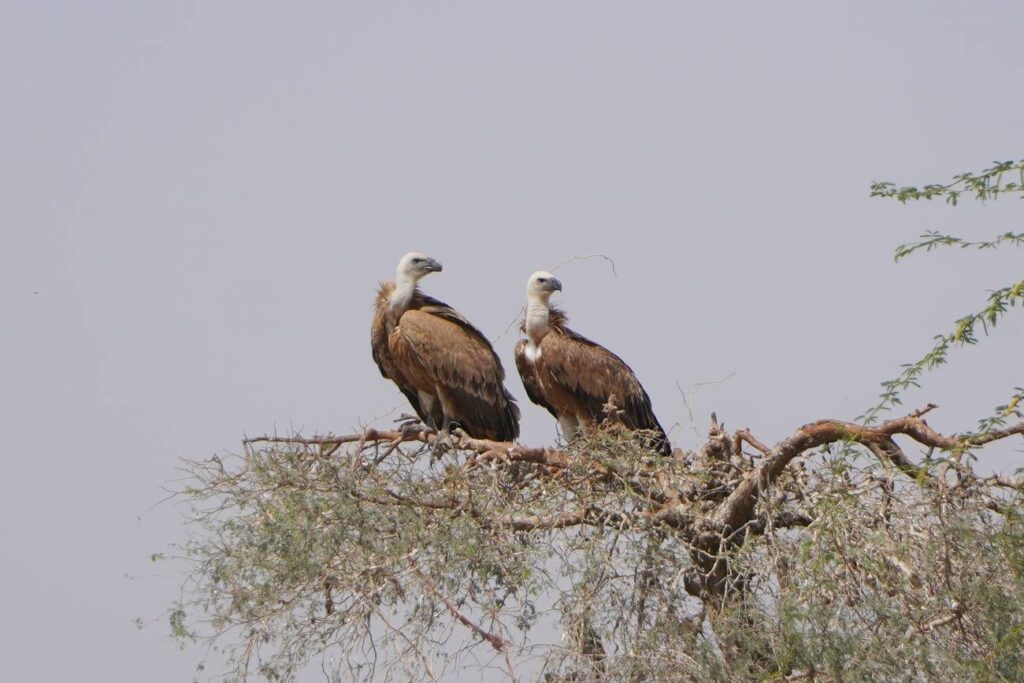 Rajasthan is very diverse in terms of culture, but also in terms of wildlife! A huge number of animals can be seen, sometimes even in the villages. In particular, this state is a paradise for birdwatchers, as the number of bird species is completely mind-boggling.
By my own means, I have seen leopards, striped hyenas, numerous reptiles, spicy pork, vultures, wild peacocks and many others simply by travelling a little off the beaten track, on the outskirts of rural villages. Rajasthan is also home to many sloth bears.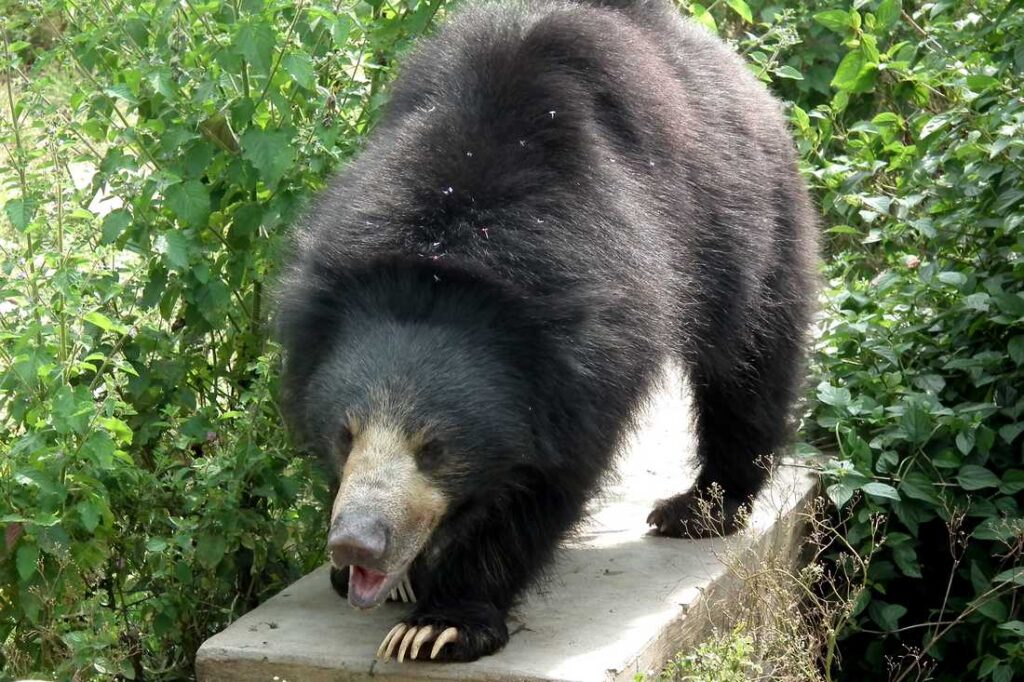 Still, it's easier to find the animals directly in the nature reserves, even if in my opinion some of them lose a little of their authenticity because of the overflow of tourists during the peak seasons. I'm thinking in particular of Ranthambore, which is nonetheless one of the biggest tiger reserves in India in an absolutely crazy setting, which explains the high demand (there is a large ancient fortress on the site). In this sense, prefer less popular reserves. This is entirely up to you, but I prefer to warn you.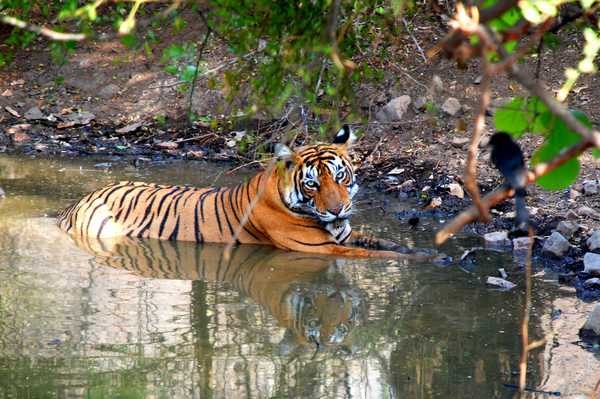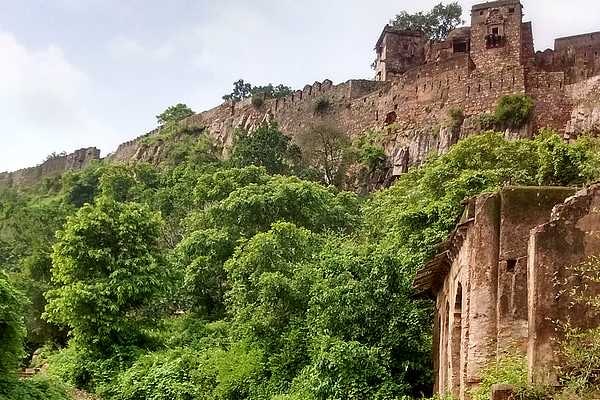 Credit photos :
1, 2 : Wikimedia Commons
Find a national park around:
Alwar
Bikaner
• Jorbeer
• Gajner Wildlife Sanctuary
• Tal Chhapar Blackbuck sanctuary

Bundi
• Ramgarh Visdhari Tiger Reserve

Jaipur
Jaisalmer
Kota
• Mukundara Hills Tiger Reserve
• Sorsan Wildlife Sanctuary

Mont Abu
• Mount Abu Wildlife Sanctuary

Sawai Madhopur
• Ranthambore
• Kailadevi Wild Life Sanctuary

Udaipur
• Khumbalgarh Wildlife Sanctuary
A guide for travelling to Rajasthan
When to visit Rajasthan?

● Best period
The best time to travel to Rajasthan when the weather is cool at night and pleasant during the day is during the months of January, February, March and even April (the trip is quite feasible but it is very hot during this month) and from November to December.

● Unfavourable periods
June, July and August are monsoon season. It rains a lot. The remaining months are the hottest, with temperatures that are difficult to travel in. I travelled once in June, I did it yes, but I was burning on the sun!

Is Rajasthan safe to travel?
Rajasthan is a very popular tourist destination in India. It is a destination that all travellers can discover, whether they are with their families, on organised tours or solo travellers (backpackers). There's usually something for everyone. The situation and my safety in Rajasthan is stable and even travelling off the beaten track is not a problem. Women should, however, be on their guard during their travels. In the link below you will find a number of testimonials, advice and feedback from foreign women in India. Many of them have visited Rajasthan:
🔎 Travelling in India and Rajasthan as a solo female

Where to stay?
As one of India's most visited destinations, Rajasthan offers a wide range of accommodation options. The range of establishments to stay in is very wide. In fact, there are backpacker hostels, budget hotels, guesthouses and a large number of hotels, villas and even palaces for those on a comfortable budget.

How to get to Rajasthan?
Assuming you are in a country other than India and wish to arrive by plane, the most popular option is to land in New Delhi. But few people know about Ahmedabad, which is a large city in Gujarat with an international airport.
In fact, it's much easier to get here, as this metropolis is much smaller than sprawling New Delhi, which can be a daunting and even frightening destination for a first trip to India. Why else would you land in Ahmedabad? You should consider starting from Ahmedabad if you're planning to visit destinations in southern Rajasthan. If you're only planning to visit Agra and Jaipur, for example, there's no point in passing through here. You should know that you can have your Indian e-visa validated in Ahmedabad even if you have selected another airport in the form. Note also that flight prices can sometimes be as low as those in New Delhi, which is an international airport. Compare flights here. This city is a few hours by train from Udaipur and ideal for 10-day itineraries (see my tour in the next section).

How many days are needed to visit Rajasthan?
The state of Rajasthan is vast and immense. There are so many places of interest and places to visit that it is impossible to determine the ideal length of a trip, but a month seems about right, while 10 days seems to be the bare minimum. You can get an idea by consulting the itineraries I have prepared in the next section.
Itineraries and tours in Rajasthan
Note that the distances can be very long to cover, generally several hundred kilometres between each destination. You absolutely must factor this into your itinerary, because travelling in Rajasthan takes time, lots of time. The road is tiring and it's unlikely that you'll want to change towns every day at lightning speed.
I detailed down the tours by step and not by day, as the duration differs depending on the means of transport used, whether by bus, train or car. In fact, if you're travelling by train, I'd advise you to travel at night to save money and make the most of your time if you don't have much of it.

10-day itinerary
Based on my experience and the months I've spent criss-crossing Rajasthan on several occasions, I think you should focus on the must-see places in this short space of time. So here is certainly the best itinerary you could do: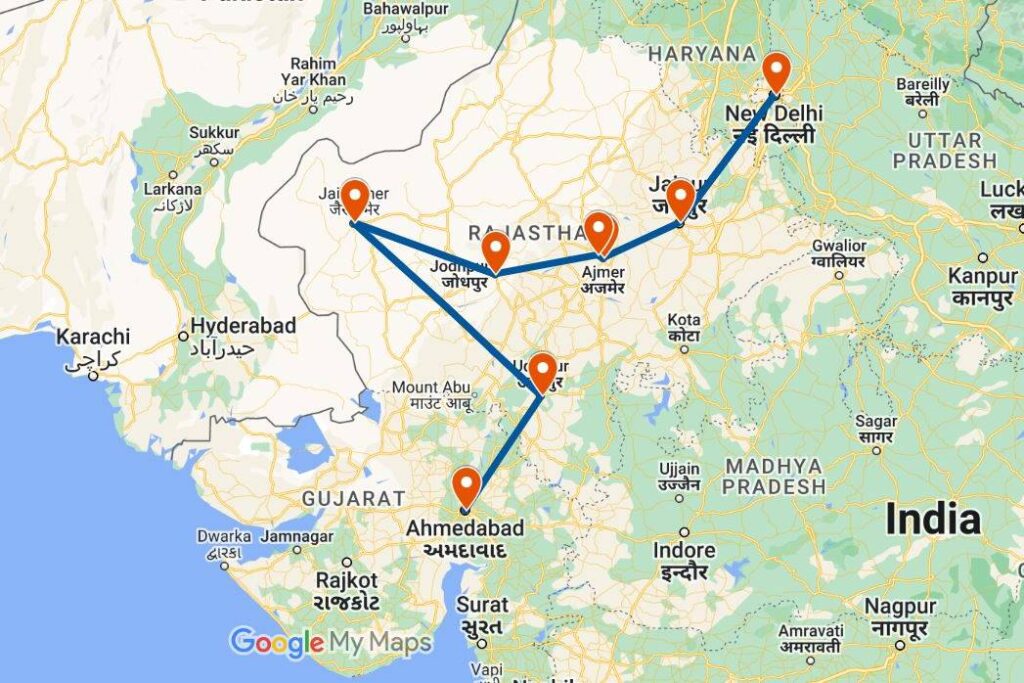 • Start in : New Delhi
• Destination 1 : Jaipur
• Destination 2 : Ajmer / Pushkar
• Destination 3 : Jodhpur
• Destination 4 : Jaisalmer
• Destination : Udaipur
• Final destination : Ahmedabad
🗺️ See the itinerary on Google Maps

Note: the tour can also be done arriving from Ahmedabad and finishing the loop in New Delhi or Jaipur. Ahmedabad offers similar fares to Delhi for return trips to Europe. Allow at least 40 hours' travel time (around 2 days less).
15-day itinerary
Here's a 2-week itinerary, assuming you want to see a lot of places in a short time. Bear in mind that the distances are very long and that such a trip can be tiring. India moves at breakneck speed, and you certainly see a lot, but you don't have as much time to understand the environment around you. Each city is very different. My advice is always to visit less, but do it properly. Nevertheless, here are as many destinations as I would recommend for this length of time: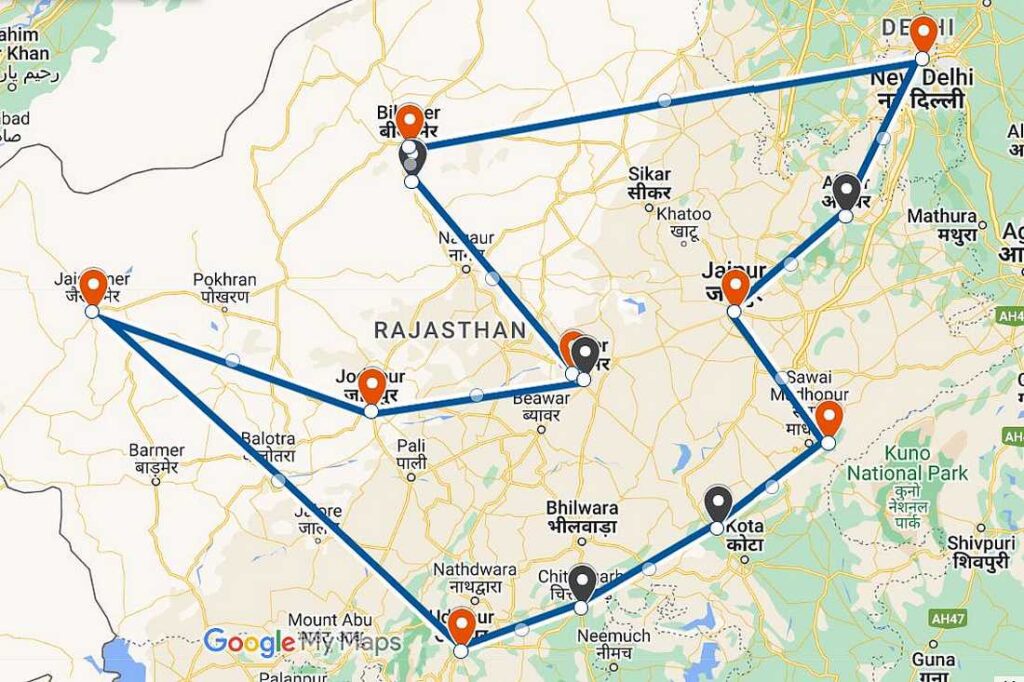 • Departure : New Delhi
• Destination 1 : Bikaner / Deshnoke
• Destination 2 : Ajmer / Pushkar
• Destination 3 : Jodhpur
• Destination 4 : Jaisalmer
• Destination 5 : Udaipur
• Destination 6 : Chittorgarh ou Bundi
• Destination 7 : Ranthambore
• Destination 8 : Jaipur
• Final destination : New Delhi
🗺️ See the itinerary on Google Maps

Note: Allow at least 4 or 5 days less on the itinerary (at least if you are travelling by road), which corresponds to the deduction of the journey time between each destination and any breaks in the towns.
3-week itinerary
3 weeks is an ideal length of time to travel in Rajasthan. This itinerary is perfect for you to see this region of India in its entirety! What's more, it alternates between calm and more nervous stages, which is a good balance for conserving your energy throughout the journey. So you can start it either way.
Although the itinerary is perfectly feasible, you should be aware that there are many stages and that they represent a race pace. You may want to consider removing a few destinations if you want to take your time.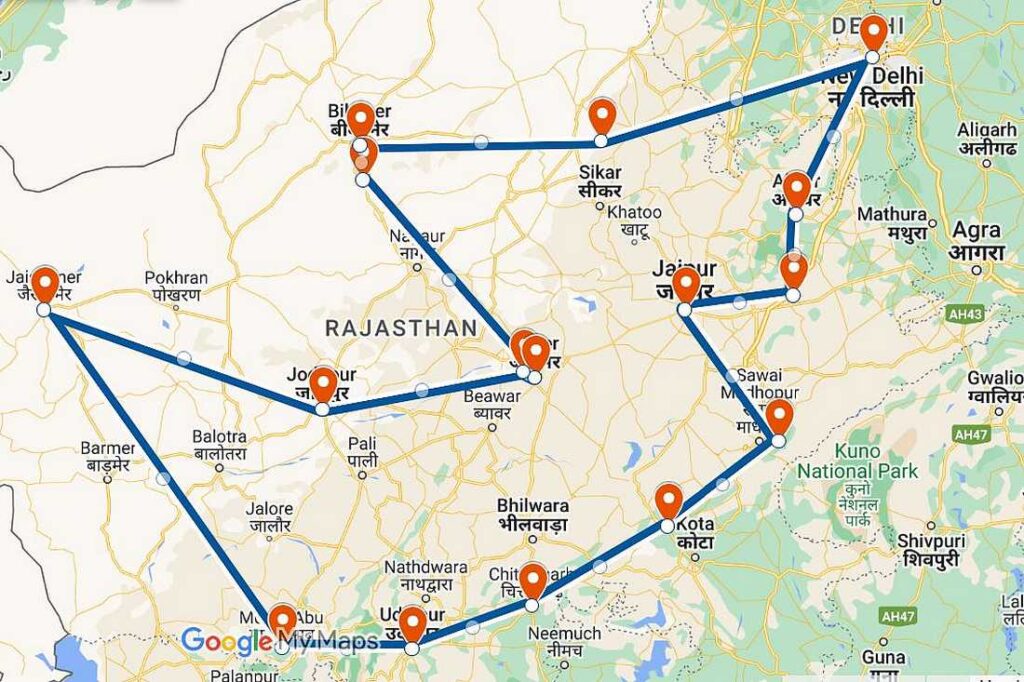 • Departure : New Delhi
• Destination 1 : Alwar
• Destination 2 : Chand Baori
• Destination 3 : Jaipur
• Destination 4 : Ranthambore
• Destination 5 : Bundi
• Destination 6 : Chittorgarh
• Destination 7 : Udaipur
• Destination 8 : Mount Abu
• Destination 9 : Jaisalmer
• Destination 10 : Jodhpur
• Destination 11 : Pushkar
• Destination 12 : Ajmer
• Destination 13 : Deshnoke
• Destination 14 : Bikaner
• Destination 15 : Mandawa
• Final destination : New Delhi
🗺️ See the itinerary on Google Maps

One-month itinerary
One month is the ideal length of time to visit Rajasthan properly. I've always said that travelling to a state in India is like travelling to a singular country! India is so immense… And the cultural diversity can sometimes be felt just by changing town, so imagine changing state.
As far as the itinerary is concerned, I'd simply advise you to take the broad outlines of the previous tour and add the destinations that appeal to you. I've listed most of the cities mentioned in this travel guide on this map, which you can open on Google Maps. It will help you create your own Rajasthan itinerary:
🗺️ See the map with every places to visit in Rajasthan
Voyage en Inde : que voir, que faire ?
Vous souhaitez traverser les frontières du Rajasthan pour aller explorer d'autres territoires en Inde ? Alors je vous invite à poursuivre la lecture vers ce guide de voyage pour découvrir plus de 60 endroits différents à visiter à travers tout le pays :