▶ Destinations ▶ India
 
Discover Prayagraj in Uttar Pradesh a hundred kilometers from Varanasi. It is one of India's holy cities for Hindus. Learn more about this place and why you should come and visit it!


Prayagraj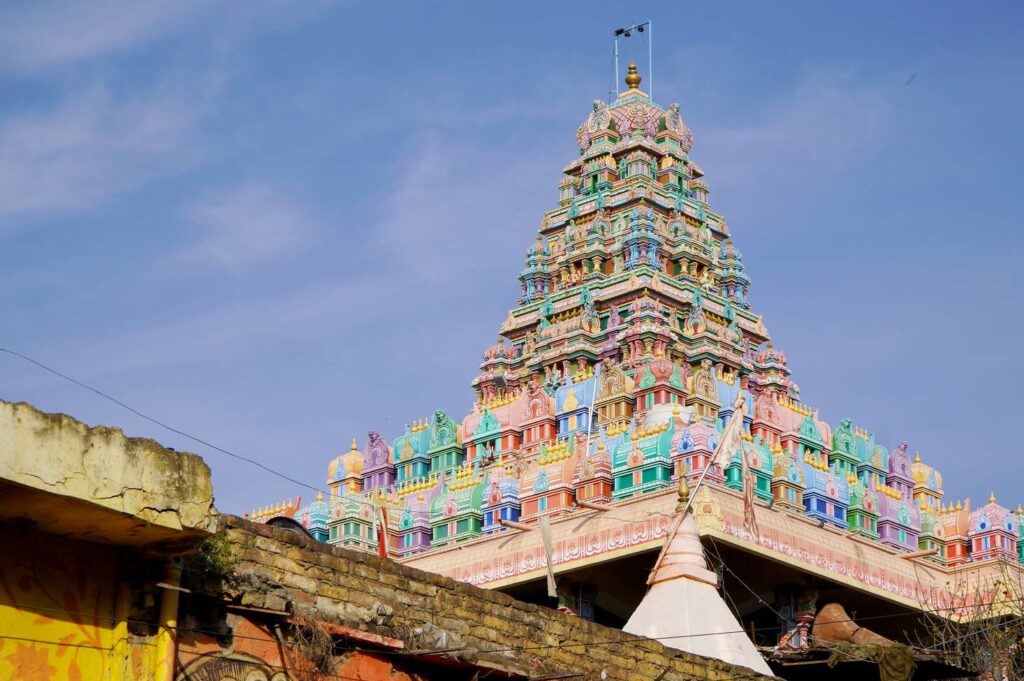 Prayagraj is a city completely in the shadow of places to visit by tourists. If you did not know, Prayagraj (formerly Allahabad) is the city that brings together the largest number of pilgrims in India but also in the world.

You know that the Ganges is holy. Well, Prayagraj has the most sacred water in the country. Indeed, in Prayagraj is the meeting point between 3 sacred rivers:

Yamuna River
The Ganges River
Saraswati River

The confluence of these rivers is called "Sangam". The meeting between the brown Ganges and green Yamuna is visible, revealing a clear difference in the confluence while the Saraswati River is underground and passes under the latter two. Thousands of pilgrims visit Prayagraj every day to take the most sacred bath in Hindu worship. The city takes on the air of a daily festival as there are so many visitors.
Kumbh Mela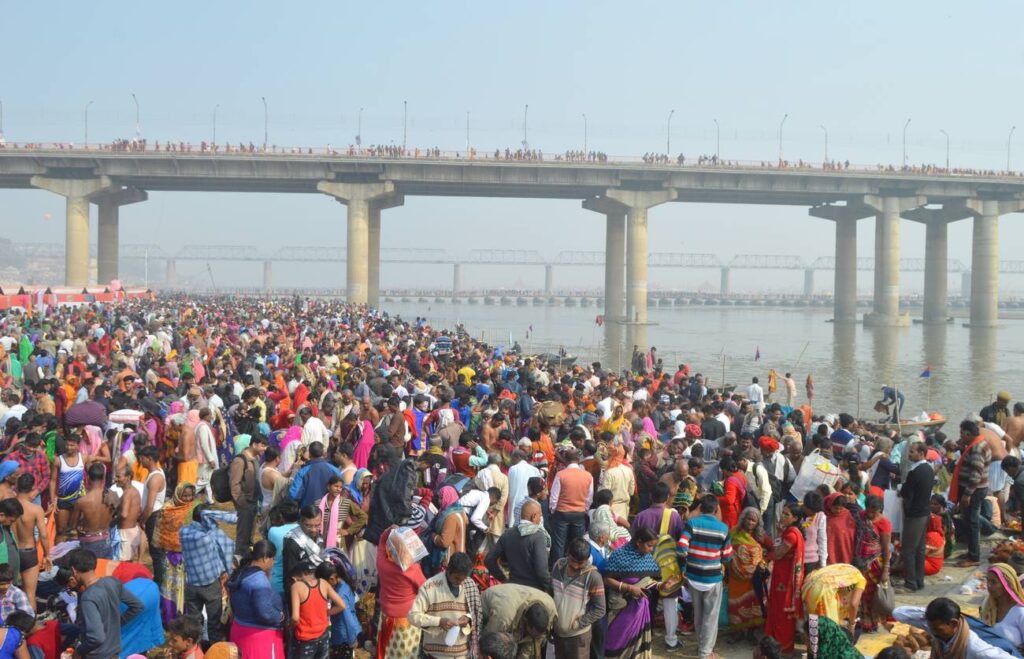 The city of Praygraj hosts the largest Hindu festival and one of the largest festivals in the world (in terms of visitors) that takes place every 12 years: the Kumbh Mela. Millions of devotees go to the Sangam to take the most sacred bath. This occasion brings together thousands of naked sadhus and many ancestral traditions are performed. This is without a doubt one of the craziest festivals in India. Look at the fervour with which annual festivals are celebrated, so now imagine a celebration that keeps an entire people in suspense for 12 years… It is substantial, yes.

Mela
Kumbh Mela is divided into 4 events called Mela which respectively take place between Haridwar, Nashik, Ujjain and Prayagraj. According to mythology, Vishnu spilled nectar he was holding in a jar and drops fell in these 4 cities. Prayagraj hosts the Mela every 6 years and the Kumbh Mela every 12 years.

When is the next Kumbh Mela ?
The next cycle of Kumbh Mela will occur in 2025. If all goes well, I'll be there!

Maha Khumbh Mela
Maha Kumbh Mela is the completion of 12 consecutive Kumbh Mela. It takes place every 144 years! The last one was held in 2013 and brought over 70 million pilgrims to Prayagraj. It is the largest human gathering in history. The next Maha Kumbh Mela should take place in 2157, in theory.
Visit Prayagraj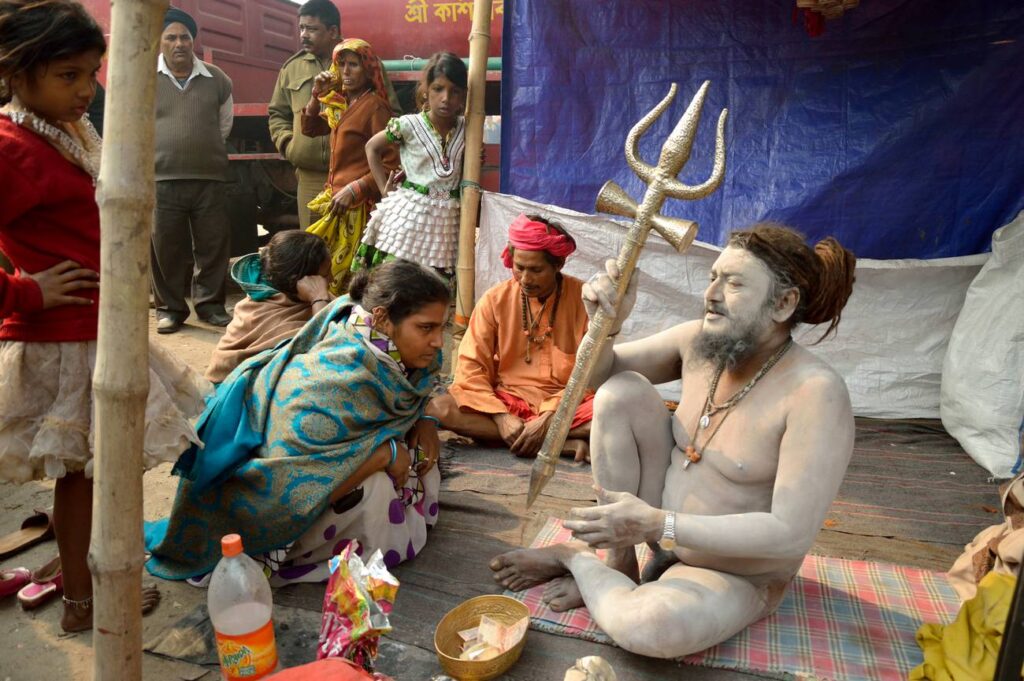 Although Varanasi is an extremely sacred city that I appreciate enormously, I found Prayagraj more authentic without any artifice or the few "touristeries" that can be found in Benares. I also saw during my two visits a much larger quantity of sadhus and "marginal" pilgrims. For example, naga sadhus and naked men are more numerous in Prayagraj.

This place is amazing and completely untouched by mass tourism, which is why I highly recommend going there since what you see there will mark you.

Cremations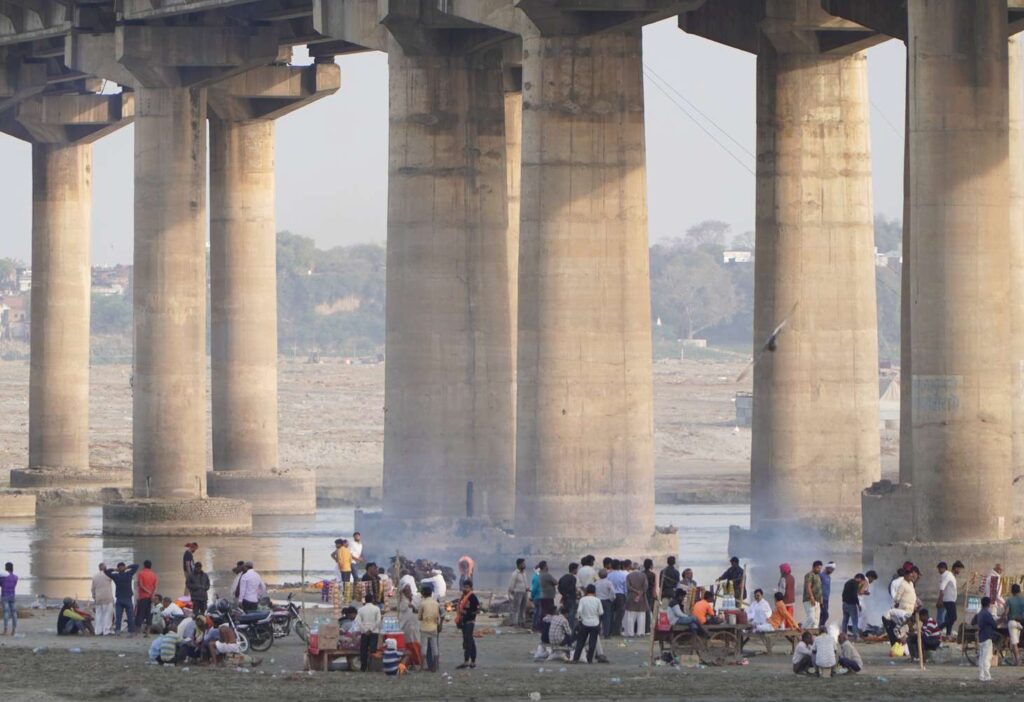 There are also incinerations that take place continuously just like in Varanasi in front of the Ganges on a ghat called "Desaswamedh Ghat", not far from the Sangam confluence.

Saraswati Kund
The only place where the Saraswati underground river is visible is in a kund inside the historic Akbar Fort. This water is blessed and sacred. Admission to the fort is free.
How to get to Prayagraj
Prayagraj is located a hundred kilometers from Varanasi. Many trains serve this city, you can get there in less than two hours.